Street facing metal garage doors are a tough design problem to overcome. But Rick Medlen of Creswell, OR who invented GarageSkins has the answer.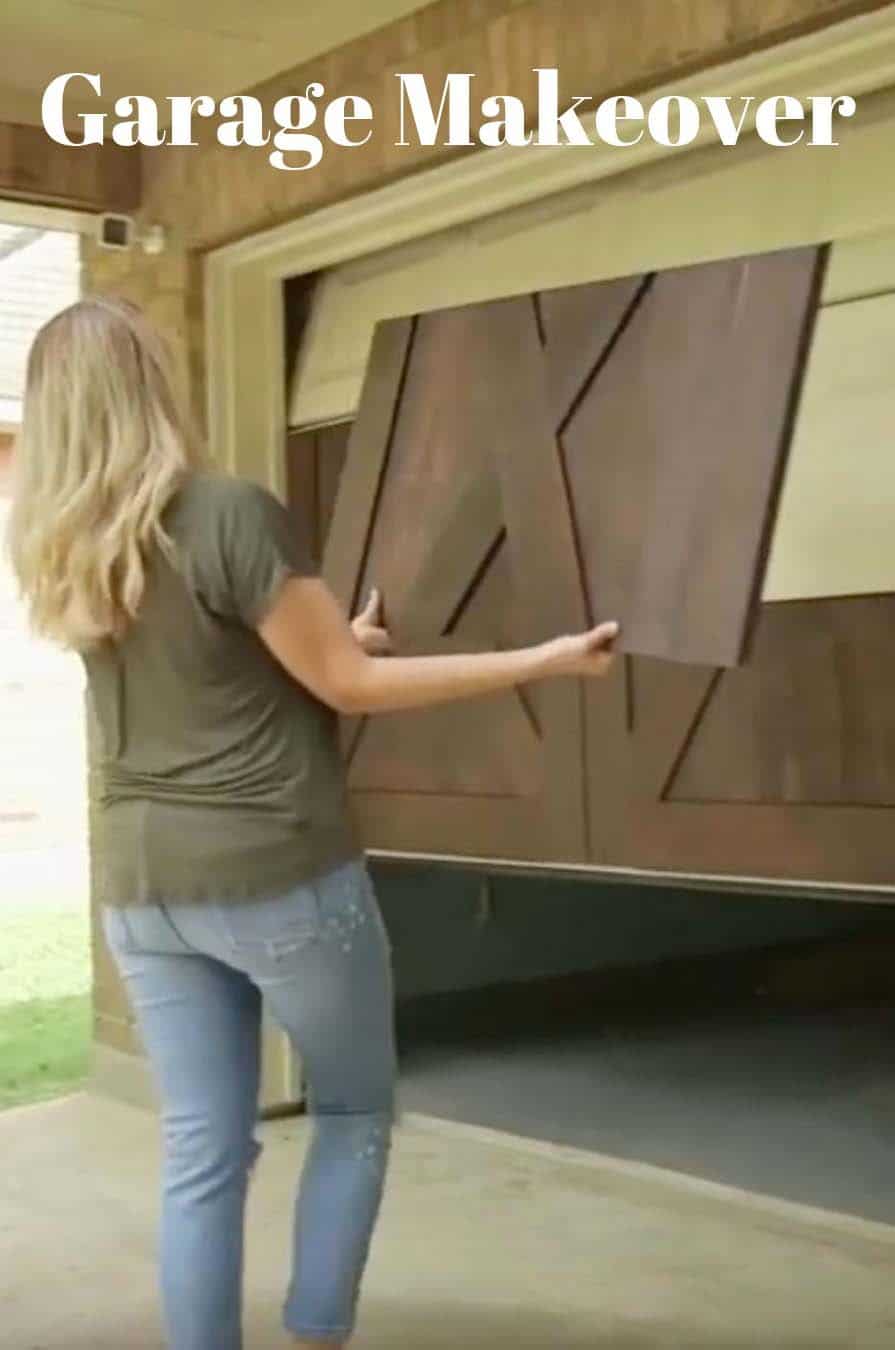 We've all come to accept garage doors as a necessary part of any home, but that doesn't mean they should be an afterthought when it comes to curb appeal.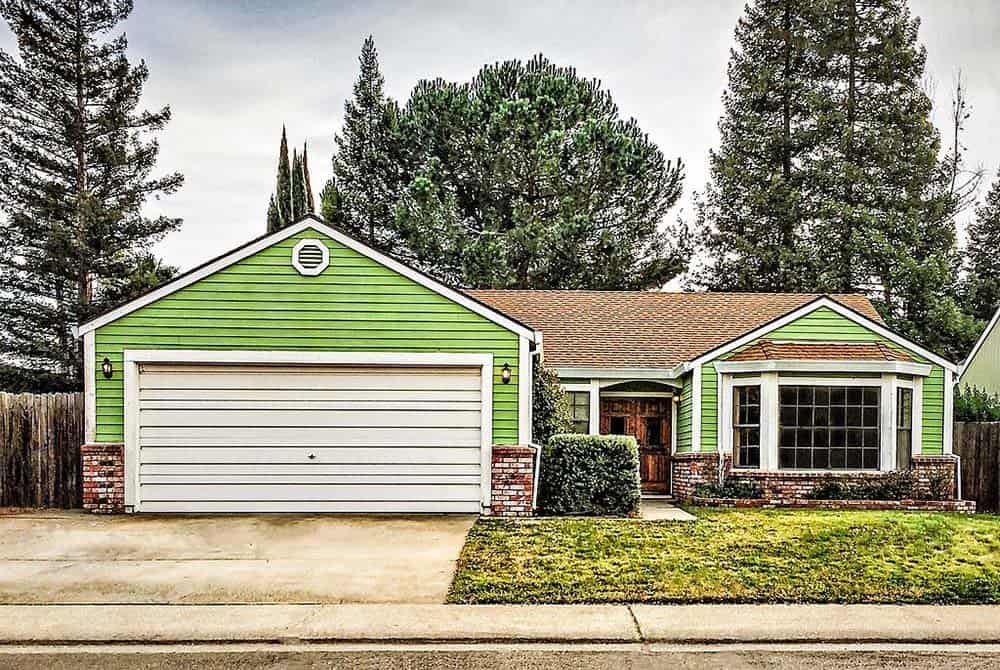 Plain white metal doors are the least expensive types of garage doors available, which is why they are installed in 90% of all new homes. They are also the go-to garage door design for updated garage doors.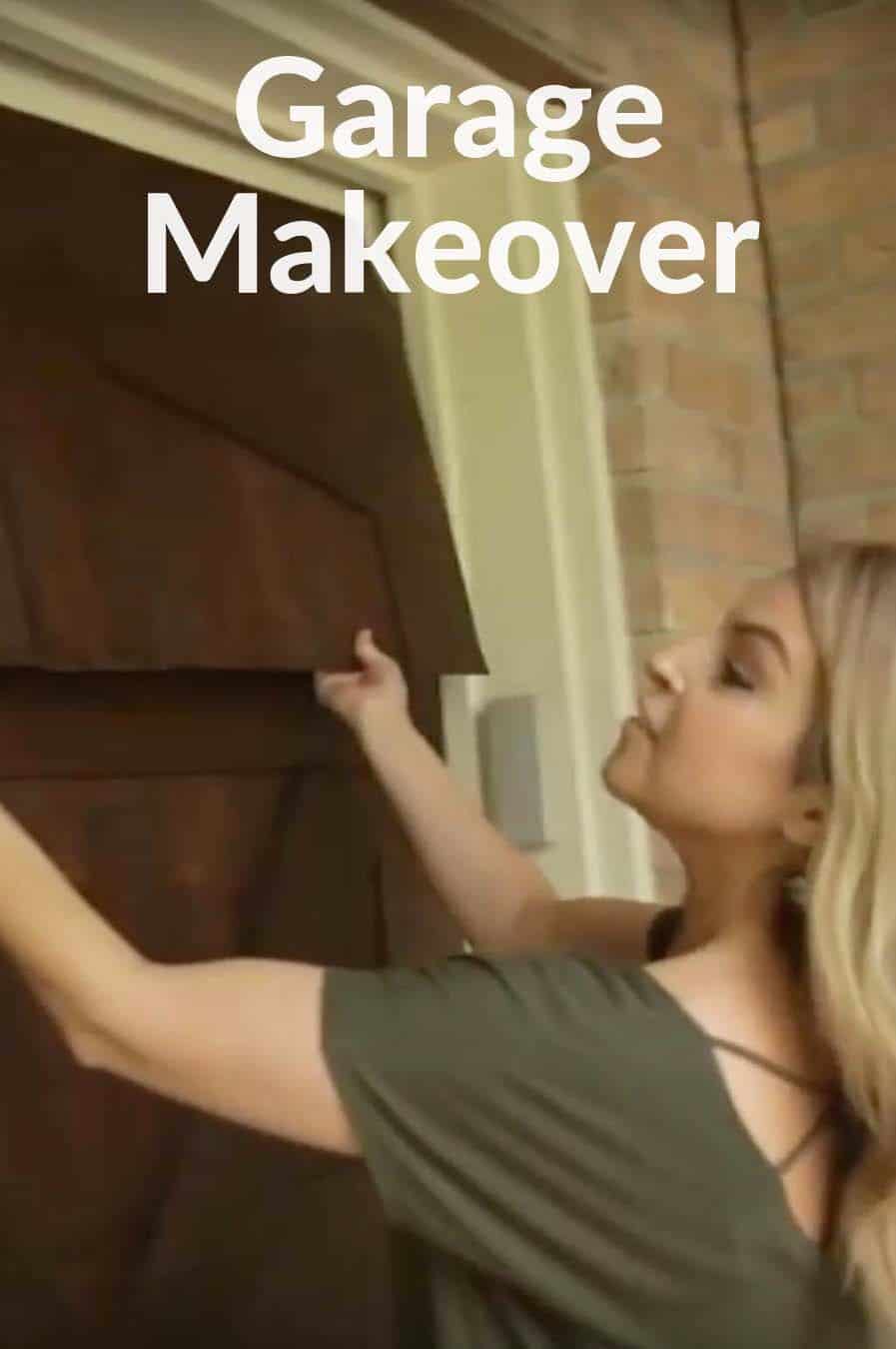 Here's a photo of my parent's white garage door in Tucson, Arizona. The best thing about this door is that it is white and deflects heat, but other than that it's very blah. It doesn't quite match the stucco and just looks boring and out of place.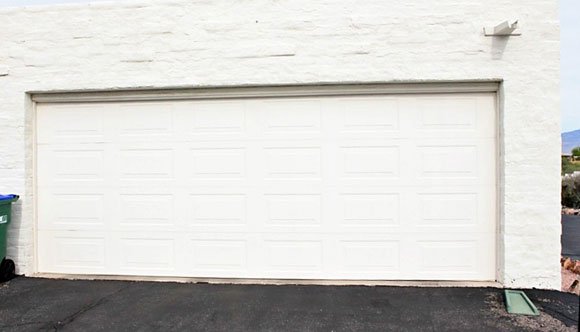 The reason for white metal doors is that they are cheaper than other options, require little maintenance, and blend into the front of most homes. Because these doors have become ubiquitous in suburbia, they now represent the most basic of styling.
If you plan on landscaping or remodeling your home, don't forget about the garage door. By upgrading your garage door you can make a huge impact on the look of your home.
Remember, a street-facing garage door can take up to 60% of the first impression of your home, so make it count.
GarageSkins Door Upgrade
GarageSkins will allow any homeowner with a standard metal overhead garage door to add the look of a real wood carriage house door in under an hour and for less than $1000.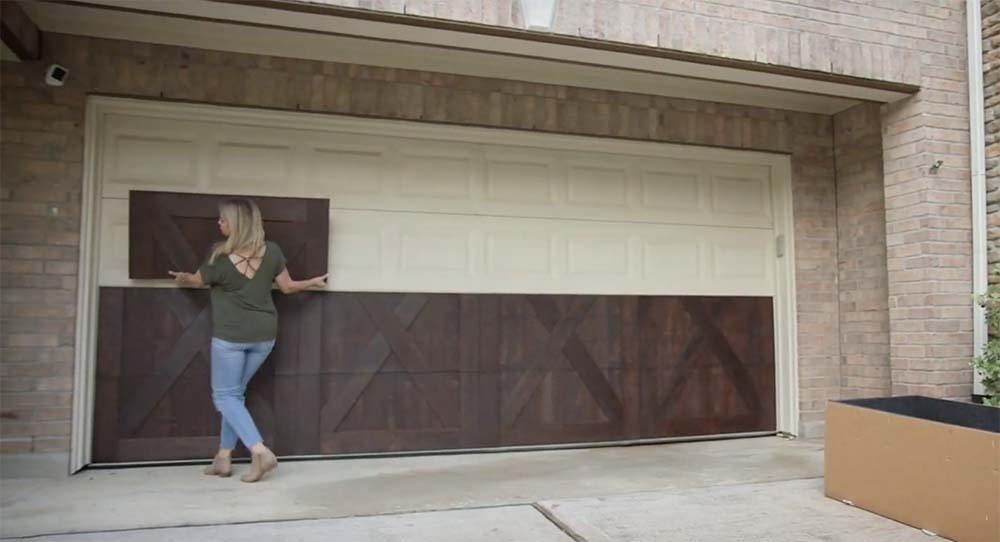 These patent-pending do-it-yourself panels attach directly to your existing metal garage door via the embedded rare-earth magnets and mesh together to give your basic metal overhead garage door the look and feel of a high-end wooden carriage-house styled garage door, including wrought-iron decorative hardware.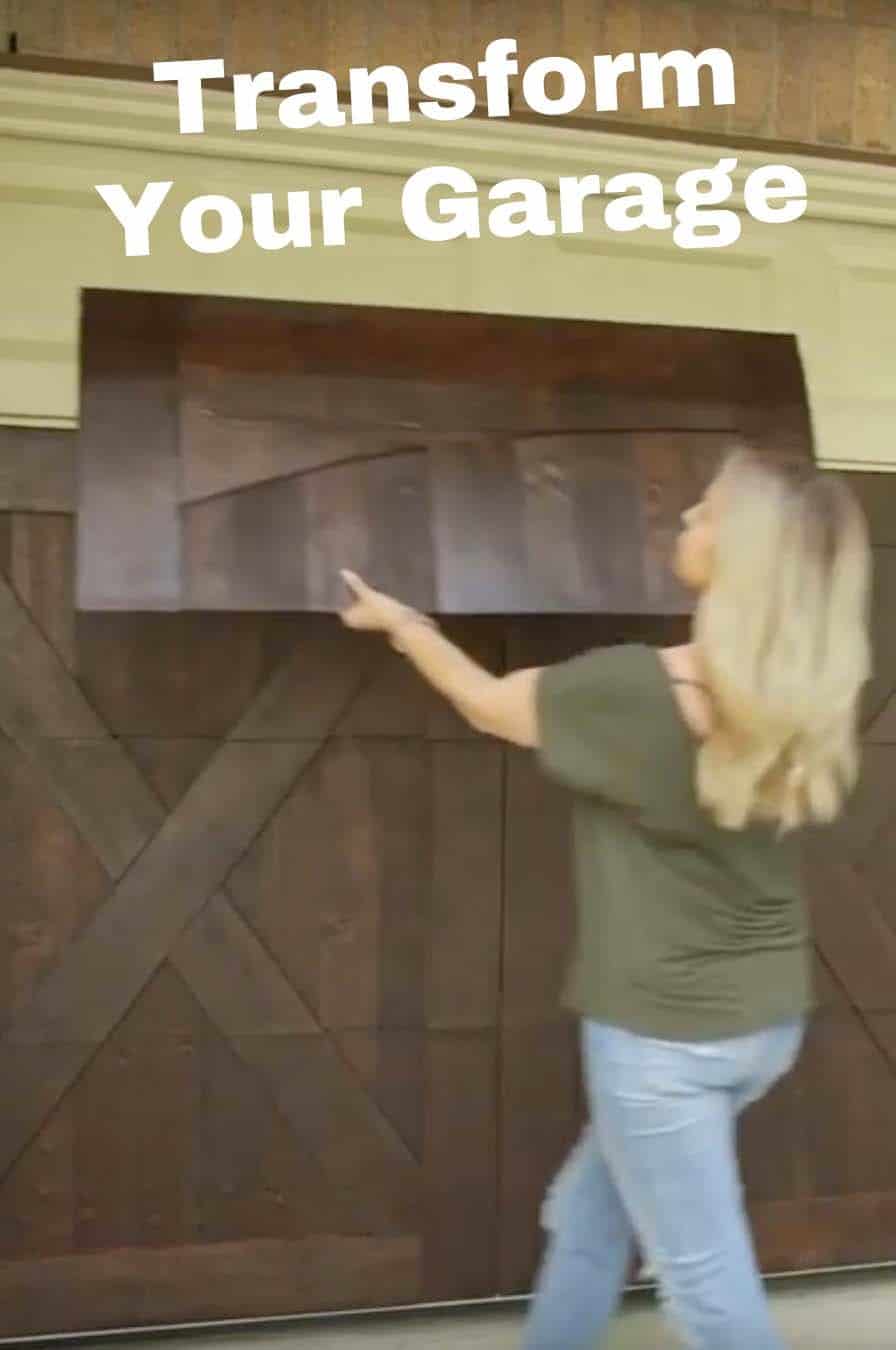 Sold as a kit, the entire system weighs between 30-40 pounds for a standard 2-car garage door and can be installed by anyone in under an hour.
GarageSkins panels are designed to work seamlessly with your existing metal garage door, allowing the door to open and close just as before.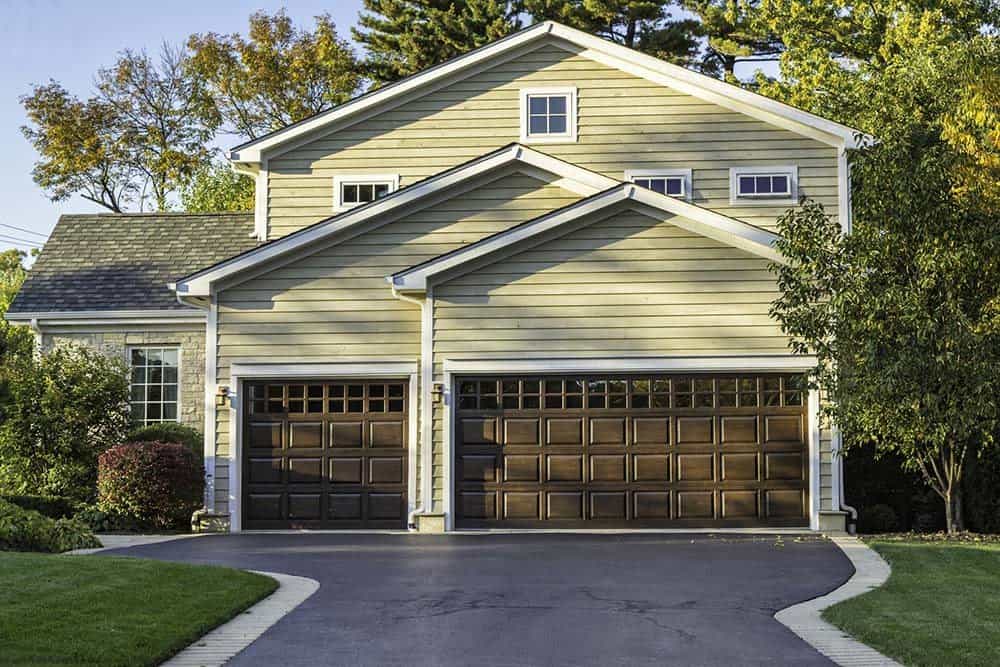 There is no alteration necessary to your existing garage door; you simply attach the magnetic panels and enjoy the look of your new door.
GarageSkins are manufactured in Eugene, Oregon using the finest wood veneers and materials.
Painting Your Garage Door
A DIY alternative to GarageSkins is painting your garage door. You can use a product like Giani Wood Look Paint and Giani Decorative Magnetic Garage Door Window Panes to completely transform your plain white garage door in less than 3 hours.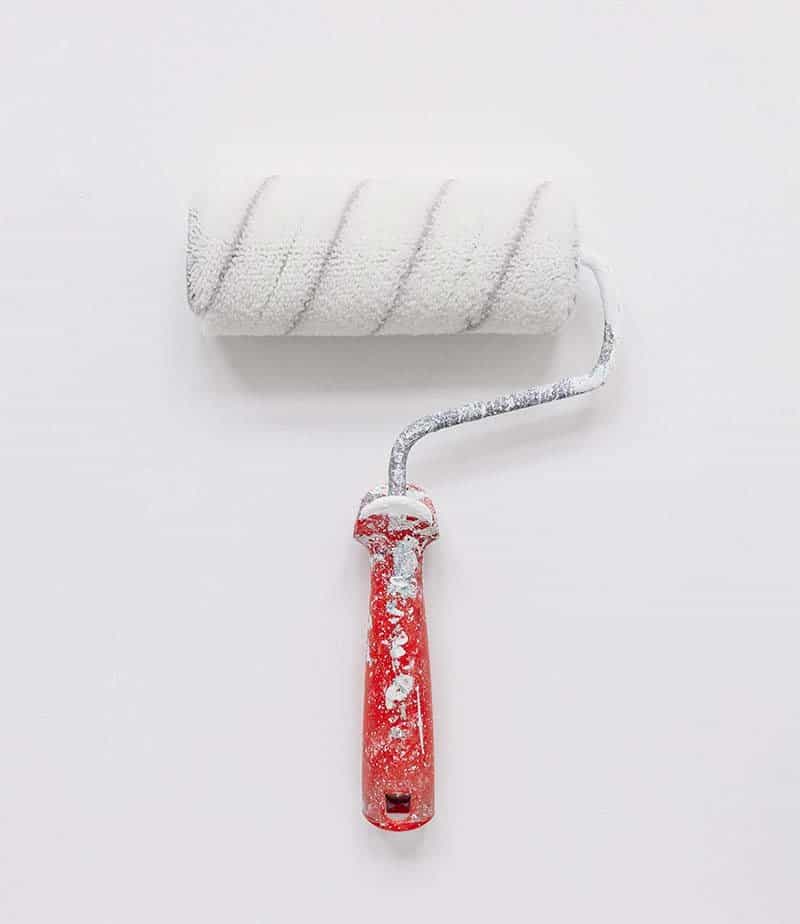 In addition to the paint, you'll need rollers, brushes, a drop cloth, and painters tape. Make sure you take time and care to paint off your garage floor and the edges around your garage door.
Try not to open your door for at least 24 hours after painting as it could disrupt a good paint job.
You can use the paint which is a water-based acrylic that is safe, low odor and VOCs, but designed for outdoor durability and weather resistance while covering up to 200 sq ft. Or pair it with the decorative panels for an even more transformative look.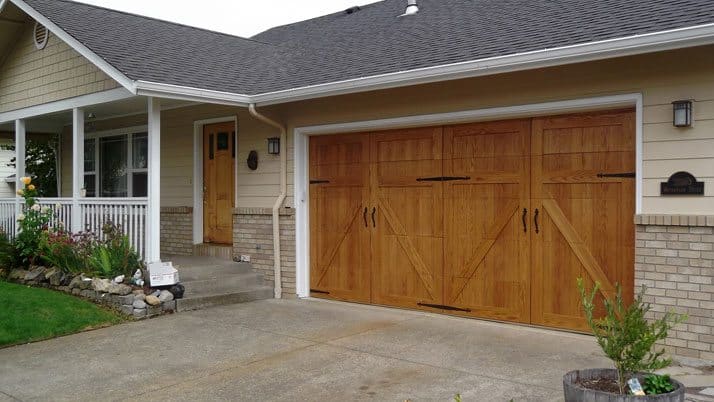 After choosing your paint brand and color, the next most important choice is the sheen. Semi-gloss is a great choice because it gives your door a bit of a pop in the sun and differentiates it from the matte wall surrounding it.
We painted our garage door using Benjamin Moore Aura Exterior in semi-gloss. It's the same paint we used to paint the exterior stucco. It took one guy from our crew about 3 hours to prep, tape, and paint one coat of black paint to cover our white door.
He added one more coat of black. We had no worries going from white to black paint, so there was no need to add more than two coats
The metal did require a good cleaning and a nice coat of primer, but so far it's lasted two-years and there has been no flaking, fading, or bubbling. The door was a nondescript white door, and we went with Black Beauty to match the trim around the rest of the home.
It felt risky to paint the garage door black. But we knew that we could always paint over it, fortunately we love it and didn't have to.
Glass and Aluminum Garage Door
We just ordered the Clopay Avante garage door, which is a modern glass and aluminum garage door. We wanted to go with a complete departure from our metal door and since GarageSkins are not yet available, we swung towards this modern door from Clopay.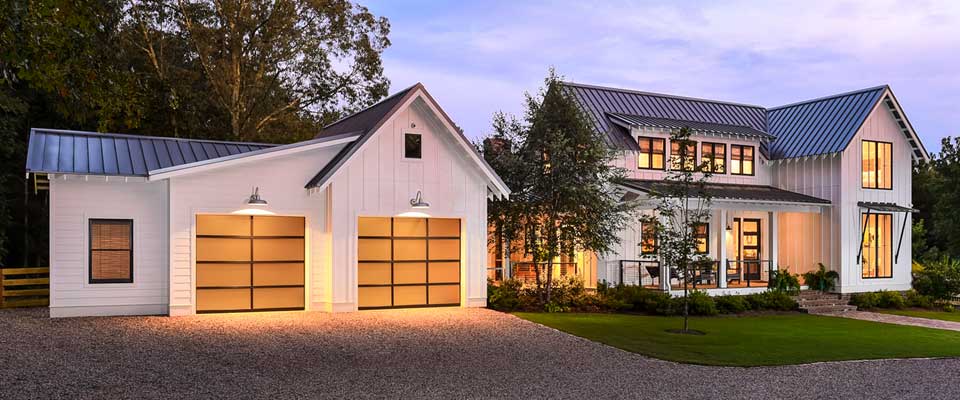 Security was an intial concern with the glass door, but the tempered glass and commercial grade aluminum frame, alleviated most of my concerns. We chose a frosted glass which will still allow light to shine through, but no prying eyes.
Garage Design Choices
There's no reason to feel stuck with a garage door you don't like. Whether your budget permits you buy a replacement garage door, or just refurbish what you've got, get the garage door you want.
GarageSkins have yet to go to market, but check back here for more details.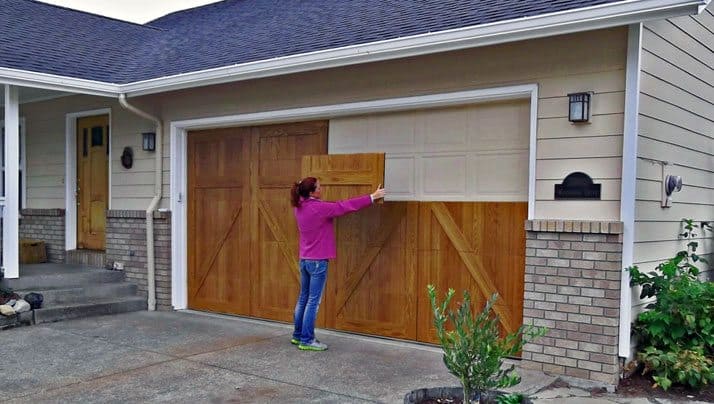 Don't fret over your garage door. You have a lot of options for making a change without spending big bucks on buying and installing a new garage door.
We will keep this post updated when we hear more about when GarageSkins will be available. Right now the owner is looking for funding to begin manufacturing and then he will be ready to bring it to market.
This is an extremely popular article, so it seems like a lot of people are clamoring for GarageSkins, or maybe they are just seeking a way to brighten up their current garage door.
Either way, we're excited to see all the new garage door technology.