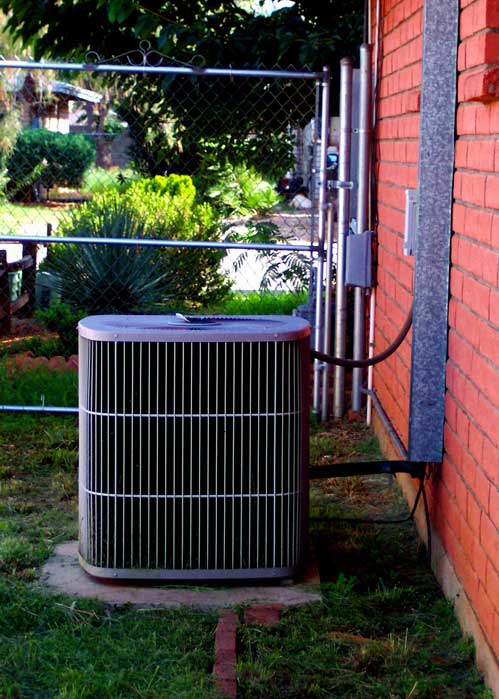 When building a new home, it is always important to explore every option when it comes to heating and cooling solutions.
While you want to provide a comfortable environment for your family, you should also consider costs, energy efficiency, impact on the environment and any added value to your house.
With such a vast array of options now available to new homeowners, completing thorough research is the best way to determine what is best for the needs of your family.
Check out the list of heating and cooling solutions below, for help in deciding what is right for you.
Ducted Air-conditioning
When building your new home, check for any inclusions or specials that your builder may be offering. Some home builders are now offering buyers ducted air-condition, as part of their inclusions packages, offering buyers a saving of more than $20,000.
Quality ducted air-conditioning can be zoned to suit the selected layout of your new home design, offering a system that specifically caters to your needs. Most ducted air-conditioning systems will be reverse cycle, providing a controlled temperature for your family, all year round.
While other heating and cooling systems can sometimes be confusing, quality ducted air-conditioning systems provide ease of use for operators, incorporating the use of an electric control pad.
Wall Mounted Reverse Cycle Air-conditioners
While wall-mounted heating and cooling options were once the most popular choice, it has now been determined that many of these solutions consume great amounts of energy and drastically increase the cost of electricity bills.
Wall-mounted options can be expensive when trying to change the temperature of an entire house, however, many people still choose to use them when heating or cooling just one enclosed room.
Insulation
Insulation is a consistent and cost-effective solution for keeping your home warm in winter and cool in summer. Insulation can be installed into the roof and walls of your home during the building process.
Not only does insulation provide a moderate temperature all year round, but it also offers other benefits such as noise reduction; great for people who are building in a new estate.
Energy Efficient Solutions
If you do choose to have a regular air-conditioning system in your house, you can always make it more energy efficient by following some basic rules.
When choosing to heat or cool a room, ensure that doors and windows are closed, as this will make sure that your system does not need to work harder and use more energy.
Only set the temperature of your system to that which is recommended; this will prevent unnecessary overcooling or heating and will also save you power.
Whatever your means of temperature control, be smart about your decisions and don't unnecessarily waste power or increase energy consumption. Installing solar systems or green energy solutions in your home can help to decrease power bills and your impact on the environment.