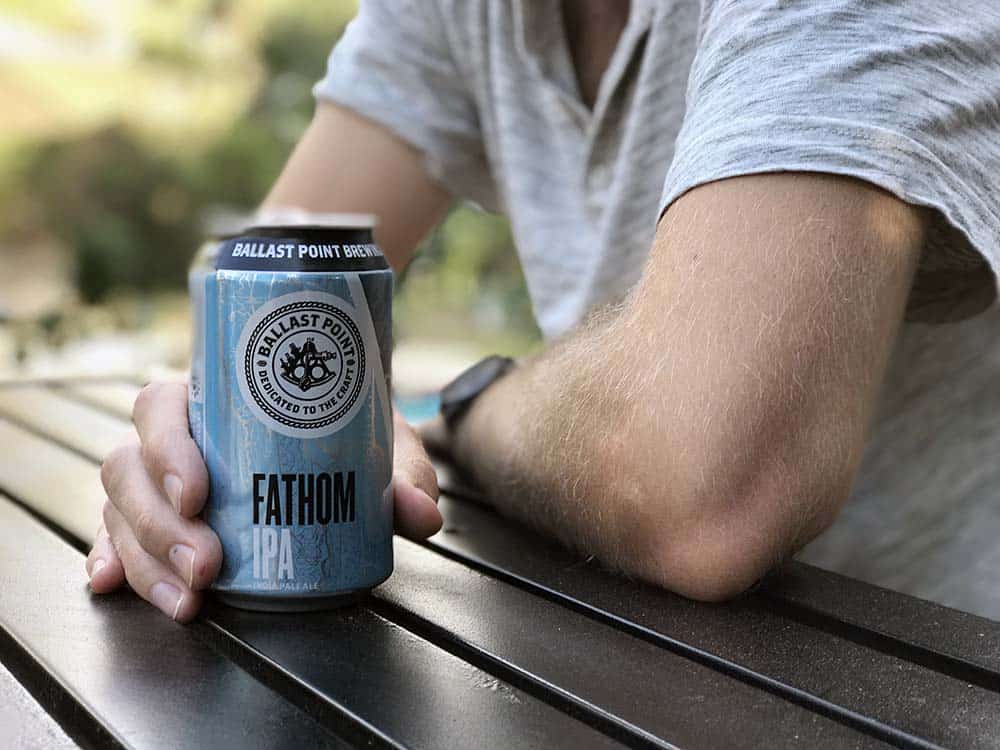 This post is written for ages 21+. If you are under 21 check out Matthew Gray Gubler's Halloween Haunt.
We're excited about all of the possibilities our new home has provided. Beyond the remodeling, we can't wait to furnish our home and setup areas for play and entertaining. We truly love to entertain, so appointing our bar will be one of the first priorities. We think about beautiful bars so much that we even built a couple for the GMC DIY Challenge last year.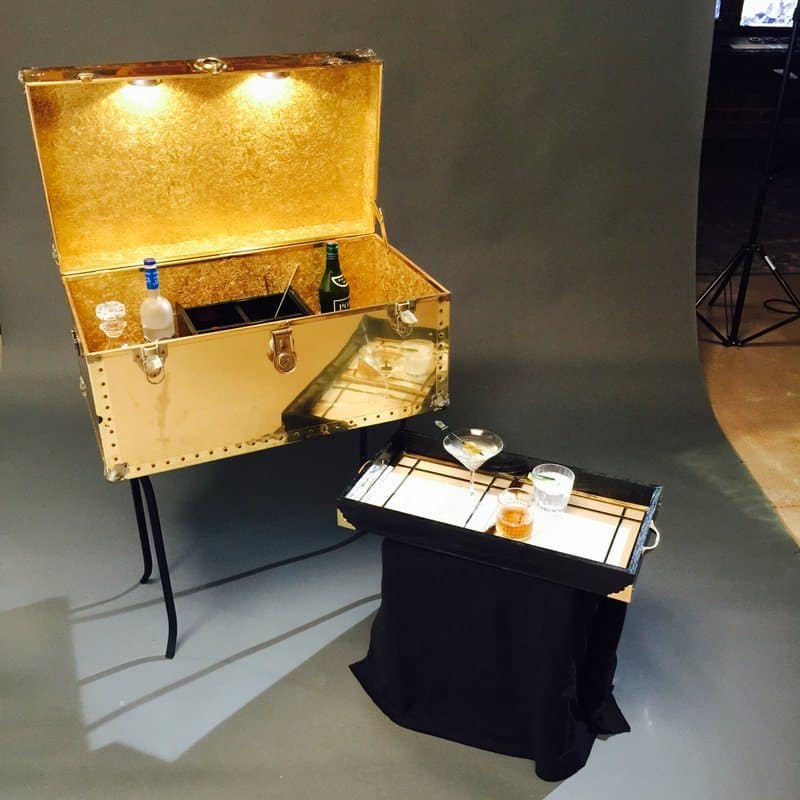 But no bar is complete without beer, and not just any old beer. There is a time and place for mainstream lagers, but you won't find them at our house. We don't like to waste money and calories on cheap/low quality drinks.
Laura is partial to dark beers and craft beers are always popular with our dinner guests. Last week, San Diego-based Ballast Point Brewing Company invited us to check out their newest brew, Fathom IPA. We thought this was a great opportunity to invite a few friends over to try it out. Our crew knows their craft beer, and was very familiar with Sculpin from Ballast Point, so they couldn't wait to try Fathom IPA, which was launched in October.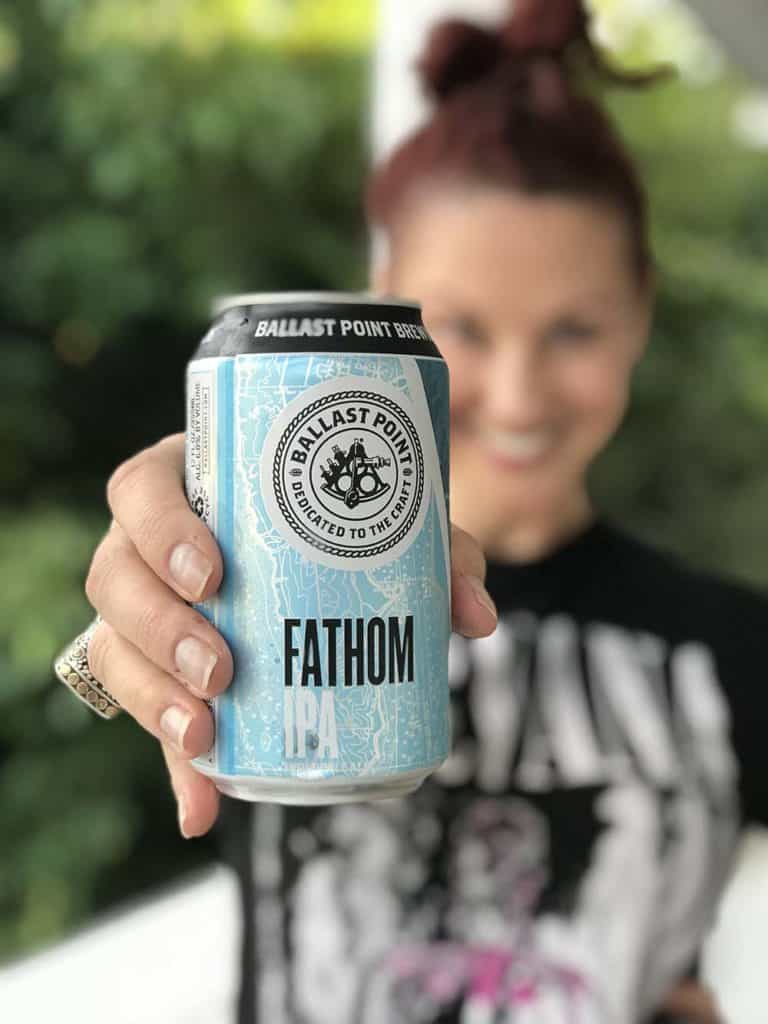 Fathom IPA was definitely a hit, and the first comments were how "crisp and clean" it tasted. Overwhelmingly our friends said that Fathom IPA was a beer that deserved to be enjoyed with a great meal. Recommended pairings from Ballast Point include, smoked mozzarella & heirloom tomato salad, seared tuna and black truffle ravioli, blue spruce ice cream, mimolette cheese and soft-shell crab sandwich.
The overall consensus was that Fathom IPA had a great "bite" to it, and could be easily enjoyed on any occasion. The six percent ABV wasn't flooring anyone, which is a good thing, and after two beers our informal gathering felt like a party.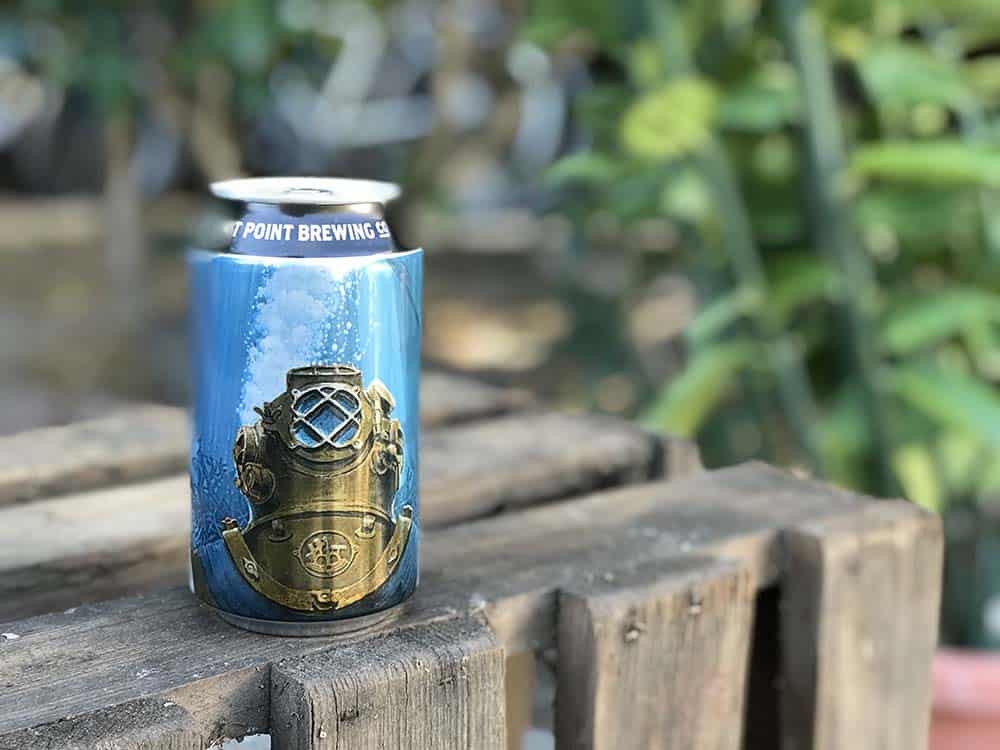 We're suckers for great design and the Fathom IPA packaging won us over. Ballast Point is known for the gorgeous artwork on their cans and bottles, and this beer doesn't disappoint. The deep-sea diver is based on an original painting by Paul Elder, and really caught our eye.
We picked up our Fathom IPA cans from our local Whole Foods and they are available nationwide in six and 12 packs, making them ideal for transporting to your next tailgate or camping adventure.
Since Fathom IPA was such a hit, we've decided to grab some more for our Christmas party next week, and wishful thinking is that there will be some leftover for our camping trip to the Alabama Hills after Christmas.
We're pleased to be a Ballast Point Partner, and work with them to help introduce Fathom IPA. This post is sponsored by Ballast Point, but all opinions are 100% our own and we purchased the beer ourselves.