A reader recently contacted us regarding a driveway gate he is planning on installing. His home is of a French Normandy/Storybook style, almost like what you'd find in the Swiss Alps, and he'd like to stay true to this look by designing gates that reflect this unique aesthetic.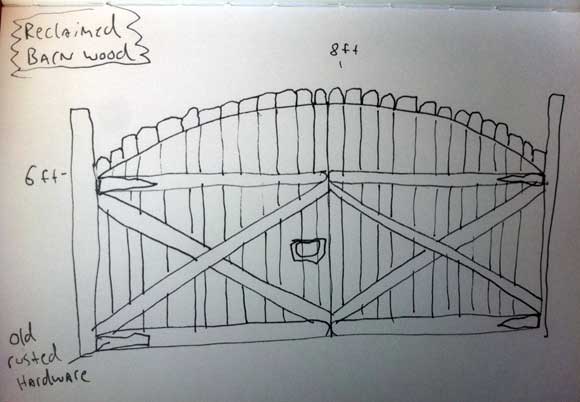 The issue with such a unique style is that no out-of-the-box design solutions exist so you've got to go custom, but this raises the question of choosing a proper gate design that remains true to the look of the home.
He's also been able to find a lot of inspiration and ideas for pedestrian gates but nothing that would work on the scale of a driveway.
We've posted more details and his question. We'd love to hear your opinion! Please leave him your comment below.
Dear C&H,
I'm racking my brain looking for a custom driveway gate solution. Can you help? I've got a circular driveway with an entrance about 30 ft. wide and an exit that is approx 20 ft. wide.
I don't want the gate to be something that overpowers the house and ideally I'd like the gate to be something simple, rustic and charming.

The bigger issue here is that its main function is privacy and all the designs I really like are the old fashioned see-through gates like these shown below.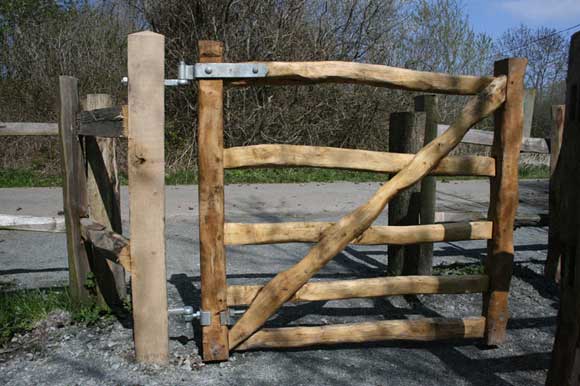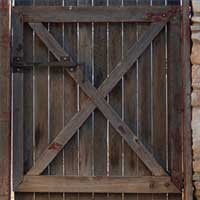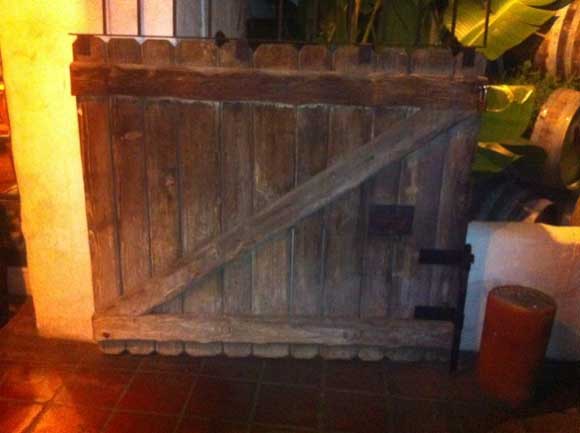 But I need something that's completely solid. I plan on using old reclaimed wood from a barn on the East coast and now I'm just trying to figure out the proper design that will give me privacy but also provide old world charm. Old timey and charming yet not see-through.
The gate can't be much more than 6 feet high to conform to city code unless i make it an arch then it can be 8 feet in the middle and 6 on the sides. Here are some of my sketches.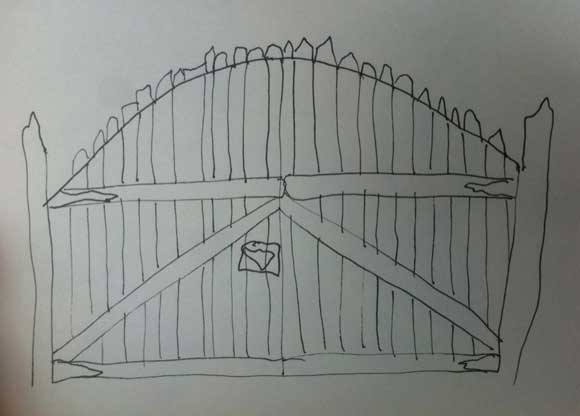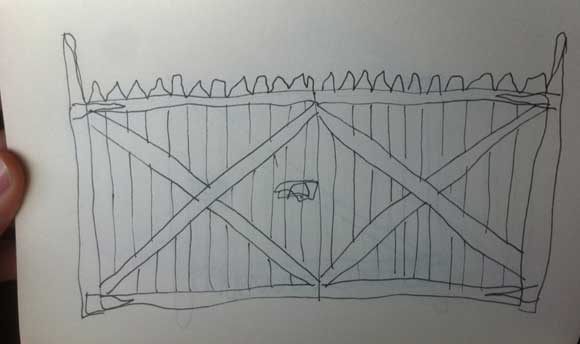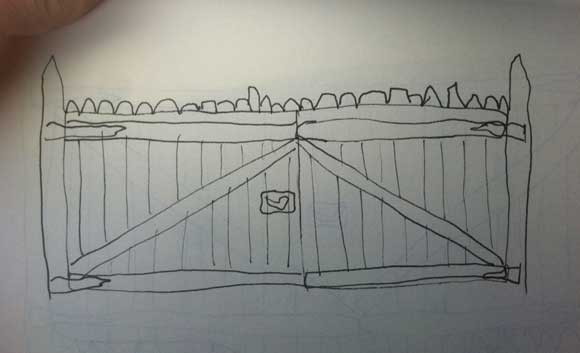 Any thoughts or ideas are much appreciated. I've looked at THOUSANDS of gate images online yet have not found anything that i think is perfect.
Thanks C&H!