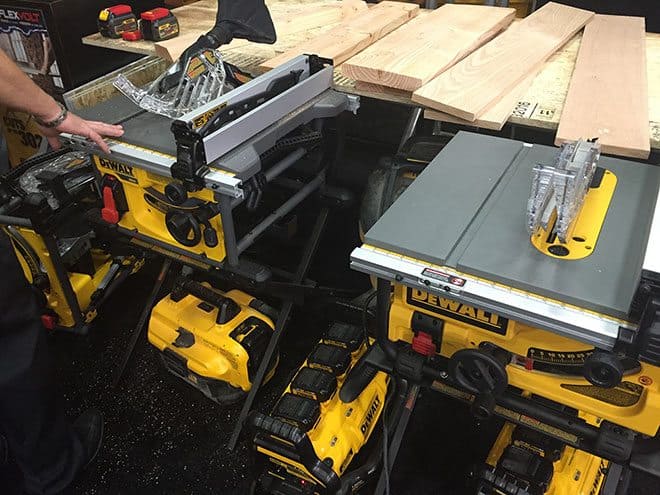 The Dewalt Flexvolt has arrived! There has been a lot of hype surrounding the release of this battery and it looks like Dewalt has delivered.
The Dewalt Flexvolt 60V battery delivers voltage based on the power needs of the tool it is attached to. Here's the fun part, it can power six of their new Flexvolt cordless tools including a table saw and 12″ miter saw, but it's also backwards compatible with their whole line of 20V Max power tools. It's available in 6.0 Ah and 9.0 Ah configurations which can be run in a series and parallel for 120V of power.
The Dewalt Flexvolt will be available later in 2016.