DeWALT is known for their contractor grade recip saws that you will find on most jobsites, but sometimes you don't need all that brute power but rather a tool that can perform tasks that no other tool can. This pivoting recip saw from DeWALT can do that.
The 12V MAX platform is extremely popular and this cordless tool is a welcome addition and will be a must-have for plumbers, electricians, kitchen installers and whoever needs to make cuts in difficult and tight spaces.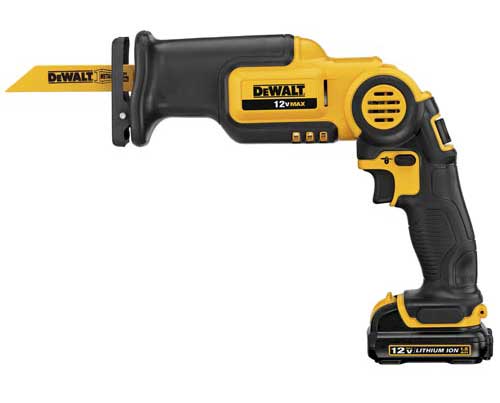 The LED light is a necessity on a tool like this and the the pivoting angle gives you limitless options. The blade is easy to replace and also reverses for even more extreme angles.