Portable power stations have become a must-have accessory for road trips, camping, and anywhere off the power grid. The new EcoFlow RIVER mini Portable Power Station hits the sweet spot in power, size, and portability. Here's why.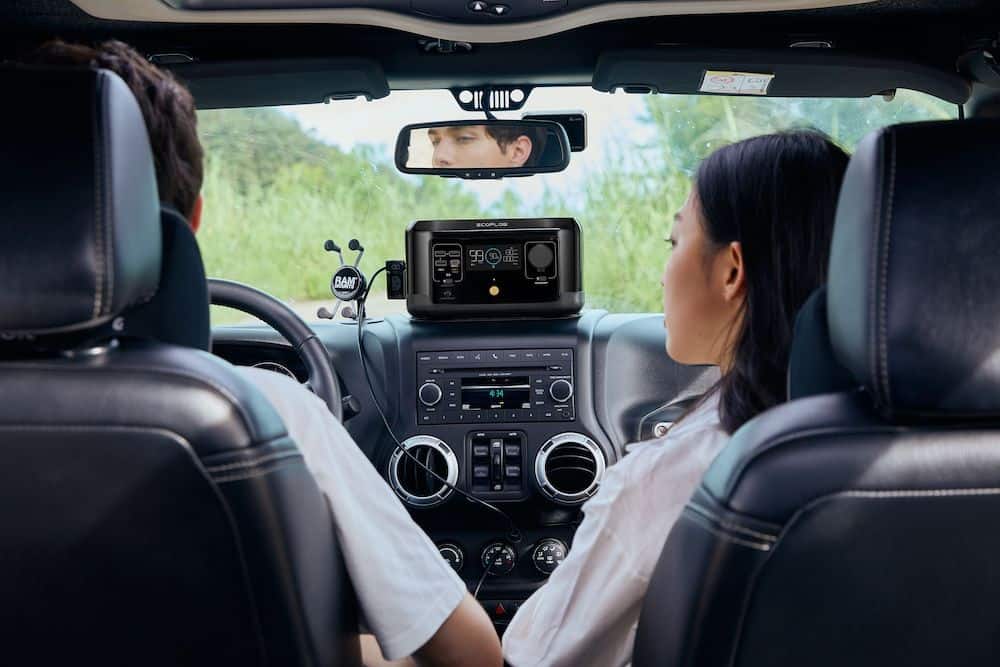 EcoFlow RIVER Mini Power
The River Mini packs a capacity of 210Wh, which is plenty of power for a multi-day camping trip or long road trip. Plug it into a 12V power source and you've got clean energy for as long as you need it, to power a notebook, phone, or media player.
The EcoFlow RIVER mini can simultaneously power eight devices with its two AC ports, one DC/car port, four USB ports, and 15W wireless charging.
It powers 90% of consumer electronics With a rated output of 300W, the EcoFlow RIVER mini features the X-Boost technology, which allows it to power some 600W devices. That means the EcoFlow RIVER mini, compact as it is, can power 90% of consumer electronics including laptops, televisions, desktop computers, fridges, and vacuum cleaners.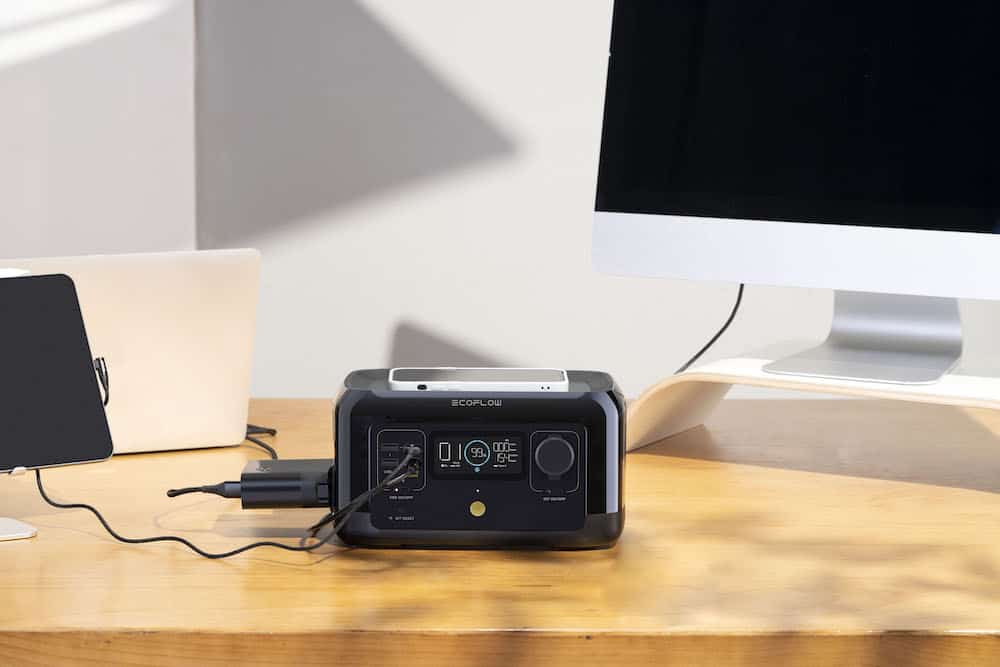 We've used our River Mini on at least 4 different road trips and it's become a permanent fixture in the back of our 1999 Land Cruiser which lacks USB outlets but still retains a 12V port which is great for the River Mini.
When you need to fully charge the EcoFlow River mini, it supports AC input up to 300W and can be recharged from 0% to 100% in 1.5 hours (similar products typically take four to eight hours). It also supports solar and car input, both up to 100W, and takes three to six hours and 3.5 hours to be fully recharged respectively.
Functional Design and Inputs
It's jet black exterior and subtle curves gives the River Mini a futuristic look and an overall modern aesthetic, making it easily adaptable as part of the décor at home or at work, as well as any outdoor scenario.
The three different power zones are all operated separately and require you to push the main power button as well as the smaller power button to begin charging. Our son noticed this as he thought he was charging his Switch but forgot to press the on button.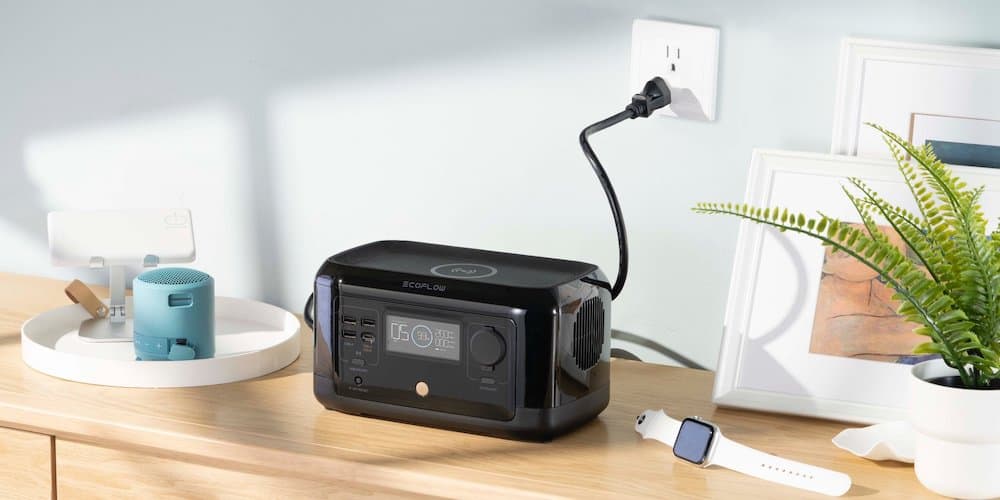 Don't worry about disturbing anyone with a loud charger as the EcoFlow RIVER mini emits between 38 to 44 decibels when running and recharging, which is equivalent to the sound level of a library. The low sound level of the EcoFlow RIVER mini makes it suitable for use in public spaces like a library or a café.
Pricing
The EcoFlow River Mini is priced at $249 for the standard version, but if you want to add wireless charging you'll pay $299.