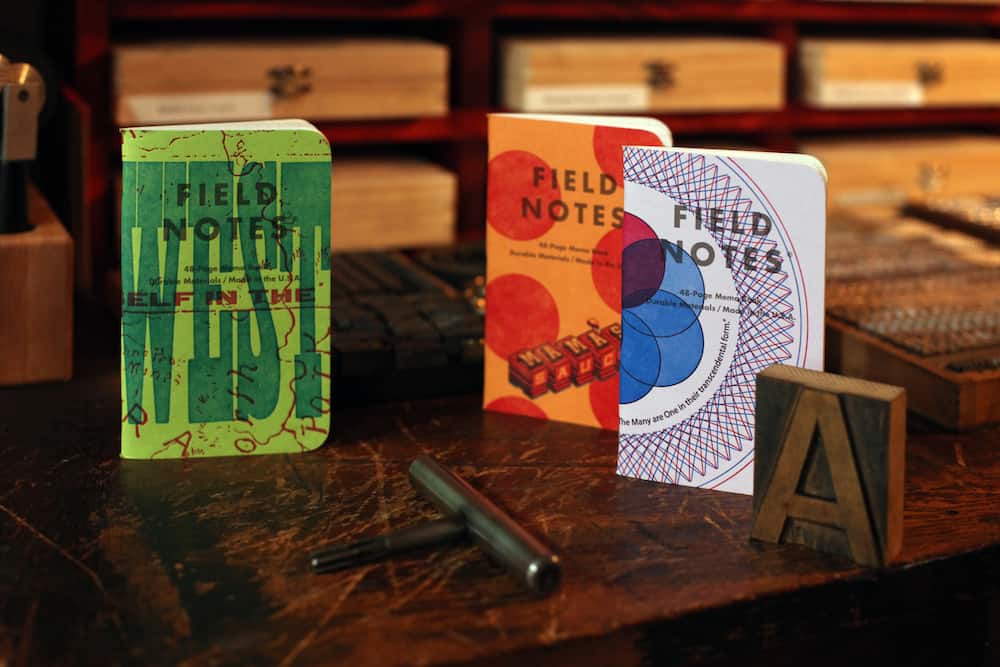 Despite our reliance on tech devices, nothing can replace the tactile joy of jotting down notes, equations, and scribbles, into a personal memo book. Field Notes leads the way in creating gorgeous memo books that have been everyday carry gear for thousands of people.
I'm a longtime fan of the designer Aaron Draplin, who is the founder of Field Notes. I've coveted a set of Field Notes for years, which is why I was stoked to receive their new United States of Letterpress edition, which celebrates the art and artists who design in letterpress.
Jimmy Diresta and I spoke at length about his interest in vintage letterpresses on the Tool Crave podcast. He has a passion for finding and restoring letterpresses. He will find a letterpress that has been sitting dormant for 80 years and bring it back to life. He sent me some posts he printed which I love.
After my chat with Jimmy, I have an appreciation for the time, knowledge, and investment it takes these artists to design in letterpress.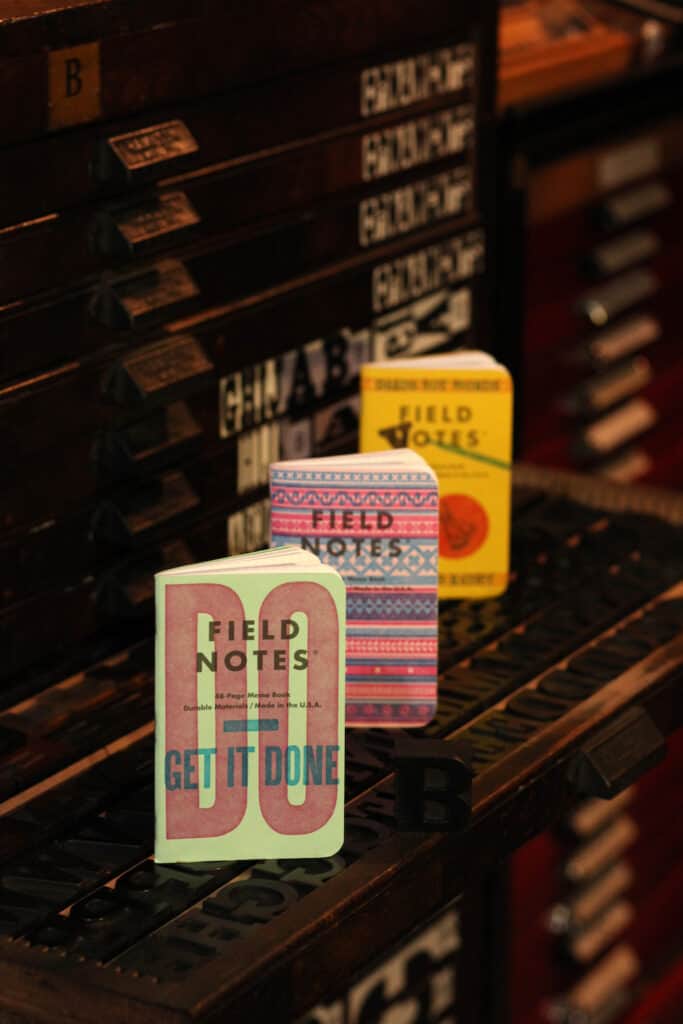 This Field Notes set features covers by the following letterpress designers:
Pack A
Genghis Kern, Denver (2 designs)
Full-Cirle Press, Nevada City, CA (1 design)
Mama's Sauce, Orlando, FL (2 designs)
Pack B
Brad Vetter, Louisville, KY (2 designs)
Springtide Press, Tacoma, WA (2 designs)
Ben Blount, Evanston, IL (2 designs)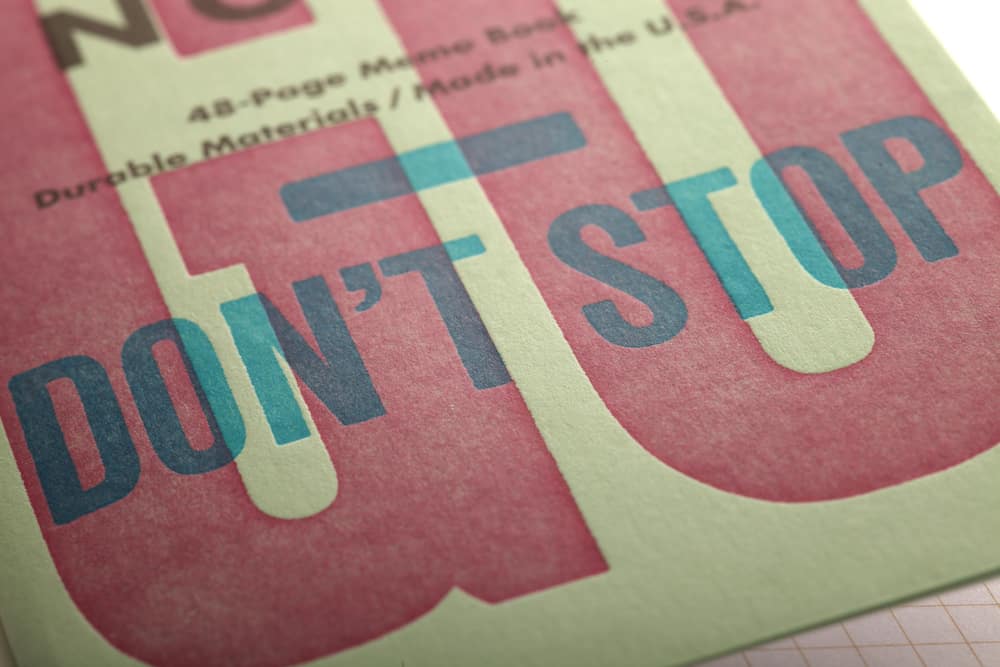 Pack C
Erin Beckloff, Springboro, OH (2 designs)
Rick Griffith, Denver (2 designs)
Starshaped Press, Chicago (1 design)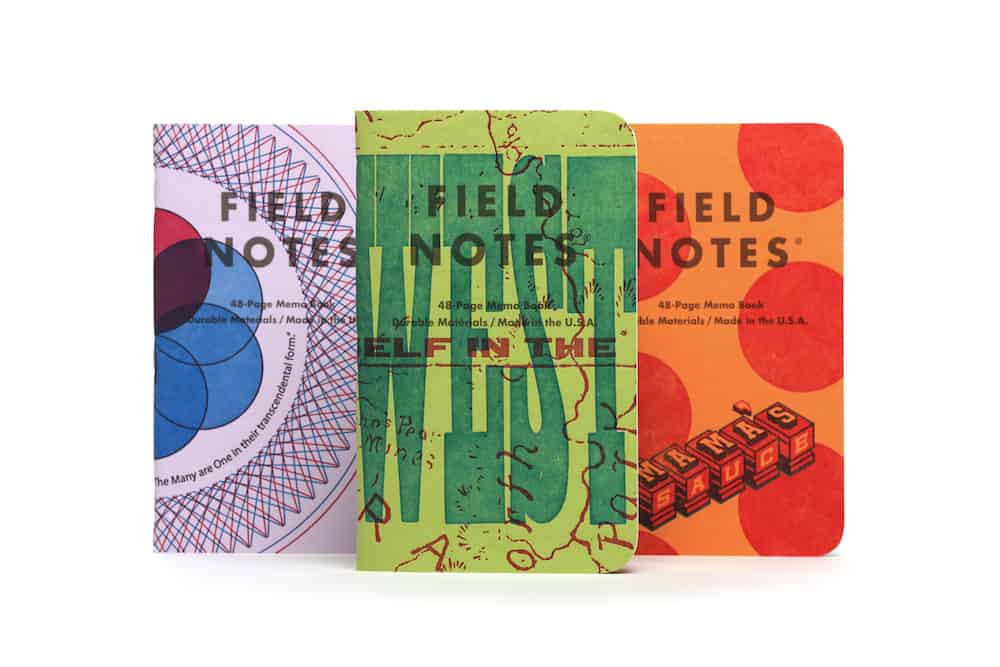 According to Field Notes:
To produce the new edition, Field Notes supplied each shop with a different color Pop-Tone cover stock from the French Paper Company, and specified the same two ink colors (Rhubine Red and Process Blue) for all of them. The printers were free to create their own designs, and the results are as varied as the participants involved. Not only that, but several went the extra mile and came up with two designs, which are inserted at random into the packs, resulting in even more variety than usual.
In addition, each memo book includes a flysheet printed on Finch Paper by Skylab Letterpress in Kansas City, Missouri, wrapped around 48 pages of Field Notes' signature graph paper. The flysheets include information about the cover designer and printer, as well as a reproduction of a border from the Bay Psalms Book (1640), the first book known to be printed in the American colonies in what is now Cambridge, Massachusetts.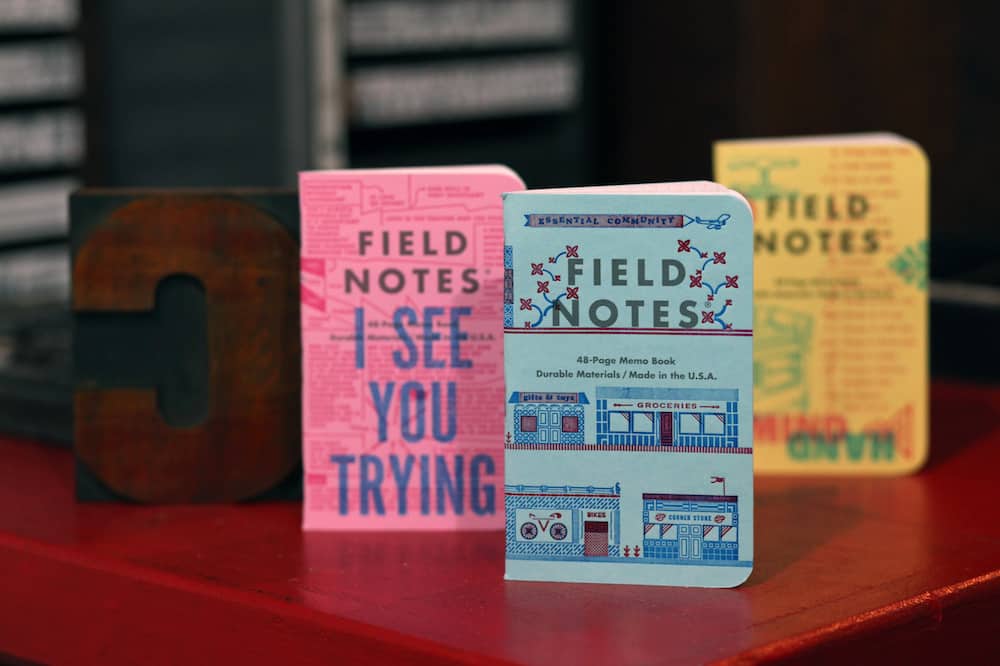 "Everyone here at Field Notes is a longtime fan of letterpress," Coudal said. "There is so much history and tradition in each hand-printed piece, and we wanted to honor that while also showcasing the phenomenal work that modern practitioners of the craft are producing."
This special Quarterly Release was made possible by the cooperation of Finch Paper of Glenn Falls, New York, and The French Paper Company of Niles, Michigan. Of the project, Coudal said, "Field Notes has had a long relationship with both of these American mills, and we're grateful that they joined us in celebrating the U.S. letterpress community."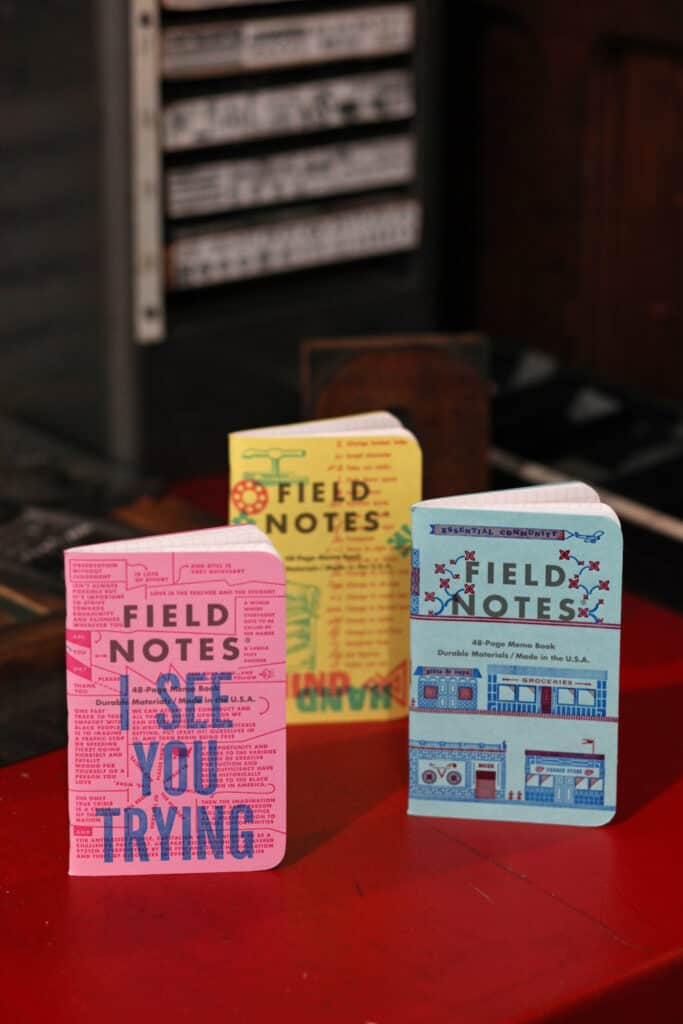 The Fall 2020 United States of Letterpress limited edition set is part of Field Notes Quarterly Edition Series, which is available individually or as a year-long subscription that includes two packs of each quarterly release, as well as exclusive bonus items with each edition. This time around, subscribers will receive all three combinations of this special release.
Annual subscriptions are $110 including shipping in the U.S. (For all other countries there is a one-time $20 shipping charge that covers the full year.) Subscribers who start with the United States of Letterpress edition will also receive the Winter 2020 and Spring and Summer 2021 Quarterly Editions.
A Field Notes subscription would also make a great gift for the artist or auteur in your life.