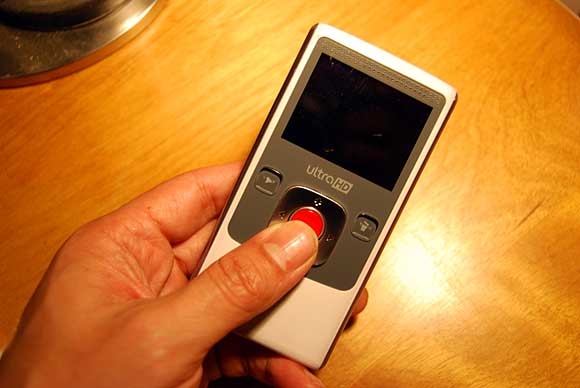 We've had our Flip Ultra HD video camera for about two months now and have honestly thoroughly enjoyed it. We don't often review electronics but we're so impressed with this unit that we wanted to share our findings.
We have various point-and-shoot digital cameras that shoot great video (not HD but still high quality) and we know there are plenty of digital cameras and DSLRs that now shoot HD video but for the money the Flip Ultra HD is amazing.
Stripped Down Simplicity
You get high quality video and by stripping away a lot of the bells and whistles you get a camera that is actually more enjoyable to use. The front is simply the built-in lens, no moving parts. The back of the camera consists of a red record button and a four-way dial to zoom and scroll through videos in playback mode. The delete and play button are opposite each other and that's it!
The camera is almost instant on with the press of a button so there is no fiddling with menus or dials.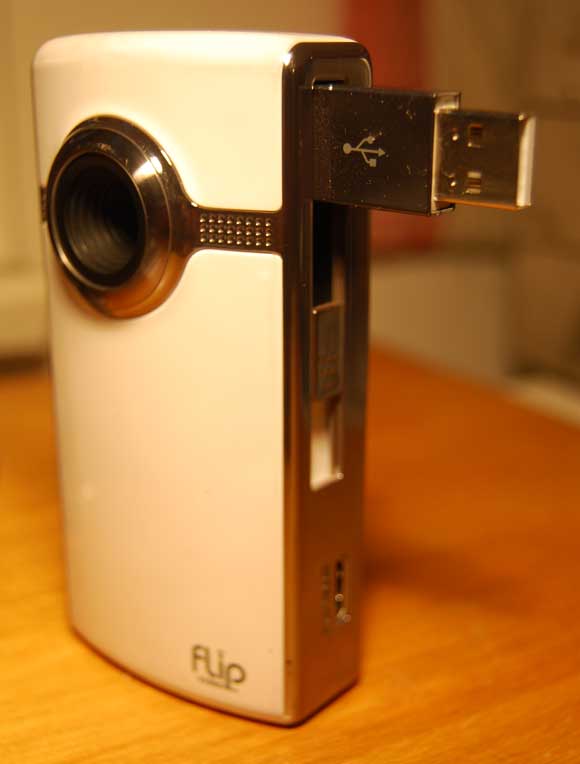 Fun and Functional
To download videos to your computer you simply release the USB plug which is built into the camera and plug it into your computer's USB port. The software is easy to manage but we've been using our Flip with Picasa to import videos.
We've got the 8gig model which has 2 hours of video time and it costs $199. There is also a 4gig model for 1 hour of video time and it's $149. The 8gig model shoots in 720p HD but unlike the 4gig it shoots at 60fps and has image stabilization.
The battery life could be better but that's really our only complaint so far.
There's no onboard editing features or anything more than a digital zoom but for no fuss video in an incredibly handy form feature the Flip Ultra HD is perfect and we can't think of a better gift.
More photos of the Flip Ultra HD
More about the Flip Ultra HD