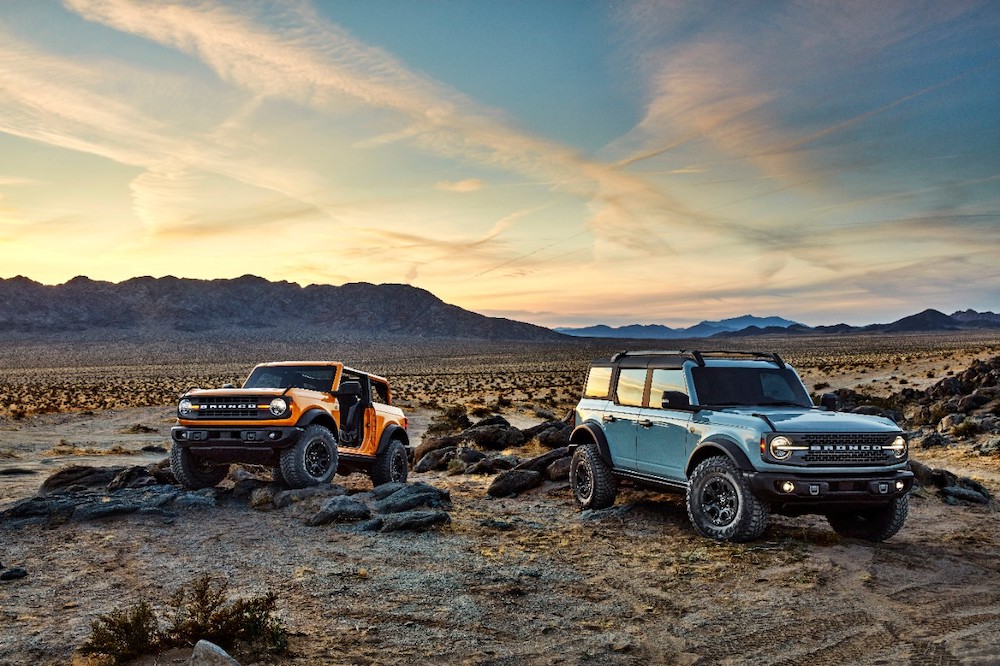 The iconic Ford Bronco is back! It's been 25 years since the Bronco nameplate was retired, and 43 years since the last early Bronco was released (1977). The new 2021 Ford Bronco hearkens back to those early years, with a thoroughly modern and capable vehicle that actually lives up to the hype.
Years ago, I owned a 1970 Ford Bronco. I loved it. It had 3 on the tree shifter which I later converted to the floor, five-point seat belts, a loud and smelly 302 with cherry bombs, and beefy 35-inch tires.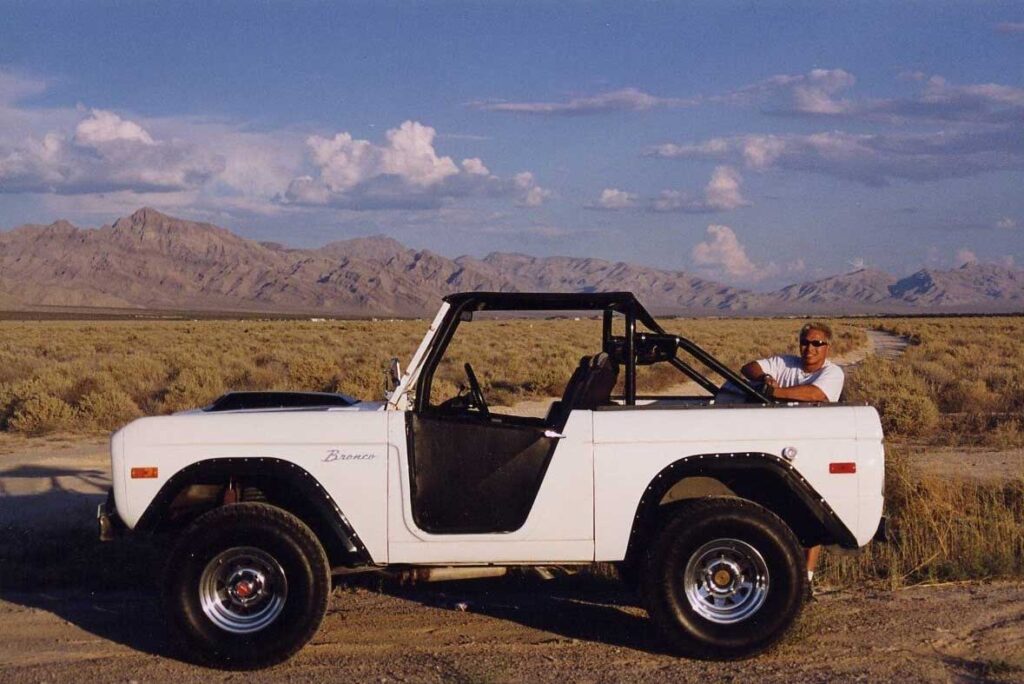 The new Bronco definitely takes cues from this early style, without watering it down.
It's available as a two or four-door off-road ready vehicle, or a tamer four-door Bronco Sport that is also capable off-road, but more suited to the city with occasional jaunts on the weekends.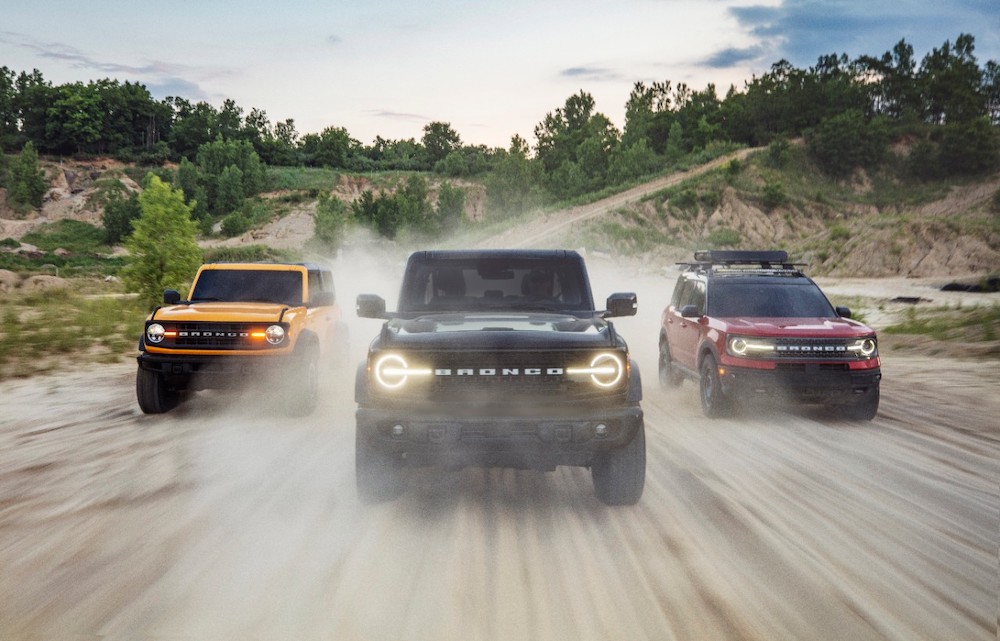 In this article I'm sticking with the off-road Bronco and why it looks to give the Jeep Wrangler a serious run for it's money.
Ford has been teasing the Bronco for months and it seems like we've been waiting for years for a worthy successor to those early beasts. Make no mistake, the new Bronco is no sheep in wolf's clothing. It has serious off-roading chops that will mostly appeal to 4×4 enthusiasts, which is a fast-growing segment of drivers.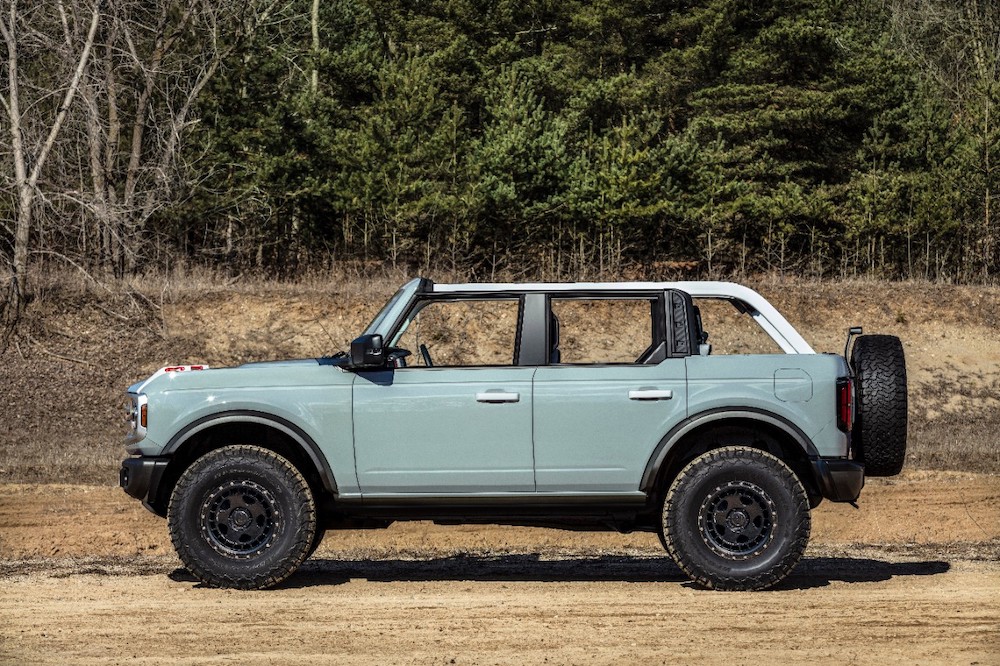 After a quick glance at the features, these are highlights.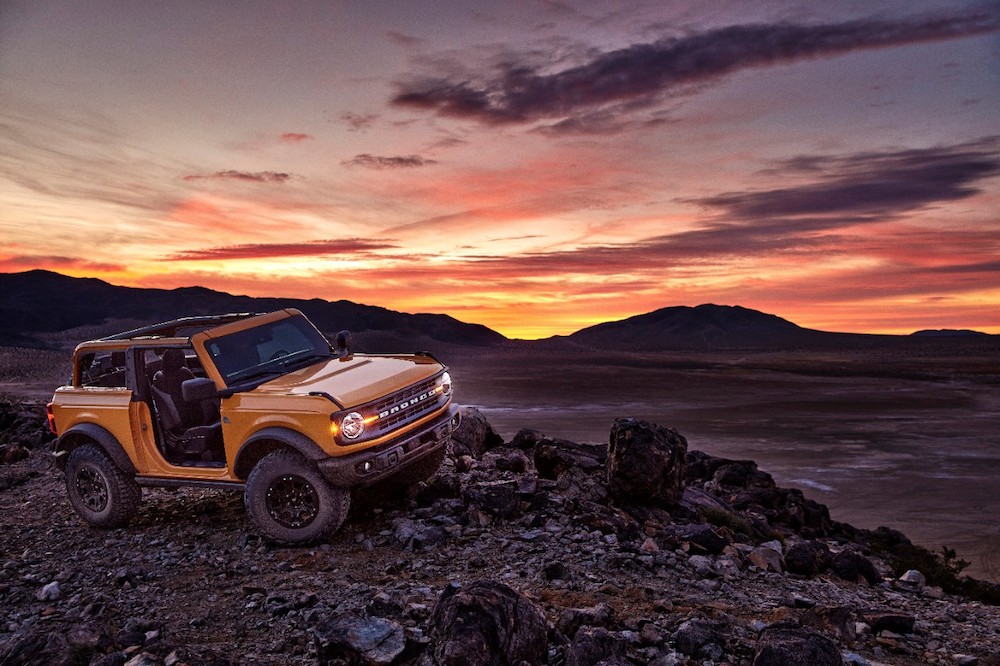 35-Inch Tires
The first thing you notice about the Ford Bronco is the big and beefy 35-inch tires that come standard on the Wildtrack, Badlands, and First Edition models. The Jeep Rubicon is available with 33-inch tires which are huge, so 35's are monstrous.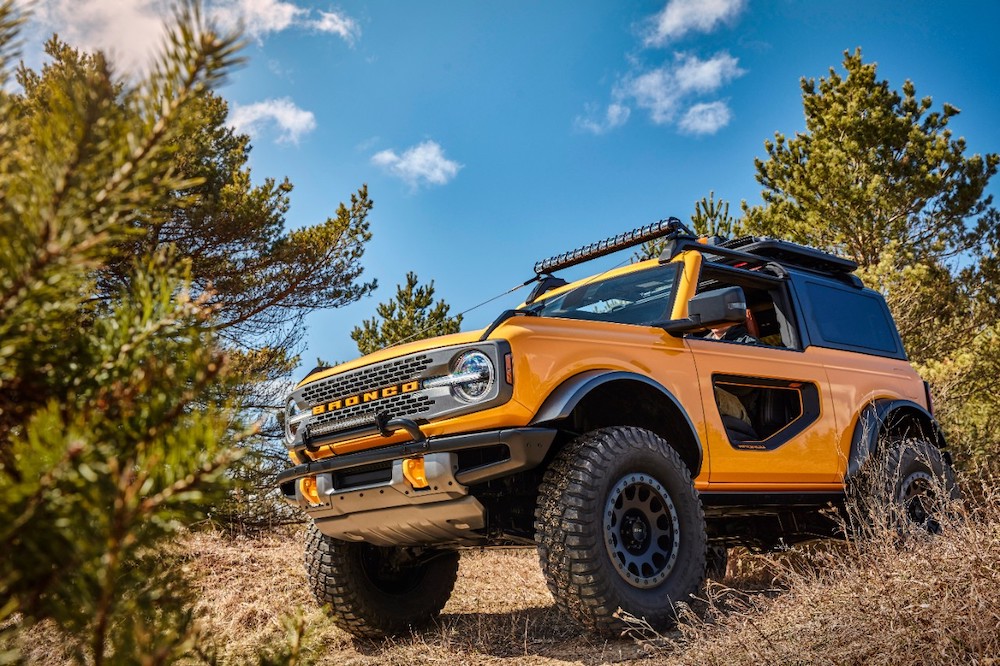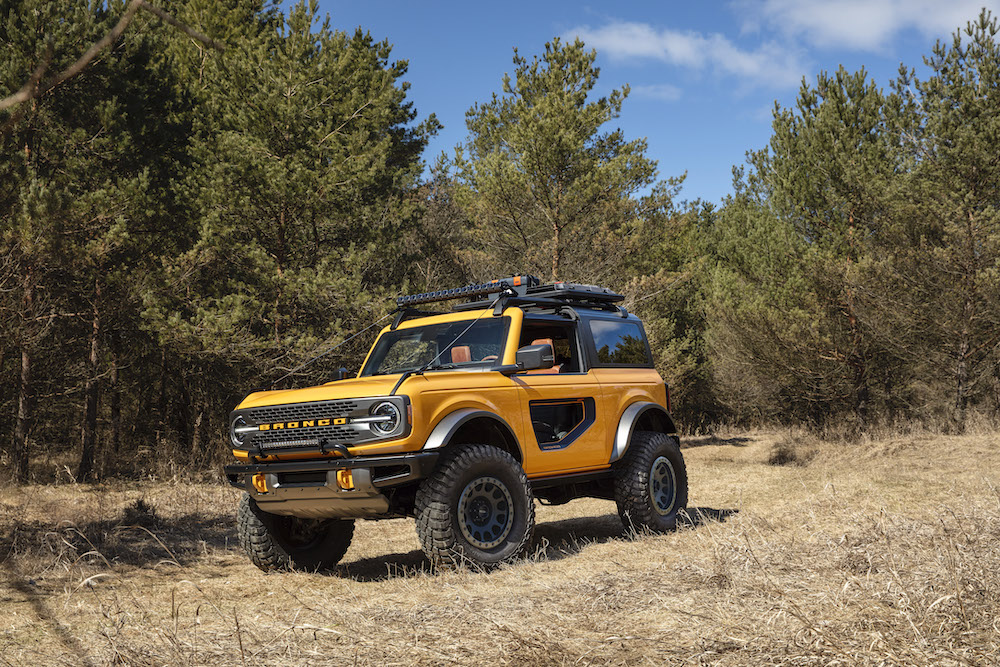 That extra size can be a drain on performance and fuel consumption, but it's an easy way to gain a bit more ground clearance. And anyone who goes wheeling, knows that every inch higher helps.
Eco-Boost Power
The optional 2.7L turbo V6 is the engine you want powering your new Bronco. It delivers 310 horsepower and class leading 400 lb-ft of torque.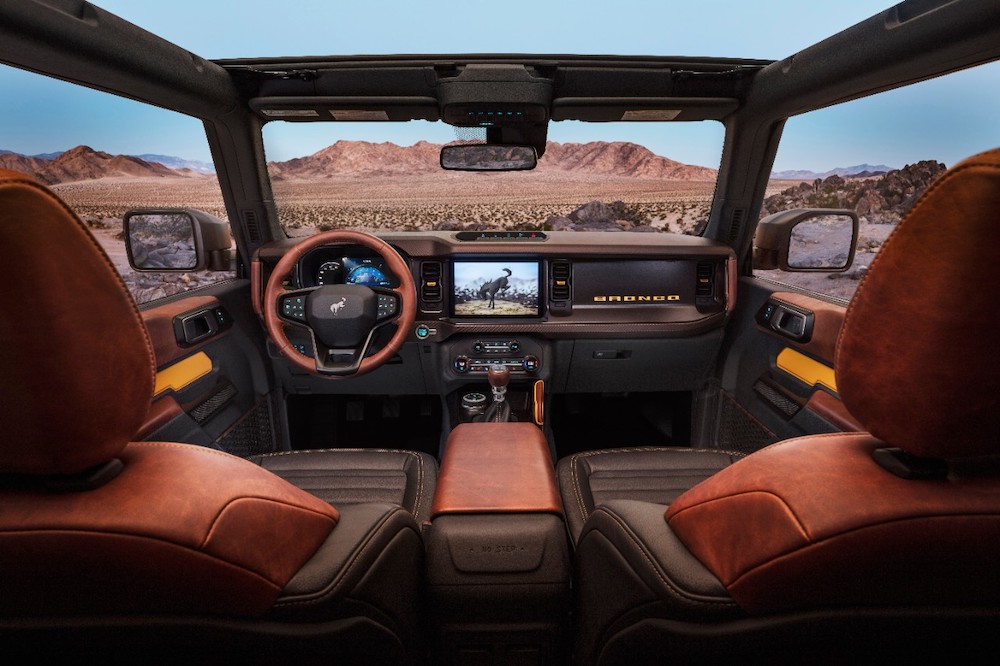 This makes it capable of hauling 3,500 pounds or carrying a payload of 1,370 pounds, important numbers as no doubt the overlanding crowd is going to put this to the test.
Crawl Mode
Similar to Toyota's off-road crawl mode, the Bronco has an off-road cruise control that lets you focus on where you're going and not how fast you get there.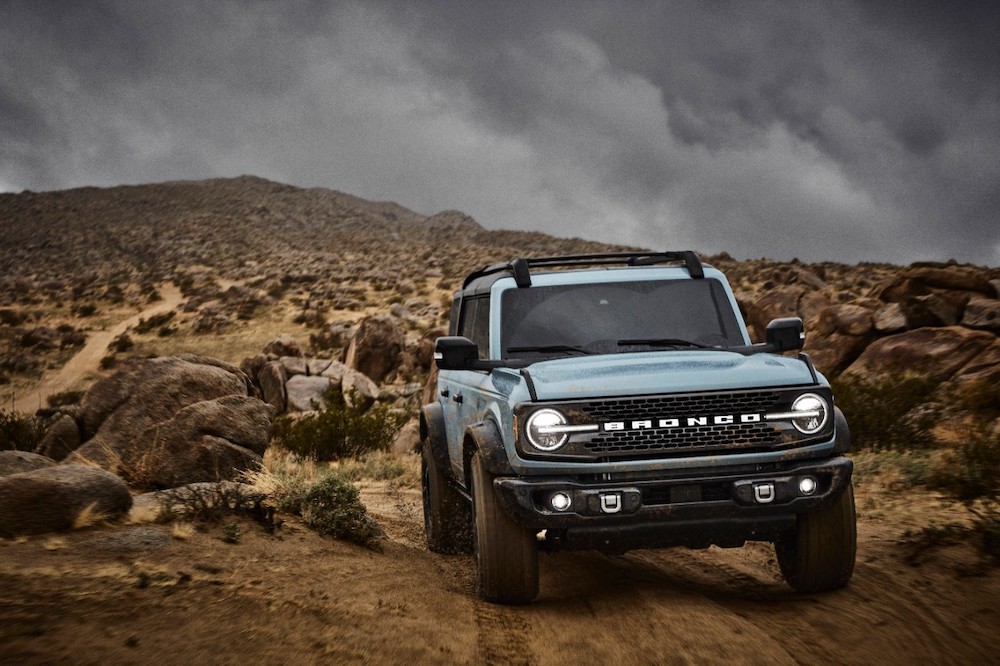 The Bronco also features seven driver-selectable modes are including Normal, Eco, Sport, Slippery and Sand, with Baja, Mud/Ruts and Rock Crawl for off-road driving.
No Rollcage Crossbar
Another win vs the Jeep Wrangler, Ford engineers managed to remove the crossbar across the top of the vehicle for an unimpeded sky view, while maintaining safety.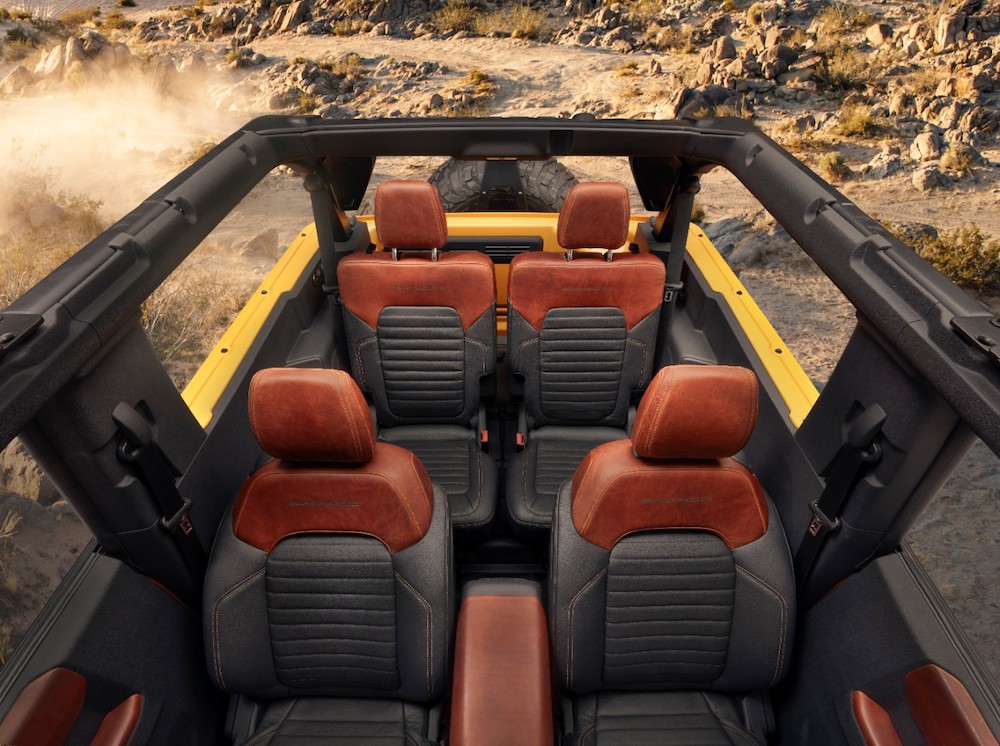 The Jeep crossbar is annoying and it makes a great spot to hold speakers, but that's about it, so this will be a welcome change and increase overall headroom and make the interior feel larger.
There is so much more we can dive into including the large touch screen, off-road mapping, and gorgeous interior, but we'll leave you with the photos to enjoy.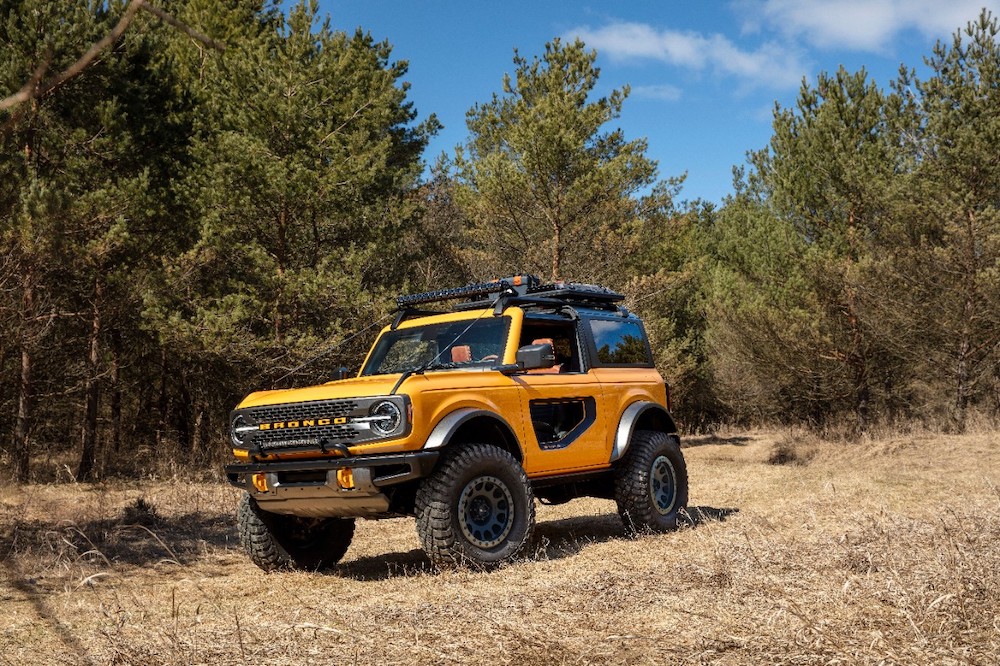 The Bronco launches with 7 different trim models, a ton of fun colors, and more than 200 factory-backed aftermarket accessories and with a base MSRP of $29,995. Reserve yours today for $100.