If you are looking for the perfect addition to your overlanding or adventure travel setup, look no further than the Roam ARC 270 awning. This amazing awning is made of high-quality materials designed to stand up to any weather or terrain, and it's easy setup and take down makes it even more convenient.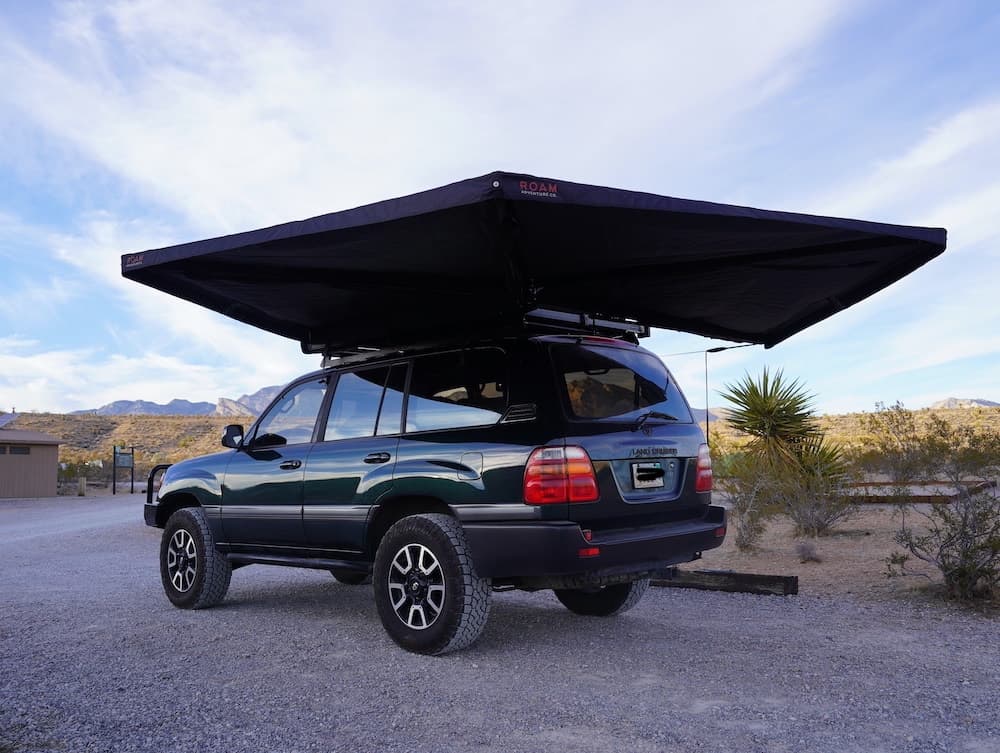 270 Awning
With its added protection from the elements and the great amount of shade it provides, the Roam ARC 270 awning is an essential piece of gear for anyone who wants to unlock new possibilities on their next trip!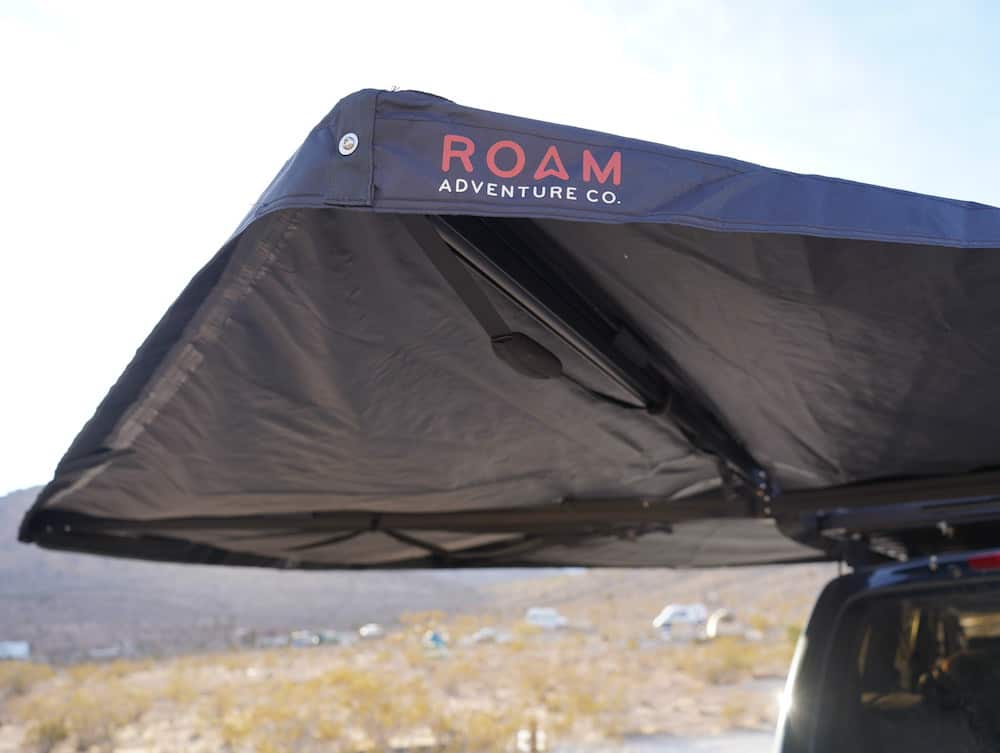 Easy Setup
Setting up the Roam ARC 270 awning couldn't be easier! With just a few quick steps, you can have your shelter up and ready to go. Plus, it provides a great amount of shade and protection from whatever weather conditions may come your way – perfect for when you don't want to limit your exploring due to Mother Nature.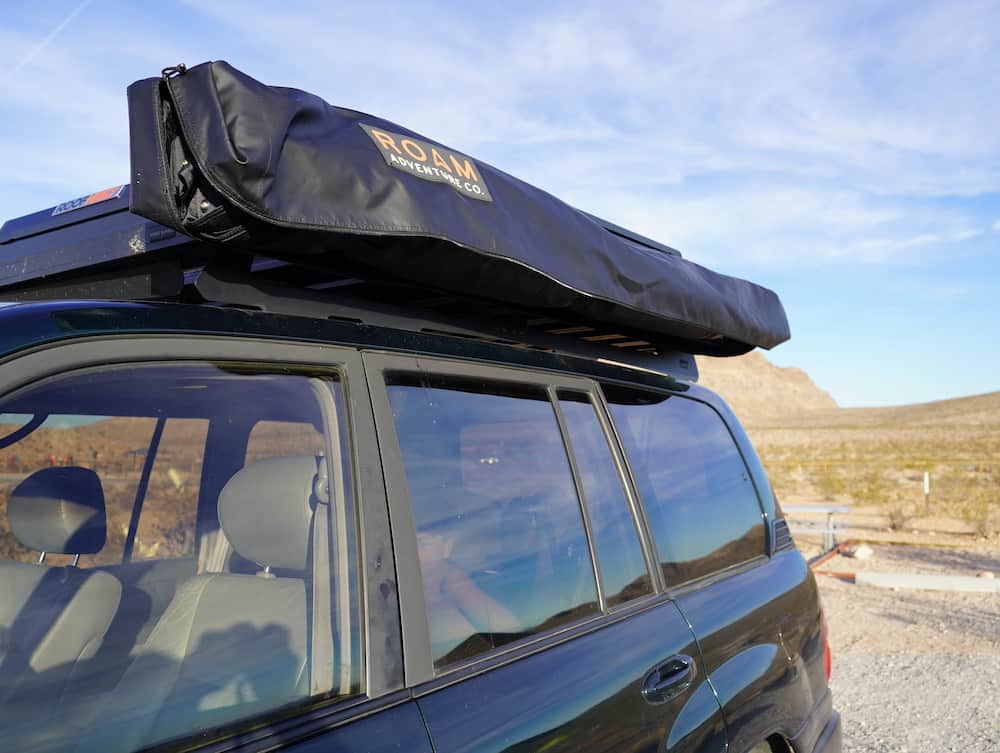 You'll appreciate how easy it is to set up and take down so that you can get out there on those amazing adventures without worrying about being uncomfortable or exposed in any way.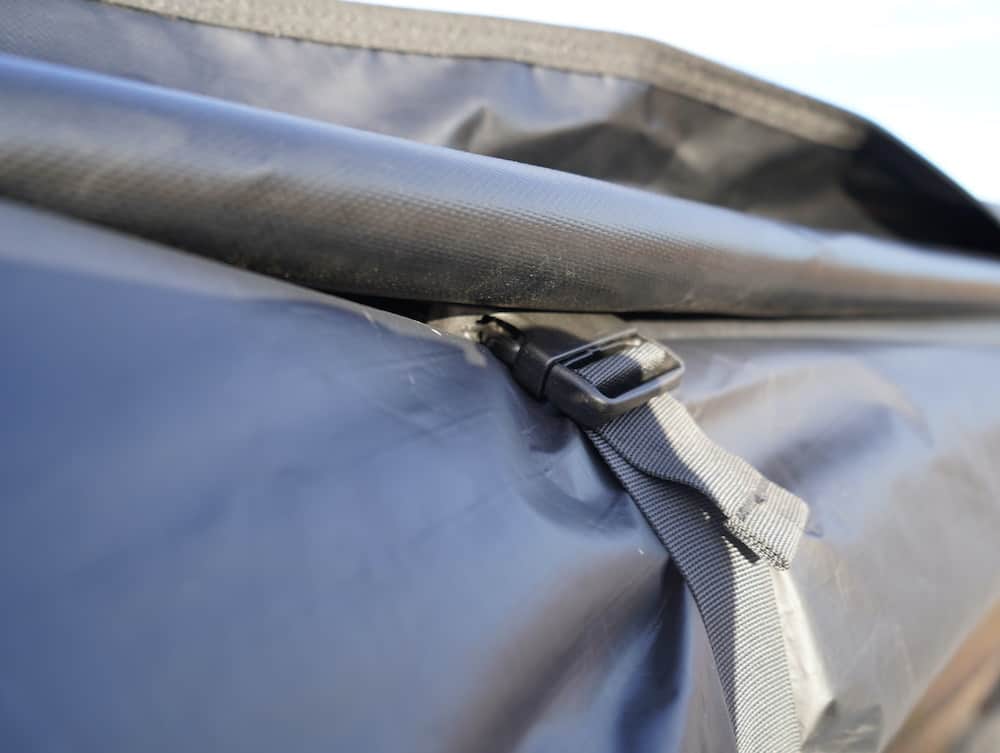 First remove the cover by releasing the durable zipper. Then unlock the plastic buckles which will allow the awning to unravel. The last step is to take the end and walk it around toward the back of your vehicle.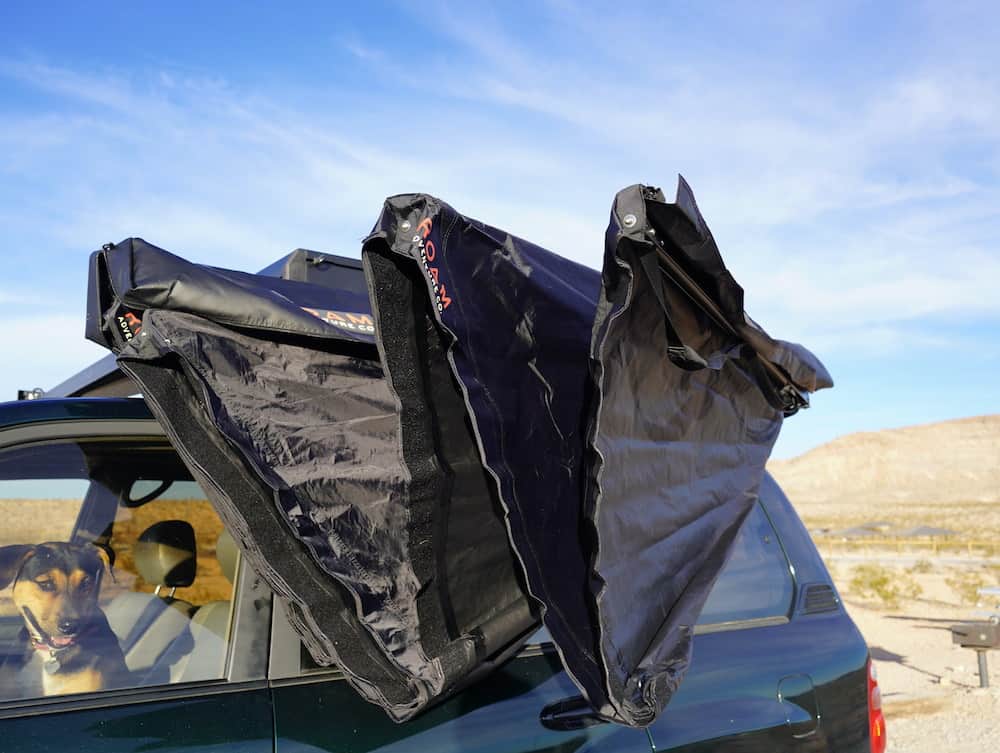 Secure the end of the awning in place and you've got instant shelter.
Nested awning legs and webbing guylines that can be staked add extra stability when needed.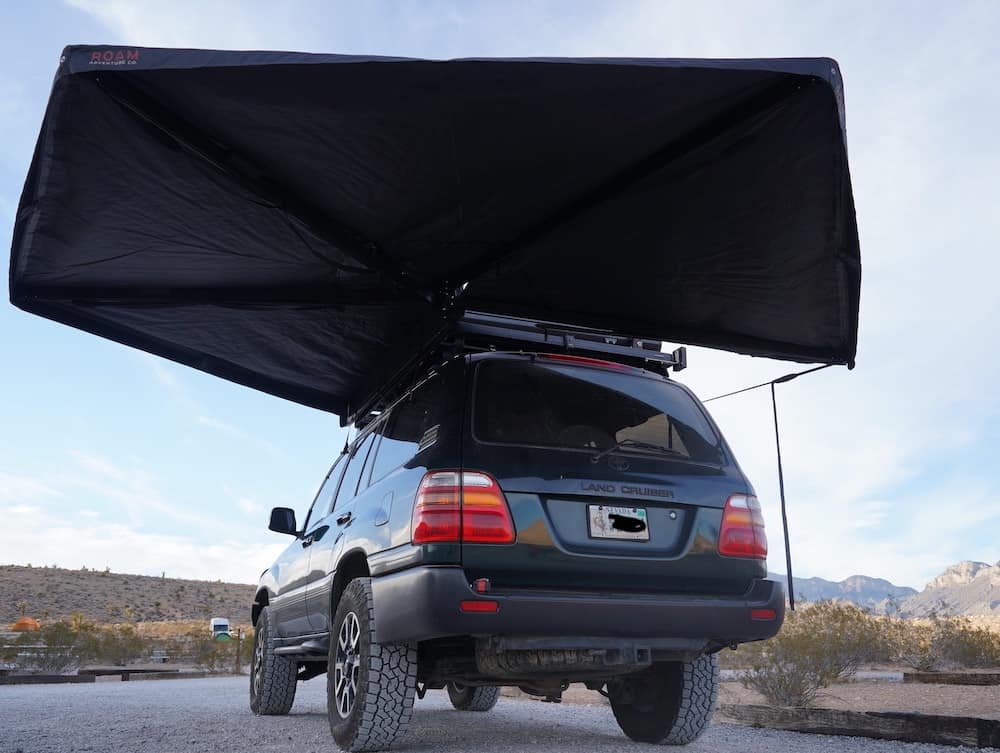 Tough Materials
The Roam ARC 270 awning is made from recycled 4-layer riptstop sailcloth which is designed to repel rain, sleet, and snow, as well as withstand wind and storms. Compared to other canvas awnings the ARC 270 is incredibly durable.
The 56 pound frame includes custom metal extrusions built to withstand twisting and sagging which can damage a 270 awning. When full deployed the awning was sturdy and felt secure attached to Front Runner rack on my truck.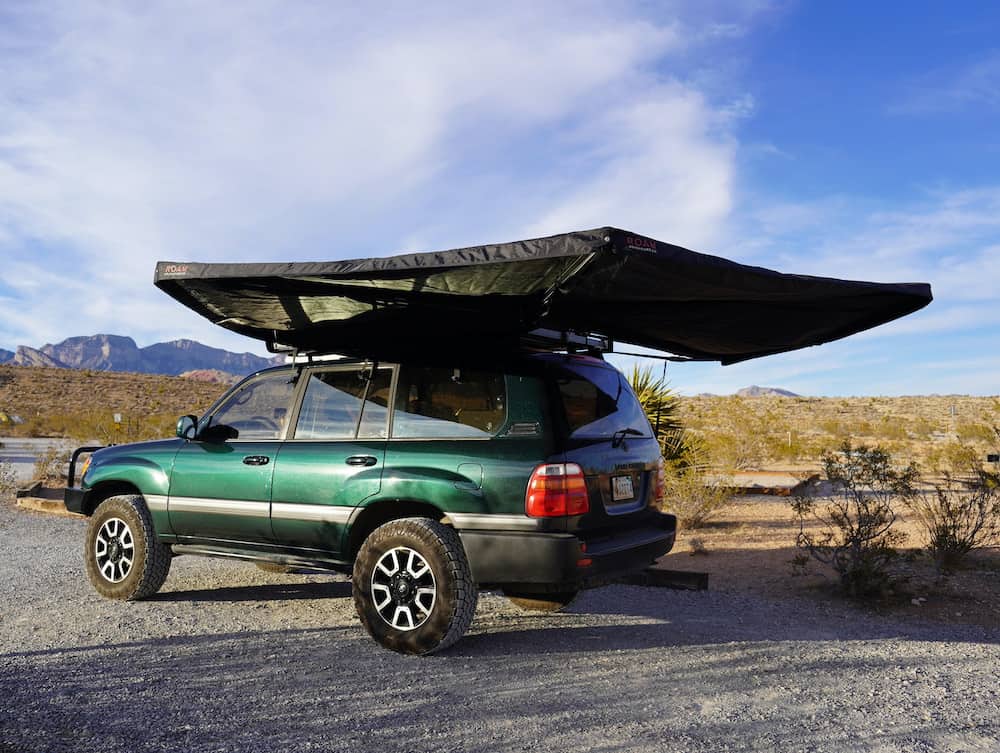 Enjoy Camp More
A 270 awning is a bucket list accessory for a lot of overlanders and I can attest how superior they are to standard roll-out awnings as they provide 92 square feet of coverage to protect you from the sun and rain. And they are extremely easy to deploy and store away.
Consider the Roam ARC 270 awning when shopping for your next piece of equipment.