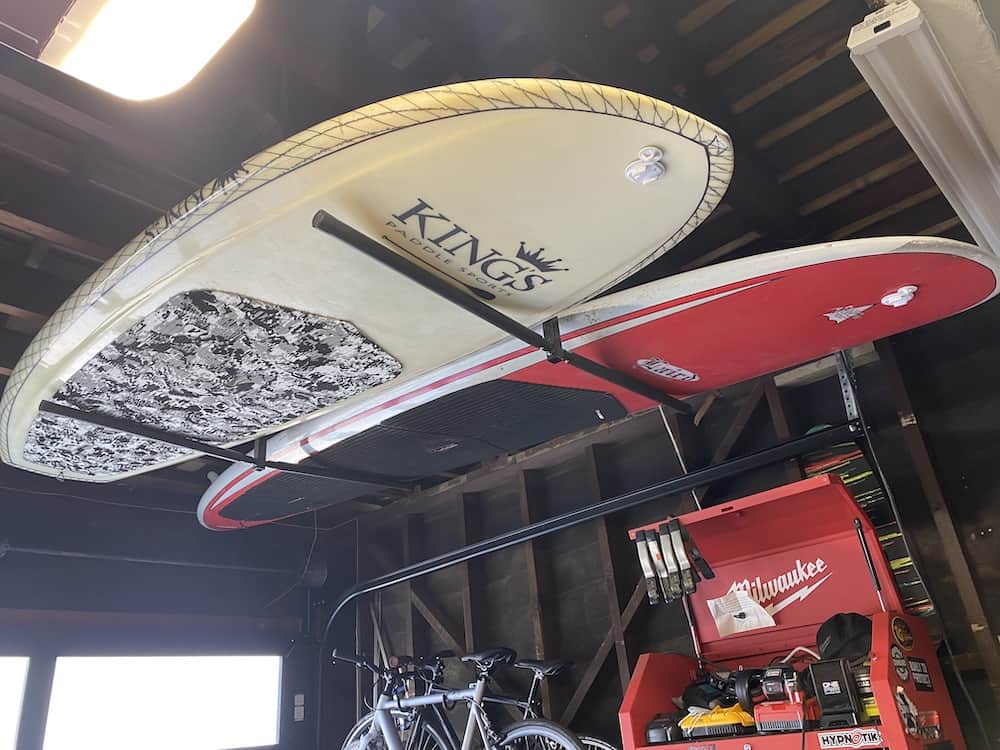 I've been storing my surfboards outdoors for years, so it was finally time to properly care for them by installing a hanging garage surfboard rack.
My surfboard quiver consists of an 11-foot Surftech Laird Standup Paddleboard (SUP), 8-foot Kings SUP, 9-foot Becker longboard, and an 8-foot Wavestorm. I add and subtract various other boards over the years, but these boards make up the core of my collection.
Shortboards are easy to store as they are small and light, but standup paddleboards and longboards require more space. At our last house, I kept my boards in board bags and stored them on their side leaned up against our stand-alone garage.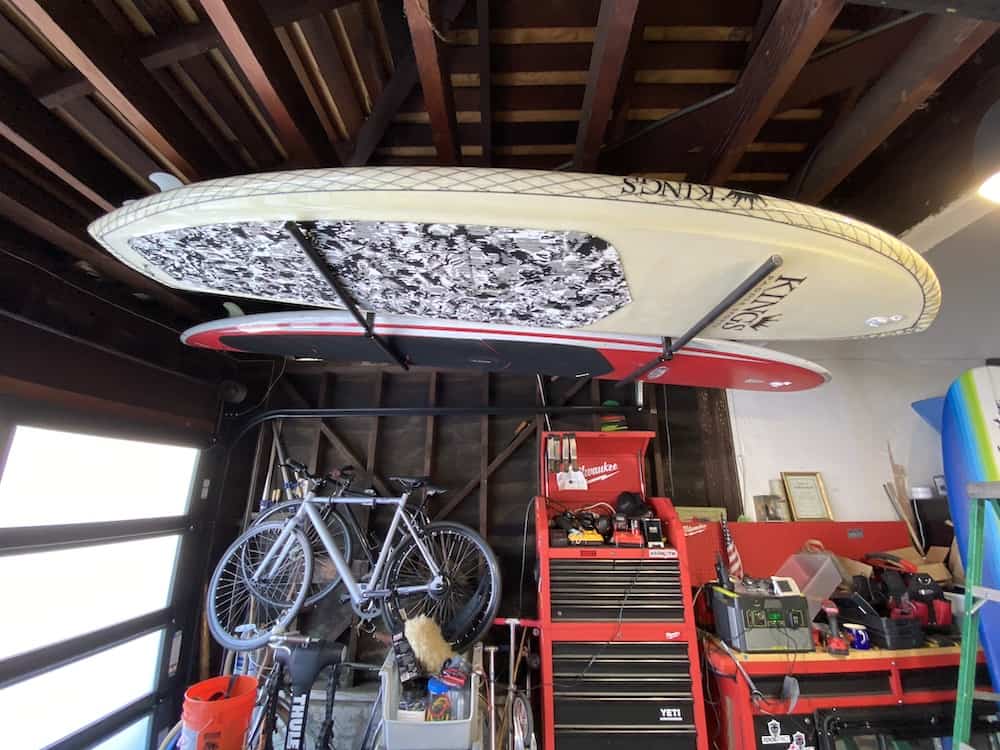 Outdoor Surfboard Storage
At our new house we had some space at the base of our stairs where I could stand my boards vertically, but I still had to keep them wrapped in board bags and they still were exposed to the elements. I went through a few board bags over the years as they quickly deteriorate in the hot sun, but at least they served their purpose by protecting the boards.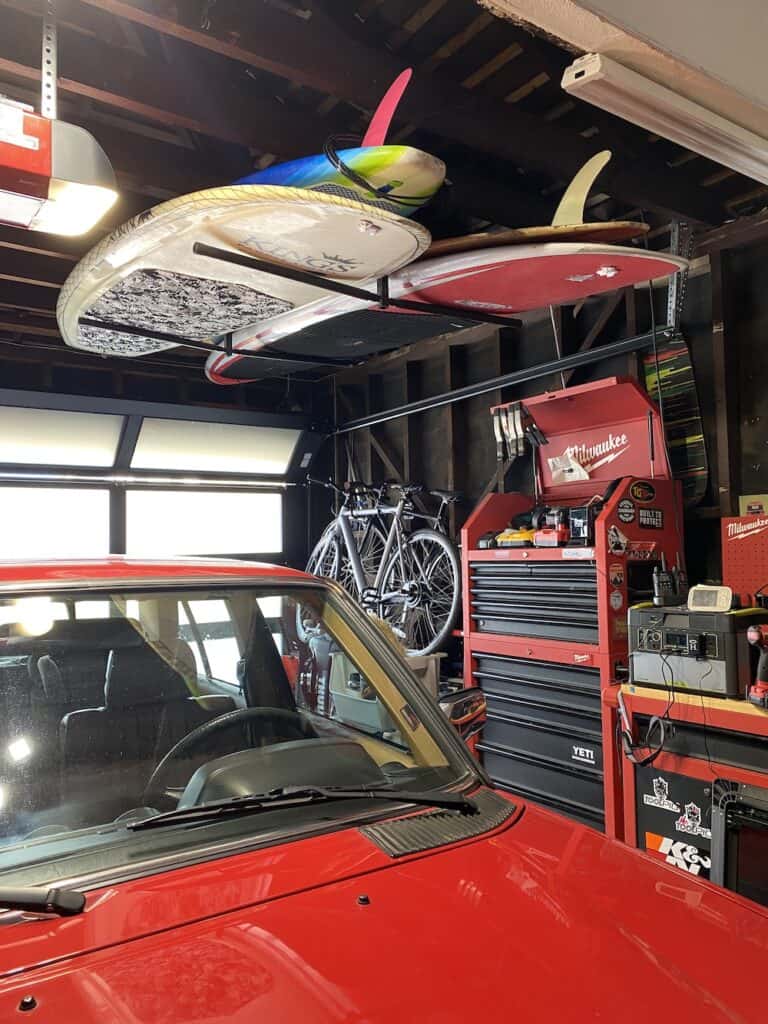 Surfboard Racks and Surf Sheds
Last week, I finally decided to figure out a way to store my surfboards in the garage. I had tossed around the idea of building a proper surfboard rack in our backyard, or even a surf shed, but it seemed like it really didn't solve the problem of protecting my boards and freeing up room in our yard.
I've also considered hanging my boards with a wall rack, but all of the garage space is taken up by storage shelves and tool chests.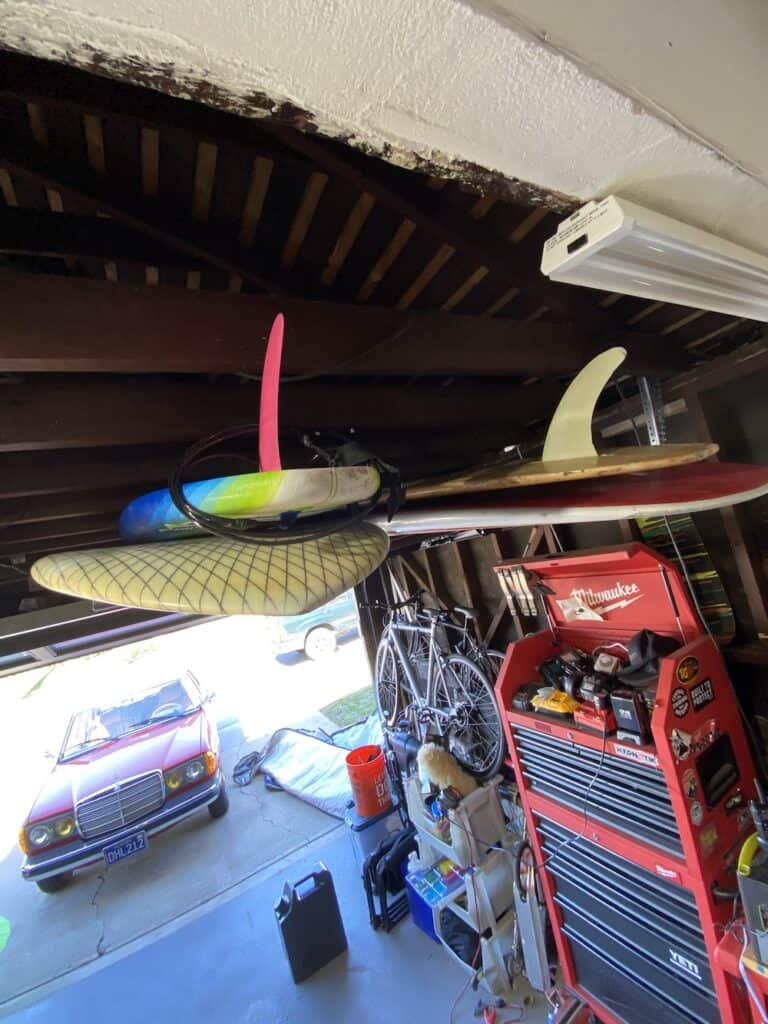 Hanging Garage Surfboard Rack
A hanging garage surfboard rack solves a lot of issues as it keeps the boards up and off the ground, it protects the surfboards from the elements, it frees up valuable yard and garage space, and it makes my boards easily accessible when going surfing.
I found these hanging garage surfboard racks on Amazon that were priced right and easy to install. Fortunately I have exposed beams in the garage so installation would be really straightforward and I would know my boards are safe and secure.
Here are the steps to securely install a hanging garage surfboard rack.
Spacing the rack arms
Install the lag bolts
Attach the support arms
Adjust the rack height
Load the surfboards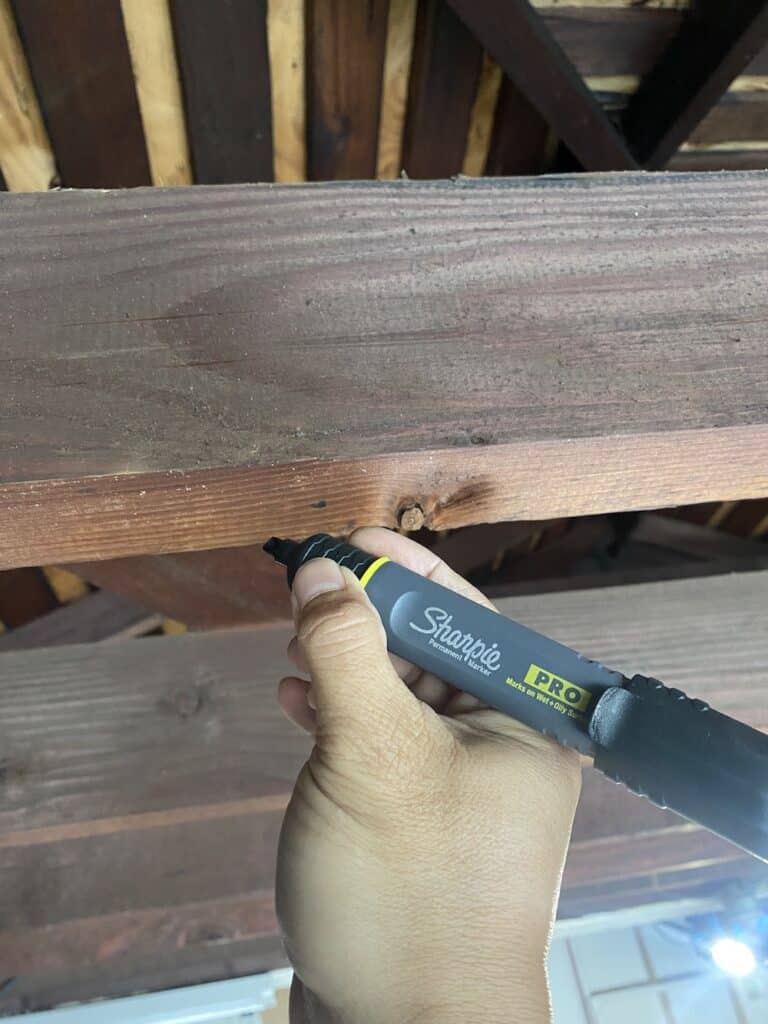 Spacing the Rack Arms
The first step is to know the length of your boards and the amount of space you have to work with in your garage. My 11-foot SUP is my longest and thickest board, so as long as the rack could support that, I knew everything else would fit.
I marked two beams in from each end which translates to a support bar that is placed 32-inches from the end of the 11-foot sup. These beams would be too wide to support a 6-foot shortboard, but it's the perfect length for both of my SUPs with my longboards on top.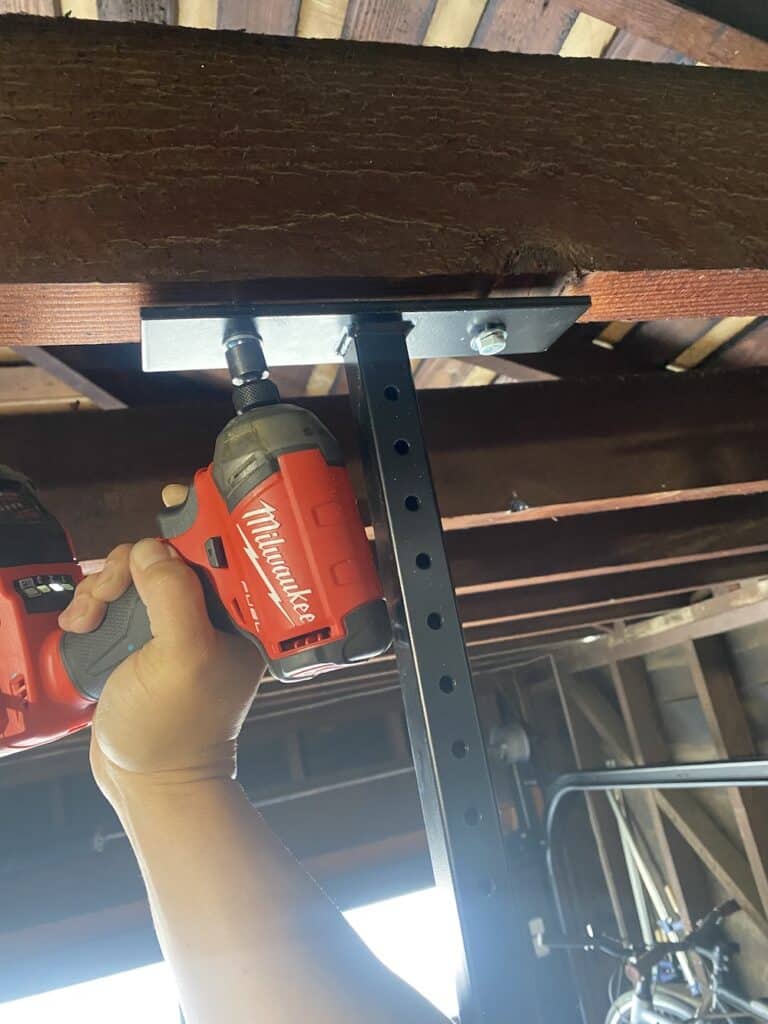 Install the Lagbolts
The rack came with four lagbolts (two for each side). The reviews mentioned that they felt the hardware was flimsy, but I didn't think so. They aren't a high-grade stainless steel, but they are do feel durable enough to secure the rack and my boards.
I used a Milwaukee Surge M18 impact driver to secure the bolts, which felt strong after installation.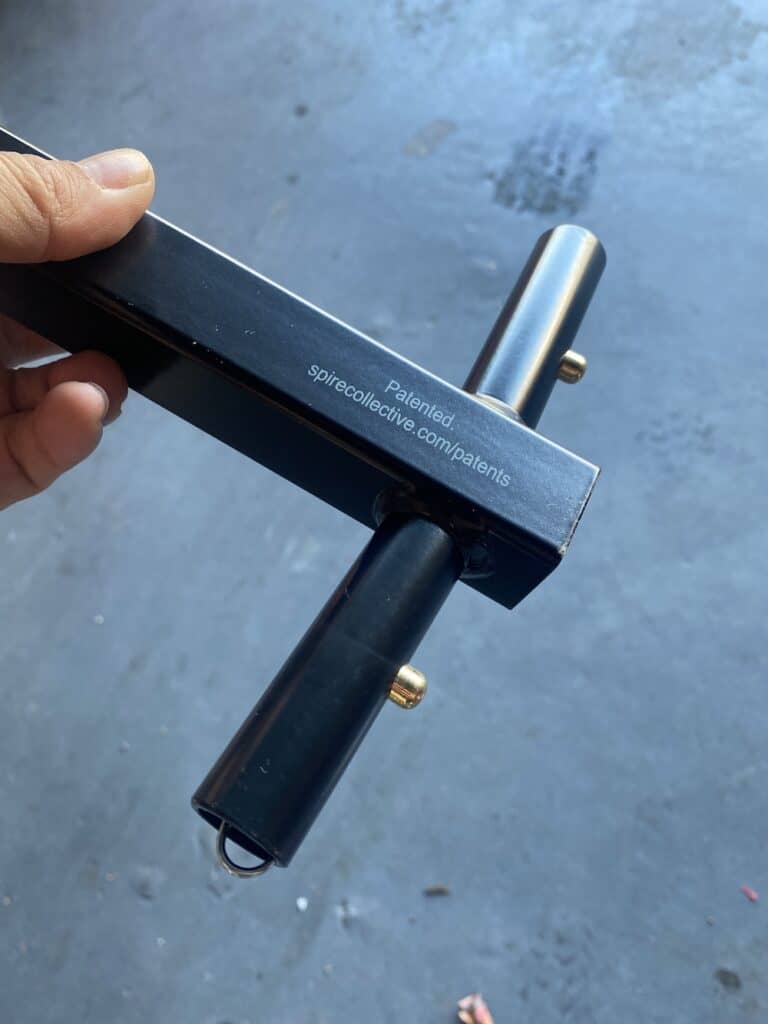 Attach the Support Arms
The rack support arms come in 25-inch or 30-inch length support arms. Even though I have large wide boards, I chose the 25-inch arms as they would make it easier to slide my board off. I'm glad I went with that choice as the boards are well supported with the 25-inch size.
To attach the support arms you simply slide them onto the extension and they are held in place by a popup button.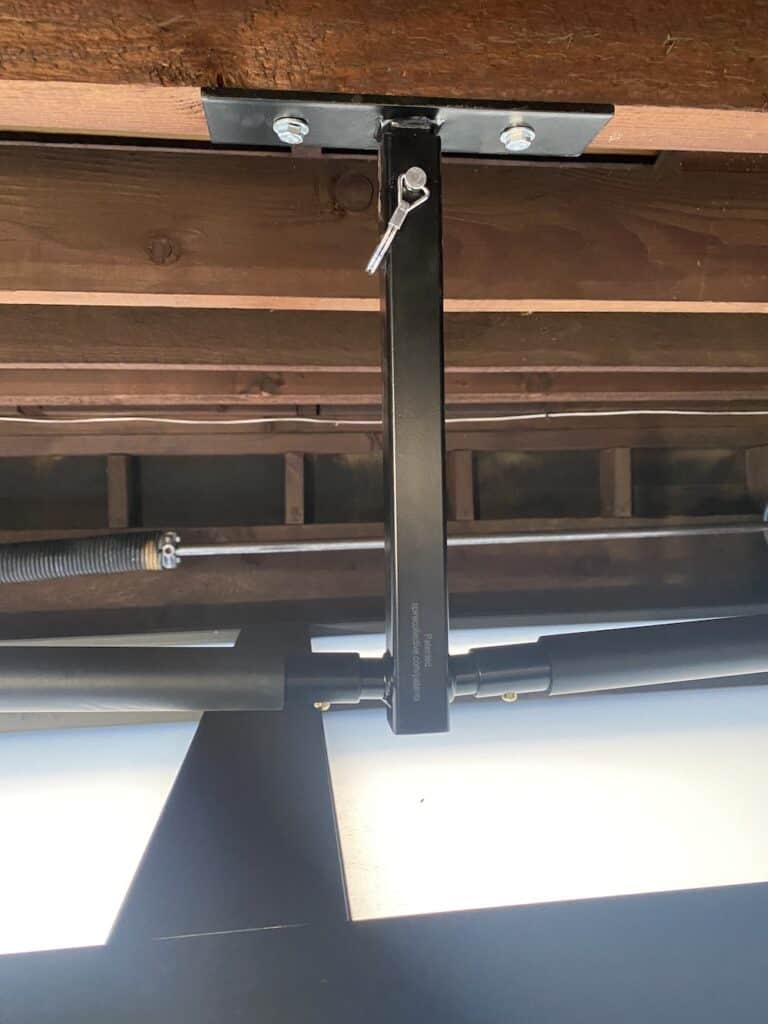 Adjust the Rack Height
The final step before loading up the rack with your surfboards is to determine how low you want the rack hanging from the ceiling. The minimum space from the ceiling is 10-inches and you can extend the rack down to 18-inches.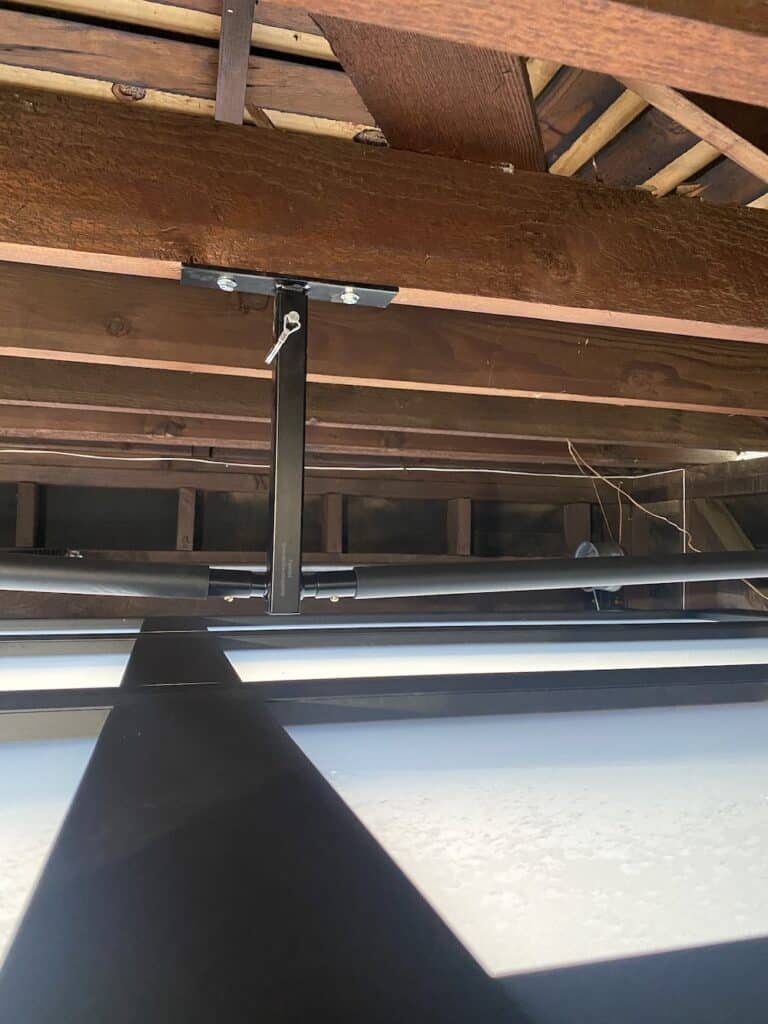 I needed to clear our garage door when it was up, so I had it almost all the way up at 11-inches. On the other side I set it at 14-inches as there is no need to clear a garage door and the slight downward slope will make it easier to load and unload the boards. It's such a gradual slope that there is no way that the boards would slide off.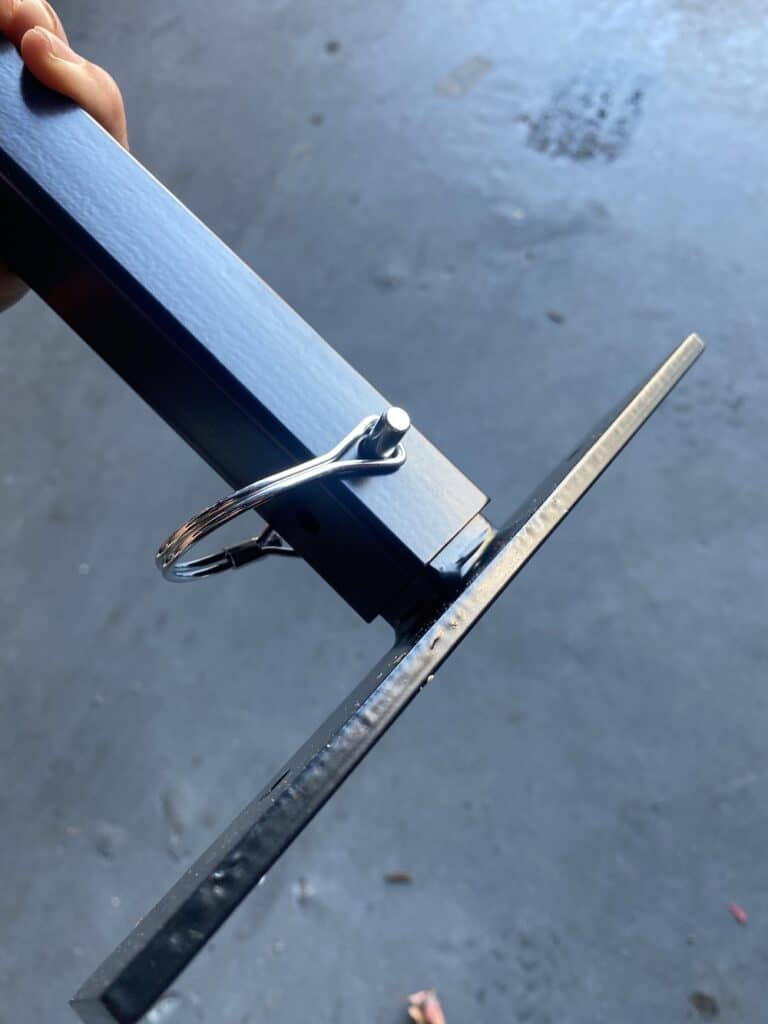 Load the Surfboards
The final step is to load up your rack with your SUP and surfboards. Going with the shorter arms made the load easier, but what really helped was lowering the front end two notches so that it was easier to slide the board onto the rack.
I'm very pleased with the construction and performance of this rack and I wish I would have installed it sooner. I'm considering adding another hanging surfboard rack as I can use it to store my standup paddles and even scrap lumber. The rack can hold up to 75 pounds per side, so that's a lot of weight you can get up and off the floor.
Hanging Surfboard Rack $79.99 Amazon Prime