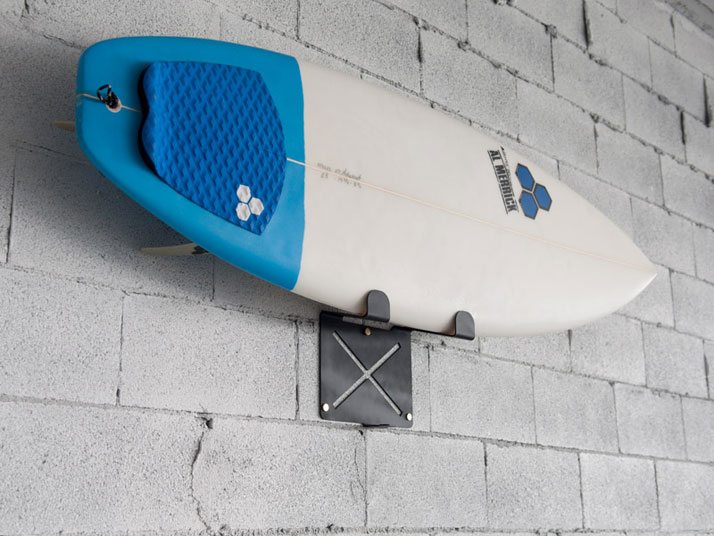 Surfboard racks tend to consist of various dowels or padded steel shelving that always look utilitarian. If you'd like to view your surfboard as a piece of art instead of the rack getting all of the attention, check out the El Gringo surfboard rack from Make.
Made of black steel or stainless steel and featuring cork pads to protect your board. There's even a small hook to hang your towel or leash so you can get it and go!
Stainless Steel version comes with a walnut "X" wood inlay, and both models include specialty mounting screws with Brass covers.
[nggallery id=21]