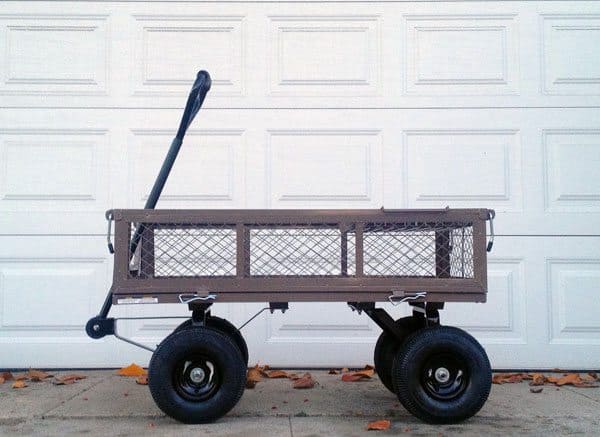 A few years ago we inherited an old wood wagon that looked better than it performed. It broke after using it to transport some sod and we've been looking for a capable utility cart that could handle whatever we threw at it. Enter the Garden and Farm Utility Cart from Ace Hardware.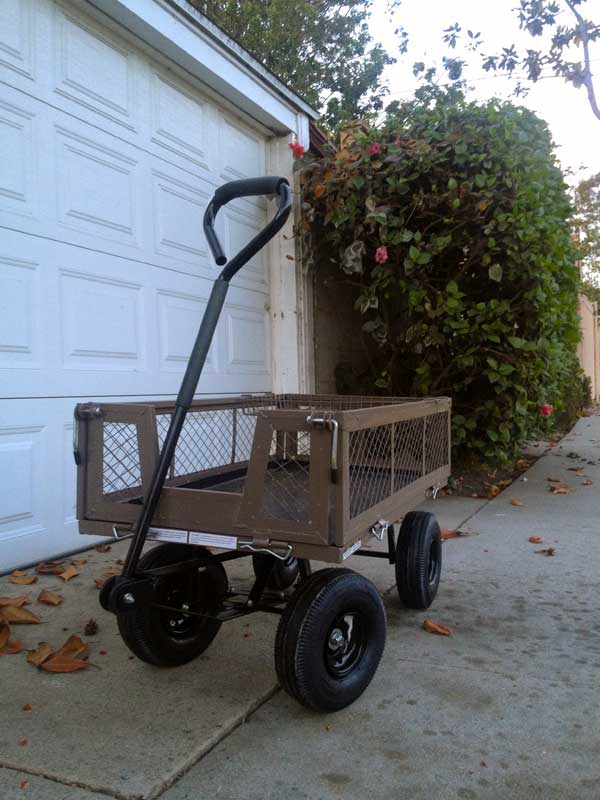 You can order the cart online but Ace Hardware provided this one for us to review. It arrived in a flat box so there is some assembly required. It only took a couple wrenches and about half an hour to get the wagon up and rolling.
Everything on this wagon is sturdy and we have no doubt it can handle the 750 lb. load that it's rated it. The entire cart is built of steel. From the steel wheels and axles to the metal cart and enclosure. There is nothing to break on this cart and the oversized pneumatic tires provide an extremely stable base that makes pulling and turning a cinch.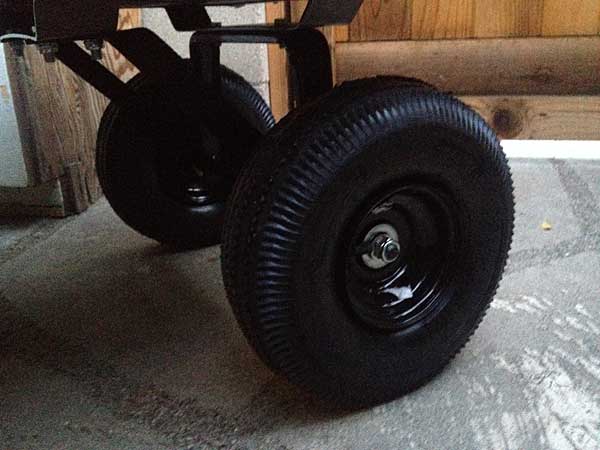 It also comes with a sliding steel tray that we found helpful when transporting pots and gardening. It can be easily removed when you need access to the entire cart for loading firewood or sandbags.
The sides all fold down if you need easier access to the cart or when carrying odd-sized objects and they can also be removed if necessary using the attached cotter pins.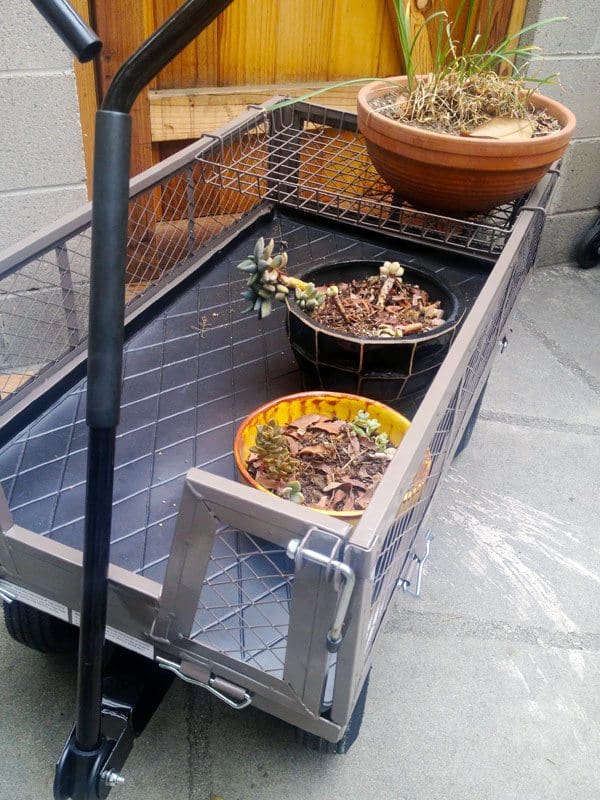 As a bonus feature our two-year old son loves riding in it and I'm afraid he's taken to it more than his Radio Flyer wagon, but I don't blame him. It's so much cooler!
You can check out this cart at your local Ace Hardware and you can also purchase it online on the Ace Hardware website.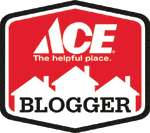 We're also happy to announced a new partnership with Ace Hardware. They've pulled together a group of their favorite bloggers including me and we'll be sharing some of our favorite products that you can find at Ace Hardware as well as some do-it-yourself projects that Ace Hardware can help you with.
Back to the cart.
Do you love it? Can't live with out it? Leave us a comment below sharing how you would use it and we'll have Ace Hardware send it to one lucky winner. Thanks Ace!
[box type="shadow"] Disclosure: Ace Hardware provided the garden cart to Charles & Hudson for review. They do not tell bloggers what to say about their products or how to say it. Ace Hardware's policies align with WOMMA Ethics Code, FTC guidelines and social media engagement recommendations.[/box]