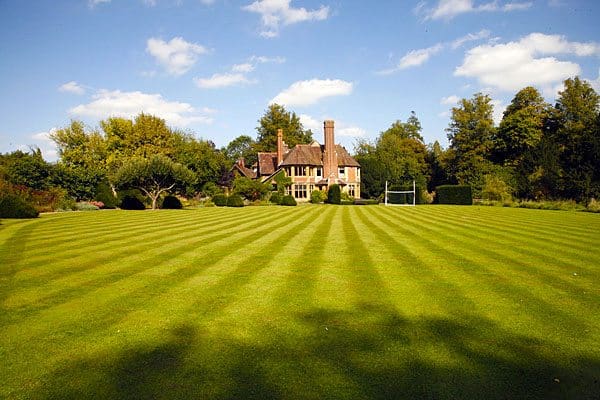 This article is sponsored by Pennington Seed.
Conserving water is an important part of responsible home ownership. From the kitchen to the bathroom to your yard, you should regulate your water usage to save money and the precious resource of potable water.
Due to the extreme heat and lack of precipitation in 2012—a year that ranked as the warmest on record—many people saw their yards suffer. Thirty-six states anticipate continued local, regional or statewide water shortages, even under non-drought conditions.
[box type="info"] Did you know: Americans spend on average 73 hours a year maintaining their lawns—watering being a main focus of time and energy.[/box]
Faced with these obstacles, novice do-it-yourselfers and landscape-aficionados alike are looking for landscapes that can be kept lush and beautiful, while being more resilient and easier to maintain.
Here are 10 easy tips to keep your landscape healthy and reduce water consumption from Russ Nicholson who is the Senior Agronomist for Pennington Seed and a Certified Professional Agronomist (CPAg). He has more than 35 years of expertise in turfgrass research and management so you know he knows what he's talking about.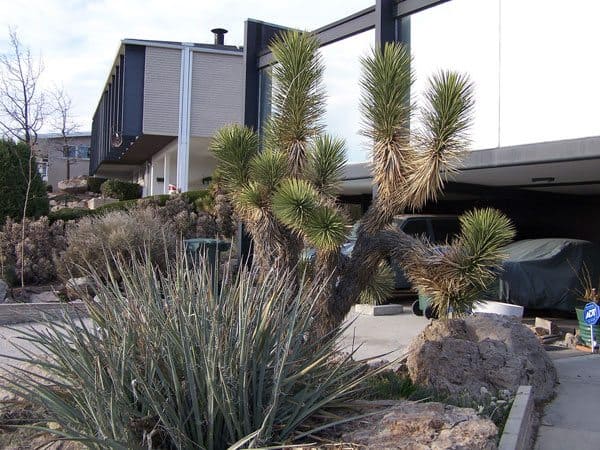 1. Drought-condition plants: Plants can be conditioned for dry weather starting at the beginning of the spring season by irrigating less frequently but longer. More watering is needed earlier in the development process during germination and establishment. As part of ongoing maintenance, decrease the frequency of watering and increase the amount of water penetration to encourage deeper rooting. Deeper roots will be more drought-tolerant.
2. Install water-saving systems: Consider using a drip irrigation system around trees and shrubs in your landscape to improve water efficiency. Drip irrigation systems apply water only when needed, minimizing water loss due to evaporation and preventing moisture from reaching spaces between plants—limiting the chance of weed growth in those areas. In addition, rain barrels can be used to harvest rainwater for later use in landscapes as irrigation.
3. Select water-efficient plants: By utilizing grass seed that requires less water, lawns are more resilient during periods of drought and easier to maintain (e.g. reduced time, energy and resources). Consider a pure bred, drought-tolerant seed, like Pennington Smart Seed, which stays green for up to three weeks without water and requires 30 percent less water year after year versus ordinary seed. The varieties in every bag were developed to help you establish a fuller, healthier and greener lawn, while efficiently using natural resources.
4. Don't be overly reactive: Lawns tend to be overwatered, often with entire lawns being watered to avoid a few dry spots. Overwatering can cause numerous problems, including: shallow root systems; increased disease, weed or insect infestations; reduced drought tolerance; and increased thatch and excessive growth. A lawn does not need water until the color falls by 50 percent, at which time only one inch of water should be added.
5. Adjust sprinklers: Make sure sprinklers are watering the lawn and defined landscape areas not the driveway or street. If water is seen running into the street or sidewalk, this may mean that sprinklers are not properly aligned, too much water is being applied or the soil has reached a point of saturation.
6. Water in the morning: Water at night or in the morning – from 4 a.m. to 10 p.m. – to reduce the chance of water being lost to evaporation in the mid-day heat. This timing allows grass to retain moisture but still dry in enough time to prevent diseases that are more likely to develop in a wet lawn.
7. Plan around wind: Limit evaporation and water being blown outside landscape areas by watering on windless days.
8. Retain moisture with mulch: Spread mulch when seeding new areas to add a protective layer over soil. The mulch will help your soil retain moisture during the critical seed germination and establishment stages. The clippings from mulching mowers also serve the same purpose—preserving soil moisture and nutrients for growing grass.
9. Broom clean: Instead of using a hose to clear debris from walkways and driveways, use a broom to tackle those types of projects and save water in the process.
10. Fertilize thoughtfully: Fertilization supplies plants with essential nutrients for strength, uniform growth and a healthy, fibrous root system. A vibrant and healthy plant makes the best use of available water, meaning less water is needed over time. There also is less chance of the plant being "burned" or dried out to a point beyond recovery. Fertilizers, however, should not be applied during periods of drought.
When considering the type of seed you choose here are some more helpful tips to conserve water.
* Pennington Smart Seed remains green for up to three weeks without water and requires up to 30 percent less water year after year versus ordinary seed.
* By utilizing a high-quality seed that requires less water and contains no filler, lawns are more resilient and easier to maintain.
* As a pure bred, drought-resistant seed, Pennington Smart Seed also helps establish fuller, healthier and greener lawns, while efficiently using natural resources.
[box type="shadow"] Disclosure: This article is sponsored by Pennington Seed. They do not tell bloggers what to say about their products or how to say it. Pennington Seed's policies align with WOMMA Ethics Code, FTC guidelines and social media engagement recommendations.[/box]