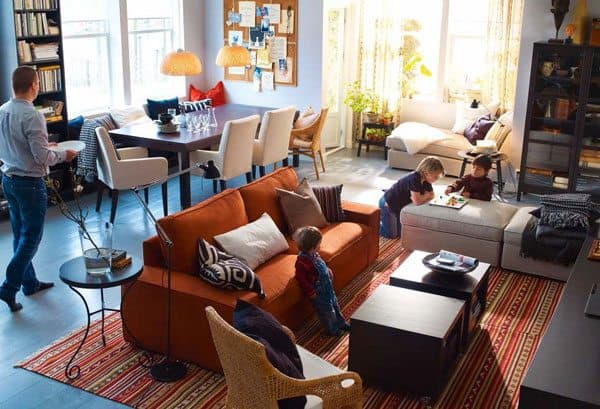 You can have the most beautiful home on the block, but if it's cold and drafty in the winter or hot and sticky in the summer, you'll end up hating the place.
Nothing is better than always coming home to a house that is truly comfortable and making a house feel like that is a job anyone can do.
Being comfortable in your home is something that you don't really notice until there's a problem. Maintaining a certain level of temperature and humidity requires a home that has proper insulation, a well-maintained HVAC system and quality weatherstripping.
Assuming your house is properly insulated, here's a quick checklist to maintain your HVAC and temperature control systems that will keep it humming along and problem free throughout the year.
Cleaning Filters
Heating and air-conditioning systems rely on a filter to strain dust and lint out of the airstream. Replacing and/or cleaning the filters is easy, but the hard part is remember to do so. Use your Google Calendar or any other calendar that allows you to set a recurring event and set an event to check your filter every 90 days.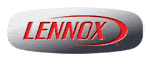 Choosing and Maintaining a Forced Air Heating System
All forced-air heaters including oil, propane or natural gas, require regular maintenance to ensure the heat exchanger and flue are in good working condition. If you've got new construction or are replacing a heating system, go with a top brand like Lennox which should be professionally installed. It doesn't make sense to cut corners with a cheaper unit that will cost you more money down the road. Look for units that are ENERGY STAR rated and you could also be due a government rebate as well as savings on your utility bill.
Maintaining Hydronic Heating Systems
Hydronic heating systems use heated water instead of air and pump it through a piping system to radiators located in rooms throughout the house. These systems require regular maintenance and older systems will last a long time if cared for but even after a cleaning they are typically only running at 50-65% efficiency compared to newer boilers which operate at 85% efficiency. If you're hydronic heating system is pre-1970 then you'll also need to regular check the expansion tank to make sure it's at the proper level.
Servicing Air-Conditioning
Central AC is made up of an air handler inside and a condenser outside. The filter on the air handler should be changed once a year to keep it from clogging and the outdoor condensers should be free of leaves and branches which can block vents. Here are 5 tips to keep your air-conditioning unit running strong.
Here's a great video with tips for preparing your home for a visit from an HVAC contractor.

Maintaining Chimneys
We all love a toasty fireplace, but chimney maintenance should not be ignored. Creosote buildup is a fire hazard, especially with wood burning fireplaces, so schedule a chimney sweep at least once a year or more to keep your chimney clean. Before starting a fire for the winter make sure and look up through the chimney to see if a nest or branches stuck inside. Keep the damper closed whenever the fire is off to prevent loss of heat in the room.
Ceiling Fans
Fans can be used to great effect to maintain a comfortable home and are virtually maintenance free. Dust them often and oil them when needed and your fan should last a long time.
Temperature Controls
It makes sense to invest in a high-quality thermostat and temperature control unit. These can be programmed to maintain different temperatures throughout the day and night to achieve maximum comfort level and savings. We recently featured the Lennox iComfort which is wi-fi enabled and allows you to check and maintain your home's temperature from anywhere. If wi-fi isn't for you there are plenty of other thermostat control options from Lennox that will fit a variety of budgets but all offer great performance.
Do you have any tips to share that help you keep your home cozy?
This is a sponsored conversation written by me on behalf of Lennox. The opinions and text are all mine.