I'm obsessed with tires. I know it's strange, but there is nothing better than finding the perfect tire that suits your vehicle and style of driving. Which is why I was stoked with the opportunity to check out the new Goodyear® Wrangler UltraTerrain AT™ available exclusively at Discount Tire and America's Tire.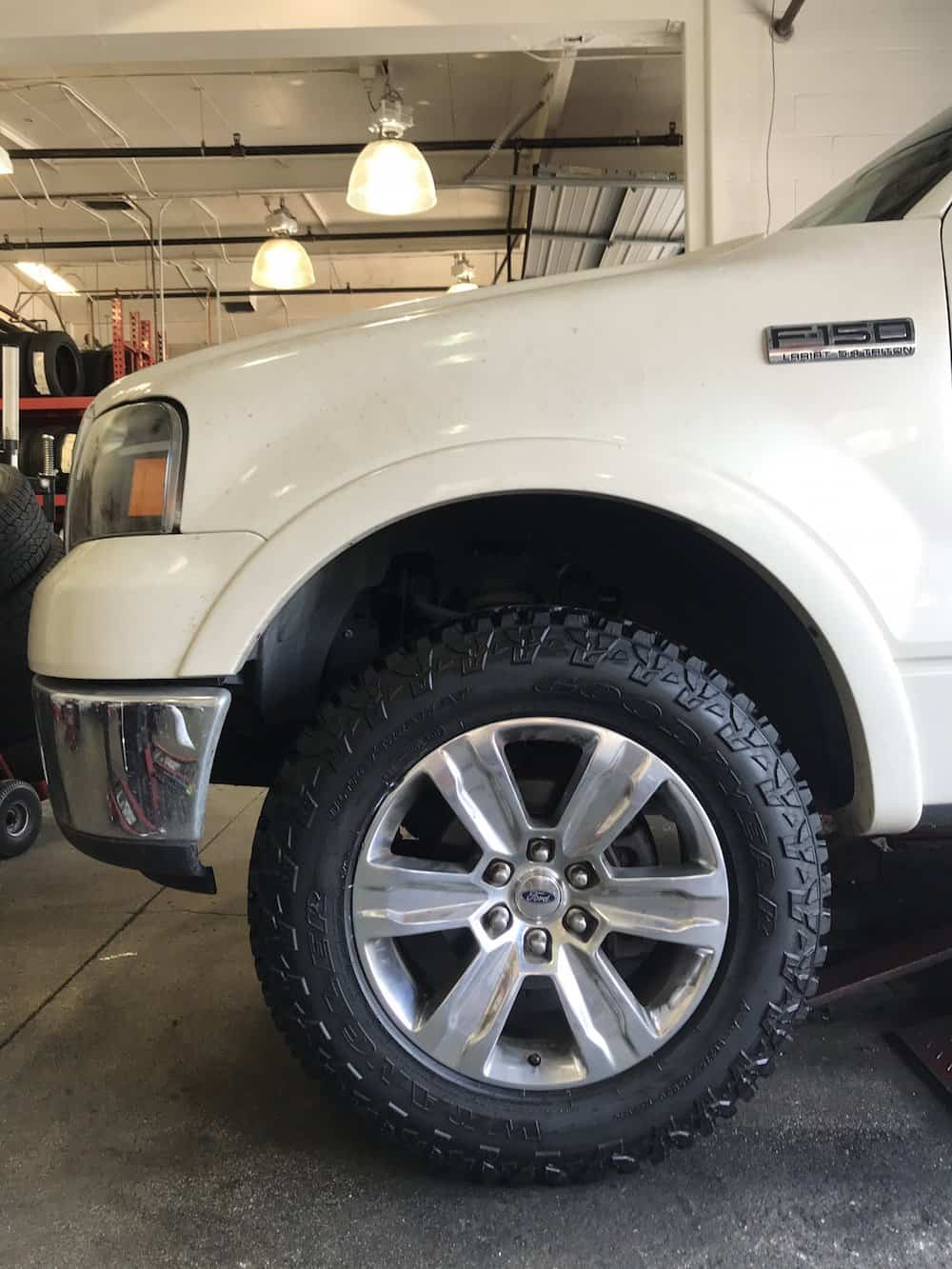 New Tires for F-150 Daily Driver
I have a 2008 Ford F150, that serves as my do-it-all truck. It's a daily driver, family-hauler, surf mobile, and ranch work truck. It's served me well, but the tires have needed an upgrade for a couple of years.

The truck is a two-wheel-drive Supercrew that has always performed well on the freeways of Los Angeles. Four years ago, I switched out the factory 18-inch chrome wheels with 20-inch aluminum takeoffs from a new 2016 F150. These new rims came with low profile tires that were well suited for on-road driving, but a rough ride on the smoothest of fire roads.

I travel out to our family ranch every few months and although 95% of the drive is on the pavement, there is that 5% dirt road that was always sketchy with my old tires. There just wasn't enough sidewall to cushion the ride and the shallow street tread was always one sharp rock away from a blowout.
My truck tire needs are basic but fairly common
90% of my driving is on the pavement and freeways, so I need a surefooted tire that rolls quietly at all speeds.
5% of my driving is on graded dirt roads where I occasionally encounter large rocks, washed out sections, and the rare mud and rain.
Our family makes 2-3 ski trips per year and we sometimes encounter snow and ice. I'm extra cautious since the truck is only two-wheel drive, so I need a tire that will perform in those situations.
Once a month I haul heavy building materials that can include lumber, slate, and bricks. An "E" rated tire will ensure that I don't worry about the weight.
I need a taller tire to gain some sidewall for ride comfort and a bit more ground clearance.

I don't think I'm asking for much, but you'd be surprised that with all of the tire options available, it's tough to find one that not only meets all of those basic requirements but is a high performer across the board.

Before signing on to check out the Goodyear Wrangler® UltraTerrain AT™, I wanted to make sure they would fit my needs.

Tire Design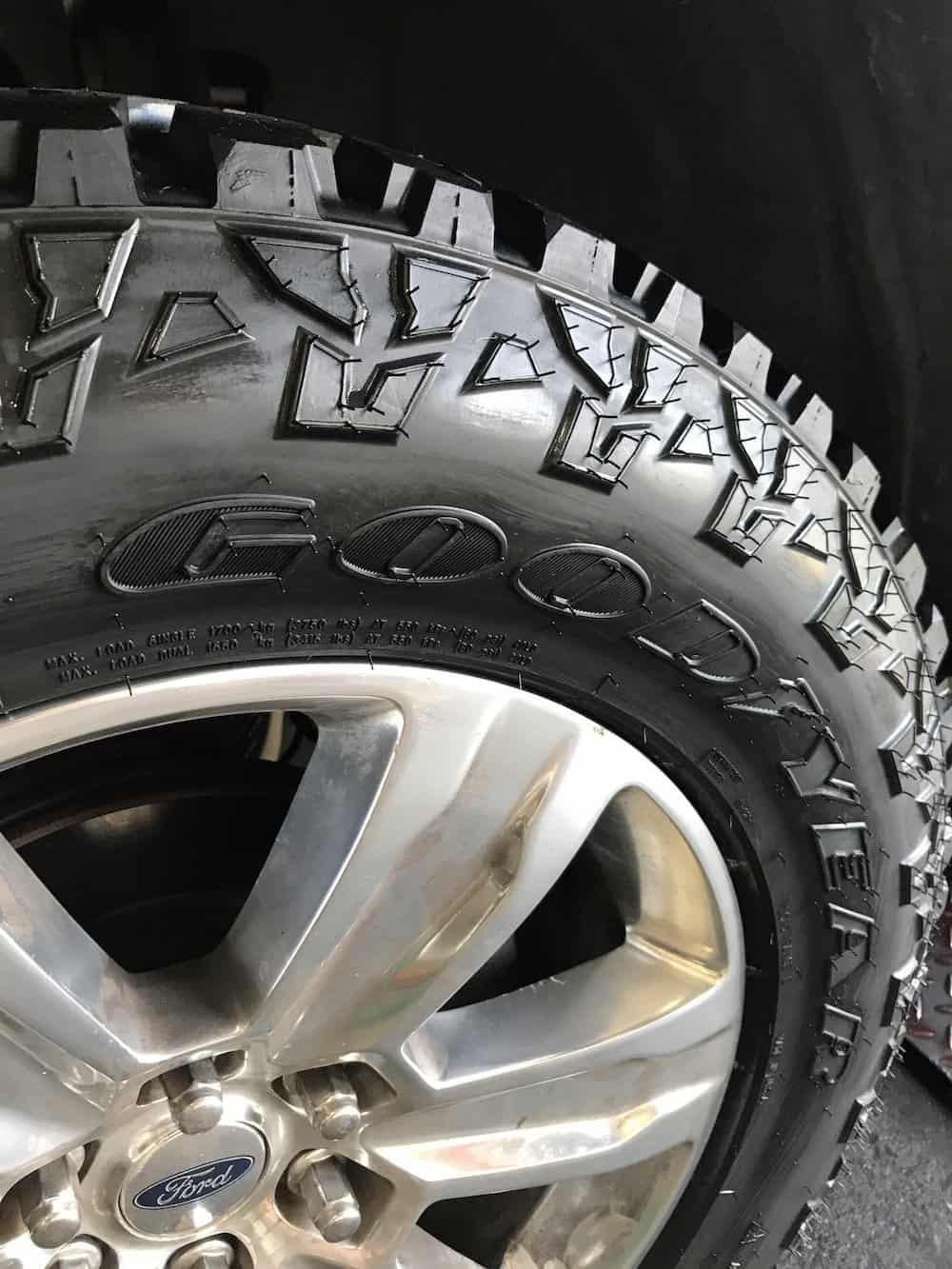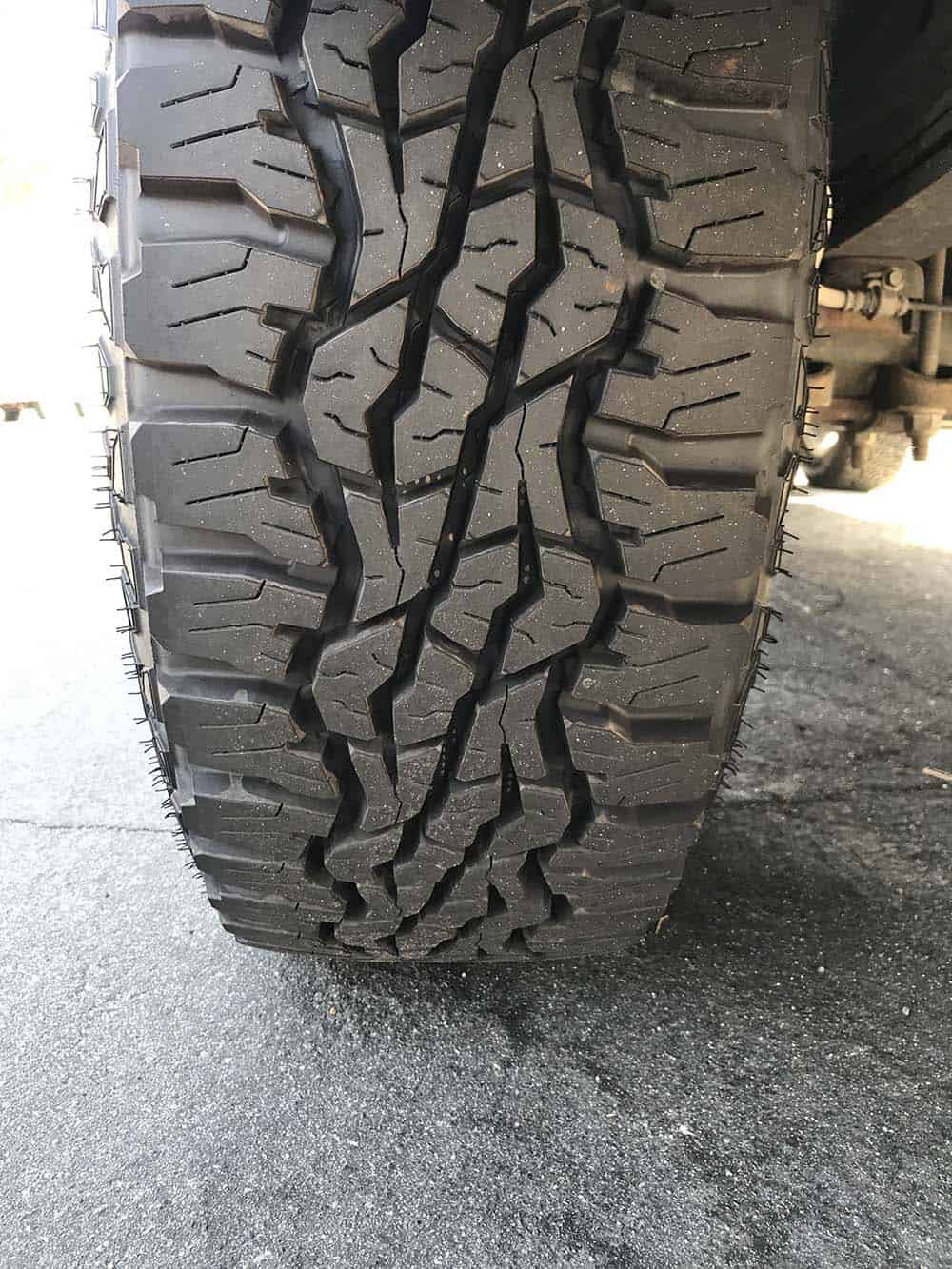 The look of a tire is honestly near the bottom of what I'm seeking in a tire, but the tread design in the Goodyears was sharp. The tire had more of a mud-terrain look with the wide-open shoulder blocks and sidewall treads.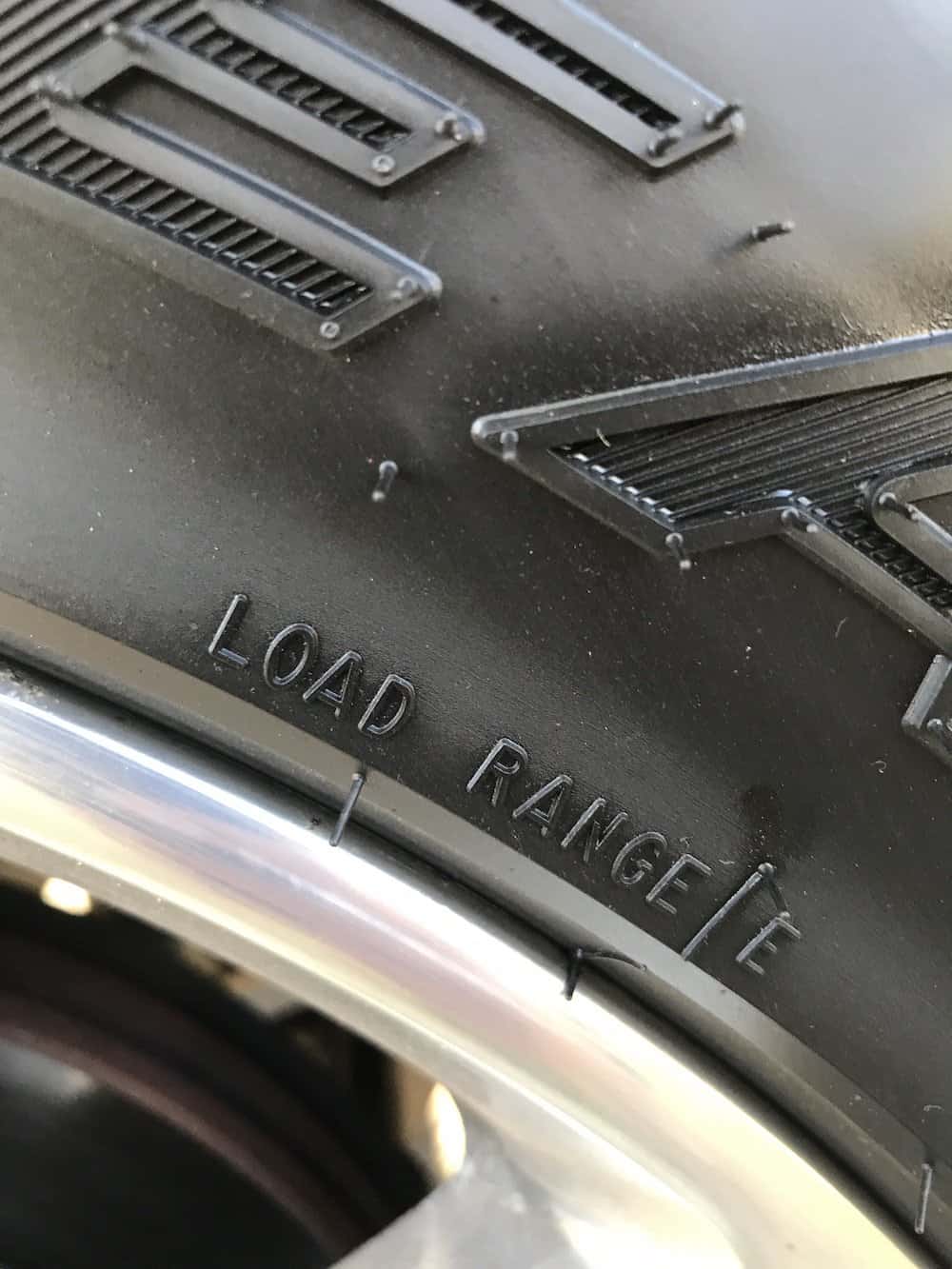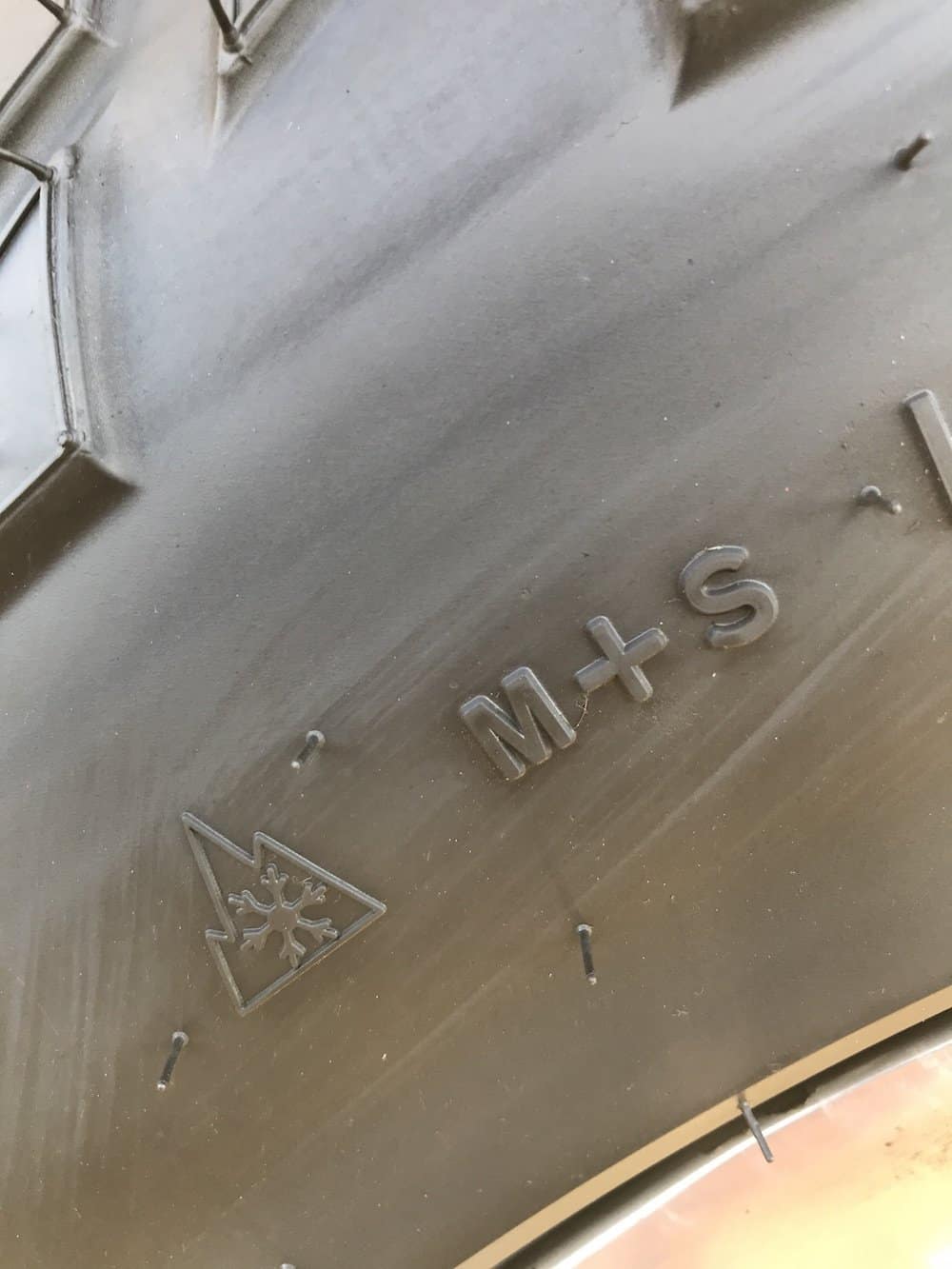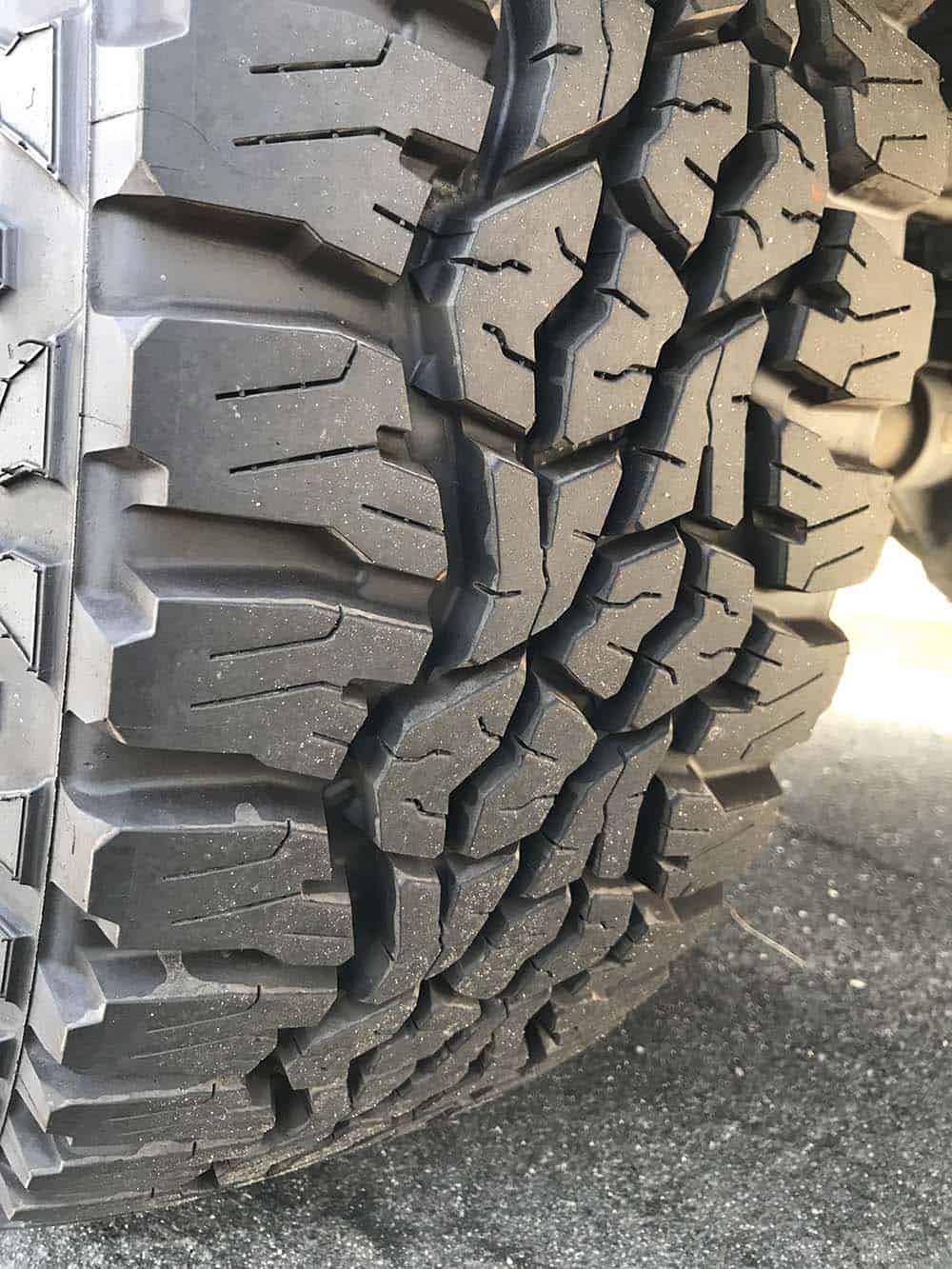 The 10-ply "E" rating and 3-Peak Mountain Snowflake Certification, prove that this tire can handle the heaviest of loads in the worst winter conditions. And that translates to peace of mind no matter what I'm hauling or where I'm going.
Installation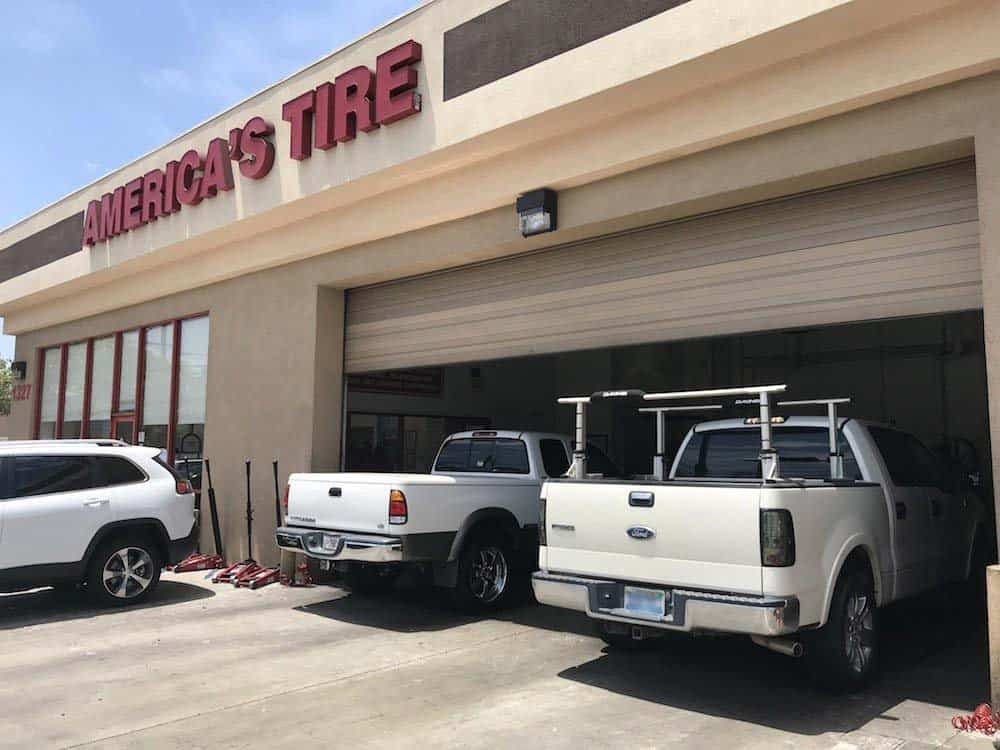 The Goodyear Wrangler® UltraTerrain AT™ tires are exclusively available at Discount Tire and America's Tire. My closest tire shop is an America's Tire in Glendale, CA, so I headed that way for installation.

I was greeted by a friendly and familiar face that I instantly recognized as Lamar who had previously installed tires for me at their North Hollywood location.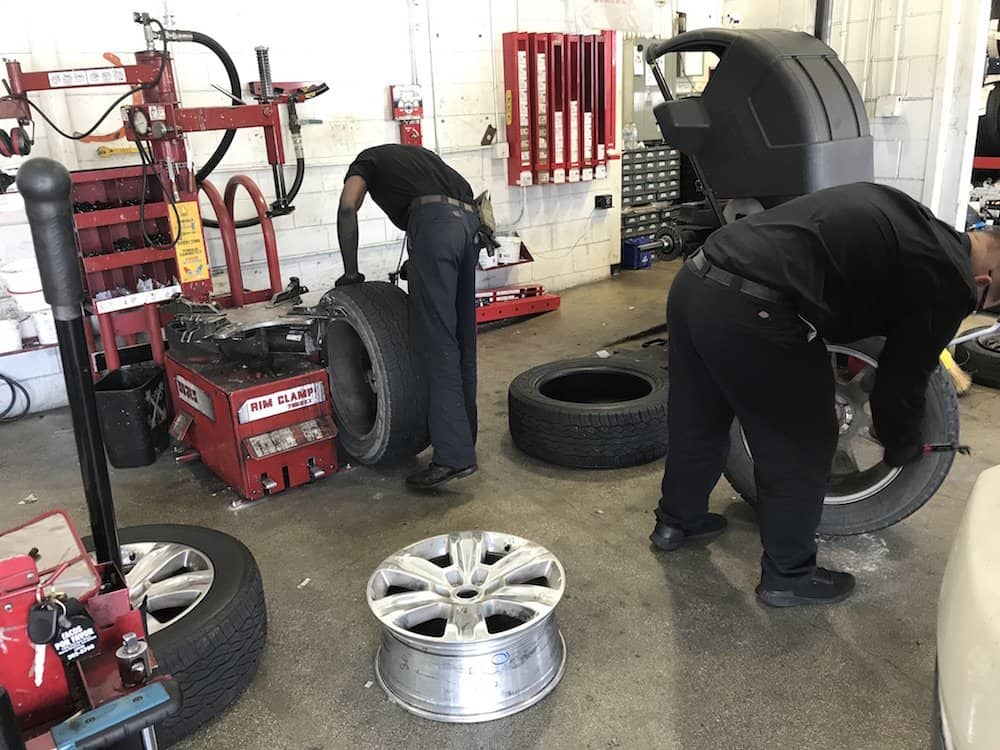 Because I had an appointment I went to the front of the line. Enrique and his crew of tire technicians had my new tires installed and balanced within 30 minutes. They took the time to test and make sure there was no rubbing on the front tires on full lockout since I was going with a larger sized tire.

They finished the job by washing my new tires and wheels, before sending me on my way.

Quiet Performance

The new tires instantly gave my F150 a much more aggressive look without having a lift. The LT275/65R20 sized tires filled in the wheel wells nicely, and my Bilstein leveling kit ensured that I had no issues with rubbing.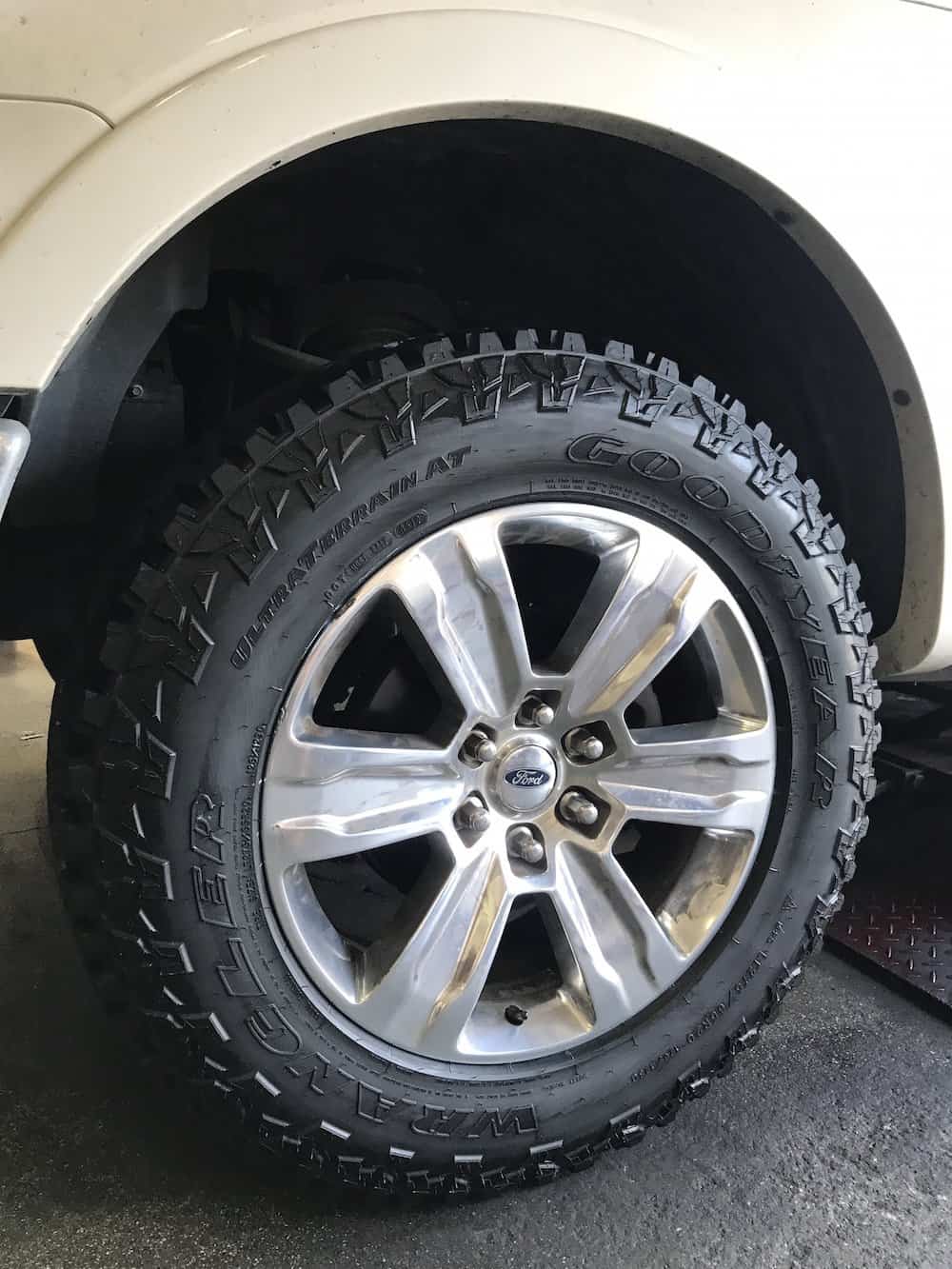 The aggressive look of this tire had me worried about street "howl", but I was shocked to hear nothing. The Goodyear Wrangler® UltraTerrain AT™ tires are as quiet as my previous low-profile street tires. I'm not sure how Goodyear achieved this, but they describe it as an on-road tire wrapped in an all-terrain package, which it certainly is.

A computer-modeled tread design that optimizes rubber voids is the real magic behind the silent ride, and we're all for it!
On-Road Performance
I spent 20 minutes on the freeway driving home from America's Tire, and the tires felt great. There was no wandering or wobble, and the tires seemed to be at home on in chaotic LA traffic.

The ride went great, even after I hit my first pothole. Potholes are normally a jaw-rattling experience in my street tires, but the Goodyears just soaked it up.

Off-Road Traction

I honestly could not wait to get these tires in the dirt. They are begging for me to drive the Mojave Road, but that adventure will have to wait. Instead, I took a quick trip up to the Hungry Valley off-road area.

I didn't get too gnarly, but the tires stuck to whatever I pointed it at. From slowly traversing medium-sized rocks, to hitting some speed on the dirt and sand roads around the park. These tires are Constructed with Durability, so I know I'll always make it there and back.

The next logical step to testing their off-road worthiness would be to air them down a bit, but I didn't have the time, nor the 4×4 to do that. I'm sure with their load rating you could get a ton of traction at a bit lower psi.
Check out this "virtual reality" road which was created so you could experience the tire across 3 different terrains and to learn more about its attributes and features (click and drag the video left and right)
Goodyear Wrangler UltraTerrain AT

I'm picky when it comes to tires the Goodyear Wrangler® UltraTerrain AT™ fit all of my needs. I'm afraid I'll get spoiled with a tire that can do all the jobs this one can.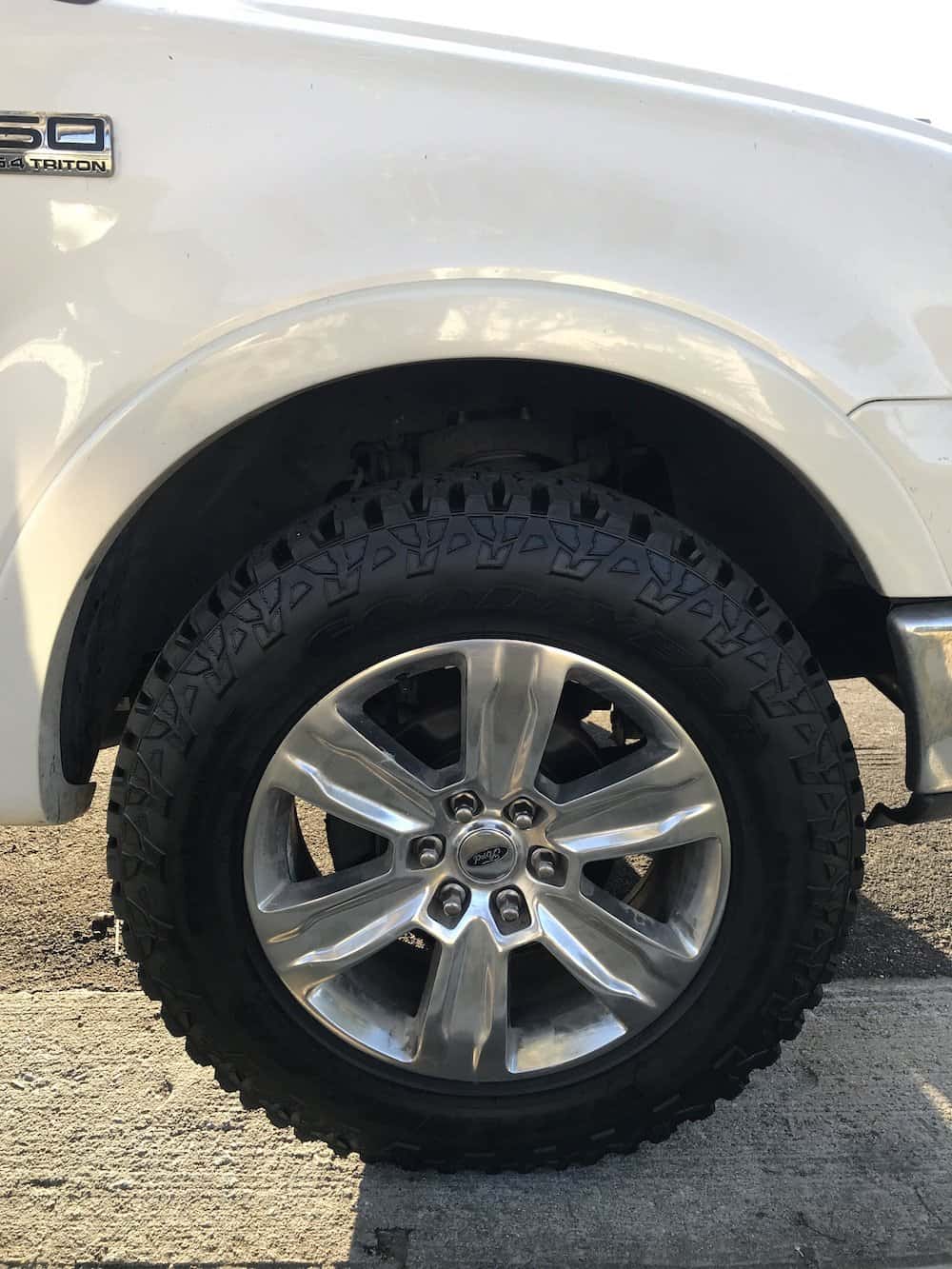 This is a sponsored post written by me on behalf of Discount Tire and Goodyear. All opinions are 100% mine.