Lexus just unveiled the all-new Lexus TX and the highly-anticipate 2024 Lexus GX update. The TX is fantastic, but like many other off-road enthusiasts, I was most excited about seeing the new GX, and I wasn't disappointed.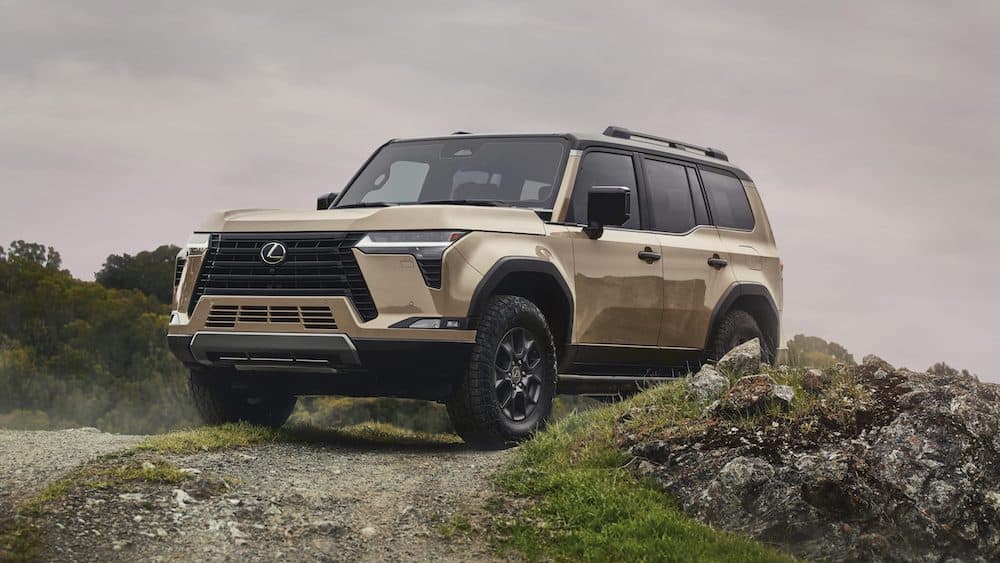 The GX has been a staple of the overlanding community for years with a ton of aftermarket equipment, but it always seemed like you were trying to undo some of the on-road design choices that just didn't fit the needs of off-roaders. With the new GX, Lexus seems to have listened to these concerns and designed a purpose-built vehicle that will excel on or off-road.
The 2024 Lexus GX is equipped with a formidable 3.4L twin-turbo V6 engine. With an impressive 349 horsepower and 479 lb.-ft. of torque at your disposal, conquering challenging terrains has never been easier.
Get ready to confidently navigate steep inclines and treacherous trails, as the GX proves its mettle in the world of off-roading.
Built for Adventure: GX Overtrail Unmatched Off-Road Prowess
When it comes to off-roading, the 2024 GX sets the bar high. With its standard 33-inch All-Terrain tires and 18-inch wheels, this SUV delivers exceptional traction and stability on any terrain. From rocky trails to muddy paths, the GX's off-road prowess will leave you in awe.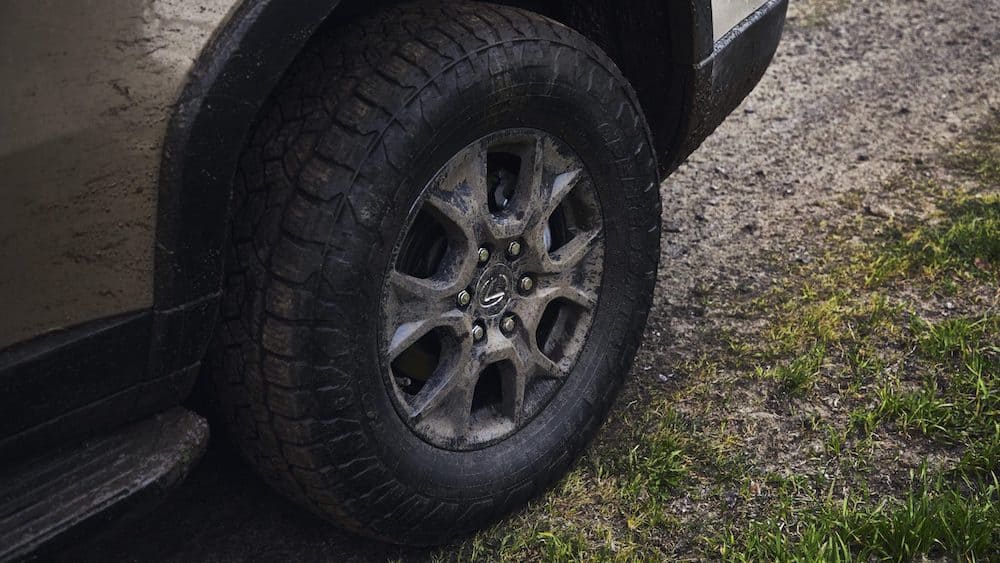 Its ground clearance, approach and departure angles, and upgraded suspension make it a force to be reckoned with, allowing you to conquer the toughest off-road trails while enjoying a smooth and comfortable ride.
Safety Meets Adventure: Lexus Safety System+ 3.0
The 2024 GX comes standard with the Lexus Safety System+ 3.0, providing advanced safety features to protect you during off-road expeditions. From adaptive cruise control to lane departure alert, this comprehensive safety system ensures peace of mind while exploring the great outdoors.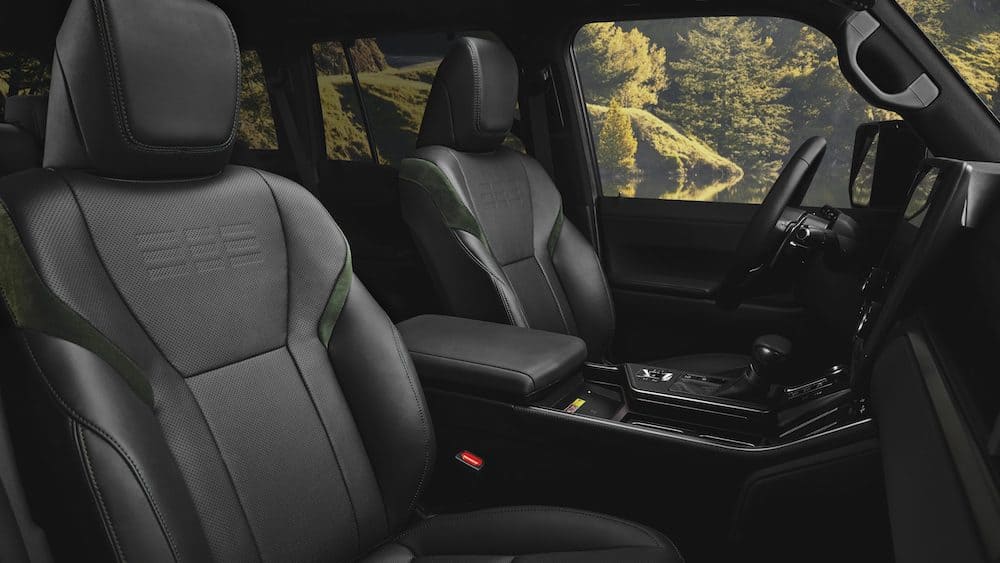 Luxurious Oasis: The Interior Haven
Step inside the 2024 GX and immerse yourself in a world of luxury. The spacious cabin offers seating for up to seven passengers, making it the perfect vehicle for sharing thrilling adventures with your fellow enthusiasts. With premium materials, refined finishes, and ergonomic design, the GX provides a first-class experience, even in the harshest off-road conditions.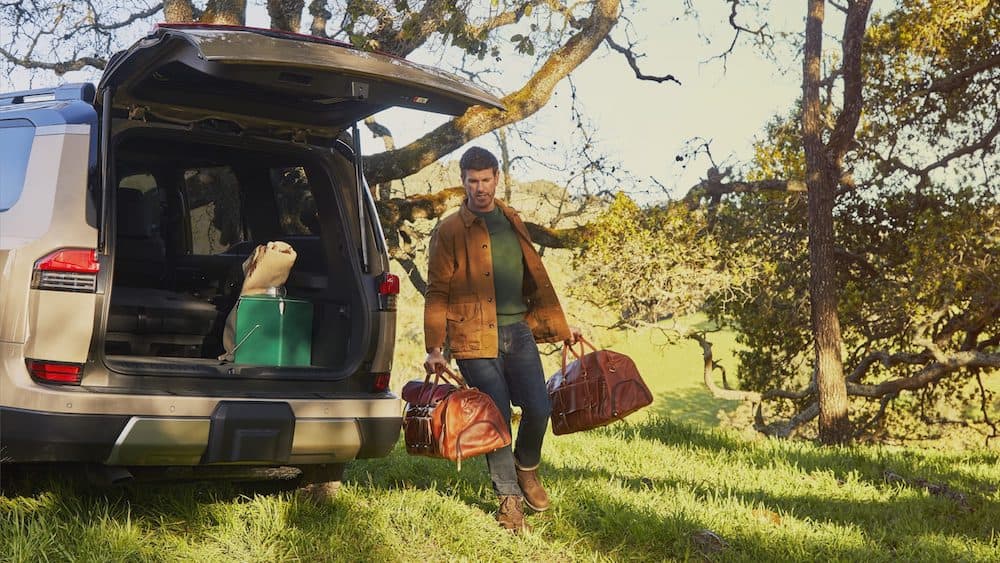 Intelligent Design: Thoughtful Features for Overlanding Enthusiasts
The interior of the 2024 GX is meticulously designed to cater to the needs of overlanding enthusiasts. Ample storage space, including a center console, door pockets, and multiple cupholders, ensures you have enough room for all your gear and essentials. Stay connected and powered up with the available wireless charger while the 10-speaker premium surround sound system enhances your off-road journey with exceptional audio quality.
Advanced Technology: Enhancing the Off-Road Experience
The 2024 GX is equipped with a range of advanced technologies to elevate your off-road experience. The 14-inch multimedia touchscreen display, featuring Lexus Interface, seamlessly integrates wireless Apple CarPlay and Android Auto compatibility, allowing you to stay connected and navigate with ease, even in remote locations.
The available Head-Up Display and digital 12.3 Multi-Information Display provide crucial information at a glance, keeping your focus on the road ahead.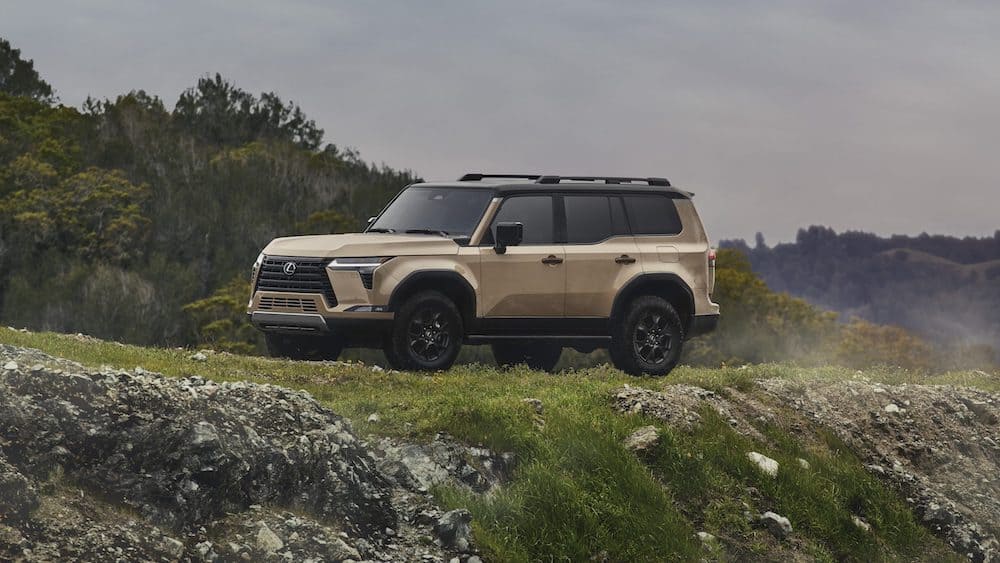 Embrace the Journey: The Ultimate Overlanding Platform
Combining unrivaled off-road capabilities with luxurious comfort, it is poised to become the most coveted overlanding platform on the market. Prepare to embark on thrilling adventures, explore remote landscapes, and indulge in the lap of luxury with the GX as your trusted companion.
It's time to redefine what it means to experience off-road luxury. The 2024 Lexus GX awaits your command.