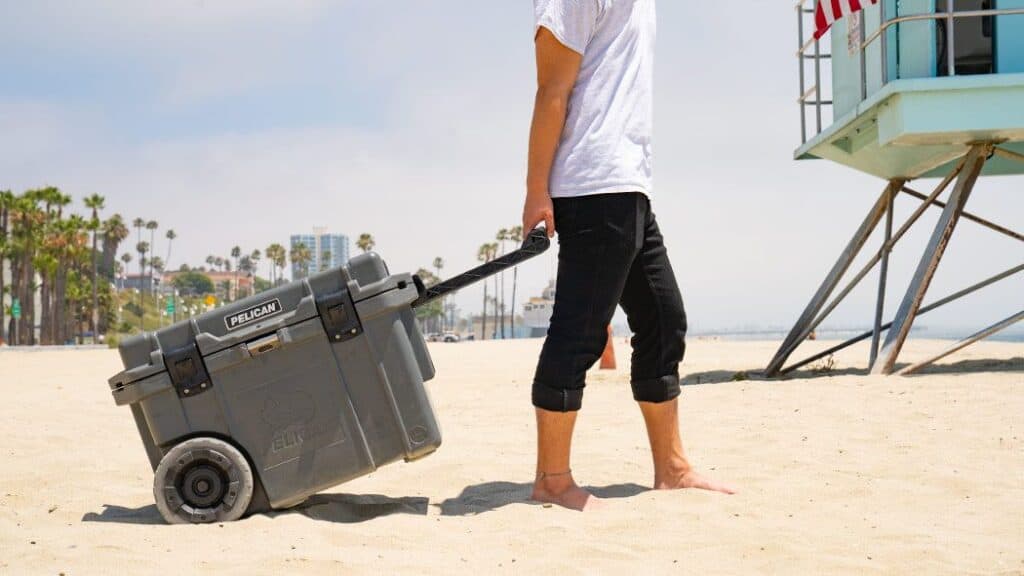 Pelican cases are legendary, and the pelican wheeled coolers have shown the same quality and performance since being introduced a few years ago. My favorite of the bunch is their 45QW Elite Wheeled Cooler.
I've previously used the Pelican 55QT Tailgater Wheeled Cooler. The performance was great, but the telescoping handle was awkward and felt weak with the cooler fully loaded. These are no longer issues with this new rolling cooler.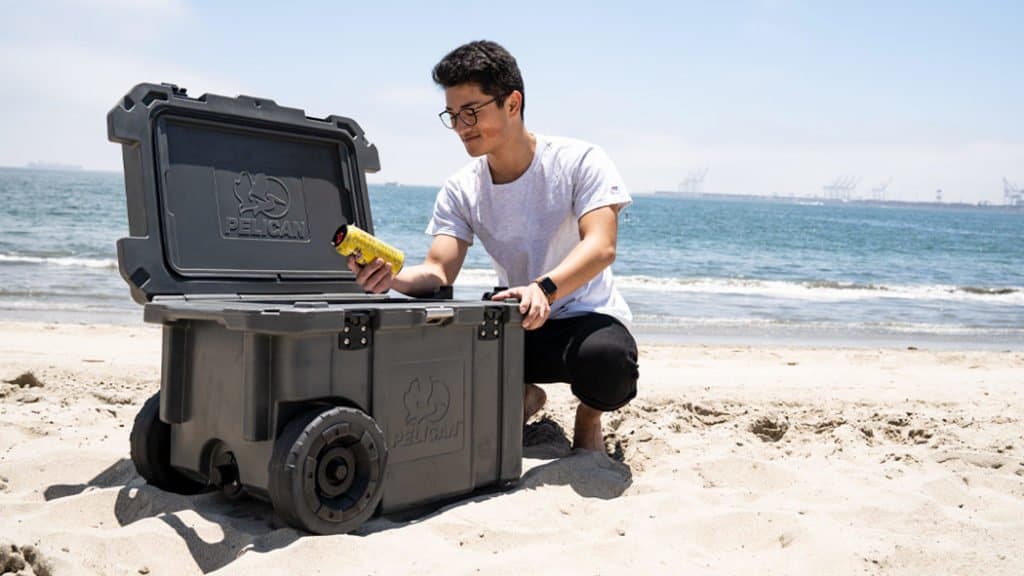 Wheel Positioning
The new 45QW moves the wheels from the rear of the cooler to the side, compared to the 55QT. This means you pull the cooler on its end, which makes it more narrow and easier to navigate between doors and around corners.
This same wheel positioning is found on the 80QT Wheeled Cooler.
The wheels themselves are heavy-duty large diameter and make rolling the cooler over asphalt, lawns, dirt, and sand a simple task.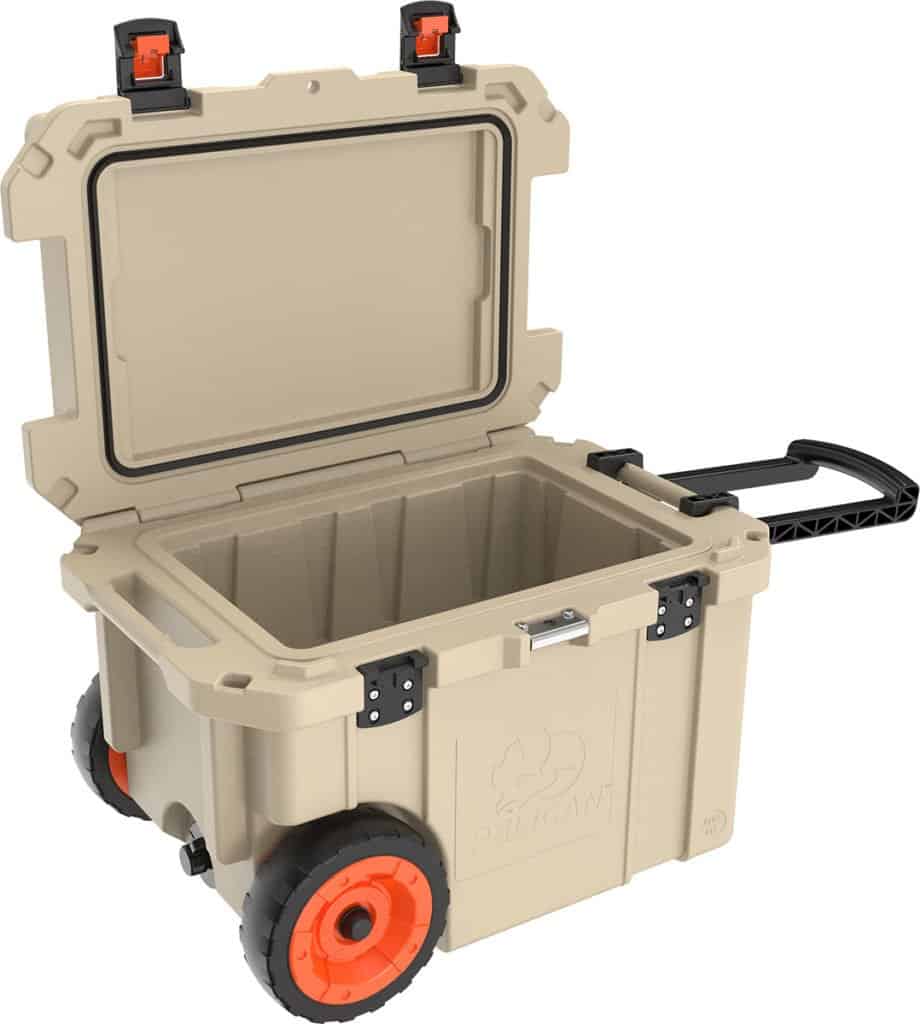 New Handle
The new handle is a sturdy single piece that swings-up when in use and down and out of the way when stationary. It's easy to grip and held in place with solid hardware.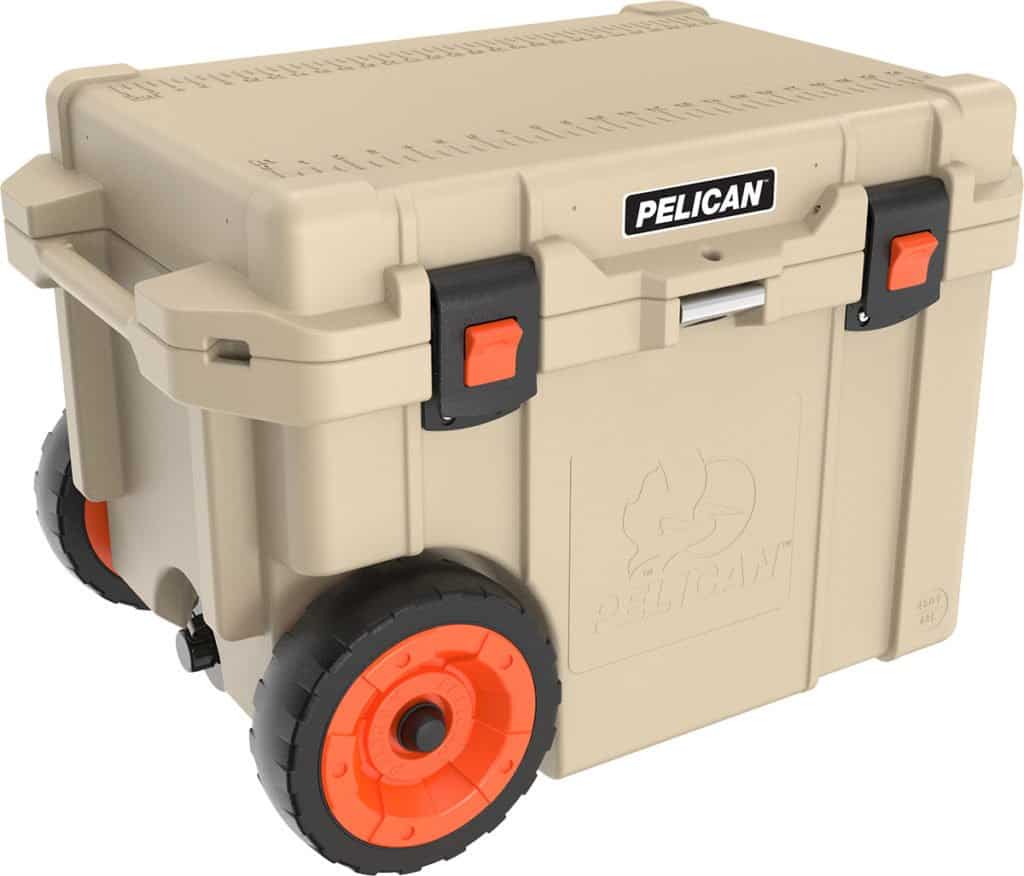 Features
This cooler is packed with more features that include a built-in bottle opener, fish scale on the lid, press-pull latches, tie-downs, threaded plug, and stainless steel hardware.
Pelican claims 10-day ice retention which is standard for this class. But it's all about how you pack a cooler to get the best performance out of your ice.
Bonus – It's made in the USA!