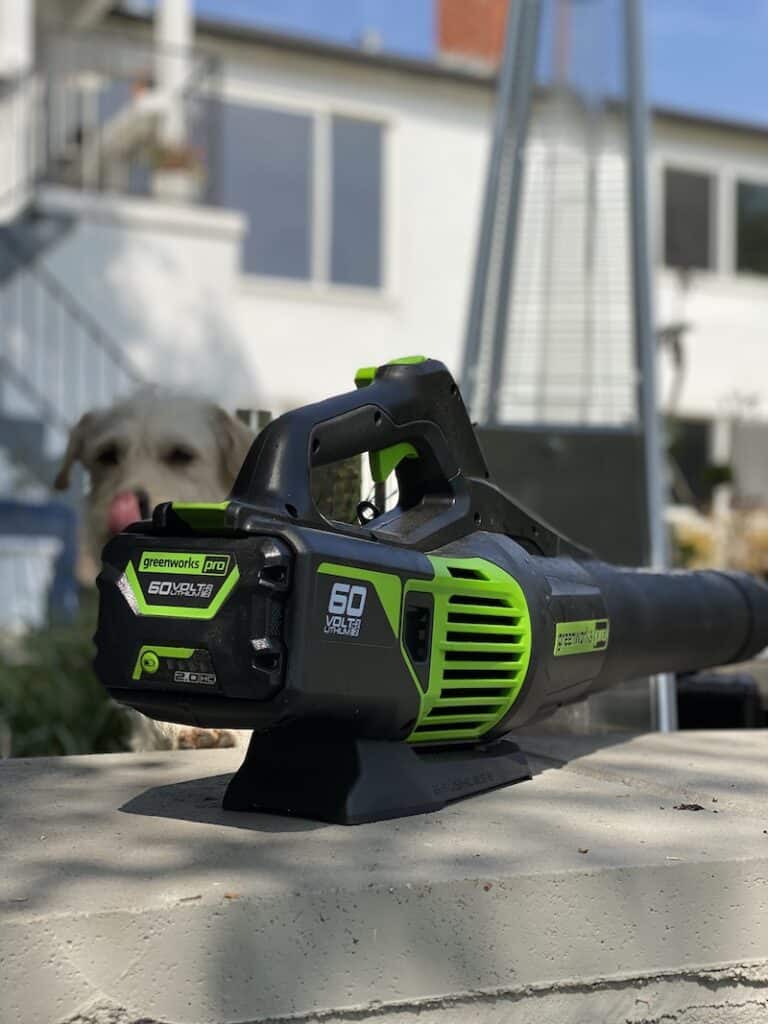 The all-new Greenworks Pro 60V Max blower features more power and performance, in the same lightweight package.
Like the pressure washer, a blower can be a really fun tool to use. There's nothing more satisfying than clearing piles of leaves and debris with just a few passes on a blower. But, you've got to find that sweet spot between moving enough air to clear an area without blowing debris all over your yard.
The new Greenworks Pro 60V blower has a few key features you'll love that make this tool ideal for homeowners with a need to clear small patios to large driveways.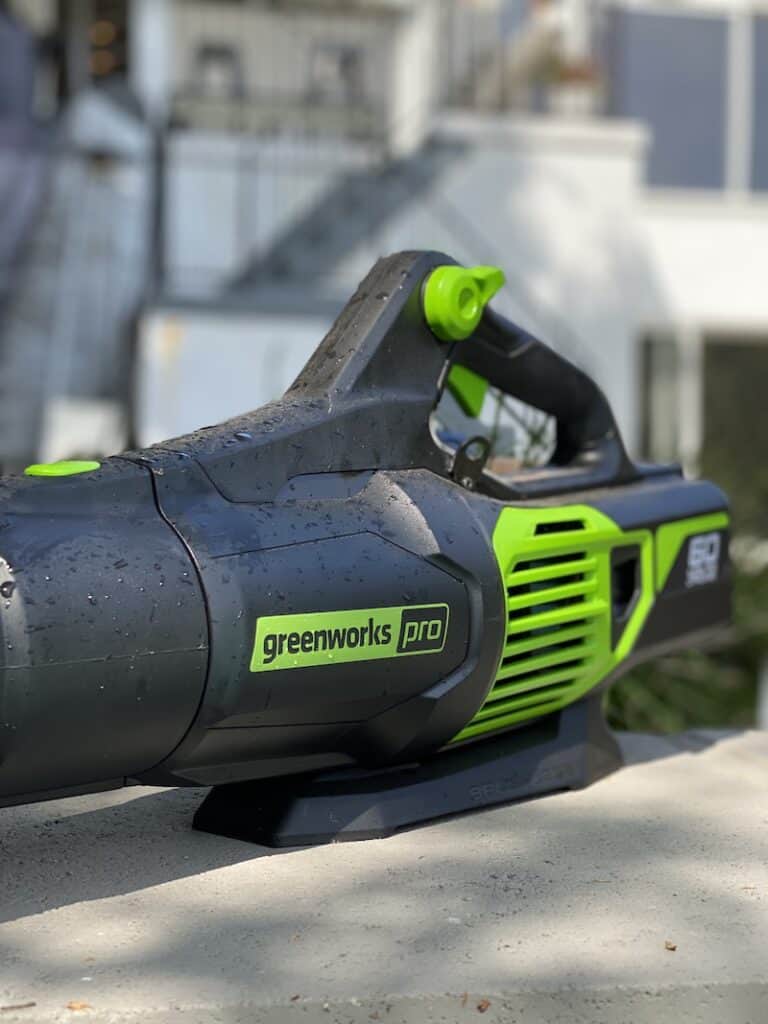 Speed Control
At full-throttle the Greenworks 60V blower moves air at 610 CFM at 130 mph, which is comparable to a 28cc gas blower.
It's more than enough power to clear wet leaves and most dirt and debris. But you don't often need that much power, which is why the thumb-operated speed control is so valuable.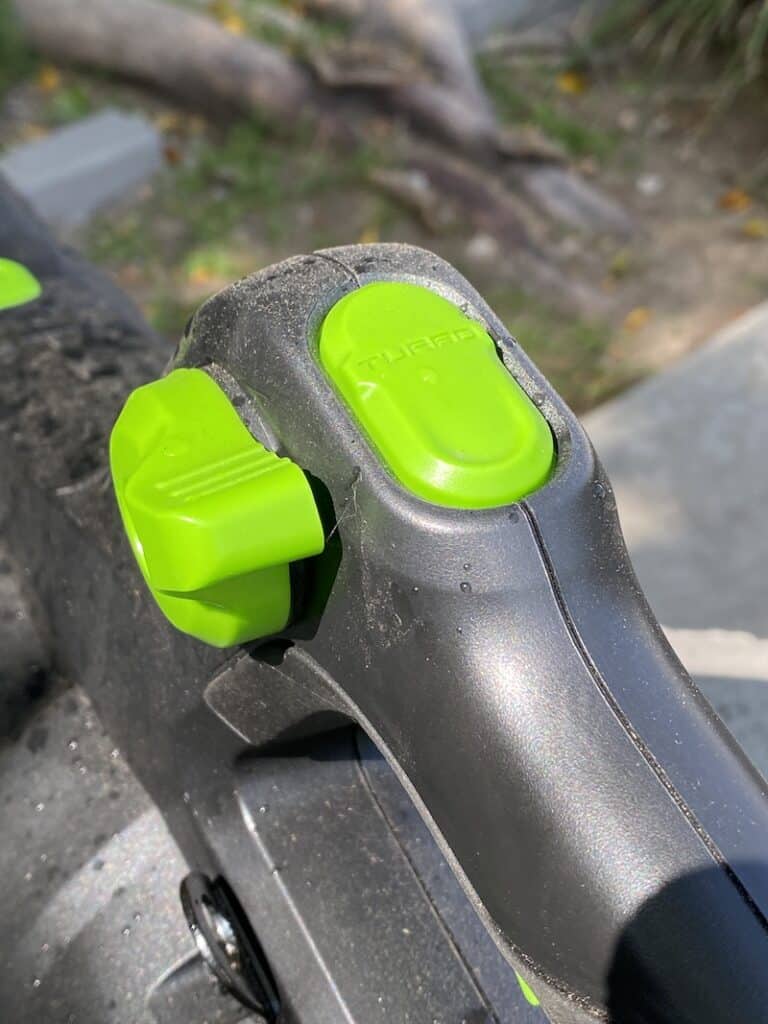 By pulling back on the power and locking it in, you turn this blower into a basic air sweeper that won't wake up the neighbors or create a huge mess. When you need a bit more power, just dial it up and incrementally increase the air flow to your desired rate.
This tool has a fun turbo boost mode that in short bursts can power through almost anything. It was smart of Greenworks to make this an on-demand button that discourages users from keeping it on which conserves battery power.
Instant On
The problem with a lot of cordless blowers is the lag time between pulling the trigger on the blower firing up. Most take 1 or 2 seconds to really get up to speed, but the 60V Greenworks goes from off to instant on.
It's a small but very noticeable feature that we love.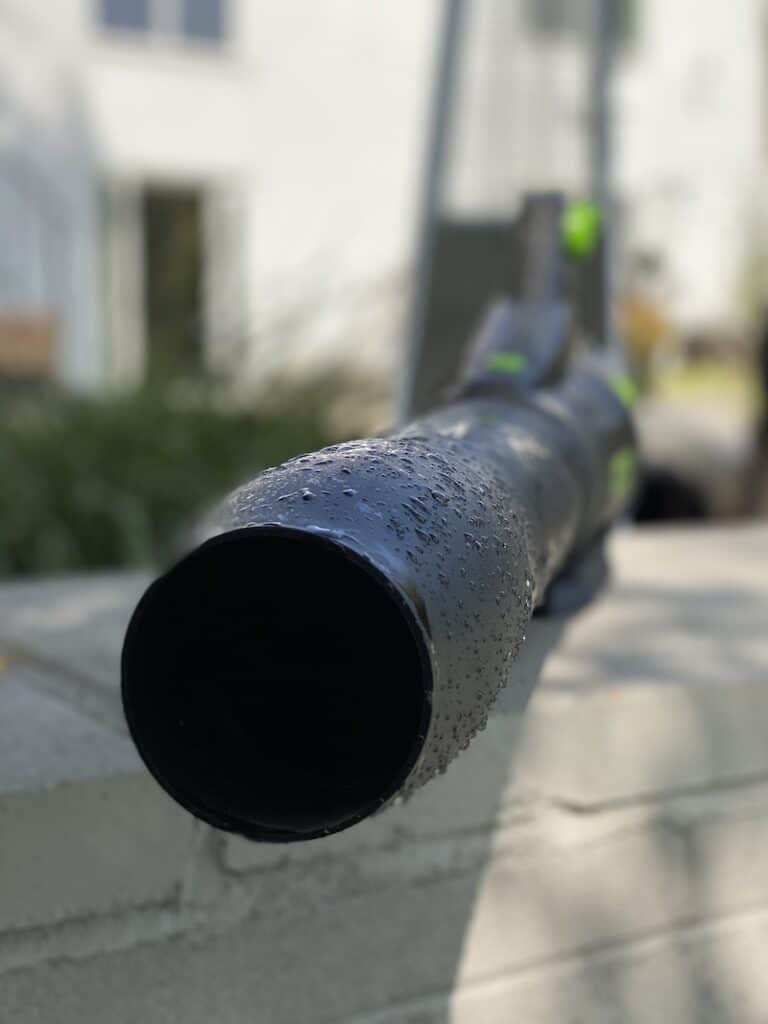 Jet Fan Technology
This new blower features Greenworks Jet Fan technology which provides superior power to weight ratio.
It's designed to be compact and lightweight for comfort, control, and less fatigue, in fact it's 20% lighter than comparable gas-powered models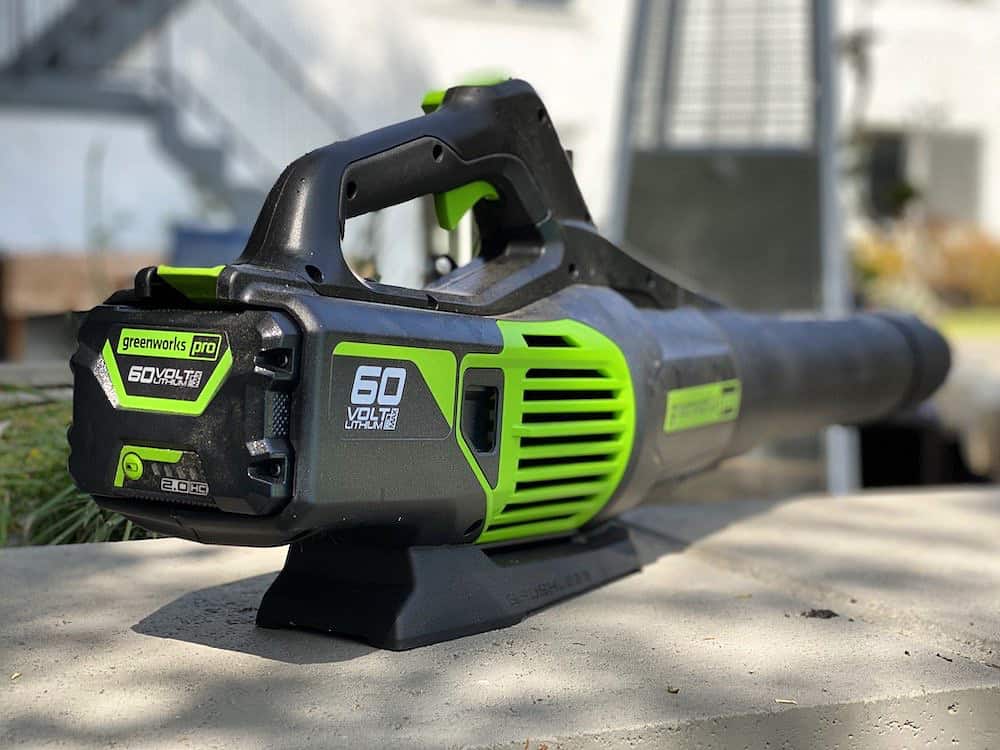 Everyday Use
We reach for our blower more than any other outdoor power tool. We've got a ton of random trees and plants around our pool, many of which drop their leaves at random times throughout the year, and without diligent clearing, they all end up in the pool.
A few passes with our blower literally saves us hours of skimming and cleaning our pool. If we're gone or one weekend our skimmer can quickly fill with leaves which makes our skimmer less effective and can lead to a green pool.
It's all a trickle down effect that starts with effectively clearing the leaves from our patio on a nearly daily basis.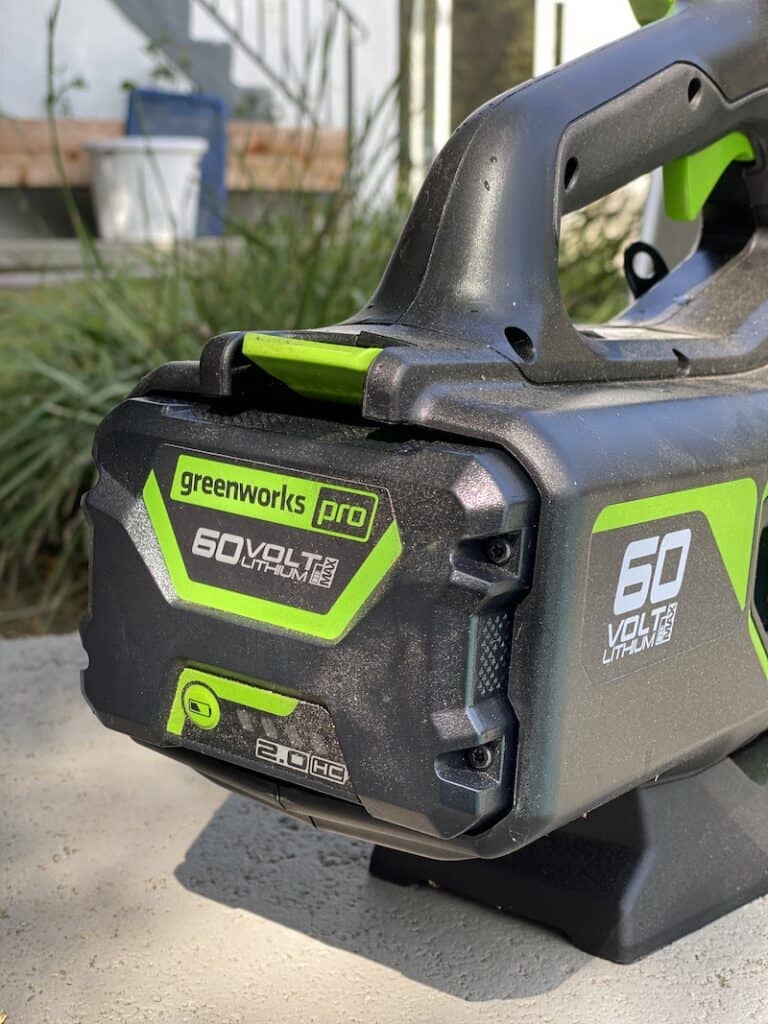 Did we mention you've got at least 50 minutes of runtime on one charge of the 2.5 Ah battery.
We highly recommend the Greenworks 60V blower which is available at Lowe's, along with the rest of Greenworks 60V outdoor power tool lineup. This blower has a solid 4 year tool and battery warranty, so you can buy in confience.
Check them out in person at your local Lowe's and buy online anytime.