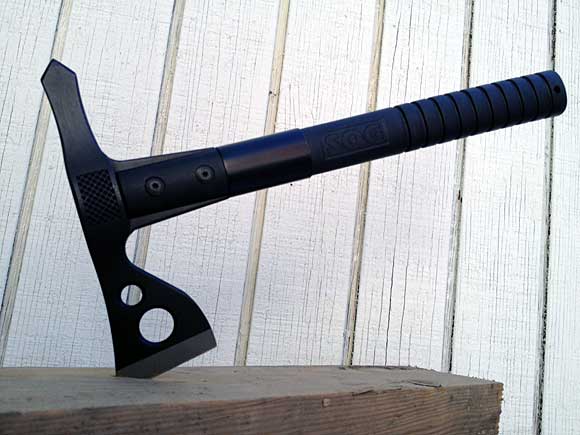 I've been on the lookout for a small axe to use on camping trips as well as for longer expeditions out into the backcountry.
Typical wood handled axes seem always seemed bit heavy and one-dimensional but the multi-purpose SOG FastHawk is light and durable and can handle a multitude of tasks on the trail. Chopping, breaking, cutting, hammering, piercing, digging, prying, pounding shaving, notching, opening and throwing are just a few of the things the FastHawk can do.
The FastHawk blade is built of 420 stainless steel and mounted to a polymer handle and includes a nylon sheath that can be carried on your belt or backpack.
Here's a quick video from SOG

For more photos and information visit SOG's website.