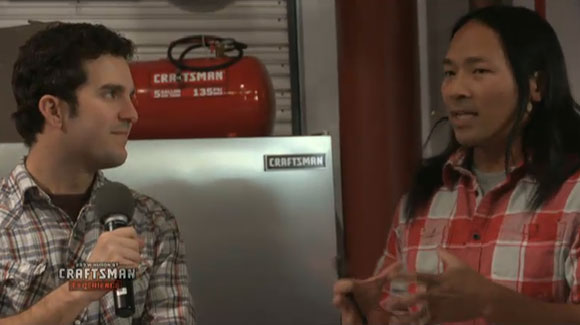 The Craftsman Experience is kicking off their holiday season this weekend and last night we had an opportunity to present the Ultimate Sleigh built by John Lamonica and his team at the Butler Street Foundry with some help from local high school students who they were mentoring. It will be finished on Sunday and include lighting effects by RJ Hermanowicz and Christina Pei.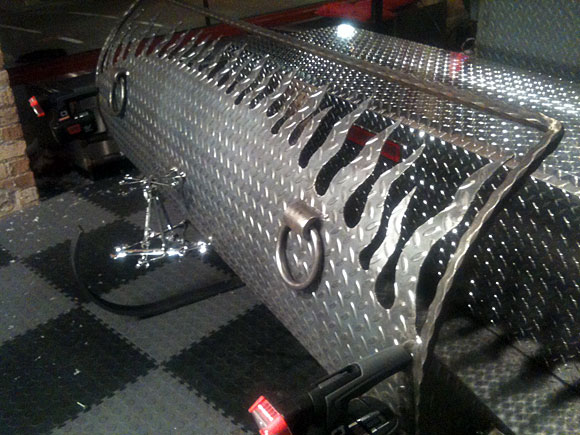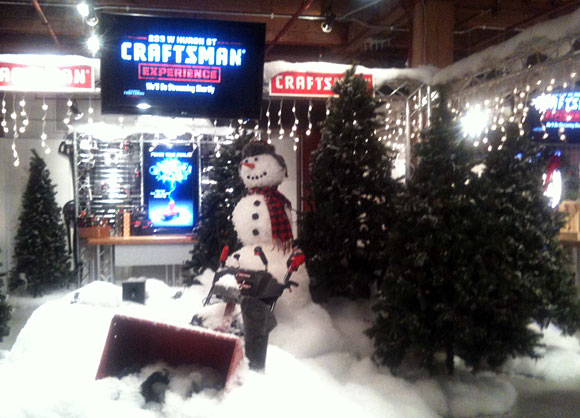 We shot the third segment of last nights show and followed Shawn Kingzette who shared tips on the care of trees and Bruce Horigan of Urban Forest Products.
The holiday weekend continues with all-time Chicago Cub great and Hall-of-Famer, Andre Dawson, who will be at the Craftsman Experience today signing autographs at Noon and then live on Craftsman Experience at 3:30pm CT. Apparently the "Hawk" is a DIYer and is going to show us how to build a stadium-themed shadowbox.
It'll be hard to follow Andre but Frank Fontana of HGTV's Design on a Dime is up for the challenge and will be kicking off his first of a series of shows at the Craftsman Experience tonight at 6:30pm CT. This show will also be streamed live from Craftsman's Facebook page. Looks like everything is coming together for Frank as he just launched his new book, Dirty Little Secrets of Design. Which looks like a fresh perspective on the DIY on a dime theme.
Sunday also promises to be quite a show as the final version of the Ultimate Sleigh is unveiled and the hackerspace, Pumping Station One, brings in some monster snow globes and robots. Should be interesting. More from Chicago soon.
disclaimer: Sears Craftsman has provided travel and lodging but the opinions of this event and experience are solely that of Timothy Dahl of Charles & Hudson which abides with WOMMA Ethics Code, FTC guidelines and social media engagement recommendations.