There has been a rash of break-ins in our neighborhood, so when Lowe's asked if we wanted to check out their new home security system called IRIS we jumped at the chance. We had a preview of IRIS last month and the screenshots and setup all looked promising.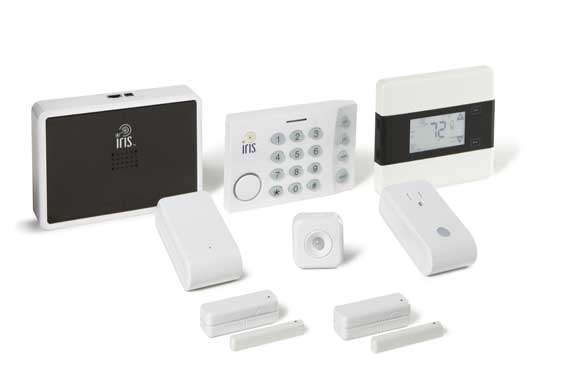 What we like most about this system is the easy setup and cost of entry. You can buy in at $179 to $299 and most of the same features that the more expensive home security systems will cost. To maximize the online capabilities you'll also want to subscribe to the monthly service which is a low $9.99.
We've had a few weeks with IRIS and here's what we like.
Easy Setup
The kit comes with a hub and a variety of sensors (depending on the kit). The instructions are easy to follow and there is plenty of online documentation including video. You will actually need to get online to setup IRIS and there you will see the gorgeous looking dashboard and be able to monitor everything.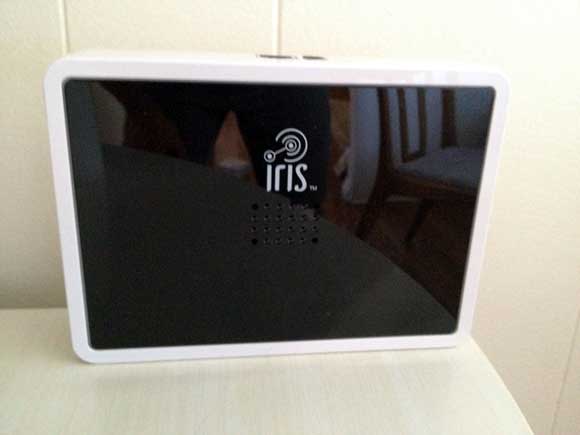 You simply setup the hub to your home internet connection then pair all of the devices to the hub. The devices all run on batteries which are included and the basic kit comes with a motion sensor and contact sensors to install on windows or doors. The upgraded kit includes a range extender and smart plug (that let's you control an outlet) and smart thermostat.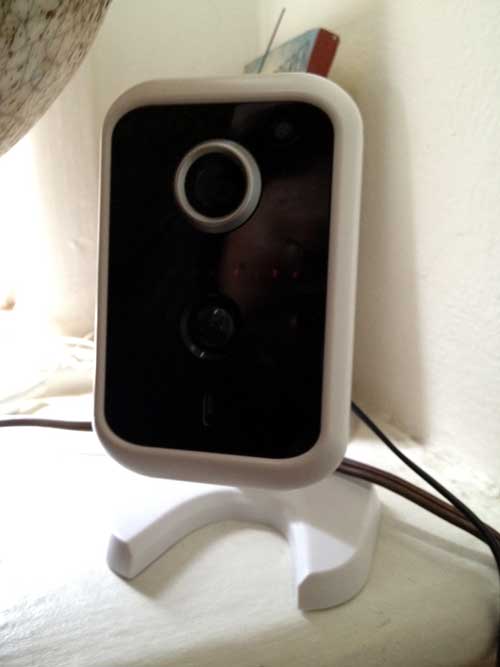 We had a bit of difficulty syncing the camera but eventually got it up and running and had the system installed in a couple hours. It really takes less time than that but we read through everything and watched most of the quick videos.
Customizable Alerts
IRIS is setup to alert you via SMS text or email as well as an audible alarm from the keypad. These alerts can all be customized online and for different levels of security. We keep the keypad next to our bed but you can also install it next to your door. We like to turn the alarm on/off from the easy to use iPhone app after we have left the house.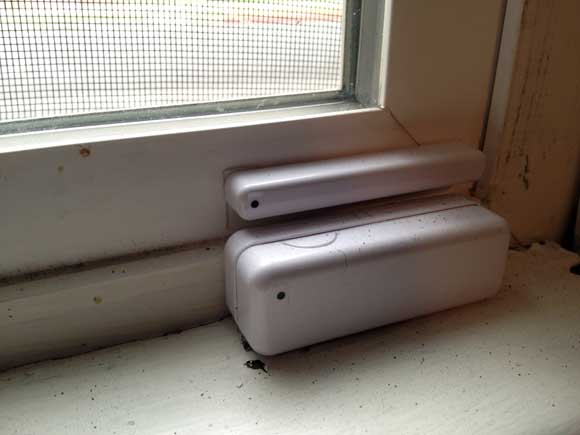 The App
The mobile app is really the kicker for us. Being able to monitor our home from anywhere is key and we so much more secure knowing that any trip of the alarm and we will be instantly notified. With the smart plug we can set lights to go on or off if an alarm is triggered and we can also just turn it on or off ourself.
If you are considering an alarm system and have a limited budget than we strongly recommend taking a closer look at IRIS. It's a great system and you can always start out with the kit then buy add-ons such as more sensors or cameras as your budget allows.