This post was brought to you by Lennox.  Innovation never felt so good. Contact your local Lennox dealer today to learn more about the precise and efficient HVAC products Lennox offers.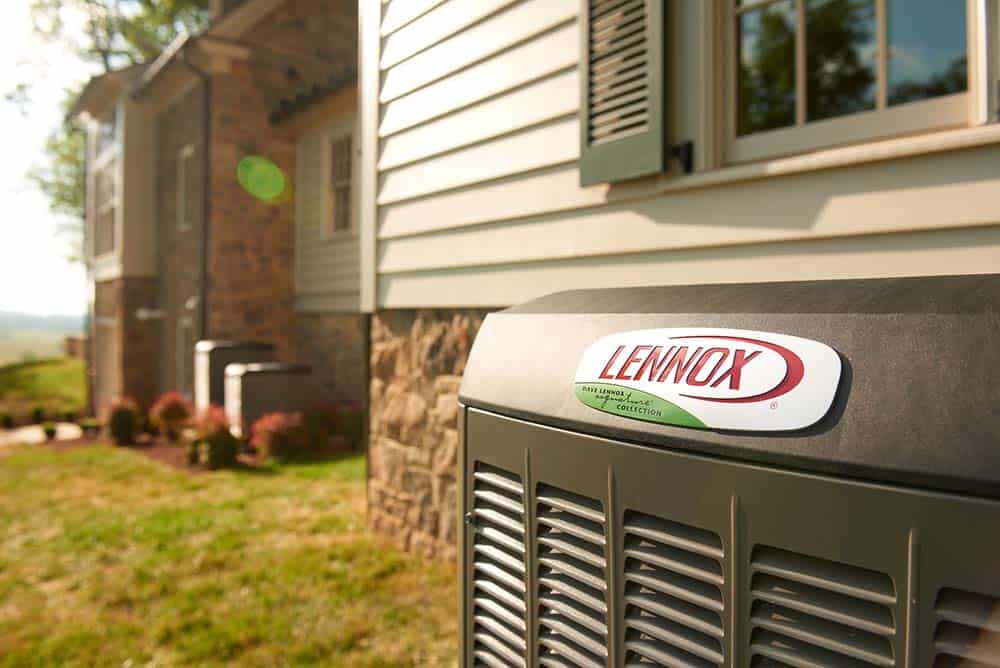 A well functioning heating and cooling system makes a huge impact on your quality of life. When your home is too hot or too cold, everything you do at home will suffer. Here's how to make sure your HVAC (heating, ventilation, air conditioning) system is up to the task of heating and cooling your home.
Evaluate Your Equipment
The average lifespan of a home furnace and air conditioner is about 15 to 20 years. That doesn't mean your appliance will stop working after 20 years, but once you hit two decades of service, you may want to start looking into a more efficient system. The Energy Star label began appearing on products about 20 years ago, and if your furnace or air conditioner doesn't have this label, it may be cost effective for you to replace your equipment.
Most homeowners identify an issue with their HVAC system when the temperature in their home starts to drop or doesn't warm up properly. You can prevent most problems before they start by performing regular maintenance on your system. It's best to inspect your furnace and AC unit at least twice a year to ensure they are in good working order.
Inspect Your Furnace and Air Conditioner Filter
The number one maintenance issue for HVAC systems is not changing the system filter. Some homes only require this a few times a year, but under heavy use and in a busy home with pets, you should check it more frequently during times when your air conditioning or furnace is in use. Filters are easy to replace and make a tremendous difference when evaluating the performance of your system.
There are many options for filters that range from filters inside the home filter grill (ceiling or wall), to high efficient filters that are installed at the unit or the return air duct. Before poking around in your system, make sure the power to it is turned off. Shut off the gas and gently vacuum the areas inside of your furnace that you can reach. Look to remove all dust, dirt, and cobwebs. Next, change the filter. These can be purchased online or from your local Lennox dealer depending on your furnace manufacturer.
Invest in a Good Thermostat
An easy to use thermostat is the key to comfortable living. If you understand how to set a schedule and adjust your thermostat to your ideal temperature, then you'll gain the most out of your HVAC system. Setting the temperature to 70 degrees all summer is a waste of energy and will minimize the life of your air conditioner. A thermostat that is properly set will operate around the times you are home and will need very little adjusting once you've got it dialed in.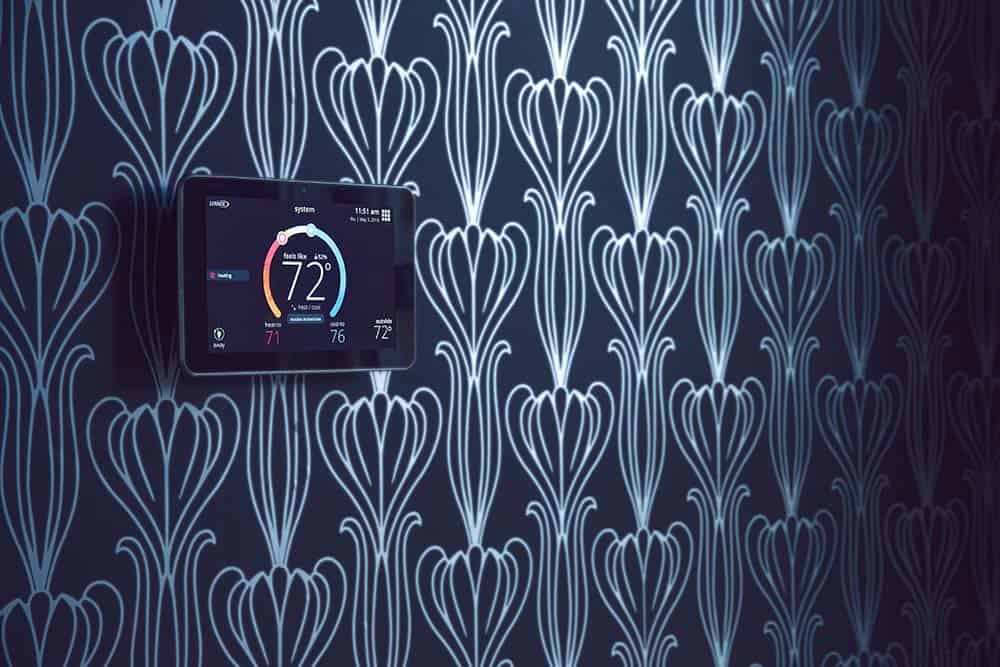 Ultra smart thermostats such as the Lennox iComfort® S30 are connected to an app on your mobile device and allow you to monitor your HVAC system remotely. This thermostat can also connect with your Amazon Echo device and can be voice controlled.
Other features include the Smart Away™ Mode which syncs with your smart phone's GPS so the thermostat knows when you are home and away to adjust your HVAC settings accordingly.
Another feature is setting the "Feels Like™" temperature. It takes into account the temperature as well as the humidity and sets the thermostat so it feels like the setting you want. The "Perfect Temp" setting lets you set the ideal temperature and your system will adjust your heating and cooling to maintain the setting year round.
For those who suffer from allergies, a built-in "Allergen Defender" monitors the air quality and pollen levels of your local zip code and automatically turns the fan on to clean your home's air when outdoor levels are high.
It's these seamless types of features that make having an ultra smart thermostat well worth it.
The best HVAC system is one you don't notice, but just because it is out of sight, don't forget to keep an eye on it. Set reminders in your calendar to check your filters and if something seems off, call in your local Lennox dealer to check things out.
This post was brought to you by Lennox. Innovation never felt so good.