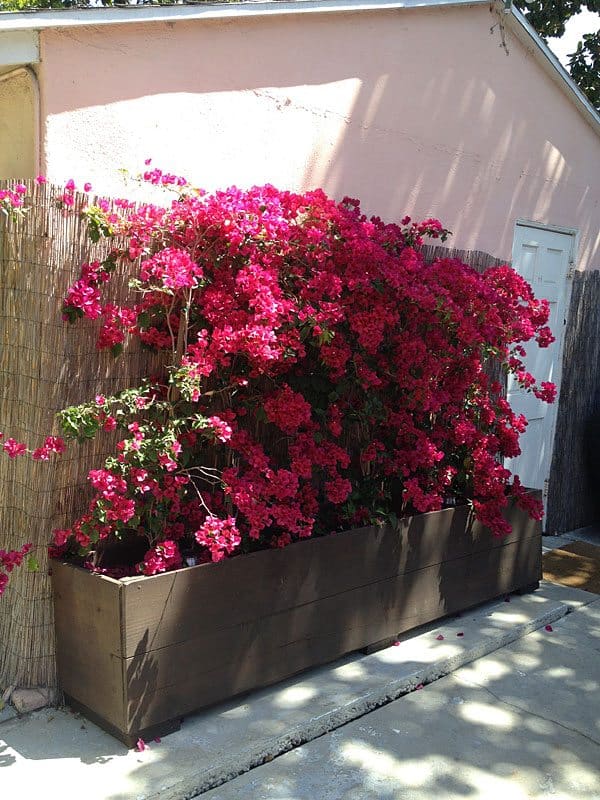 For our backyard makeover we wanted to build some custom planter boxes for our plans of adding bougainvillea to our backyard. We definitely needed color and these plants thrive in Southern California.
We had some leftover lumber from a see saw project we had finished for Built by Kids and just needed to pickup a few extra 2×4's and 10″ pine board pieces.
We built two planter boxes. The larger one was 8 feet long and the shorter one was 4 feet long. They were both 20 inches high which is what we ended up with after stacking the 10″ boards on top of each other.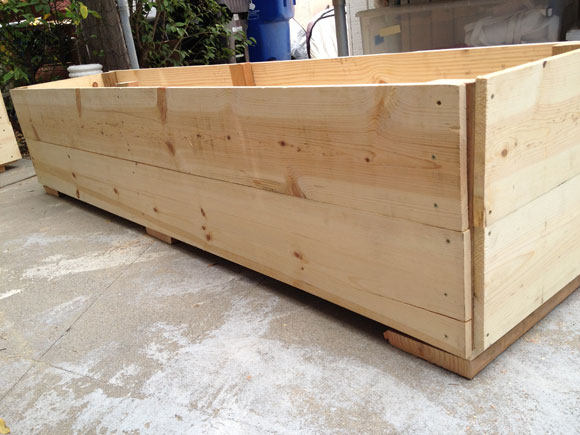 We wanted a clean simple design and didn't have much time to mess around. We are also not seasoned woodworkers. For this project we needed to use a DeWALT jigsaw and a new Black & Decker spray paint gun. Both performed great and we chose a dark paint from Valspar that had some transparency too it so we could see the grain in the wood. The paint also matched the color of our new outdoor patio furniture from Lowe's.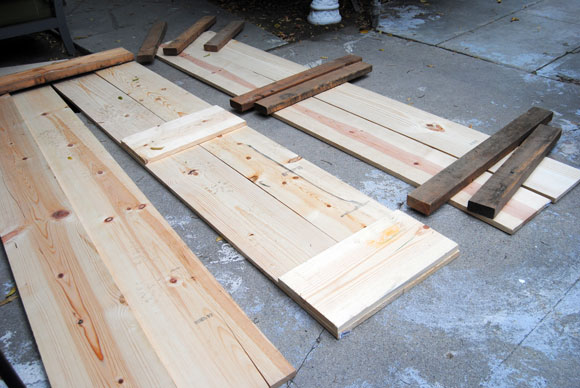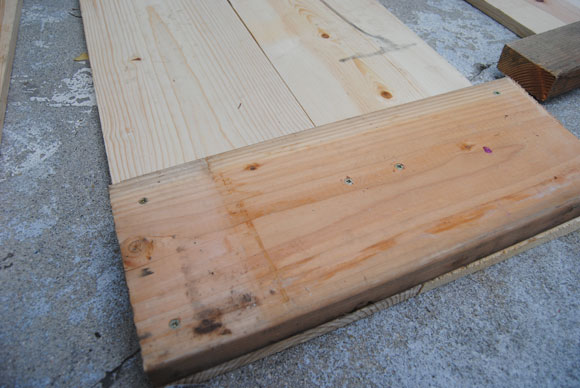 We lined up the base of the planter and screwed three 20 inch by 10 inch boards to the bottom. We then flipped it over and using 2 1/2 inch deck screws we attached 6 2×4's to the base. These were the supports for the sides.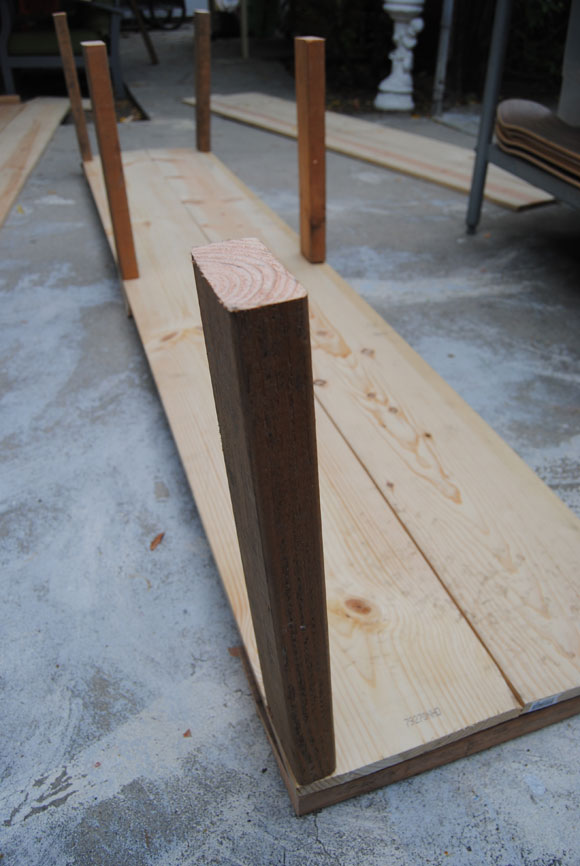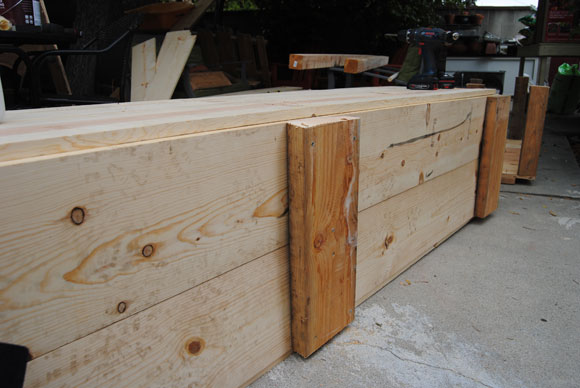 We then started from the bottom and attached the sides to the 2×4 supports and with that we were done! We used our Black & Decker spray gun to paint the entire piece. The spray gun was very easy to use and the easy fill side made reloading with paint very simple and less messy than pulling the entire canister off. It also had a convenient cleaner and after a few sprays of water it was ready to be stored.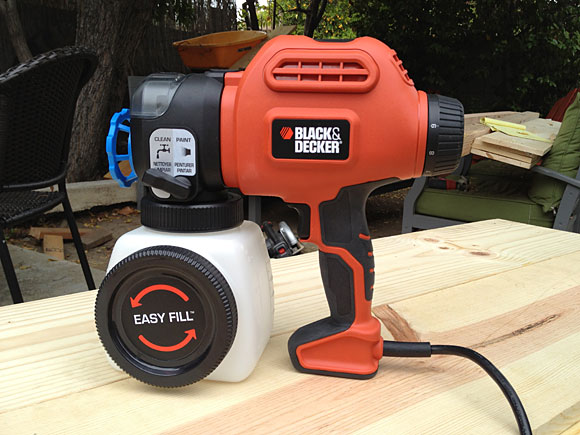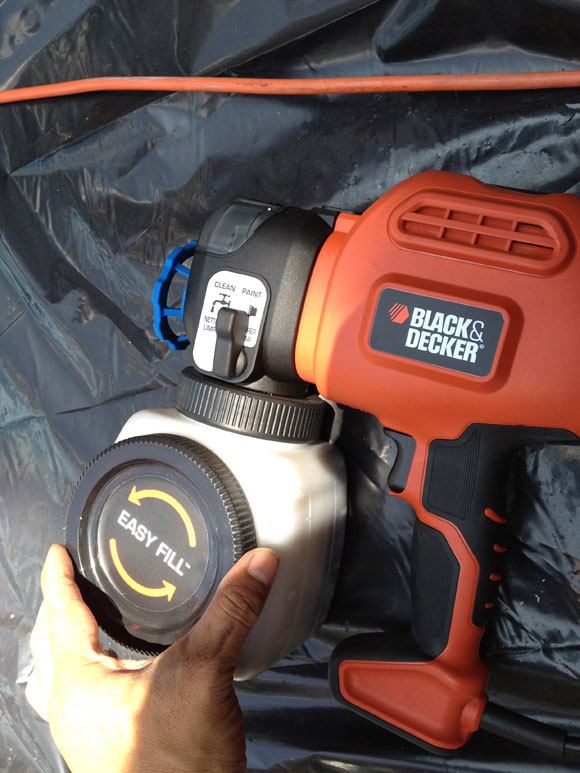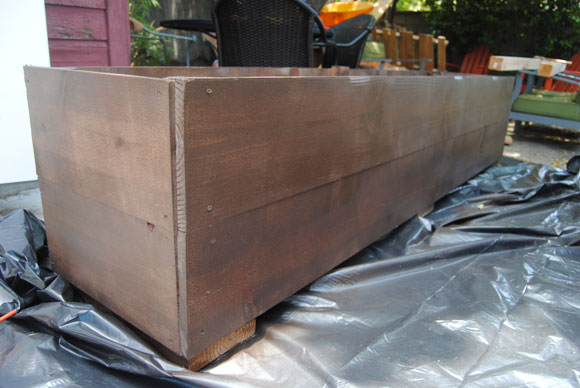 After the paint dried we laid the plastic liner we used during painting on the bottom of the planter. We then drilled a few 1″ holes through the bottom for drainage.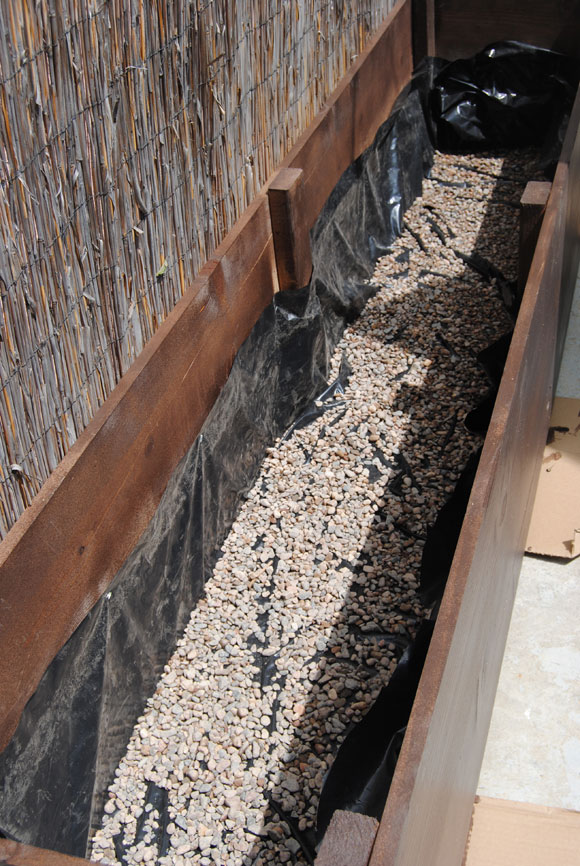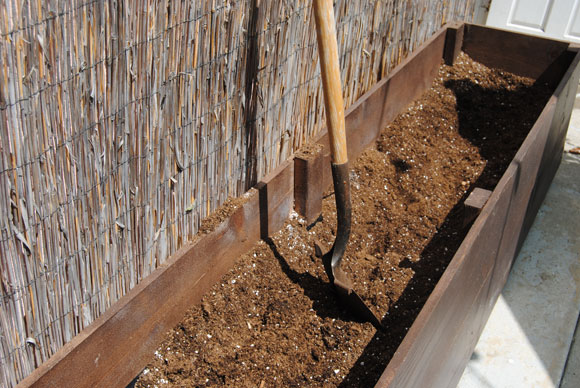 Before planting we put a light layer of pea gravel to assist drainage and then we went with a mix of peat moss, garden soil and vermiculite.
After two weeks the bougainvillea are thriving in their new home and have already started budding brilliant red flowers, which is what we were hoping for!!!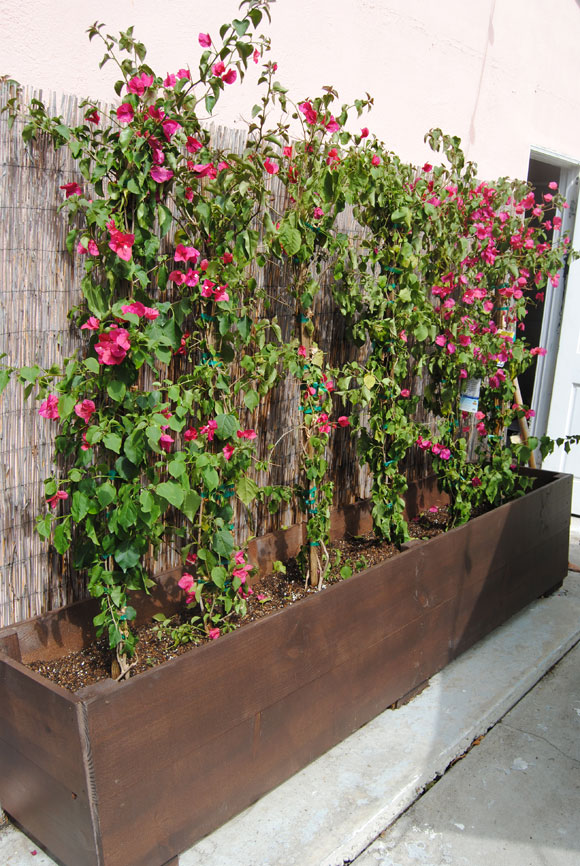 …and here are the plants a few weeks later!!!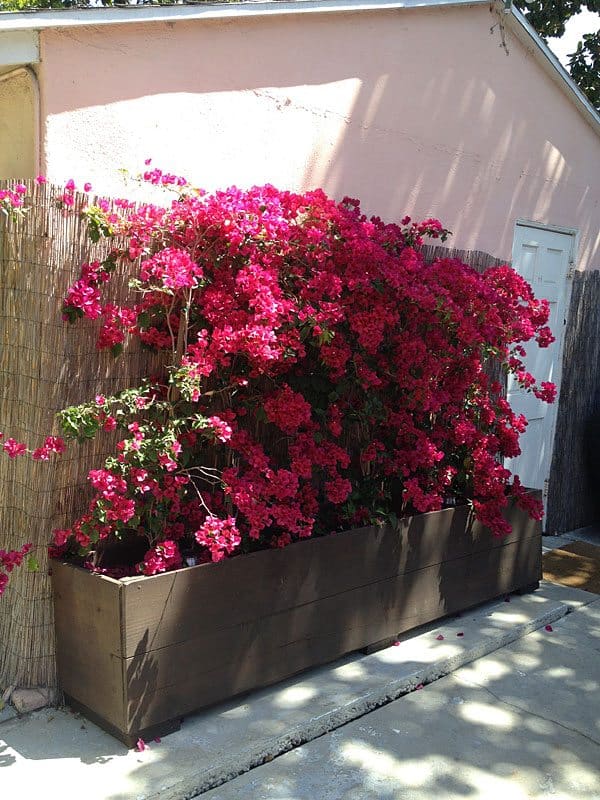 If you've got a space that needs a planter, design your own and build it. You'll be surprised how easy it is.