'Tis the season to decorate your home for the holidays! Many people opt to purchase a real Christmas tree to serve as the focal point of holiday decor. Sure, they're more fragrant and lush than their artificial counterparts, but live Christmas trees also require care to keep them from drying out–and reducing the risk of fire.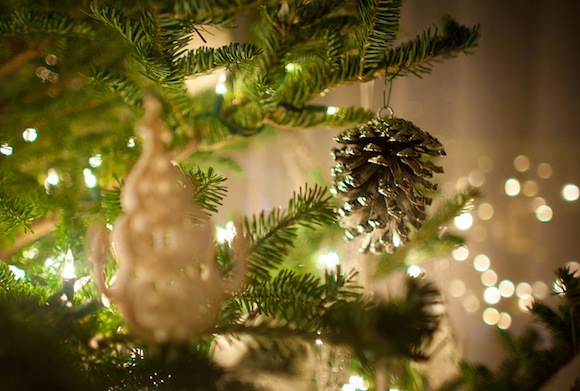 If you've picked a live tree, use these tips as a guide to keep it fresh and hydrated.
*Use a reservoir-type stand, which will hold adequate water to keep the tree hydrated.
*Before you put the tree in the stand, cut a half-inch thick disk of wood from the base of the trunk. Don't cut into your tree at a V-angle; if you do, it's more difficult to hold the tree in the stand and won't allow as much water to travel throughout the tree.
*Keep your tree well-watered. The National Christmas Tree Association recommends a stand that can hold one quart of water per inch of stem diameter.
*Make sure your tree isn't near any sort of heat source. And if you can, lower the temperature in the tree room to slow the drying process.
*Monitor your tree's freshness. Once the tree is dry, throw it out. Visit www.realchristmastrees.org and type in your zip code to locate a nearby tree recycling program.
*Don't burn any part of your Christmas tree in a fireplace or wood stove when you're finished with it.
Do you prefer a natural or artificial Christmas tree?