Now that spring is officially here, spring cleaning is definitely in order. You're probably tackling floors, countertops, bedding and other commonly cleaned areas and items, but what about your home's water system?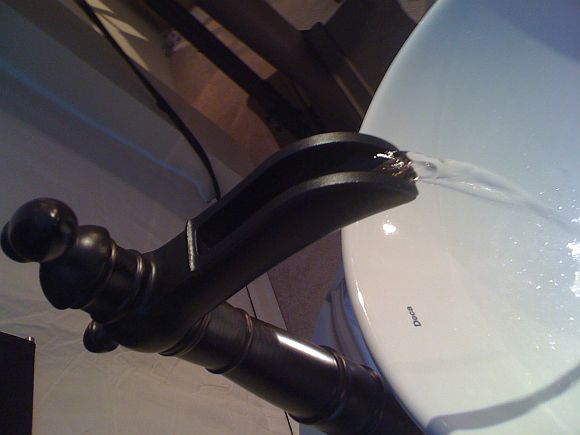 It's a good idea to flush out your water system once or twice a year to ensure any untreated water that may have built up in your pipes or faucets is removed, preventing possible contamination. An annual flushing may also prolong the life of your pipes and faucets. We've compiled some tips for different parts of your water system:
Hot water faucets: Turn on all hot water faucets and allow to run for 15 minutes, unless your hot water tank is larger than 80 gallons–then run for 30 minutes.
Cold water faucets: Turn on the tap and run the water until it feels cold; keep running for at least a minute or two.
Dishwasher: After you've flushed your hot water faucets, run one cycle with an empty dishwasher. (Bonus: Your dishwasher will be cleaner, too!)

Refrigerators: Flush your refrigerator's water dispenser with at least one quart of clean water.
These flushing tips are especially helpful if your area has recently been under a boil order. If you're trying to troubleshoot a noisy faucet, a more thorough faucet line flushing may be in order. And for that, you may want to consult your faucet manufacturer, whether at a retail location or via the Internet. Different faucets will require different flushing procedures, as well as a varying supply list.
What else is on your spring cleaning list?