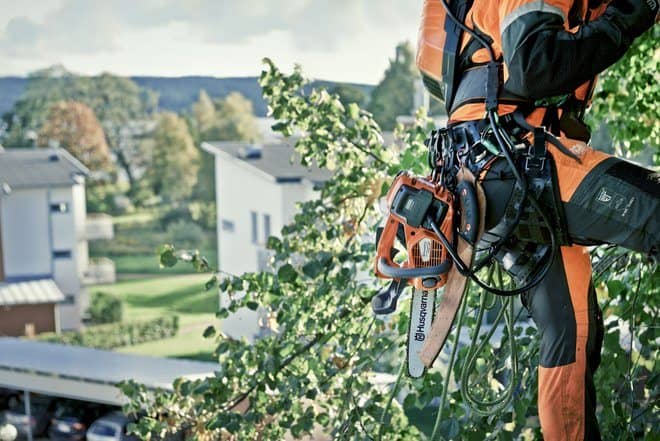 While at the Husqvarna Silent City event in Antwerp, Belgium, I had the amazing opportunity to try out the majority of the new line of commercial and residential lithium-ion battery powered lawn care tools, right in the center of the public city park.
This is where I have a deep confession to share. When it comes to lawn care and power tools, before this event I was a complete novice. My personal lawn is smaller than most people's living rooms…and with a brother in the lawn care profession, most issues could be delegated easily to someone with more know-how and tools at their disposal. So a personal goal of mine at this event was to try every piece of machinery they would let me put my hands on. Let's just say I was successful enough that a few of the Husqvarna employees actually thought I was one of them, incognito as press.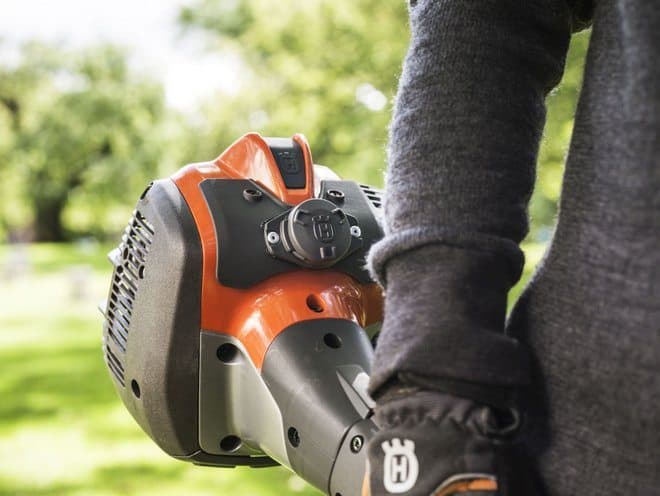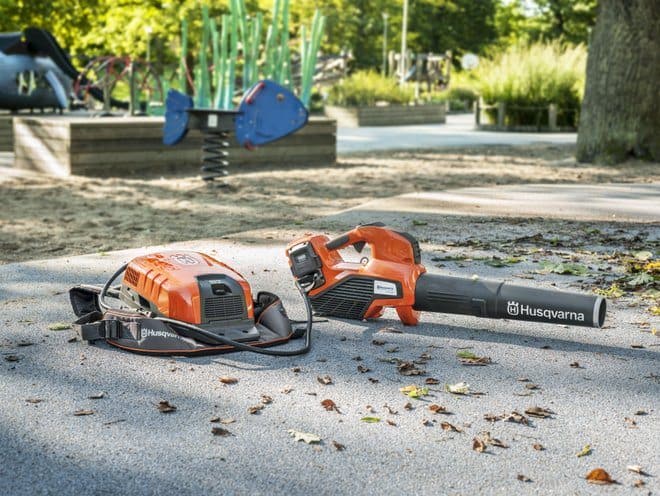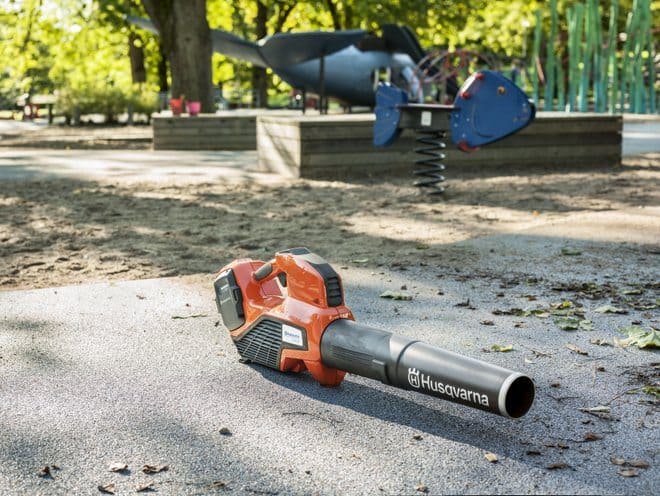 In Antwerp, I was able to try my hand at a string trimmer, leaf blower, two kinds of chain saws, and a hedge trimmer — all powered by the newest in lithium-ion battery technology. Husqvarna now provides a complete range of battery-powered handheld products for landscaping professionals and municipalities inspired by technology used in model aircraft. Among other features, they have developed a unique, more robust brushless motor, which offers a superb combination of weight, durability and power. The brushless motor can be up to 25% more efficient than standard brush motors on other battery products, which enables a longer runtime, as less energy is lost.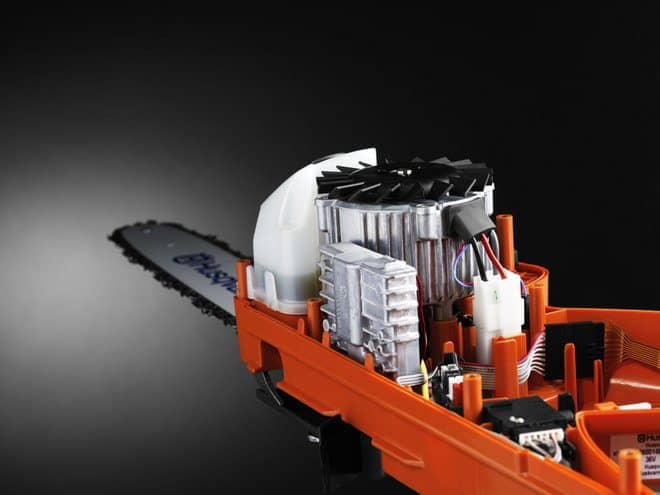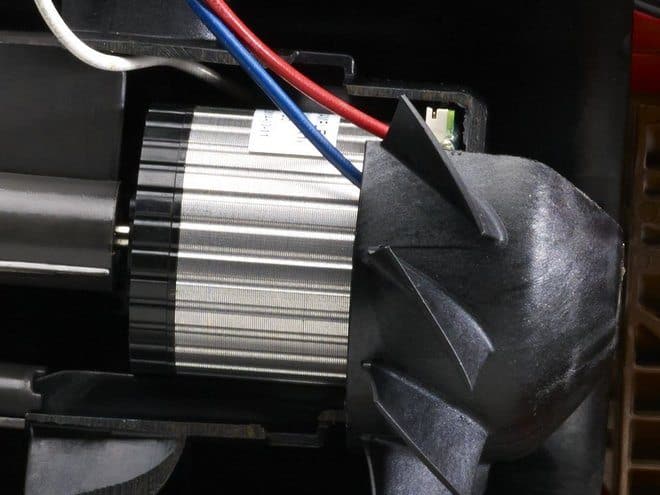 "Just like an electric Tesla car can achieve tremendous acceleration and power, our brushless electrical motors release full power immediately from start, with a torque that outperforms many modern gas-powered engines." — Anna Annvik, Global product manager at Husqvarna.
A quick rundown of the benefits of having efficient battery-powered fleet landscaping tools include:
Improved working environment – no direct emissions and exhausts
Work in noise-sensitive areas – low noise level
Work for a long time without break – low vibrations
Low maintenance – electric and hassle-free drive system
All weather use – encapsulated electronics
High efficiency and performance – robust brushless motors
Low running cost and clean operation – no fuel needed
High performance – for increased productivity
All of which I witnessed first hand, both by the skilled demonstrations of the Husqvarna team, and through my own attempts at wielding outdoor lawn care power tools for the first time. I even brought a slice of Belgian birch that I cut home as proof that if I can use this equipment with ease and precision, any seasoned fleet professional or backyard hobbyist would excel at adapting to battery-powered lawn maintenance with little to no effort, yet all of the benefits of Husqvarna's tireless research, ingenuity, and impeccable brand-consistent endurance.
For more information on Husqvarna battery technology visit their website, and check out some photos of the new commercial and residential outdoor power equipment tools that you should start seeing in stores next year.