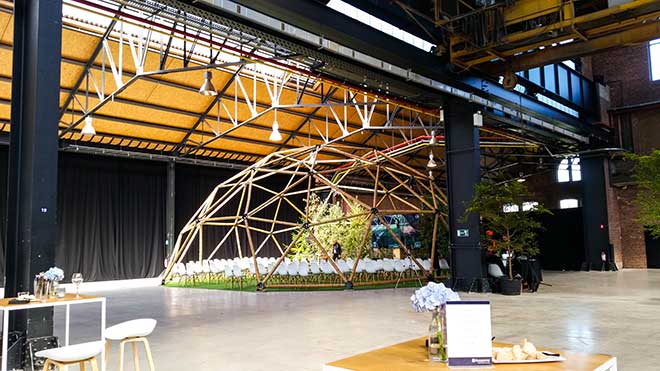 Last week, I had the extreme pleasure of joining an international team of industry professionals and Husqvarna at the Silent City press event in Antwerp, Belgium, where Husqvarna unveiled several new lawncare and forestry products (both practical and concept) equipped with cutting edge technologies.
A company that actually began manufacturing guns for the Swedish King, Husqvarna has over 325 years of innovation and passion providing professionals with forest, park and garden products. Fostering a place where high performance meets usability, safety, and efficiency, Husqvarna offers a wide and growing range of products and accessories, including everything from chainsaws and power cutters to robotic lawnmowers — so much more than the way I knew the name, which was on my sewing machine.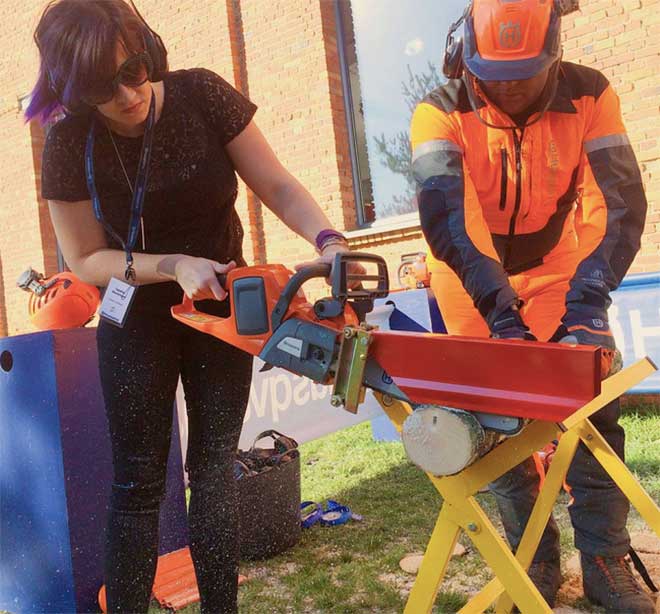 Photo: Instagram so_tabulous
The welcome event and presentation occurred in an enclosed former train station adjacent to one of Antwerp's many urban park landscapes. It was there where Silent City as a concept began to unfold (and not as some zombie-esque post-apocalyptic scenario, as the name might allude to some) — as the importance of urban plant growth in simpatico with close-dwelling residents was illustrated through wonderful presentations by Husqvarna's senior staff. The environmental, psychological, and sociological benefits of shared landscaped space brought to light the need for cutting age lawn care equipment not only for homeowners, but fleet based teams tasked with caring for municipal and communal grounds that not only maintain the flora and fauna to impeccable standards, but do so efficiently and, well, near silently.
To illustrate, a Husqvarna team member climbed a tree in the center of the space to demonstrate how much of a difference high-powered battery-operated machinery can make opposed to traditional gas-powered models.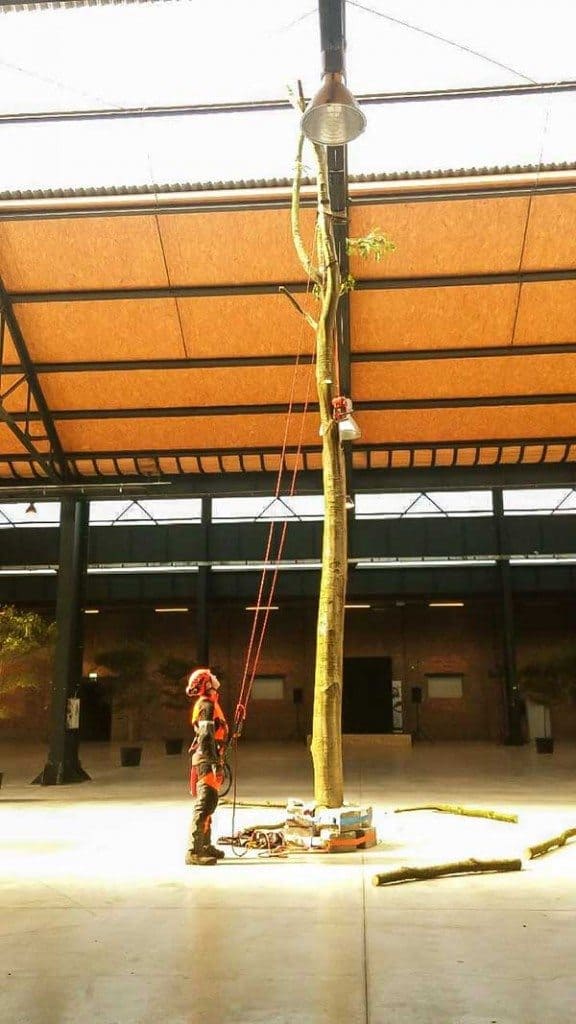 Credit: David St. Martin/www.workingforest.com
The effect was profound, truly — several of those in attendance took a solid beat to notice the volume difference alone, nevermind the time with which the thick branch was severed from its base.
Husqvarna has remained on the cusp of the technology of tomorrow for over three centuries. By following the philosophy of "Every product [is] a service waiting to happen" they've adapted with social, environmental, and technological changes while their competitors have stalled and even shuttered. Coming up, I'll share with you not only their brand new line of lawncare products, but the vision they have for the future of lawn and garden maintenance as a whole — from automated grass-cutting robots to fleet equipment able to sync with your fitness tracker and smart phone, the future for Husqvarna's Silent City concept seems as lush as the gardens they're caring for.
Here are a few more photos from the event.