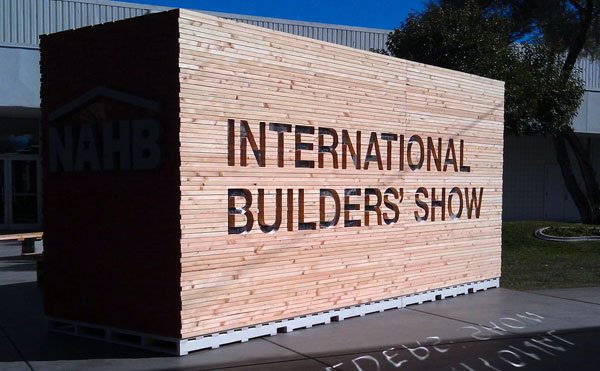 Tomorrow the 2013 International Builders Show (IBS) returns to Las Vegas and we're looking forward to seeing a lot of innovative product and feeling the optimism from the manufacturers and builders who have weathered through some tough times the last few years. The economy isn't stopping some companies from releasing inspired products and one of these is Formica who will go "all-in" at IBS this year as they celebrate their 100th anniversary.
You don't get to 100 without creating an outstanding product and continue to iterate that product as design and technology alter the landscape of the home and kitchen.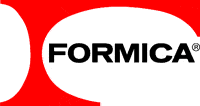 During IBS we will go Behind the Booth with Formica and share a glimpse of what really goes on during the Builder's Show and how much time and dedication it takes for a brand to commit to sharing their latest and greatest with builders from around the world.
We asked Formica a few questions about their participation in IBS this year and how they plan to celebrate the big 100!
C&H: Welcome to the International Builder's Show. You've been here before, right?
Formica: Howdy! The Formica Corporation has a long history at the International Builders' Show. We've been unveiling products at the show for decades.

C&H: We hear you will be celebrating your 100th anniversary this year! Congratulations! Do you have anything special planned at the show to celebrate this accomplishment?
Formica: The Formica Corporation booth itself is a tribute to our 100-year milestone. It celebrates our rich history by offering glimpses of advertising dating back to the 50s and 60s while simultaneously showcasing today's laminate innovations. We're very proud of our history; we invented laminate … and we continue to reinvent the surfacing material to keep it relevant – and one of the most prevalent – countertop options out there.
We also have plans to celebrate our birthday a couple of times each day with show attendees. If show-goers happen to be in the vicinity of our booth during one of our "flash" birthday parties, it promises to be a fun (and tasty) time!

C&H: Where did you draw inspiration for your booth and display this year? Does the vision for your booth reflect the current product or overall brand?
Formica: Over the years, we have watched our sample chip and chain – better known as the "F-chip" – develop into an icon itself. While planning for our 100th anniversary celebration at IBS 2013, our team felt that it was time to celebrate the F-chip in a big way. Larger-than-life chips give us the perfect vehicle for fun, bold messaging to convey our feelings about the Formica brand over the past 100 years. The trade stand honors our anniversary and kicks off another century of design leadership through the products we sell and the way we share them with the world.
In addition to the celebratory aspect, the trade stand showcases our broad product line for the residential market and will hopefully sparks some imagination for conference attendees as they see what can be done in kitchens, baths and beyond.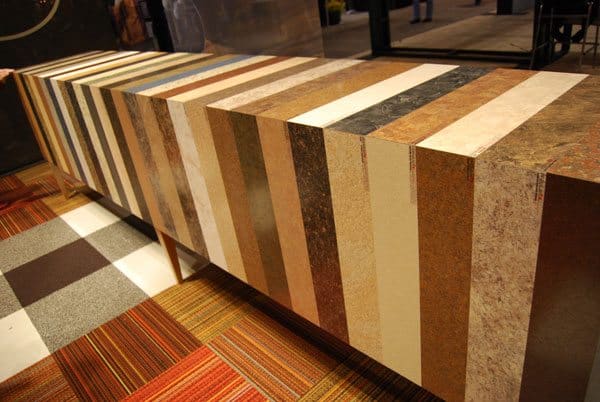 C&H: Your previous booth had innovative custom displays that looked like furniture but showed examples of the different surfaces available. Can you share the process behind the design and construction of your booth for this year?
Formica: Once our designers at Kuhlmann Leavitt, Inc. settled on the F-chip and chain as their source of inspiration, the idea to build monumental sized chips and a chain soon followed. Icons can dare to be big! The dramatic, show-stopping scale is an ideal way to display the Formica brands. Showing them vertically and horizontally offers different ways of looking at the product. The equally monumental red sphere with blowing confetti is both celebratory and attention-grabbing as it directs attention to the F-chip chain cascading from above. We knew we needed storage and counter space, so cabinets were created to support two- and three-chip arrangements that function as counters. These displays also become the areas that demonstrate different fabrication techniques and our eSeries and Compact products.

C&H: The International Builders Show is the largest and most influential construction trade show in the world. How do you prepare for meeting builders, architects, designers and media from around the world and with such diverse backgrounds?
Formica: We love trade shows at Formica Corporation because we know that seeing is believing. We have great product photography, but there's just no substitute for seeing new product innovations in person. There obviously is a lot prep in terms of booth design, travel arrangements and other logistical details and planning. As for meeting with builders, architects, designers and media from around the world, we let the products speak for themselves.
We're 100 years old, and we've been in the lives of these show attendees long before they started specifying products. They remember Formica laminate from their childhood; they remember the laminate options from just a decade ago. And, they are just blown away when they see today's Formica laminate. Nearly every booth visitor has to touch the product, just to make sure that it is, in fact, laminate. That's what the International Builders' Show is all about for us.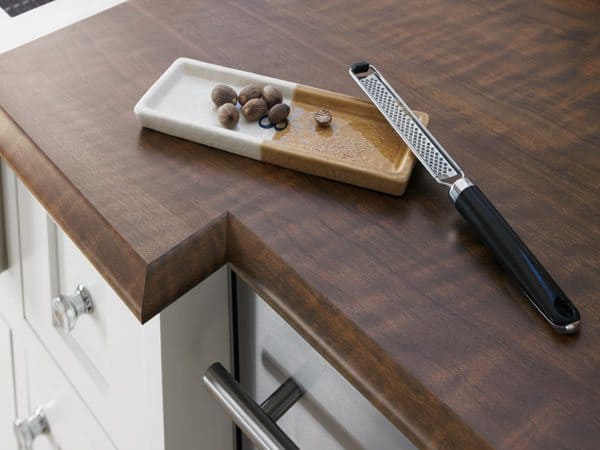 C&H:  Will Formica be introducing any new products at the show?
Formica: Formica Corporation will have two significant launches at the show:  our 2013 Formica laminate 100th Anniversary Collection and 33 new Formica® laminates.
The Anniversary Collection features 12 new patterns that reflect the Formica brand and its history.  Pentagram, the world's largest independent design consultancy, created the collection exclusively for Formica Group.
In addition to the anniversary laminates, Formica Corporation is adding 33 refreshed woodgrains, graphic patterns and bright solids to its offerings. (see black walnut above)
Although not new for 2013, we'll also showcase our best-selling 180fx Collection, our innovative IdealEdge profiles and e Series Solid Surfacing in the booth.

C&H: What trends are you observing in the world of countertops and solid surfacing?
Formica:
Large-Scale Pattern:  Large-scale, exotic granite, stone and marble looks still hold mass appeal as Formica Corporation's 180fx large-scale designs remain our most popular laminate offerings.
Rise of Wood Looks:  The popularity of wood looks – especially as countertop surfaces – is on the rise as more eco-conscious homeowners opt to reflect the natural world indoors. This trend was a major influence on our decision to add 14 new woodgrains to our laminate line, including revived classics such as teak, legno, walnut and ash as well as patterns such as the new Ribbonwood Collection.
Rise of Optimistic Hues:  As style preferences shift from traditional to more contemporary, homeowners are drawn to vibrant colors and graphic patterns – especially when used as a pop of color against white or light wood cabinetry or islands. The Anniversary Collection and the bright gold, juicy pink and leaf green colors featured in our new laminate offering provide a wide-range of surfacing options to wake up modern kitchens.
Mixing Materials: Kitchens are no longer featuring just one countertop material. Laminates and solid surfacing are now commonly mixed with other surfaces within the same space to create "zones." For example, laminate may be applied to an island while marble may surface an area accessed for baking, or butcher block may be used on a prep area. Laminate also can stretch a kitchen remodeling budget – homeowners scale back on the amount of real granite or stone needed to surface the entire kitchen by strategically using complementary laminate patterns in certain areas. It's a "save and splurge" approach that works when done right.
C&H: Are there any special show events that Formica will be hosting during IBS that we can attend in person or online?
Formica: Our IBS 2013 show schedule is jam-packed with fun ways to interact with Formica Corporation both at the show and virtually. We will have birthday parties, iPad mini giveaways, radio broadcasts and celebrities in the booth.
In addition to all of this, we are hosting the popular #kbtribechat in our booth (C5047). The hour-long industry Twitter chat with kitchen and bath professionals every Wednesday at 2 p.m. ET (11 a.m. PST), the Jan. 23 chat will provide a comprehensive overview of the International Builders' Show as seen through the eyes of show attendees. Show attendees can check out the @kbtribechat blog for instructions on how to participate. Industry professionals experiencing the show virtually can follow the hashtag #kbtribechat on Twitter on Jan. 23 at 2 p.m. ET/11 a.m. PST, and enjoy the show via Twitter and Pinterest.

C&H: Thanks Formica and we look forward to seeing you at the show! Check out FormicaForever.com for a brief history of the brand and see how you can help them celebrate 100 years.