Rooftop tents continue to evolve in both design and functionality to meet the needs of their customers. The brands that innovate and improve their products will continue to lead the way, which is why the new iKamper Blue Dot Voyager will be a hit as their first wedge-style rooftop tent.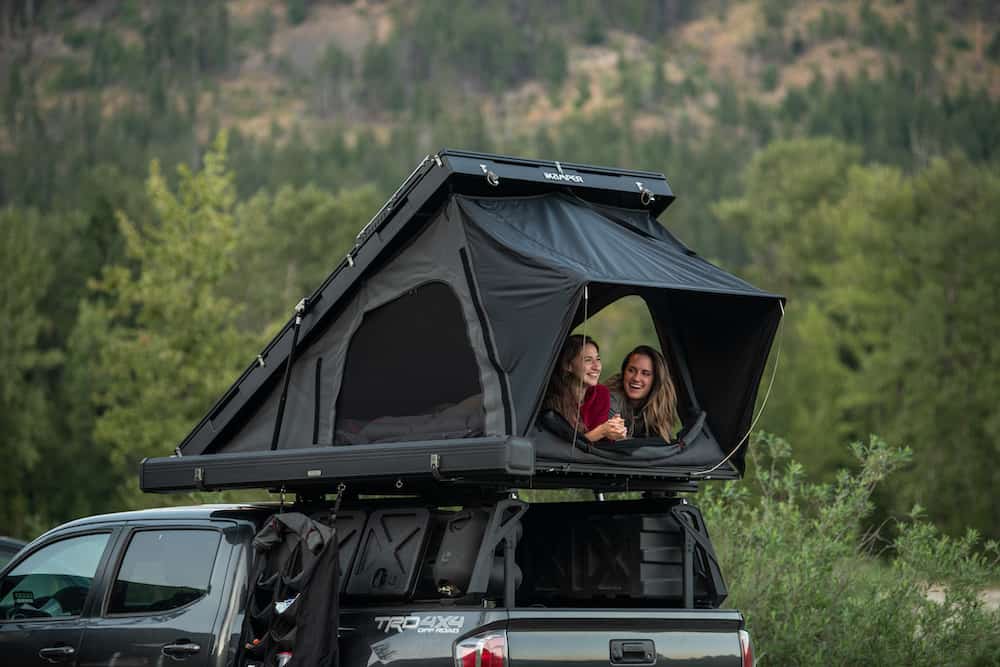 iKamper has built its reputation on producing some of the best rooftop tents in the industry, but they aren't just mailing it in. They are one of the only rooftop tent manufacturers to design a single-person rooftop tent as well as a dual-person option.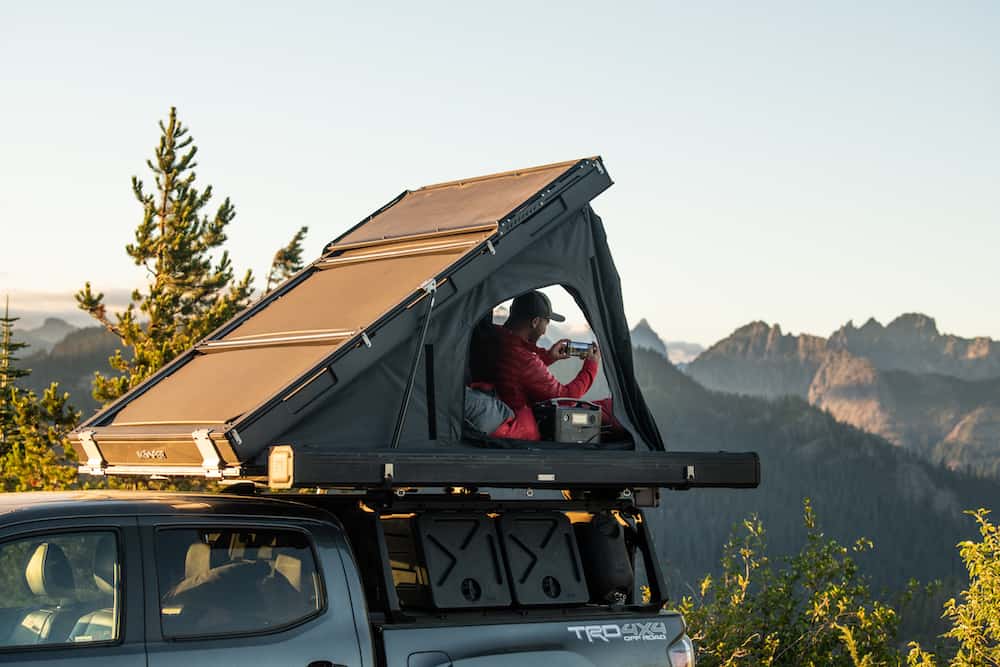 One-Person Rooftop Tent
The single-person tent makes a ton of sense as it saves valuable roof rack space for transporting other gear, fuel, and water, while retaining all of the benefits of a rooftop tent for the solo traveler.
The Solo has all of the great features and build materials of the Duo but at a smaller size.
If I were traveling alone on a cross-country overland trip, the Blue Dot Voyager Solo would be my first choice.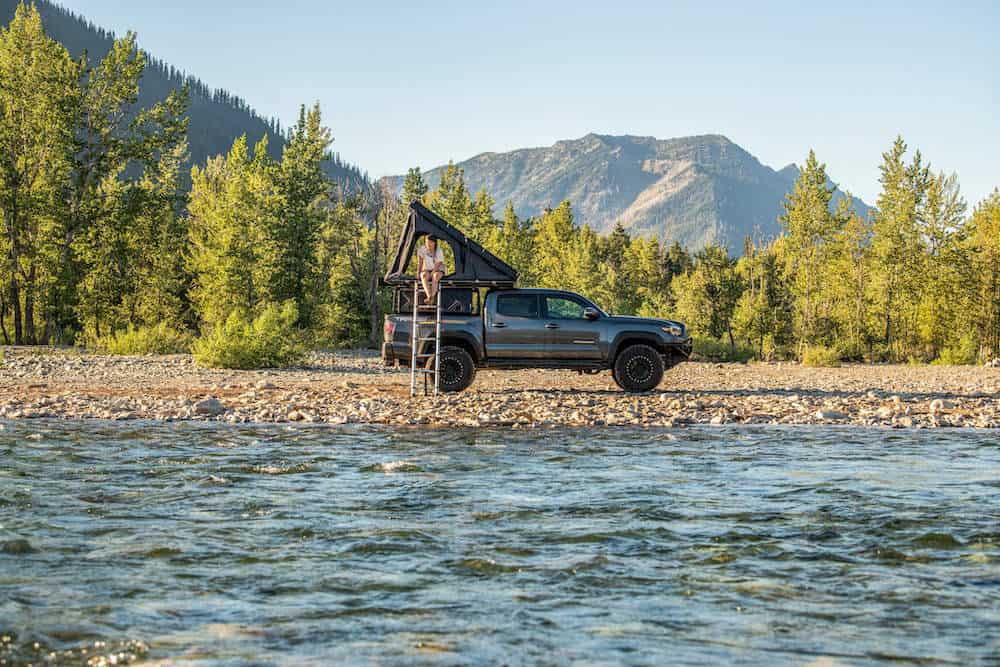 DIY Build Option
Everyone knows that a quality rooftop tent is not cheap, but in keeping with iKamper's focus on the customer, they are offering a "Build It Yourself" option that can save a few hundred dollars with just a few hours of work.
I love this feature as it saves money, but also gives you an opportunity to really understand how your rooftop tent operates. This helps when you are in the field and need to repair a broken strut or loose hinge which can happen while traversing narrow trails with low overhangs.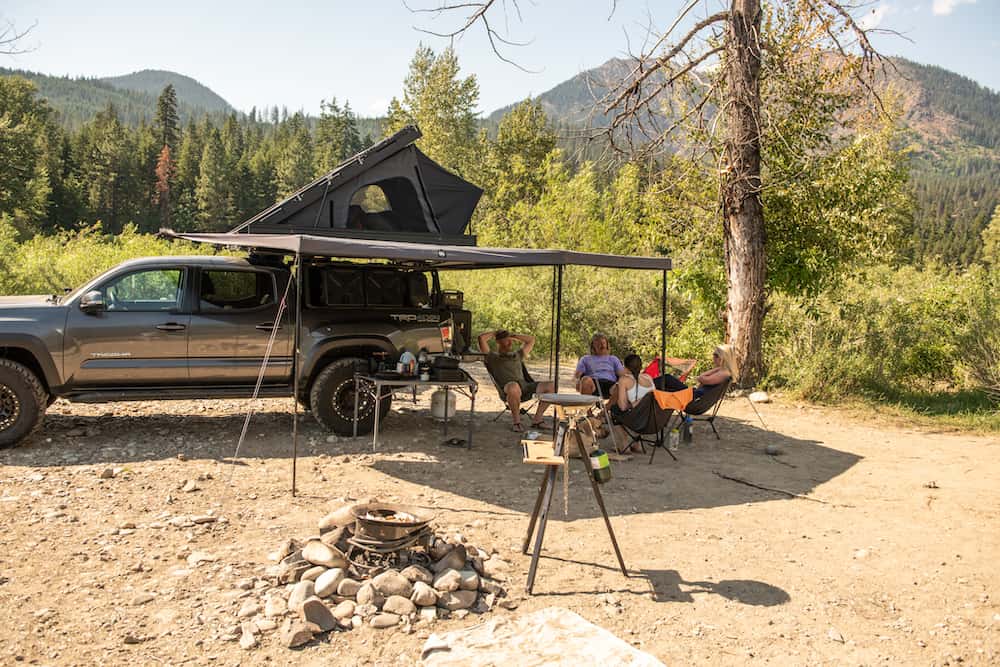 Load Bearing Cover
One of the main drawbacks to rooftop tents is how much real estate they occupy on your roof rack. With a tent installed you lose a spot to bring bikes, kayaks, surfboards, and other equipment. But the new iKamper exoshell that is available on the Blue Dot Voyager, reinforces fhe fiber-reinforced plastic (FRP) hard shells.
This system is load-bearing, allowing for gear or integrated solar panels to be easily mounted. Accessories and gear can be mounted on along the base or the top of the tent via the T-track, allowing the tent itself to act a versatile roofrack and opening the ability for permanent or temporary gear fitment.
How Much Does the iKamper Blue Dot Voyager (BDV) Cost?
BDV Duo – $2999 unassembled; $3399 assembled
BDV Solo – $2499 unassembled; $2899 assembled
Material Specs:
Canvas: 300 gsm Organic, Recycled Poly-Cotton
Rainfly: 75D Ripstop Polyester PU Coated
I recently saw the BDV at the SEMA show and was thoroughly impressed with the overall build and material quality. The new cover is much more useful and will be the deciding factor for a lot of buyers.
BVD Solo
BDV Duo
Capacity
1-person
2-person
Dimensions
40.25″ x 90″ x 6.75″
56″ x 90″ x 6.75″
Weight
130 lbs
150 lbs
Max Load
400 lbs
600 lbs