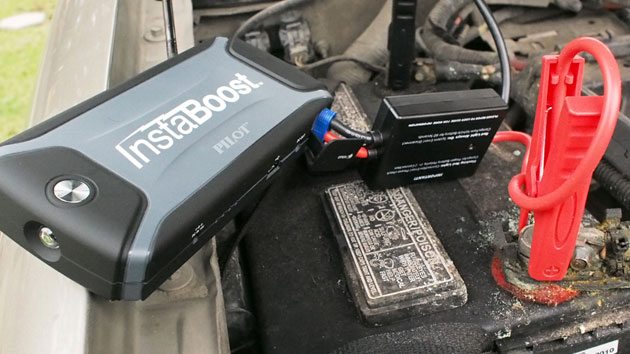 We've found the perfect last-minute gift for anyone in your family,the Pilot InstaBoost 400 Amp Car Battery Jump Starter! Here's why this gift is sexier than you think.
Car battery jump starters have changed dramatically over the past couple of years. We've got a 400 amp Powerstation that we keep in the back of our truck. It's huge and weighs about 20 lbs, but it works when we need it. The main drawback is that it only works for jumping car batteries.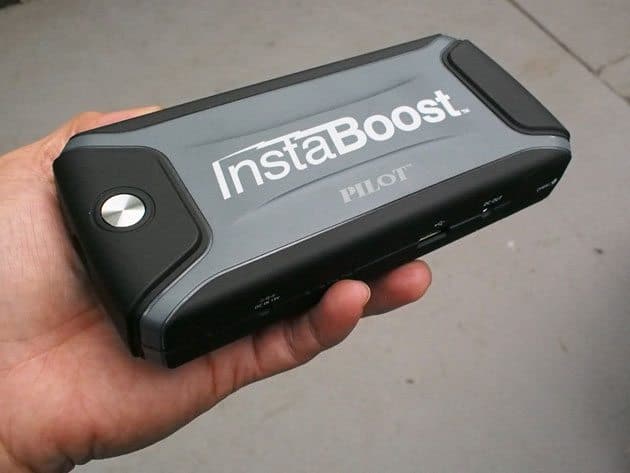 The Instaboost has the same amount of power and can jump start anything from a compact car to a full-size truck or SUV. Compare the two side-by-side and see the difference. The Instaboost is small and svelte and can fit in a glove box or easily under a seat (as well as a Christmas stocking). Once it's charge it will hold it for 6 months so just set a reminder twice a year and you'll always have jumping power. You can ditch the jumper cables if you want and you don't need to rely on the kindness of a stranger or AAA to rescue you.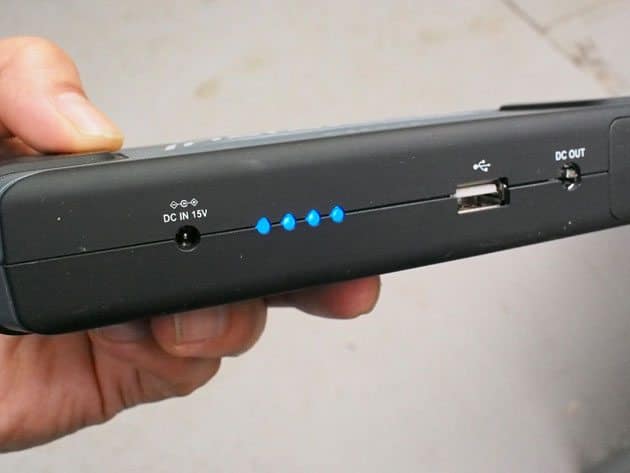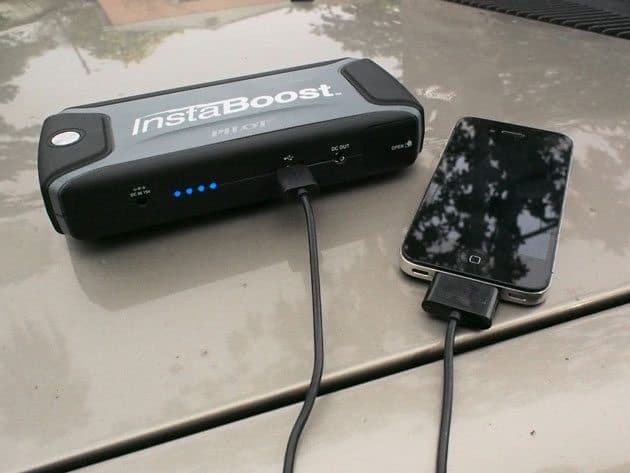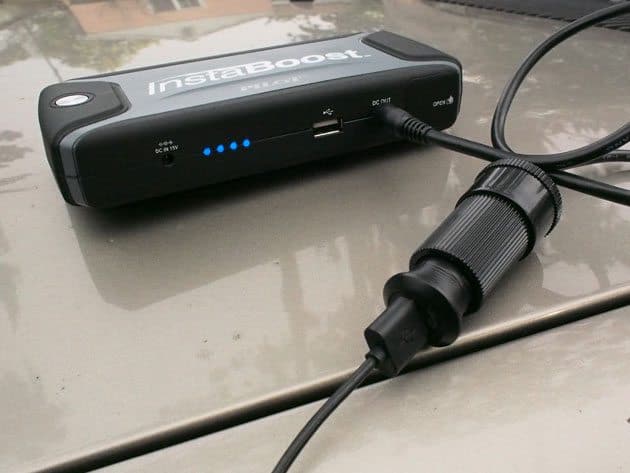 The Instaboost separates from the pack by offering a USB and 12-volt adapter so you can power and charge your cell phone, spotlights or mini air compressors. This feature makes the Instaboost much more valuable to every member of the family. If all the chargers in the car are taken you've got another power source for a tablet or phone.
As a safety feature the Instaboost also has a built-in LED flashlight that has a flashing SOS signal for nighttime road emergencies.
It's currently available at a 20% discount for $79 through December 24th at Lowe's. Shop here.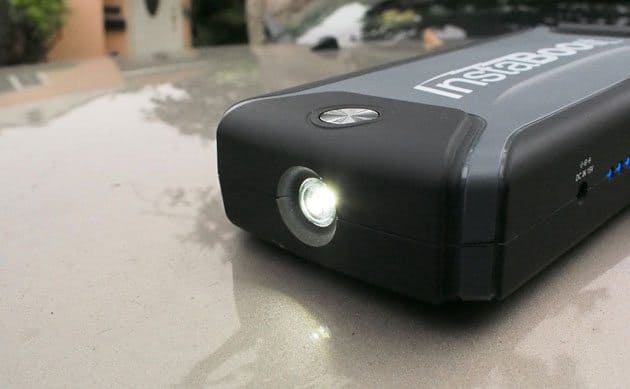 This post is sponsored by Lowe's. All opinions and photos are from Charles & Hudson LLC.