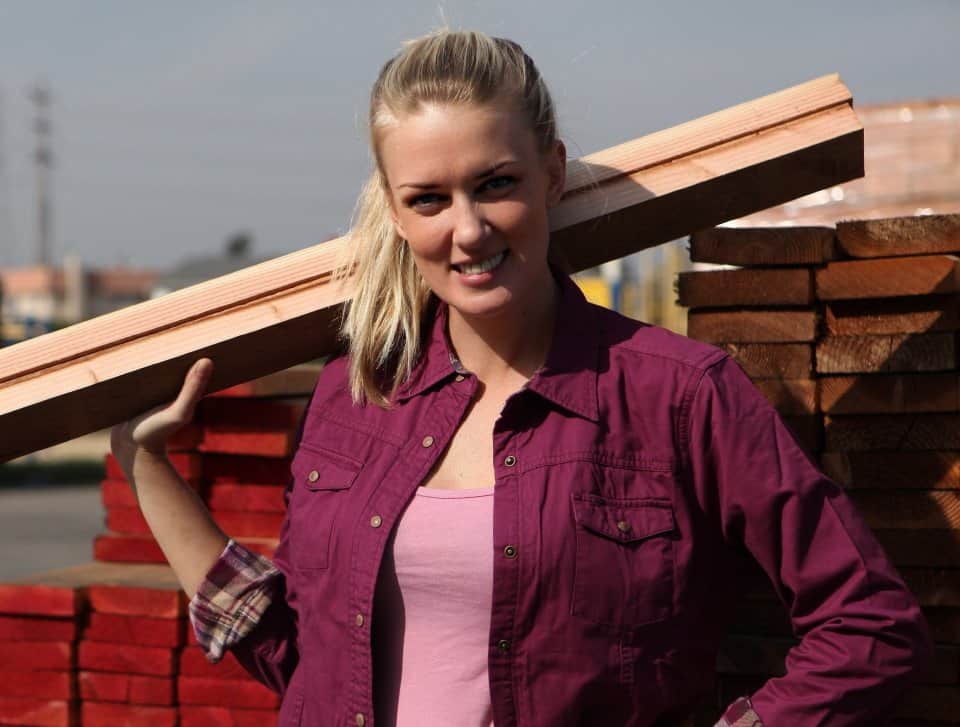 A couple years ago I visited the set of Built to Shred and one of the highlights was a happenstance encounter with Joanie Sprague, who is now part of the new cast for the return of Trading Spaces on TLC.
The Built to Shred crew had raised the bar with their spiral of death ramp and I was impressed by the complexity of the skate ramp structures that it seemed only a daredevil would ride. Among the crew of skaters and builders a tall blonde stood out who seemed much more focused on the construction of the ramps than the antics of the skaters.
I introduced myself and near the end of our conversation Joanie humbly mentioned that she was a host of her own show. It was awesome to meet a TV personality who really does work as a licensed contractor and is more interested in building cool things than pushing a book or TV show. But this story gets better.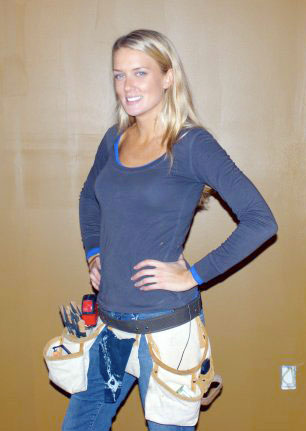 Trading Spaces isn't Joanie's first time on a home improvement show, she co-hosted a show Run My Renovation on the DIY Network and she was the runner-up on Cycle 6 of America's Next Top Model. Not quite the pedigree of most licensed contractors, which is why I had to interview her.
Keep reading to see how she followed her passion for building from the runway to renovations.
C&H: How has it been working on your own DIY Network show?
Joanie: Working on the DIY Network has been nothing short of incredible. I couldn't have asked for a better group of people to work with, who support me, and support each other.
Everyone is so talented, patient, and genuine. Sure, shooting a TV show has a lot of stresses, and there have been ups and downs, but every time I know that I have to go back to work, a huge smile goes on my face! I have learned so much, and I am sure I will continue to learn. What a blessing.
C&H: Can you share the story of how a Top Model became a DIY Network TV personality? Has your modeling experience helped you on the show?
Joanie: A model turned contractor…stranger things may not have happened, but for me, it was right up my alley. It was meant to be, you could say.
I have always been handy. I was always my father's little "boy", (we have no boys in our family, obviously). So I followed him everywhere; learning everything, involuntarily. Now, I am so grateful for the things I have learned. I also have a small business, Neat Freaks LA, where I do closets, organization, and handy girl jobs.
The on the job experience and the given notoriety (from ANTM), a friend made a tape of me working on a project and took it to the DIY Network, and a few months later I was auditioning.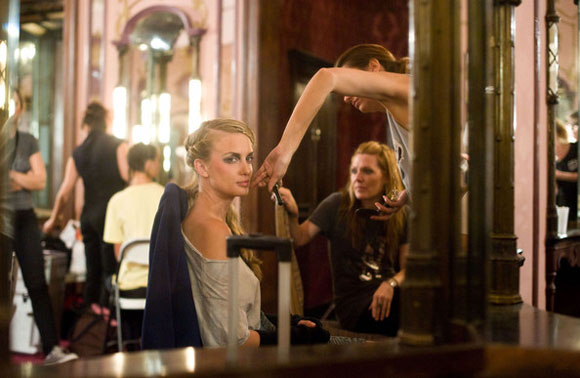 Being a model only helps when it comes to showing people the finished product. I do feel Vanna White-ish, but its perfect.
C&H: Can you share some of your short or long term goals beyond Run My Renovation?
Joanie: Ideally, I'd love to have my own show. I want to focus on women, empowering them to do home improvements, and educate themselves on the in's and outs of truly doing it yourself. If a Martha Stewart-like status could be reached, that would be awesome, minus the convicted felon part. Also, to start a women's work wear brand would be great and lady-friendly tools too!
C&H: What is the best way for DIY enthusiasts to learn new skills after they've been inspired by your show?
Joanie: I think DIY Network's how to videos are great, but not only that, taking the free classes at Lowe's and Home Depot are fantastic! And there is always Google! Heck, I still use Youtube when I'm in a pinch!
C&H: What are your interests outside of home improvement?
Joanie: I love video editing. I am a tech-savvy, Mac loving, Final Cut Pro using chick. I love to shoot, edit, and create. If I had the time, I would do it full time.
Also, cooking, painting, and playing piano and traveling. I just started doing Crossfit, and it's a cool community of athletes and friends. And DEFINITELY going to see concerts and shows. Anything live is so exciting.
C&H: Thanks Joanie!!!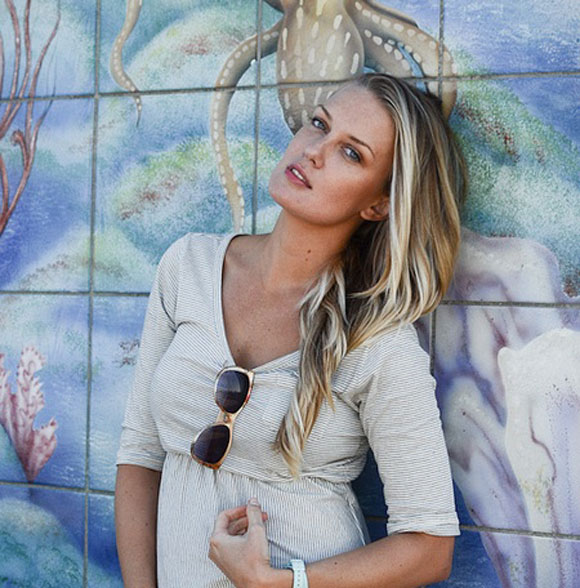 You can catch Joanie on Trading Spaces returns April 7 on TLC.
Joanie's contractor business is Neat Freaks LA.
You can also follow Joanie on Facebook and Twitter.
Mini-Profile
1. Favorite Designer
Tough one. I enjoy modern design. So anything inspired by Le Corbusier, Gropius, Oppenheim, Isozaki and of course the Wrights. (I grew up near Fallingwater)
But so many new designers are catching my eye with new things for the home! Also, I'm loving cottage-style living, and reclaimed wood right now too.
Fashion… easy, I adore Ksubi for denim, an LA Local – Future Heretics, Yves Saint Laurent for sunglasses, Gucci and Valentino for handbags, and Bulgari for jewelry.
(which I WISH I could afford)
2. Coveted Tool
Makita Impact Driver. Love it, need it.
3. Best Meal
Sushi, or Grilled Salmon and Roasted Sweet Potatoes. (I follow the Paleo lifestyle) 🙂
4. Dream Car
Audi A8, black on black. Or the Porsche Panamera, white, tan interior.
5. Memorable Book
"The Seven Spiritual Laws of Success" by Deepak Chopra. Nothing has changed my life more.
6. Favorite Film
"Ciao Manhattan" or "Love Me If You Dare"
7. Ultimate Travel Destination
Machu Pichu or the underwater hotel in Dubai
8. First Thing You Ever Built
I built a fort when I was a kid, with rooms and doors from random wood and whatever we could find. It was awesome.