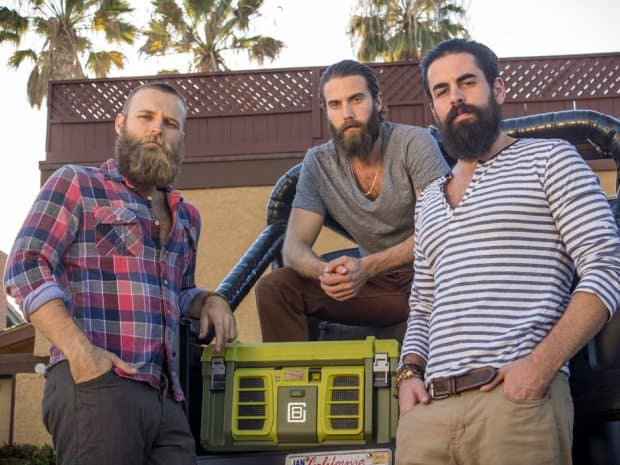 We covered the Coolbox a few weeks ago and now they've hit their funding goal and will soon start more design and production of the Coolbox. It's basically the do-everything-toolbox for contractors, DIYers and everyone in between.
The founders (Mike D'Agostini,Christopher Engolo, and Alex Brown) answered a few questions for us about the Coolbox and what it's been like launching a hardware product.
Congrats Chris and Jason on your successful crowd-funding launch of Coolbox. Did you honestly believe Coolbox would be such a big hit?
We knew from the start of this project that by pairing our talents together we could accomplish some incredible things. That being said, we are very humbled by the response that Coolbox has gotten during the course of our campaign. From all the feedback we solicited in early stages we knew that we were on to something, but we were definitely happy to see that play out into such a great campaign!
Now that you've exceeded expectations by 600%, the real work begins. What's next for CoolBox?
Our number one focus right now is building an incredible product. We have laid most of the ground work for the production of Coolbox, but there is still a lot of work to get this product up to our extremely high standards. We also have some incredible engineers and advisors on the team who are ensuring we exceed everyone's expectations with Coolbox.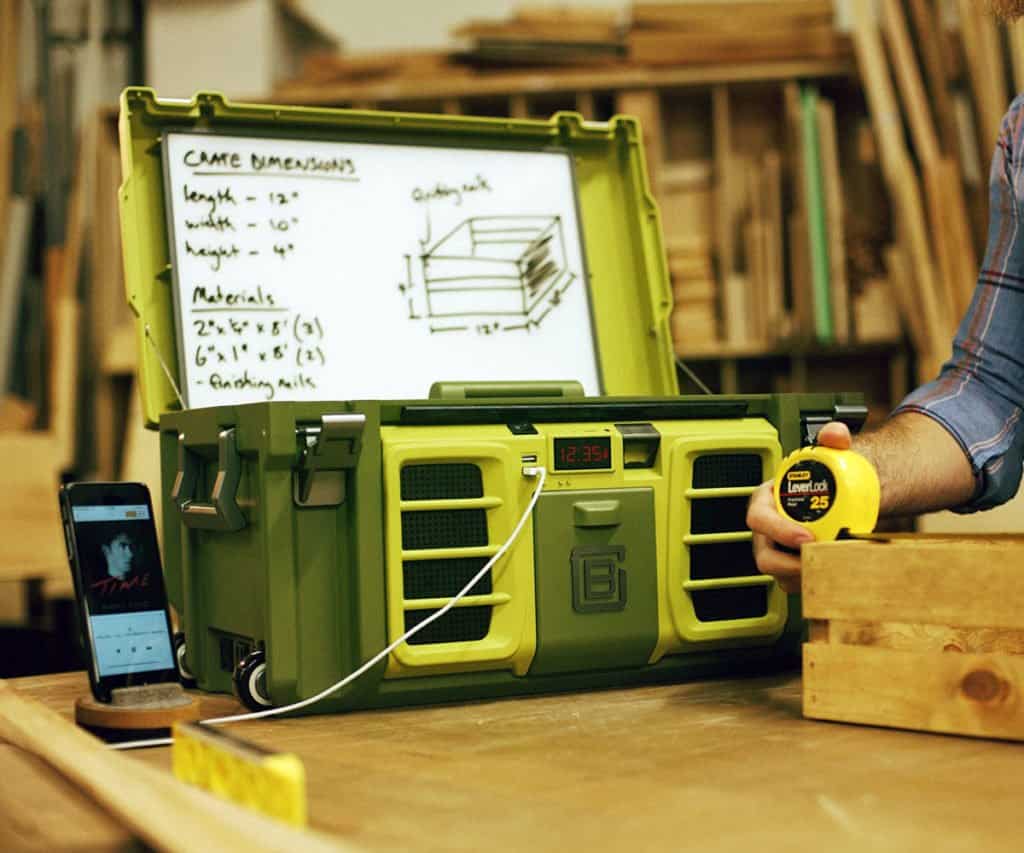 What features are missing from current tool boxes that your team realized would be a difference-maker for the Coolbox?
Coolbox obviously incorporated a lot of features that have never been seen before on a toolbox before. I wouldn't say that other toolboxes are missing these features as much as Coolbox stands out as something completely different. I think because we offer not one or two extra features, but rather a whole package of them is what makes us truly unique.
Do you see the trades getting on board with the CoolBox or is it just for the weekend warrior?
In addition to DIY'ers and weekend warriors, we see a number of tradespeople and construction workers ordering Coolbox. That being said, we have received a lot of feedback that indicates some tradespeople are "see it to believe it" kind of people. For those who are early adopters, they can get in on our pre-sale pricing and save. We also understand that many of those who need to try before they buy do not mind paying extra for something that is top notch, and will purchase it at the final retail price.
Do you plan to innovate on any other future products?
There is still a lot we can do to continually improve Coolbox and add new features and value. After we perfect this model we will develop a number of add-ons that will allow people to completely customize their Coolbox. As for new projects entirely, we plan on focusing on the task at hand and have our heads down working. We won't rule out a new product in the future, but we think it is best to focus on one thing at a time!
Any tips for future hardware and product designers who are considering launching a crowdfunding campaign for their product?
As general advice we would say firstly to ensure that you have a great team in place. Our team made a huge difference and allowed us to do a lot in a very short time. Another tip would be to plan meticulously for every single detail of the campaign, yet also remain nimble and expect the unexpected. We would also advise that you take PR and marketing seriously. Make sure that you can come out of the gate strong or it will be extremely difficult to meet or exceed your goal. It is a little cliché, but the last piece of advice is just to work your butt off and never give up. A campaign is really hard work, so it is important to roll with the punches and give it everything you have!​​​​​​​​