I've known about cold air intakes (CAI) for years, but I've never installed them on a vehicle I own, until now. I've been seeking a power boost and better response on my 2008 Ford F-150, and wanted to find out if a K&N cold air intake was the answer.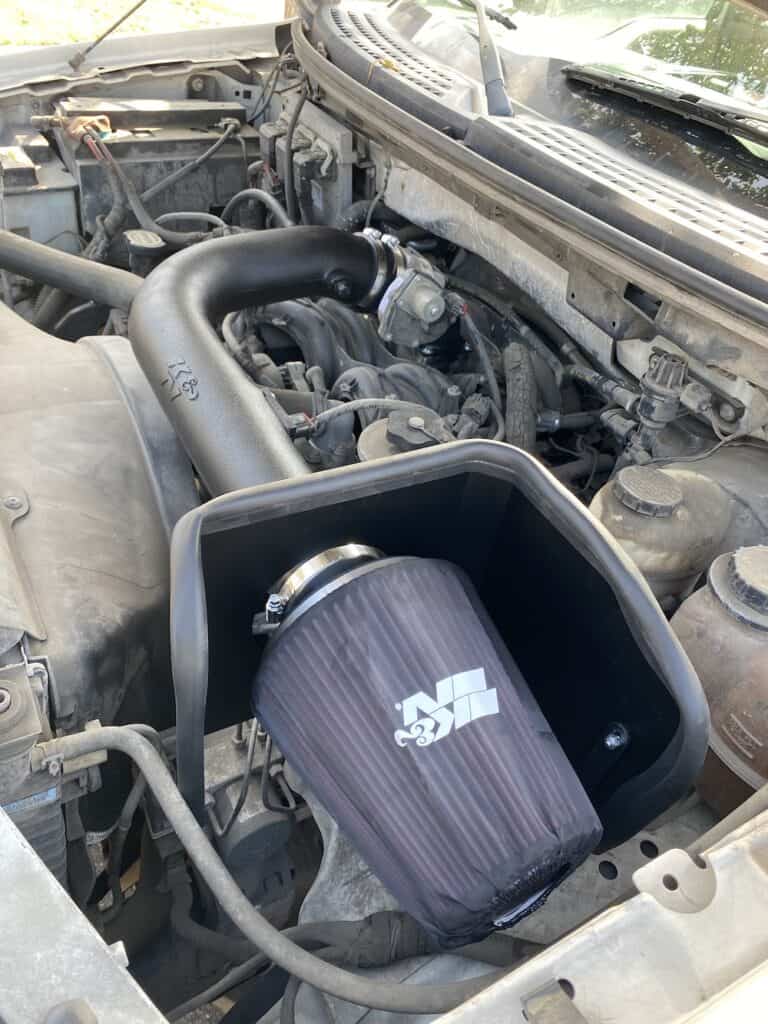 My F-150 is the 5.4 Triton V8 and has 165,000 miles on it. I never tow and it's been treated well with oil changes and maintenance at regular intervals. Despite the big V8, I've always wanted a bit more power. The only mod I've made is replacing the stock muffler with a Flowmaster Delta 50.
I love the sound of the Flowmaster, but I doubt it added any more power to the vehicle, or if it did it was not measurable to me while driving. But I felt a difference with the K&N immediately!
What is a Cold Air Intake
An engine that breathes better, performs better, so the adage goes. Factory air intake boxes on most naturally aspirated trucks are large hunks of plastic that serve no real purpose except to drown out sound and get the engine to spec for the best mileage, but not necessarily the best performance.
Here's a photo of the gigantic factory intake box on my F-150.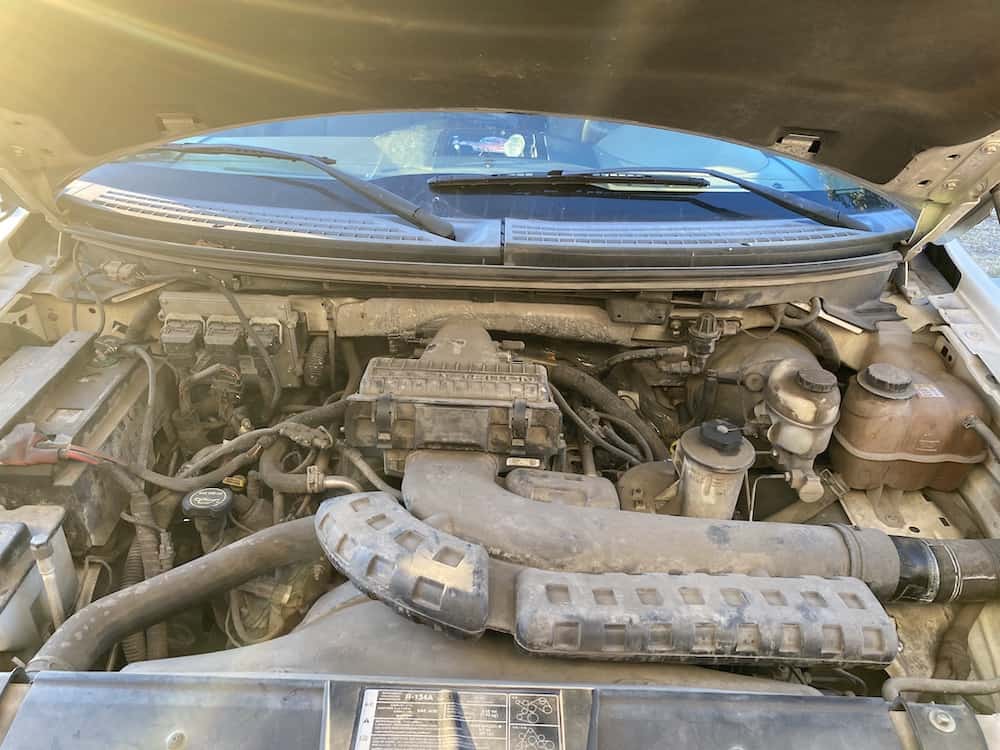 A cold air intake replaces this box with a shorter and larger diameter air intake tube and exposed air filter. Imagine your engine wearing a mask and now you've taken it off.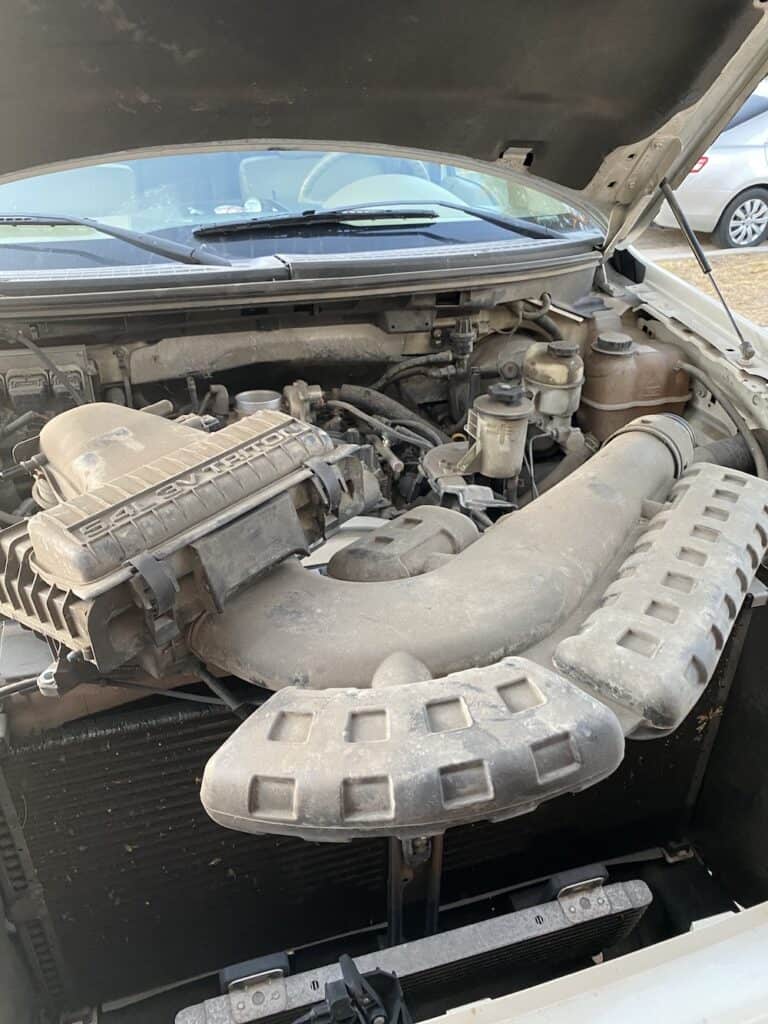 Improved engine airflow can not only increase horsepower, but can also improve fuel efficiency and lengthen engine life.
Here's the new K&N cold air intake. Notice how much sleeker and smaller it is.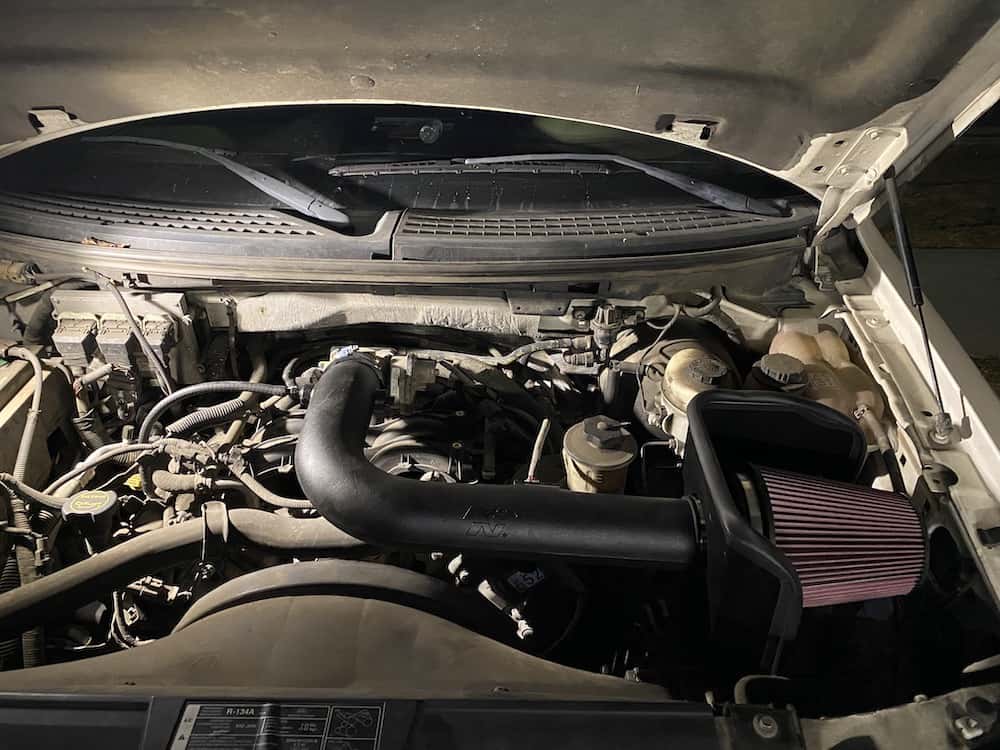 The drawback to some with a cold air intake is that because the air intake baffle was removed, your engine will be louder. I actually love the sound of the intake whirring up, but some might not. For me, it was a happy trade-off.
How to Install a K&N Cold Air Intake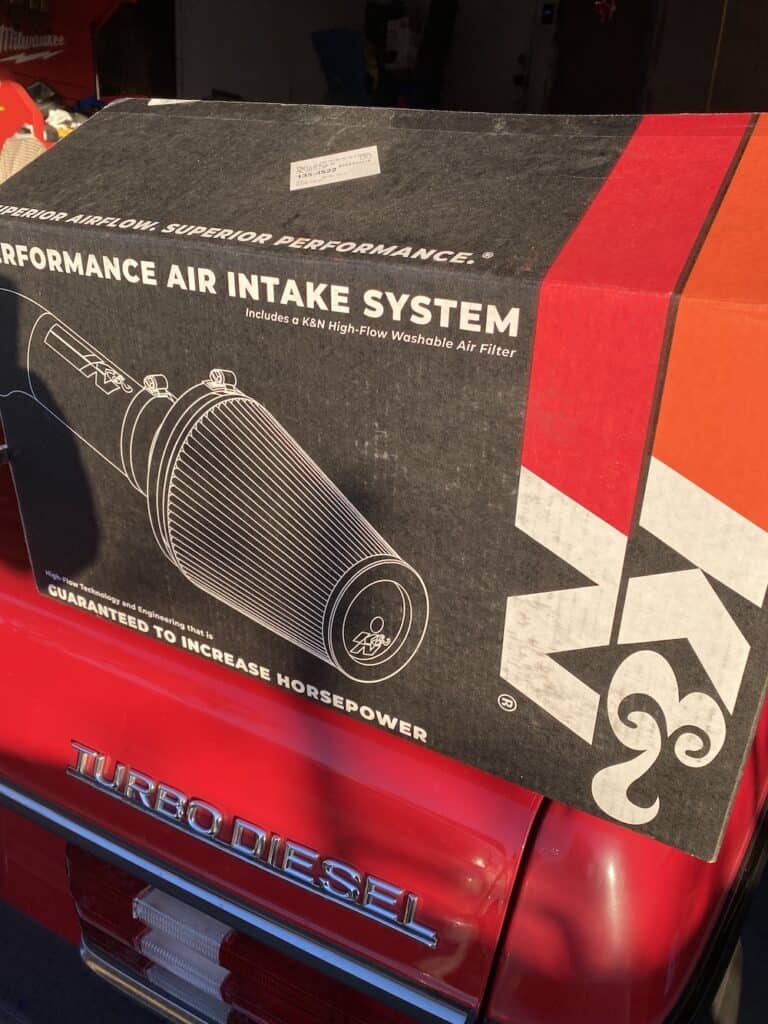 The K&N 57-2556 cold air intake arrived in a medium sized box, and included clear instructions and all hardware to install the intake. This intake is the least expensive model because the intake tube is made of roto-molded HDPE plastic, compared to power coated or bare aluminum. The latter models look great, but offer the same results.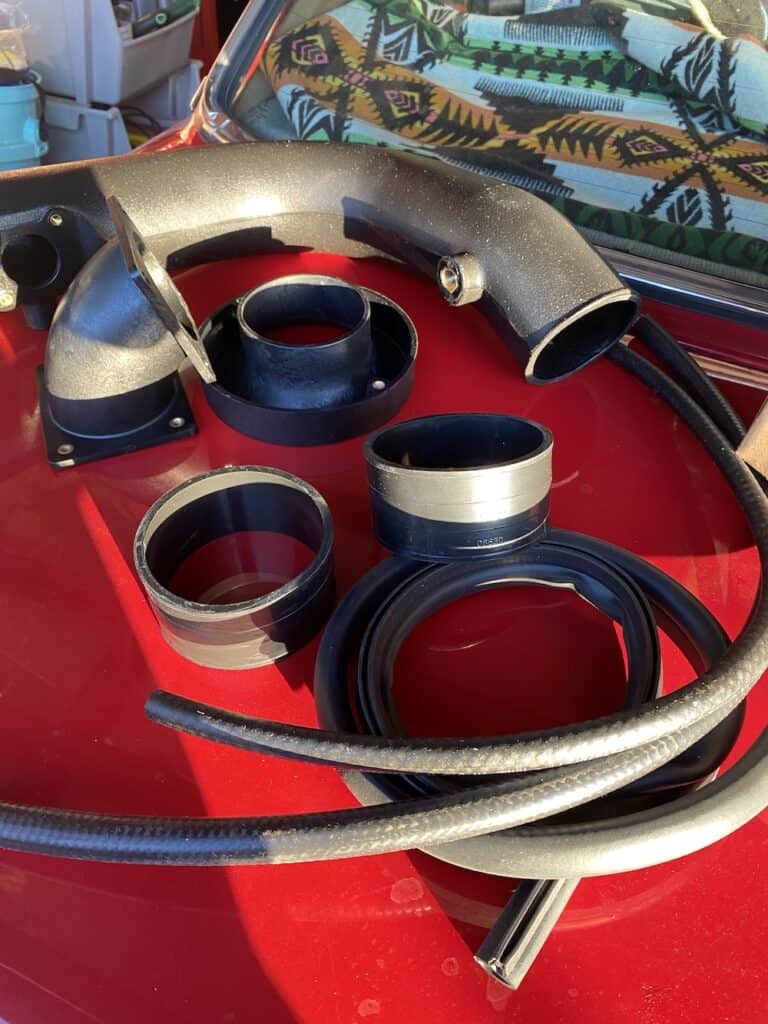 Although instructions and photos were included, I also referred to this helpful YouTube video during installation.
I needed a socket set and I also used an impact to drill a small hole through some sheet metal for the heat shield.
I've never installed an intake before and it took me about an hour and half. I took it slow and the install was straightforward and went really smoothly.
The intake tube on the K&N is an inch larger which allows for more air flow.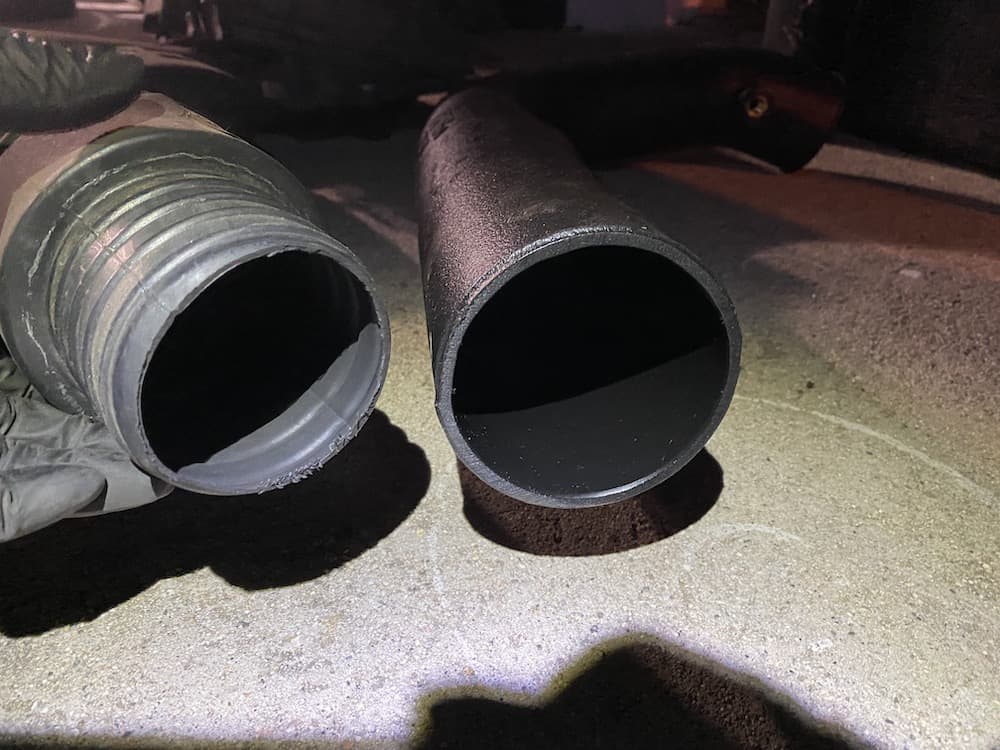 When lined up together, you can really see the difference in size when you compare the factory intake with the K&N intake.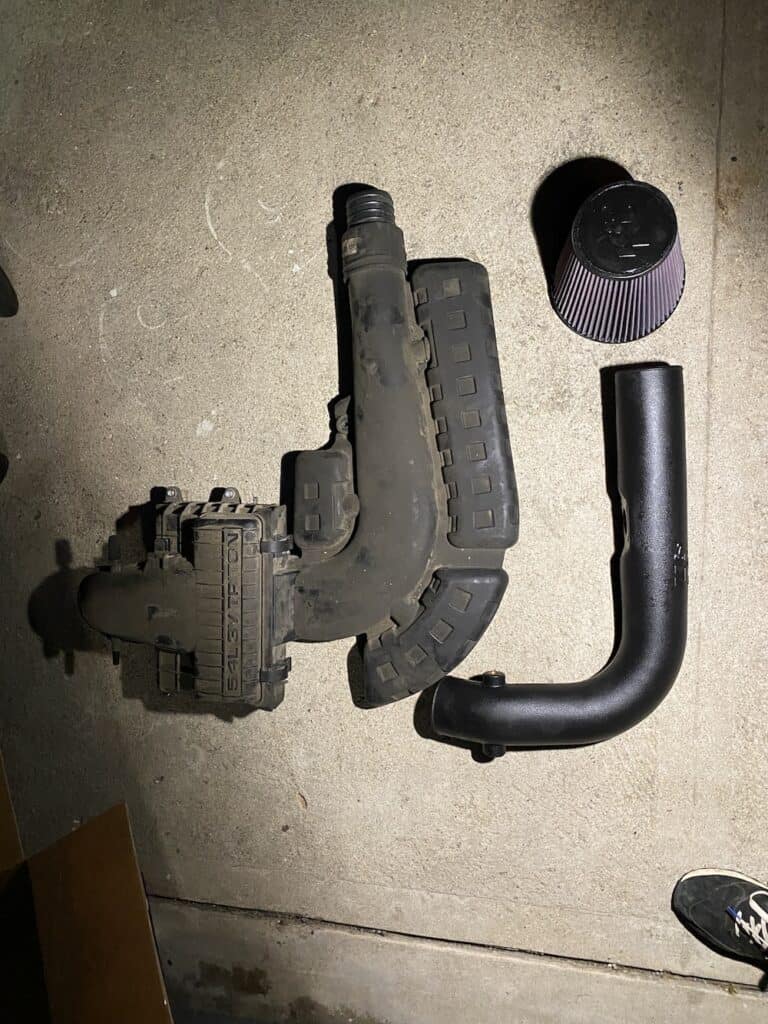 On engine startup I was worried about a check engine light, but the truck started up great and there were no lights. I couldn't wait to open it up on the freeway.
You Can Feel the Difference
The next day we drove down to Newport Beach from LA with a full haul of kids, bikes, skateboards, and surfboards.
The truck drove well and I could feel a real difference when I got on the pedal to pass. The truck seemed to drop into 3rd faster and accelerate harder from the 40 to 60 mph range.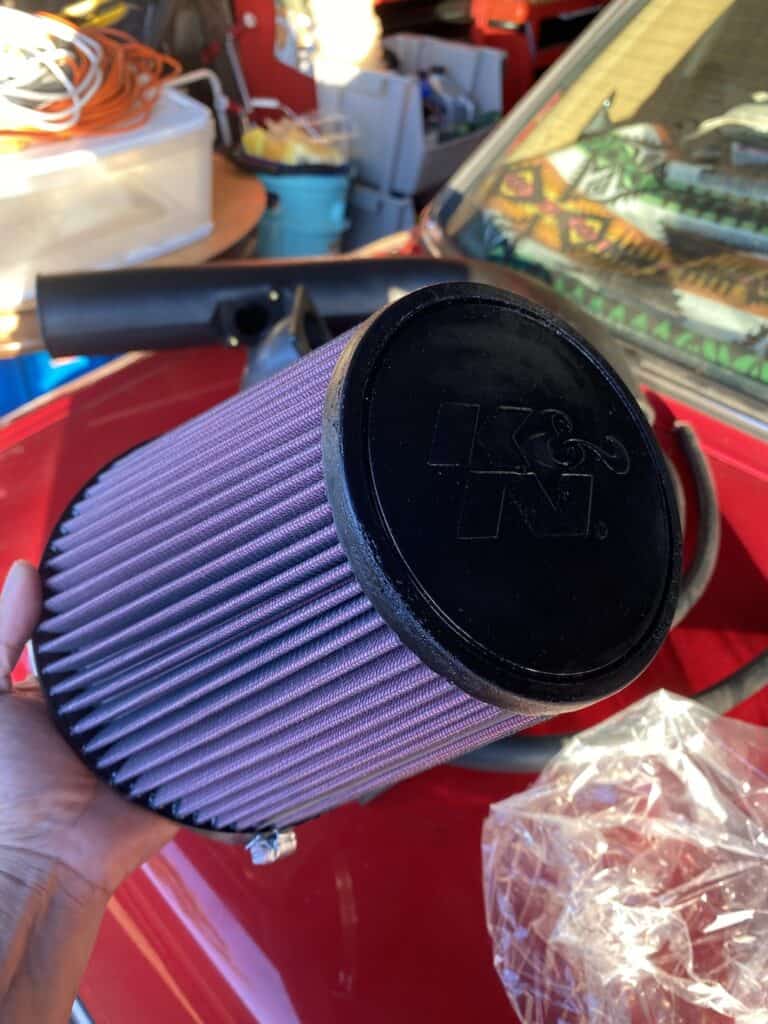 Stomping on it, I could really hear the whirr of the intake, but it wasn't any louder than the exhaust. If I didn't have an aftermarket exhaust it would have been more noticeable.
The engine seems to get up to RPM faster which has adjusted the shift points. This makes a world of difference when passing or towing. Off the start I haven't noticed a huge difference, but the middle of the powerband feels like the sweet spot.
In addition to improved performance, the K&N requires less maintenance. You only need to service it every 100,000 miles, but I'd check it every 10,000 miles to make sure there are no blockages. I also installed an air-filter wrap to prolong the life of the filter and provide more protection from water, moisture, and dust.
Final Verdict
I wish I had installed an intake sooner. I feel like my aging 5.4 has new life and the next logical step will be to add a custom tuner, to extract even more power out of this truck.
If you are looking for a bolt-on performance mod that won't void your warranty or break the bank, then consider a K&N cold air intake for your car or truck.