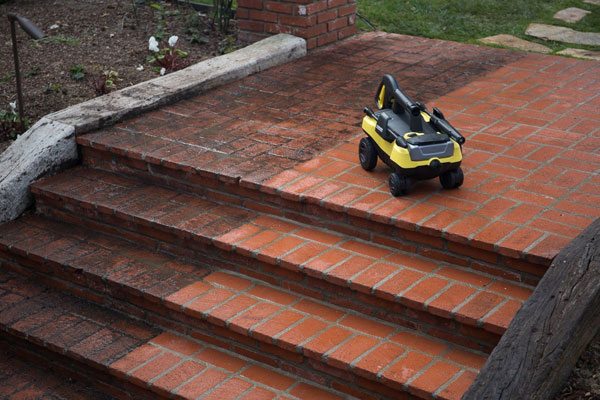 Pressure washers are extremely handy tools. We use ours to clean our cars, wash the siding, clear the patio, the possibilities are endless. They use much less water than a hose and a standard garden nozzle and the concentrated spray makes quick work of dust, dirt and grime on almost any surface.
We recently tested the Karcher K 3 Follow Me electric pressure washer and have been very impressed.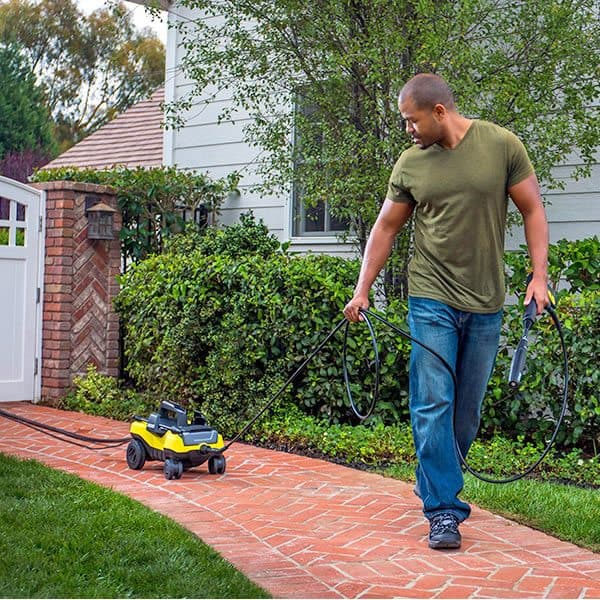 We were skeptical of its small size and we've never seen an electric pressure washer perform very well, but this baby is small and mighty. It operates at 1800 PSI and 1.3 gallons per minute. It only weighs 50 lbs. and can be stored in your closet.
We liked the compact size and since there was no gas/oil to mess with it was much cleaner to operate and maintain. You simply plug it in and the long extension cord will provide plenty of reach.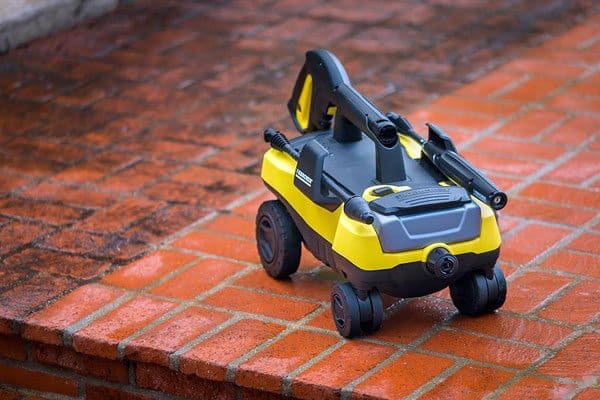 It comes with two attachments, an adjustable nozzle that can spray soap or a more concentrated end that shoots a steady and narrow stream. The only drawback in our eyes is the host tends to get tangled easily. We think they could have used a better material that wraps easier and is more sturdy.
Check out our quick video as well as a fun car wash demo.
6 Second Car Wash #carwashvine #carwash https://t.co/33mJ9Y3VnF — Charles & Hudson (@Charles_Hudson) August 4, 2014
The ideal applications are cleaning driveways, patio furniture and vehicles. For more information visit Karcher.