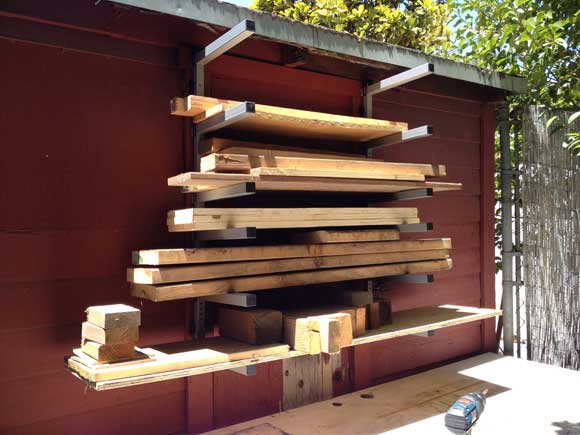 Our back yard was starting to look like a scrap yard as we had a lot of random 2x4s and 4x4s strewn about, plus the odd pine boards that we want to keep as they will come in handy on some future project.
We knew we needed some type of wood/lumber storage system and the Rockwell lumber racks were the perfect solution.
They include six levels of lumber storage and can be adjustable in height so you can use some of them as a shelf base and others to hold lumber or anything else that needs can be stored horizontally.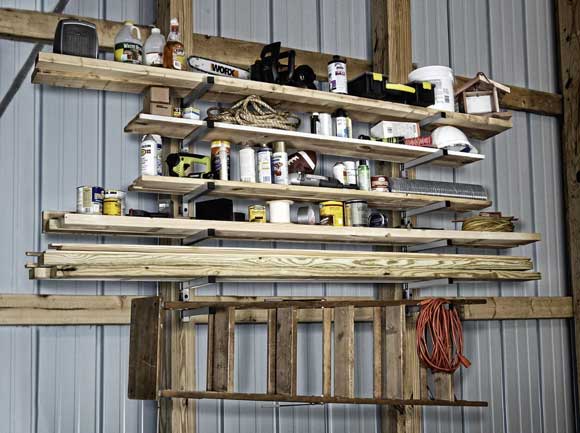 Installation was easy as you simply slide on each rack then attach the unit to the wall.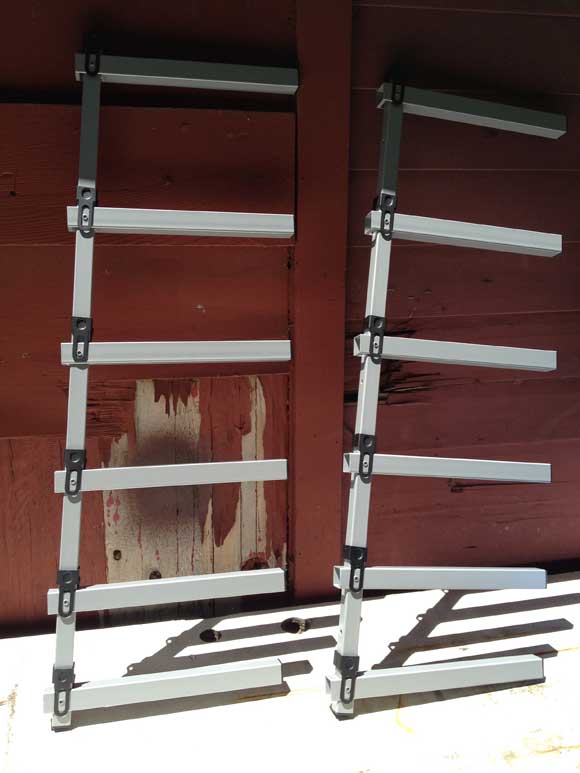 After attaching the rack you can raise and lower each arm according to your needs. No tools needed.