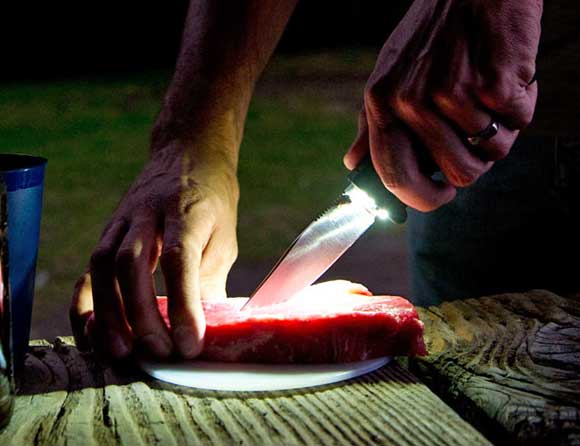 A knife plus a flashlight in one tool is one of those combinations that everyone should have. LED's are in almost every power tool and we've used our cordless drill as a flashlight many times, but for some reason we've never seen a knife and flashlight combined until now.
The Blade Light frees up one hand when using your knife at night and is perfect for camping, hunting and any other time you don't want the glare of an overhead light.
You can use the blade with or without the light but before long it will probably be your must-have nighttime accessory.
The Blade Light runs on two AAA batteries that provide 34-37 Lumens of bright white light from 6 LEDs that are molded into the handle.
The Blade Light will be available from SOG dealers this month.
Here's a video of the Blade Light in action.