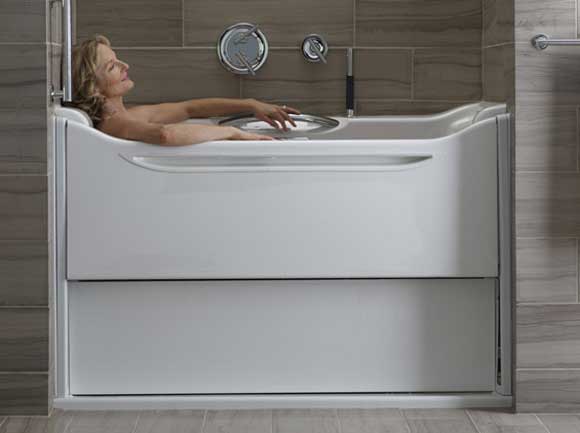 Universal design continues to influence product design and this years Builders Show was no different. We saw a number of great products but one of our favorites was the Elevance Bathtub from Kohler.
Unlike other universal design bathtubs the Kohler Elevance uses a rising wall entrance feature instead of a swinging door style. This provides more room and ease for someone to enter the tub. There is no step over and you can simply slide your body into the bath and then raise the wall and fill with water.
The tub also drains twice as fast so you aren't sitting in water for a long time before lowering the wall to exit the bath.

Kohler also offers other universal design touches throughout their line of products and most notably a raised toilet seat they call a luxury or comfort height. They say once you use one you won't ever want to go back to a shorter toilet.