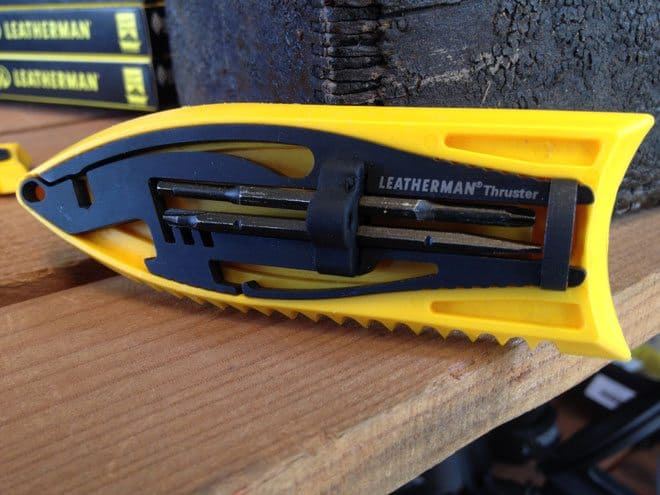 Leatherman has just released a couple of new pocket tools that are geared towards travelers and action sports enthusiasts (which are crossover markets). We first saw the Thruster and the Shooter at the Nikau Kai Waterman Shop in Manhattan Beach and were stoked to see a new hand tool that looked to have everything a surfer or fisherman would need in one compact tool.
The Thruster is the larger of the two and was designed with pro surfer Cyrus Sutton who made sure it included a bit driver with fin key, easy-out, wax comb, and a lanyard hook or spring hook, depending on how you like to tote it around. Plus a bottle opener which is a must for most surfers.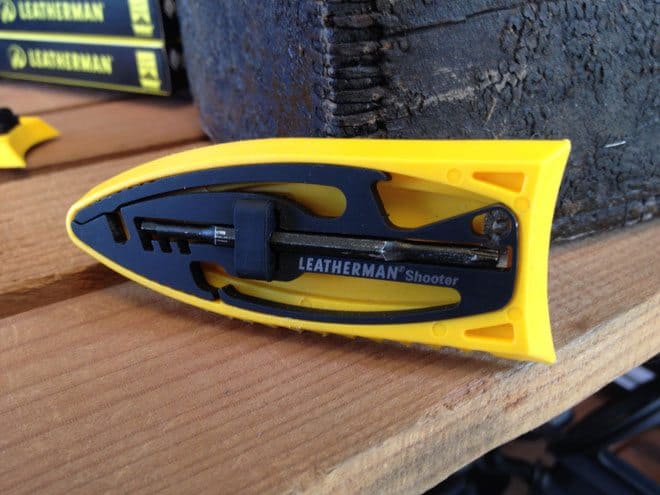 If  you need something even smaller, the Shooter is available. It can clip to a pack with the quick spring hook, or stash it with your keys using the lanyard hole. It includes a fin key, wax comb, and bit driver.
Both tools feature 420 Stainless Steel and a chic black oxide powder-coating finish.
Check it out at Leatherman.com