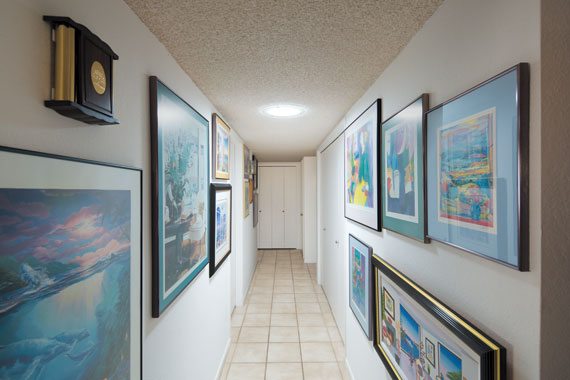 Growing up in Arizona I had always heard of people moving here because of the weather. It wasn't until I lived in Seattle and then New York before I realized the impact that sun has on our lives. The warmth and daylight that I had once taken for granted, I now craved during the dark months of winter. Tucson, Arizona averages 284 days of sunshine per year, and about 15 years ago my parents decided to harness this light by installing a Solatube Daylighting System in their home.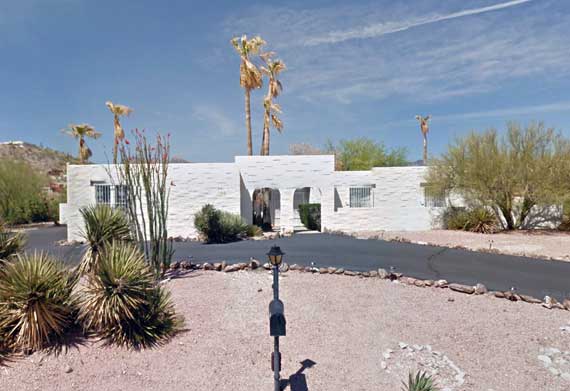 The home I grew up in is fairly standard for Tucson with adobe walls and a flat roof. When we moved into the home, my dad had the roof painted with a reflective coating to keep the house cool.  He and my mom also considered the best ways to light our home. We have a large great room with a big window that looks out onto a covered and enclosed patio area. This provides a decent amount of light, but the room remained surprisingly dark with no direct sunlight. Instead of wiring overhead lights, my parents discovered Solatube and had one installed in the great room as well as the main hallway, which received no natural light.
Compared to a standard skylight, Solatube Daylighting Systems are effective from dawn to dusk. They do this by harvesting light using a patented rooftop dome that then transfers the light through highly reflective tubing down into your home through specially designed lenses that evenly disperse the light into the room of your choice. As an added bonus, they also block infrared and ultraviolet rays to keep heat out and prevent fading of furnishings.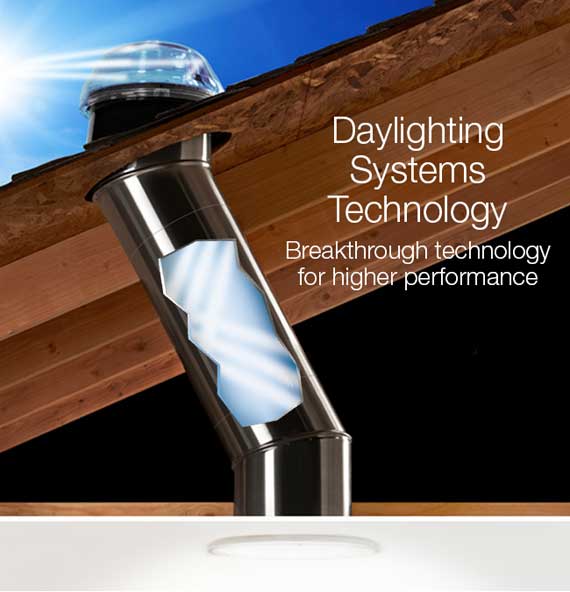 Solatube at Home
My parents have been extremely pleased with their daylighting system from the moment they got it. The change in our home was dramatic, especially in our rarely used great room. Suddenly it became the perfect spot to relax and read. Santa even chooses this room as the perfect place to display our gifts on Christmas morning.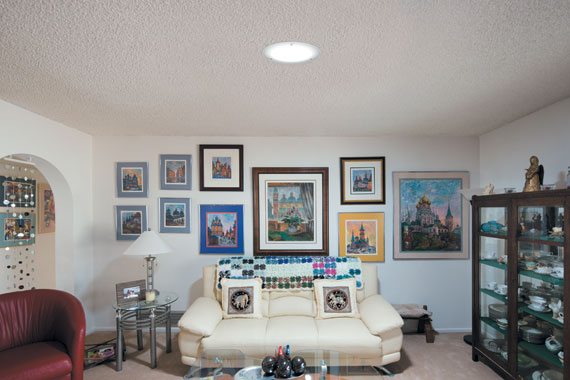 Our dark hallway is now bathed in light and looks great with the new tile my parents recently installed. The hallway is narrow but offers plenty of wall space for art. Before the Solatube unit was installed, they couldn't properly enjoy gazing at the paintings. Installing an overhead light was an option, but it still would have produced shadows. Also, leaving the light on all day was not an economical option, which is why they originally sought out Solatube.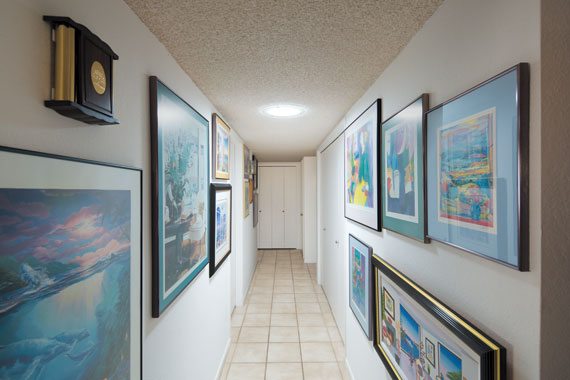 The Solatube technology has changed tremendously since the 90s when my parent's lights were installed, so last month we upgraded their units with the latest Solatube Daylighting System. This included a new dome, upgraded tubing and a new decorative fixture. It's hard to imagine my parents being any more pleased with their original Solatube lighting, but the upgraded components have made a huge difference. Even at sunset when natural light levels are at their lowest, the Solatube fixture still emits a reasonable amount of light and, during the day, the overall light dispersed is far brighter than it was before. The new decorative fixture is also much more refined and fits seamlessly into the ceiling.
Solatube Daylighting System – Installation
The upgrade took less than an hour to install, thanks to the fast, friendly and efficient service provided by the Sunshine Experts in Tucson. A new installation takes a little longer – about 2 hours – because there are a few more steps involved. Typical installations cost $400-$600 and, you can locate  your local Solatube dealer at www.solatube.com.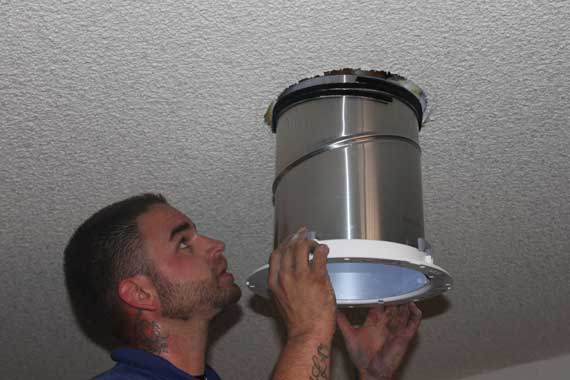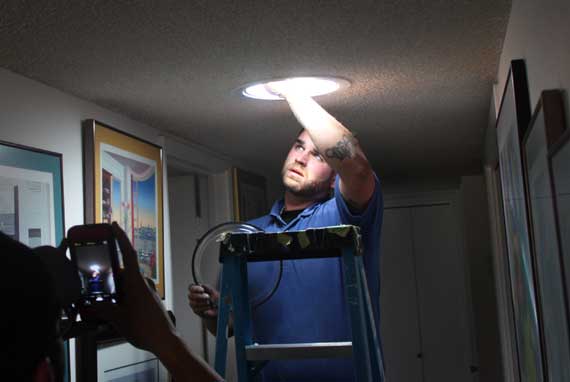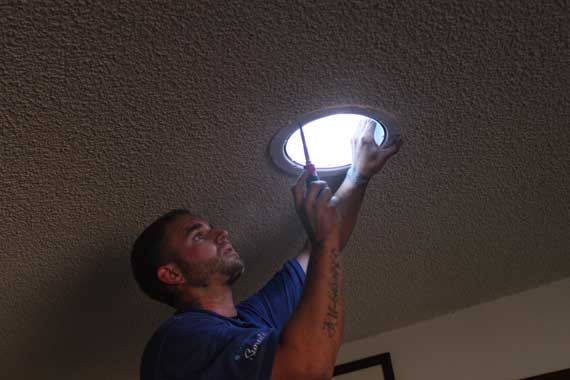 Solatube Daylighting System – Before & After Photos
Here are some before and after photos of the Solatube Daylighting System installed in homes across the country. You can see that Solatube is not only effective to illuminate dark rooms but also works great as a primary light source for kitchens, dining areas, and bathrooms.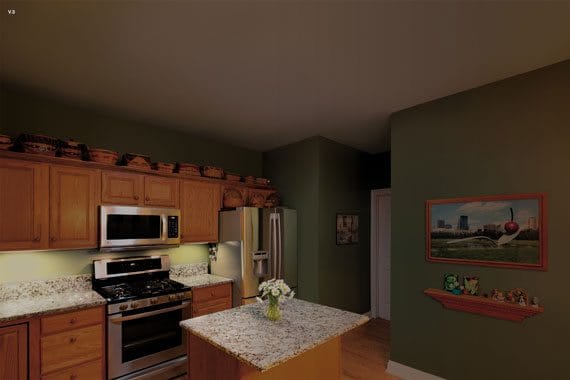 Kitchen before Solatube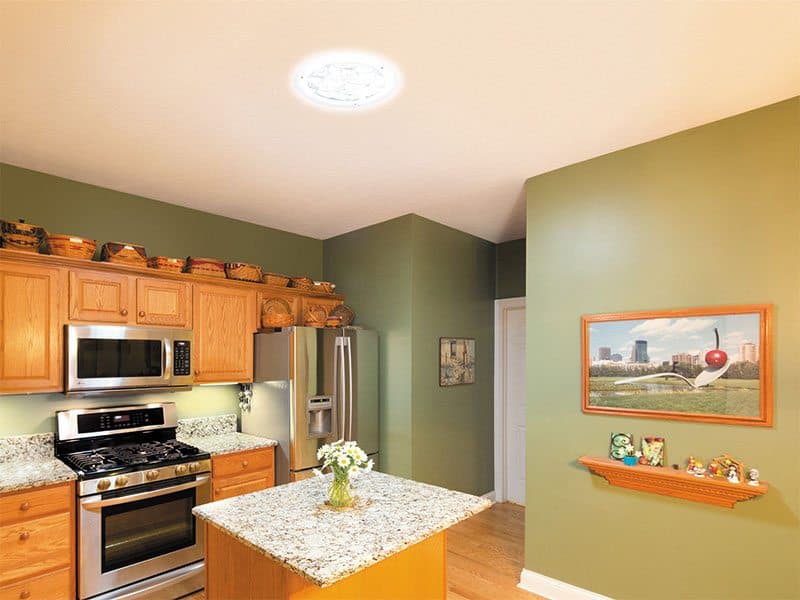 Kitchen after Solatube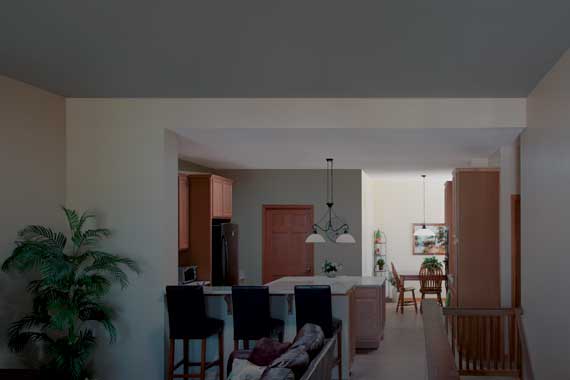 Dining area before Solatube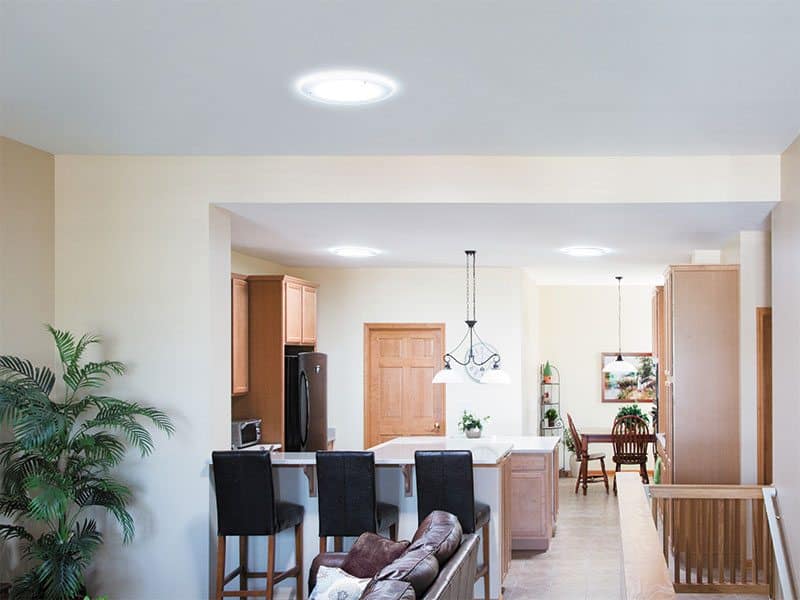 Dining area after Solatube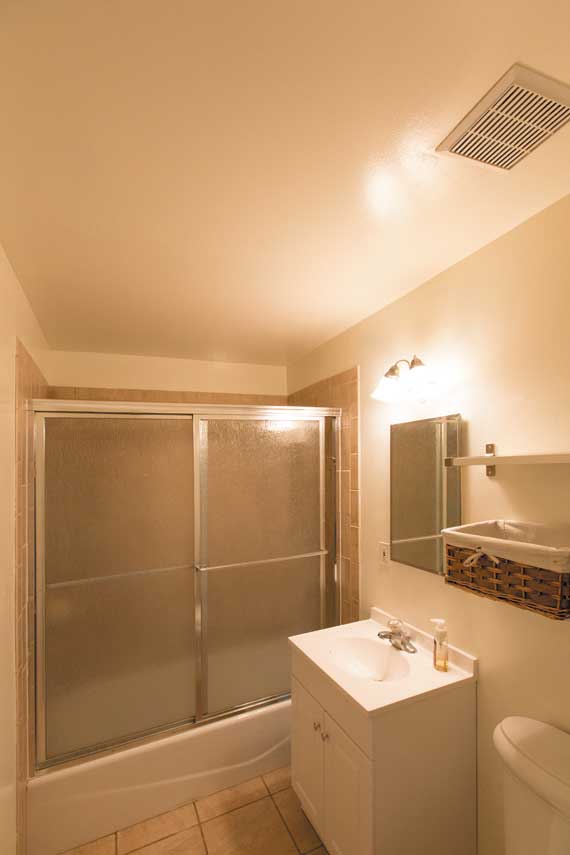 Bathroon before Solatube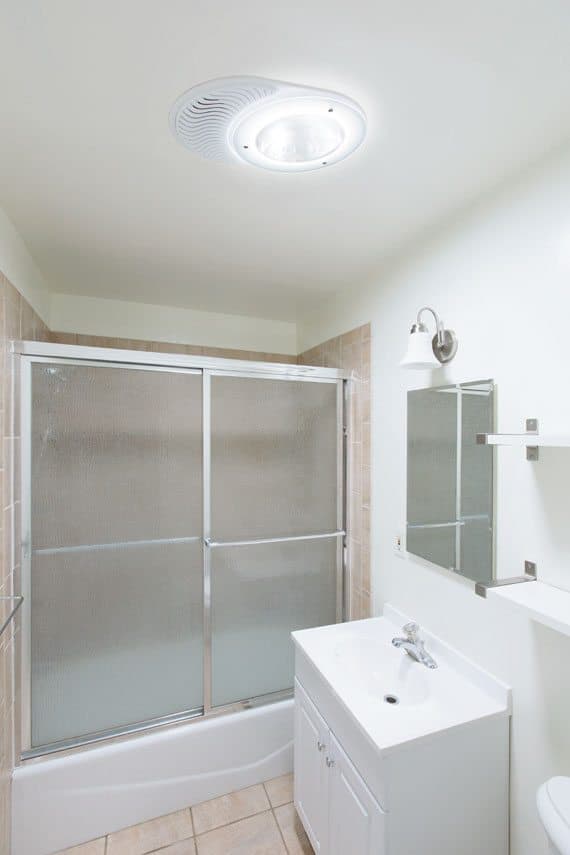 Bathroom after Solatube
More Solatube Daylighting Photos
These photos really show how effective Solatube is at delivering natural daylight to a variety of rooms, including closets.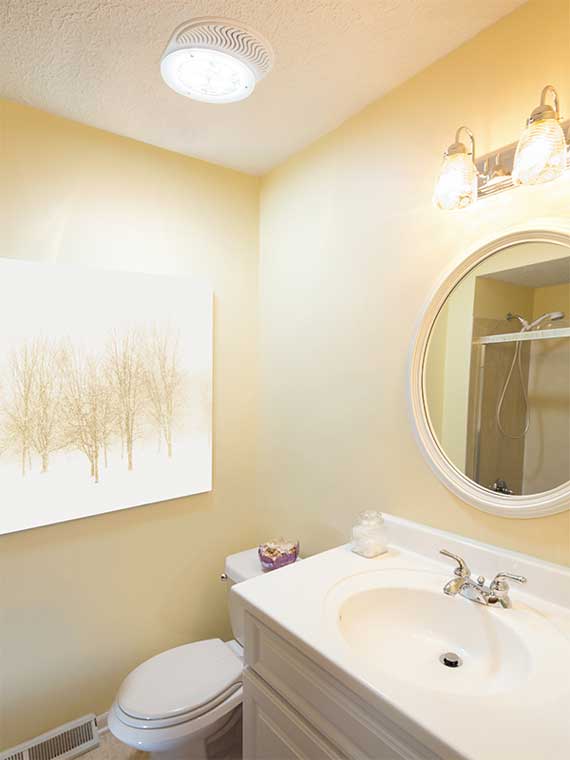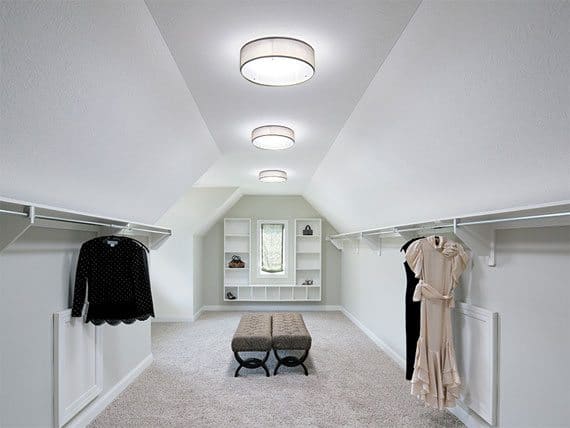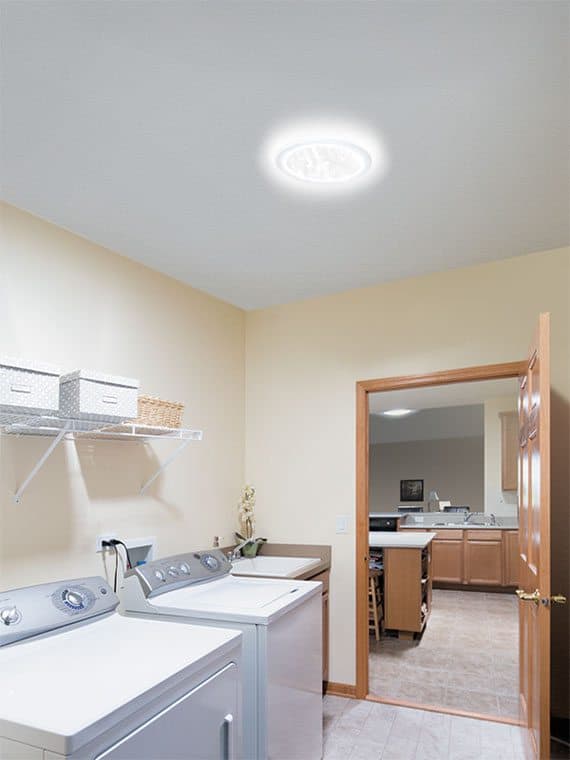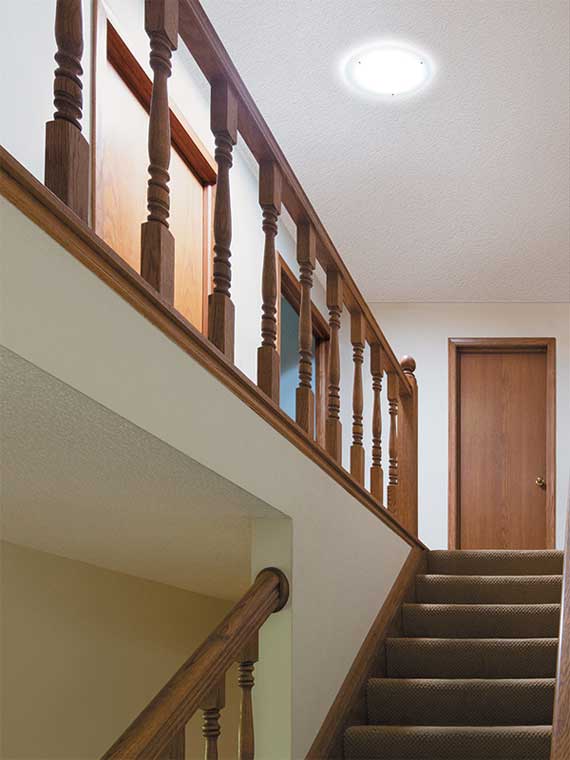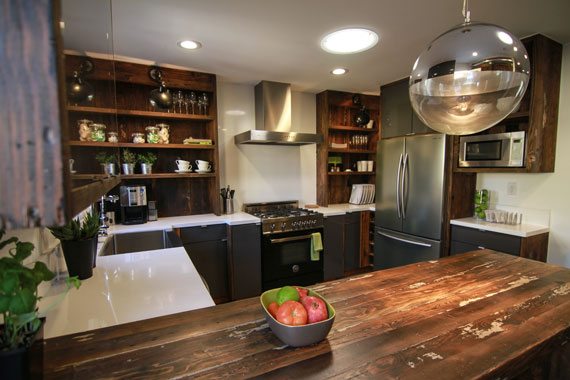 If you think Solatube would be a great solution in your home, then check out their free Solatube Home Daylighting Guide. This informational booklet explains the benefits of daylighting, how it can work in your home, and how fixtures and add-ons can be used to suit your taste and style.
[box type="shadow"] Disclosure: This article is sponsored by Solatube International, Inc.. All opinions expressed are those of Timothy Dahl of Charles & Hudson. Solatube International's policies align with WOMMA Ethics Code, FTC guidelines and social media engagement recommendations.[/box]