We love the natural light in our home, but with it comes undesirable heat and UV rays. We recently had LLumar residential window film installed and the difference is astounding. Here's why.
We've never liked drapes and window coverings as they can look dated and gather dust and dirt. Although they block the heat and light and provide privacy, we've been seeking an alternative.
After having LLumar window film installed by The Tint Pros, we agree that it's the best way to help block UV rays and heat from entering your home. It works just like tint for your car, maybe even better.
Love/Hate our Window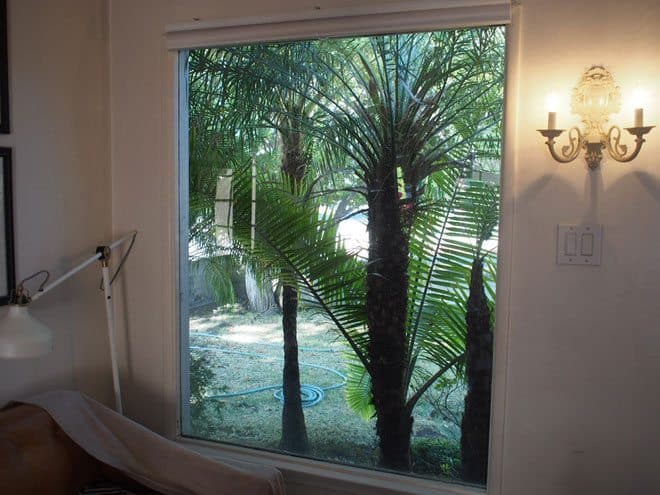 Our west-facing front window is the largest window in our home and provides plenty of natural light throughout the day but it has drawbacks. While we love having our couch next to the window it gets uncomfortably warm in the afternoon from the heat transfer.
We don't have air-conditioning since we live somewhat close to the beach in West LA. We run fans and open windows but it can get HOT and the glare can make it difficult to see our television.
Since the couch is next to the window we know it's only a matter of time before it shows signs of fading. Since we already enjoy the beach, we want to avoid catching any extra sun on our skin.
Installation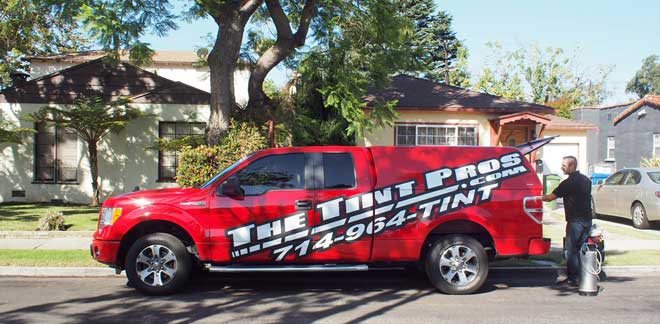 We started the process of getting our window tinted with a visit from our local LLumar dealer. Greg from The Tint Pros walked us through the benefits of residential window film and how Vista by LLumar window film would make a huge difference in our living space.
He showed us some samples to hold up to get an idea of how dark the film was and what type of light it cast so that we knew what we were getting when we made our selection.
We were pleased to hear that LLumar blocks 99.9% of UV rays harmful to our skin and furniture. This helps reduce fading of our couch and rug. It also rejects up to 57% of solar energy which means our room will cool down considerably and we'll save energy from not having to run fans all summer. (If we had air-conditioning we'd save even more.)
Greg returned the next day with the window film. He thoroughly cleaned the glass with a basic water/soap solution and then cut the film to fit and applied it to the glass.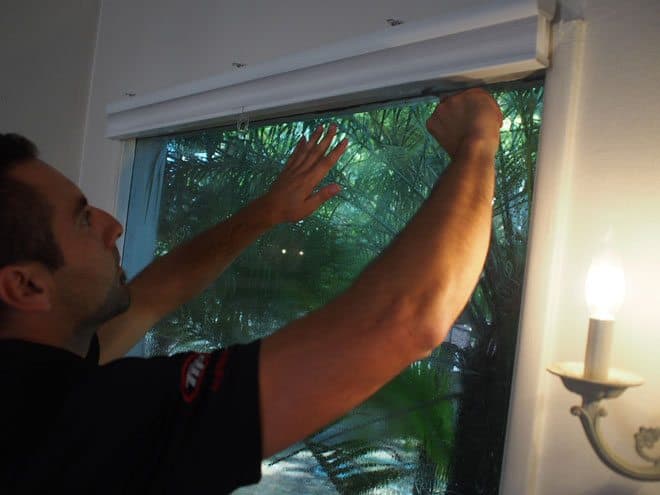 Once the window film was applied and the edges were trimmed he was finished. The window film needs a few days to cure so he recommended not using any type of cleaner on it for at least 5 days.
Results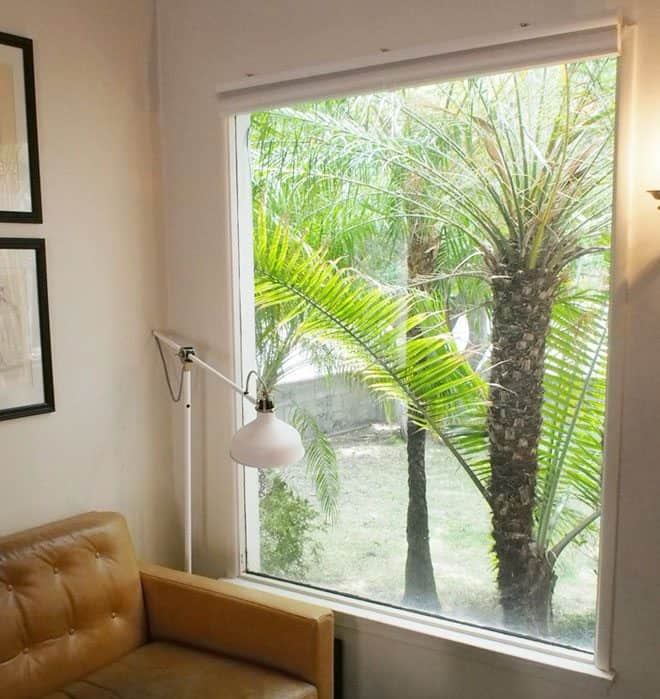 After living with our "new" window for a few days we are 100% happy that we added the tint. The results are dramatic. Most noticeably the new window casts a warmer glow to our room and the room is MUCH cooler. We don't have any glare on the TV and we can sit all day next to the window and not feel to hot or worry about UV exposure.
Here's an actual heat map photo using Seek Thermal, with before and after images of the space. I took these photos at 6:30pm on successive days.
The temperature outside was about 80 F. Notice how warm the couch is in the before and the temperature reading into the 80s. The window wasn't stopping much heat and the couch inside was just cooking. In the after photo the temperature is 10 degrees F lower with the film installed.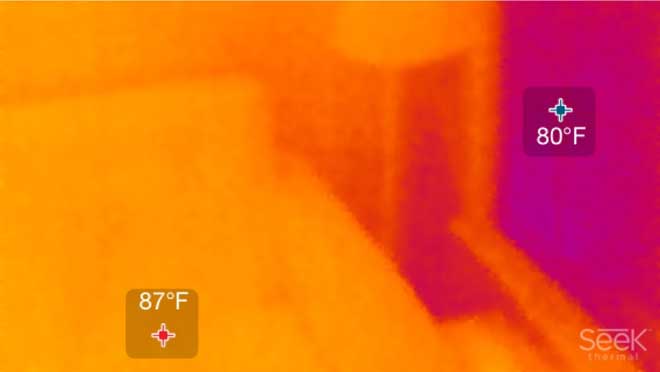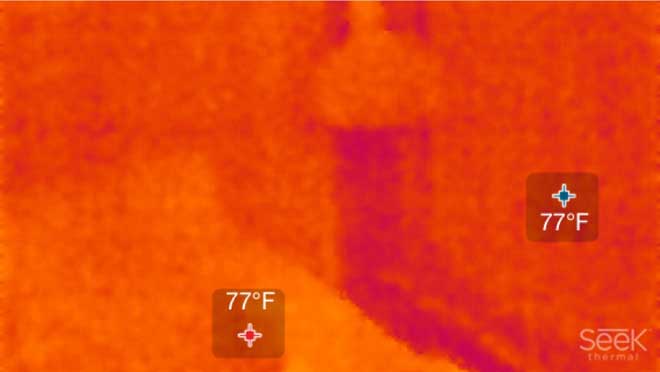 Thanks to Greg from The Tint Pros for installing our window film and answering all of our questions.
Visit the LLumar website for more information and to find an awesome local installer like we did.
I was compensated by LLumar and received product for this post, but the opinions are 100% my own.