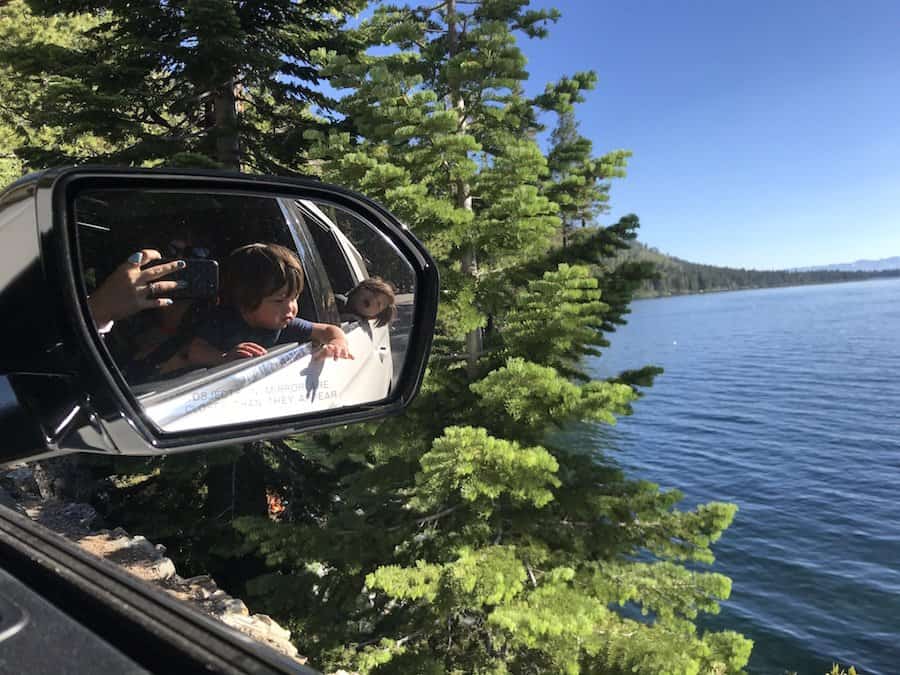 Every year we road trip from Los Angeles to Lake Tahoe. We avoid I-5 and take the scenic route on US Route 395 which runs along the eastern side of the Sierra Nevada mountain range.
It's a spectacular drive and every year we find something new to explore.
Family of Four
Last year we welcomed a new addition to our family! Which has made road trips an entirely new adventure! Our oldest son is 7 and a seasoned traveler. We don't do tablets or watch movies on road trips, and instead opt for him to read, play games, and do other activities with us. You'll find more about how we do this on Built by Kids.
That means we need to find ways to keep him entertained and busy. The same goes for our little one. They both do great flying, but 7-9 hour road trips are a different type of travel.
Even though the route along I-5 is technically shorter and faster than 395, it is very boring and there isn't much to stop for beyond fast food and gas. Along 395 there is an abundance of stops all along the way that will entertain the young and old.
Leaving LA
There really isn't much to see for the first three hours after leaving LA. You'll take I-5 then exit onto CA 14 until it hits US 395.
It will mostly be desert vistas until you hit Lone Pine.
Lone Pine Adventures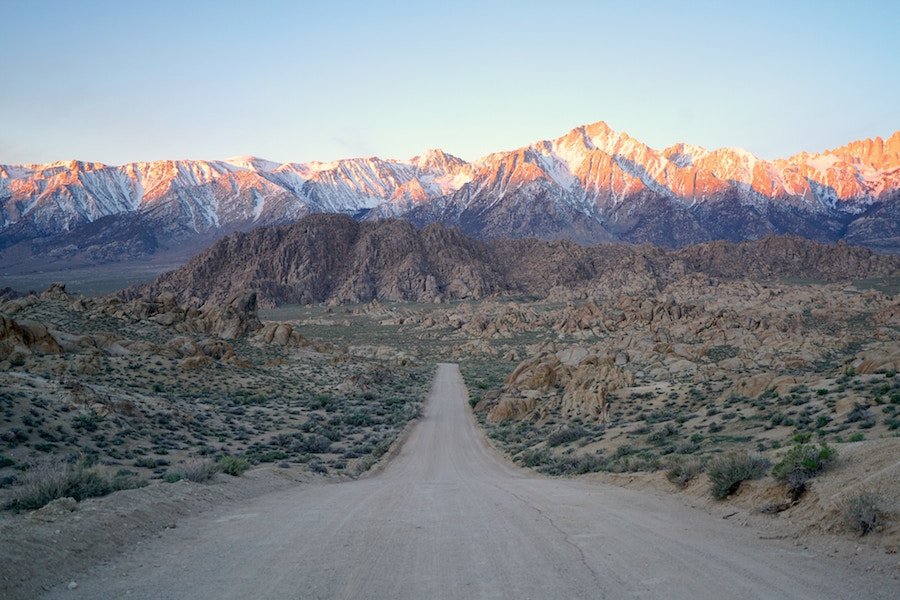 Lone Pine has a plethora of activities. It's really the gateway to Owens Valley which is the long stretch you'll be driving for most of your trip up to Lake Tahoe.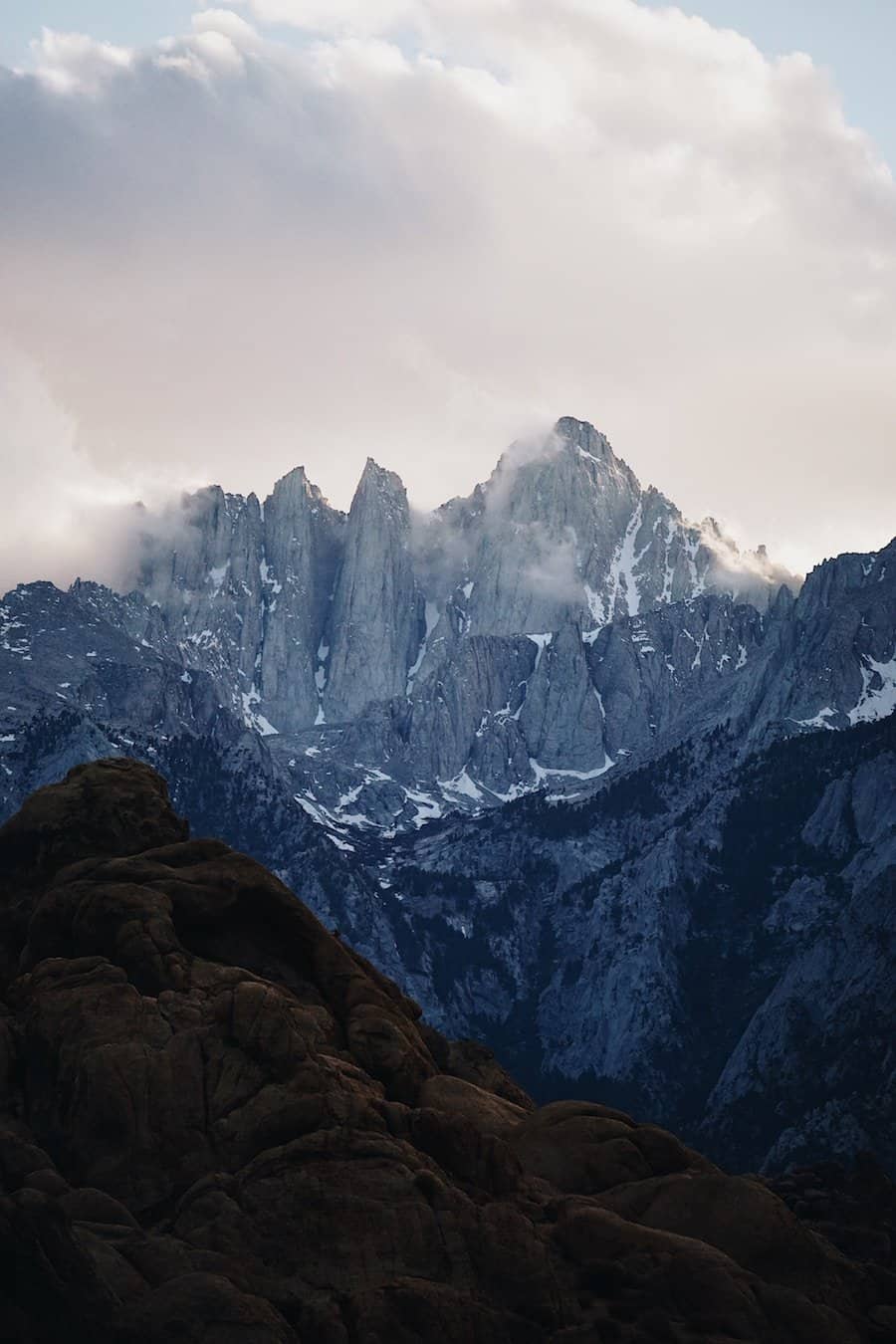 The first town of Lone Pine is extremely scenic and as you drive into town you'll notice Mt. Whitney which is the tallest mountain in the contiguous United States (trailing 10 higher mountain peaks in Alaska).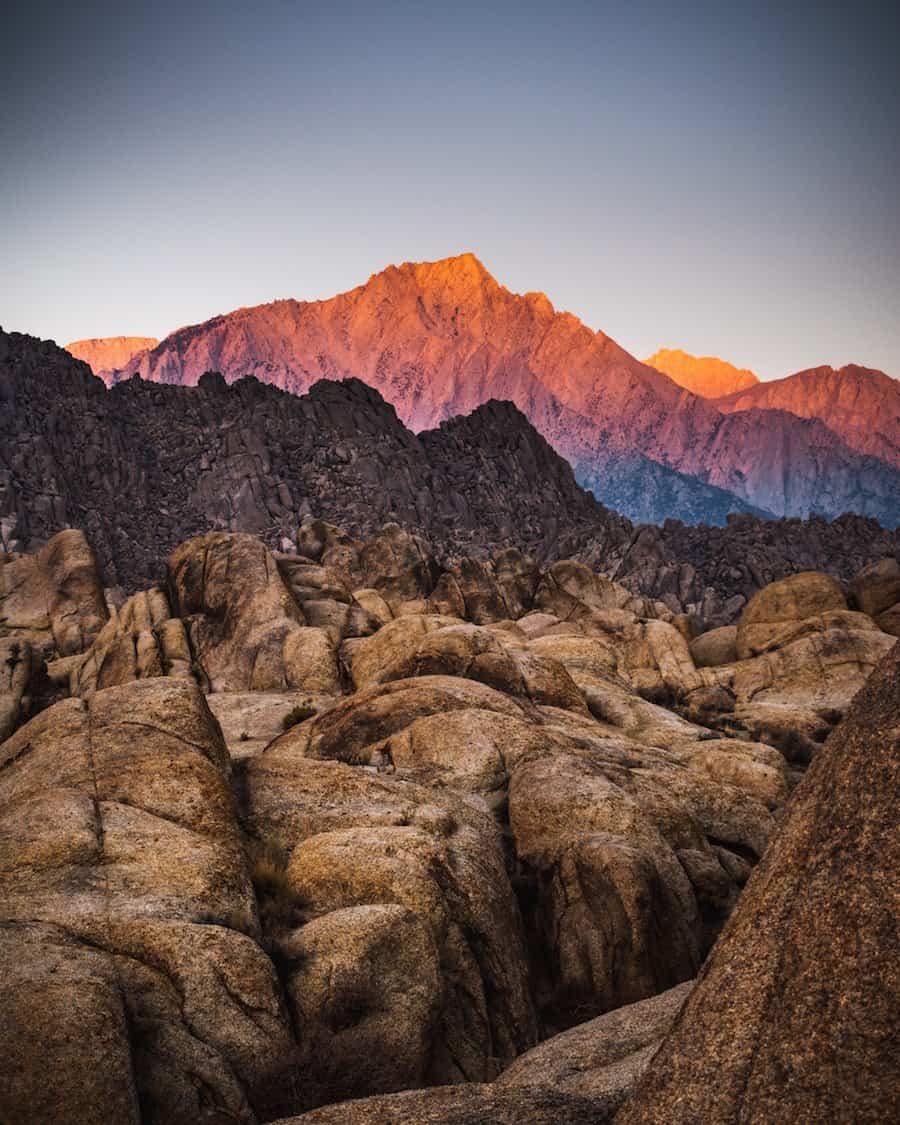 At the first light you can turn left and drive into an area known as the Alabama Hills. It's a popular area for dispersed camping and you'll find fire pits strategically placed in the most beautiful locations you can imagine.
Set among large boulders, the area is a wonderland for families and kids to explore. There's no need to hike up Mt. Whitney, but that is an option if you choose. It's a long full day to hike, so be prepared.
There were a ton of movies filmed in the area due to its natural beauty and the Lone Pine Film History Museum is a must-visit for any film buff. The opening scene of Iron Man was filmed there among hundreds of other films.
Death Valley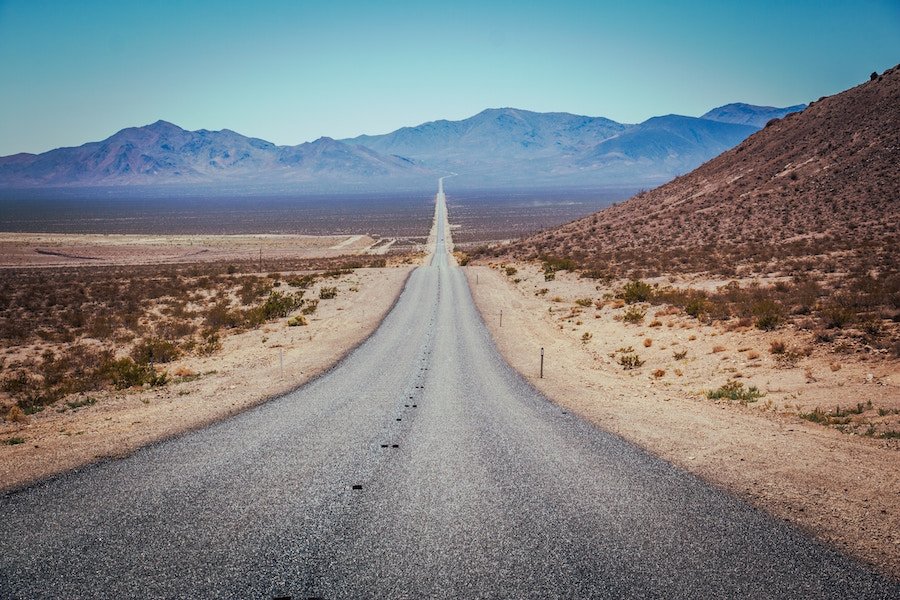 Death Valley National Park is situated right next to Owens Valley and can be accessed from Lone Pine or even earlier from the town of Olancha. You can drop right into Panamint Springs which is a beautiful drive from Lone Pine.
Don't forget to carry extra water when traveling through Death Valley in the summer.
Manzanar
Just past Lone Pine is Manzanar. At this location, more than 110,000 Japanese-Americans were forcibly relocated from their homes and imprisoned here.
The Manzanar War Relocation Center was one of ten camps where Japanese American citizens and resident Japanese aliens were incarcerated during World War II.
It is now preserved as a National Historic Site with daily tours. It is a somber reminder of what our great country should never move towards again.
Big Pine
The next major stop is Big Pine, but it's not very major. There are a few gas stations and restaurants, but not much to see.
You might spot a few large satellite dishes off in the distance near Big Pine and that would the Owens Valley Radio Observatory. They do one tour once per month, so you may want to plan your trip around the tour and reserve ahead of time.
Bishop
When you hit Bishop you are about half-way to Lake Tahoe. The town of Bishop is the largest city along the route.
The elevation is still low so it can get hot, but just past Bishop the elevation will start to change.
The most popular stop in Bishop is Schat's Bakery. They've got great sandwhiches, bread, cookies, pastries, and more.
The Laws railroad museum is another popular spot and the Ancient Bristlecone Forest is a great side trip into the White Mountains where you will see trees more than 5,000 years old.
For coffee check out Black Sheep Coffee Roasters.
Mammoth Lakes
After Bishop you'll start climbing and into the Inyo National Forest. There is a lot of camping on the way torwards the Mammoth Lakes turn off.
Mammoth Lakes is another great side trip. The drive is not your typical windy road towards, but rather a nice straight highway right into the town of Mammoth Lakes.
It's a great place to explore and in the winter an awesome area to ski and snowboard.
June Lake
June Lake is another spectacular stop in winter or summer. It's incredibly scenic and there is plenty of camping, fishing, and hiking available.
Lee Vining
Just past June Lake is the small town of Lee Vining. This town is the eastern gateway to Yosemite, so in the summer months it is buzzing. Mono Cone was one of our favorite spots, but on our last visit it looked it it was closed indefinitely. They had great burgers, shakes, and ice cream.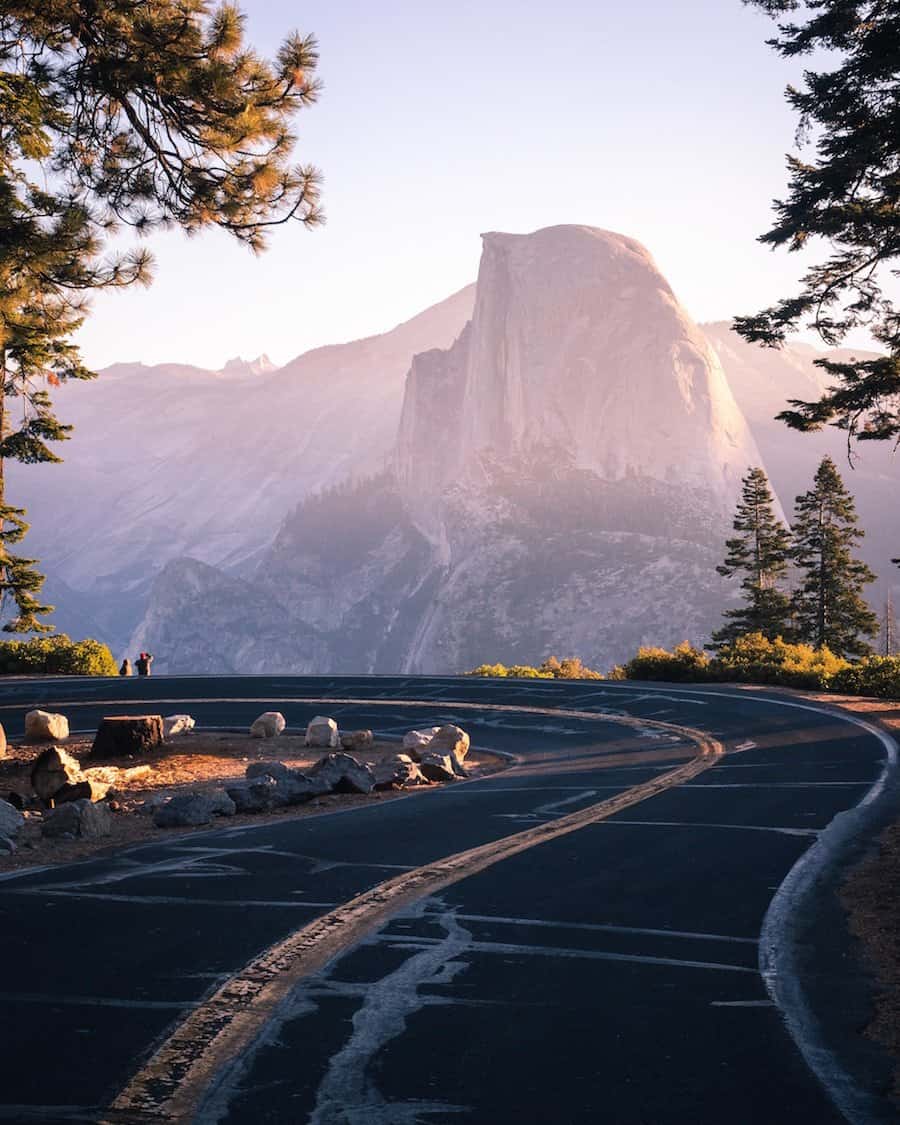 There are kitschy shops in this town, but also some great areas to poke around and grab your last supplies before heading into Yosemite Park.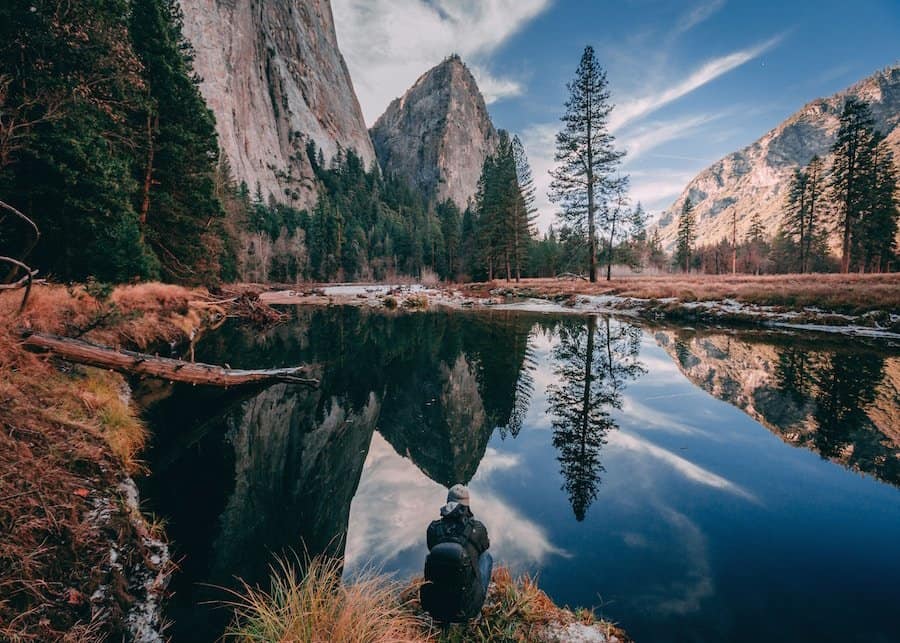 Mono Lake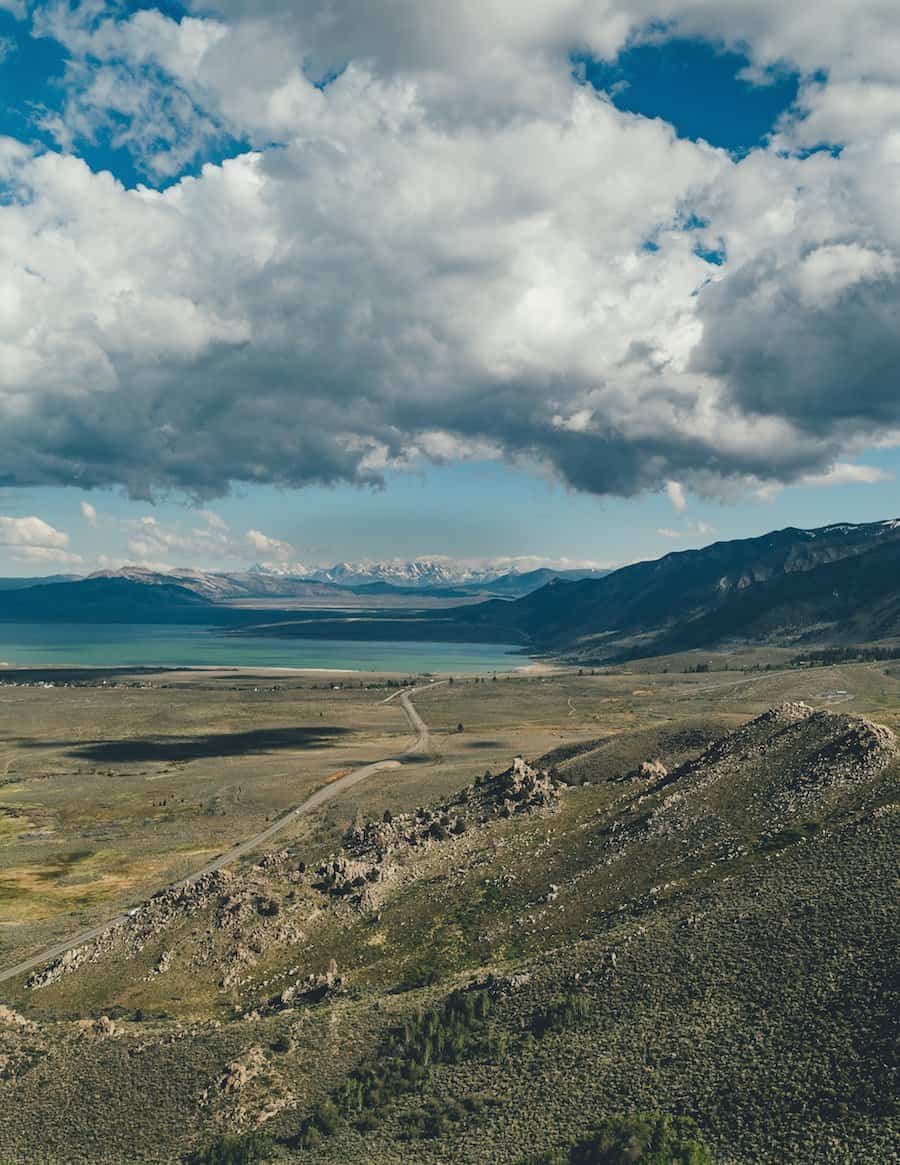 Immediately after you get past Lee Vining, you'll see Mono Lake to your right. Mono Lake is a unique lake as it is a saline soda lake formed 760,000 years ago.
There is no natural outlet for the water to drain, which leads to extremely high levels of salt. This is a naturally protected area and you won't see any boats or recreation on the lake.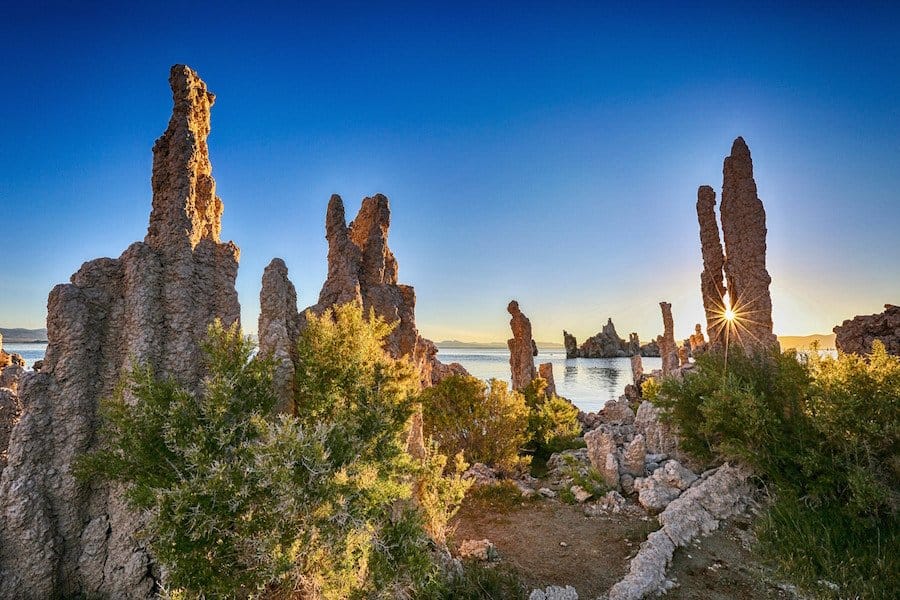 You can drive down near the shore and admire the Tufa which are large columns of limestone and salt.
Bodie Ghost Town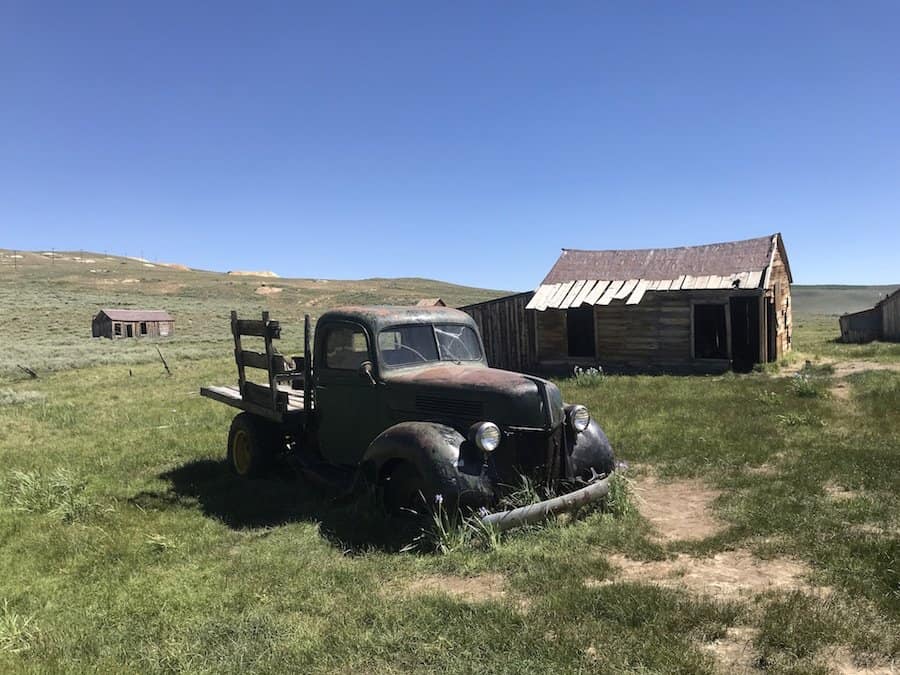 We drove by the Bodie sign for years, but last year we finally decided to take a detour and drive the 13 miles (3 miles unpaved) into the ghost town of Bodie. You actually can't drive into the town as it is a state historic park.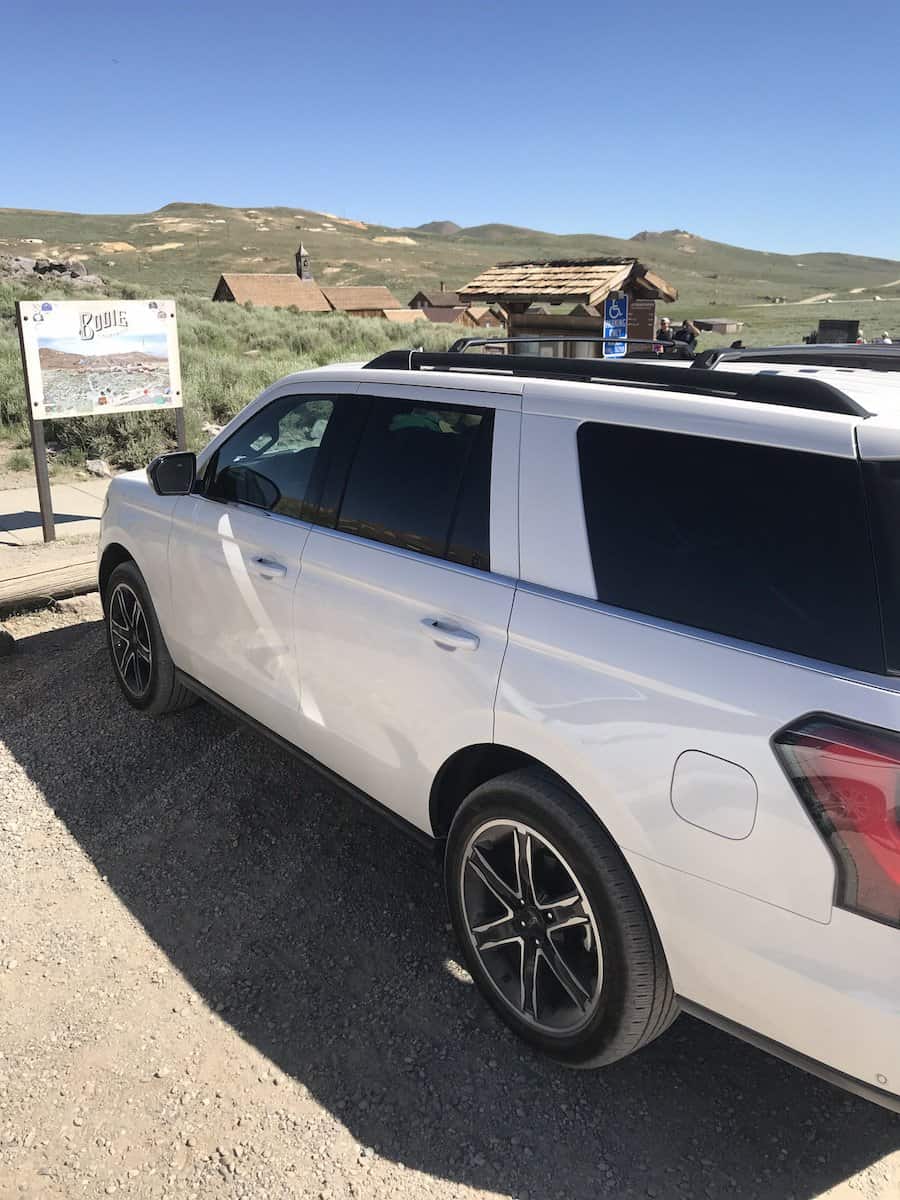 We were fortunate enough to be driving a 2019 Ford Expedition which was suitably up to the task of handling the dirt roads. Most vehicles should have no problem making the drive unless they are really low to the ground. Keep it slow and you'll be fine.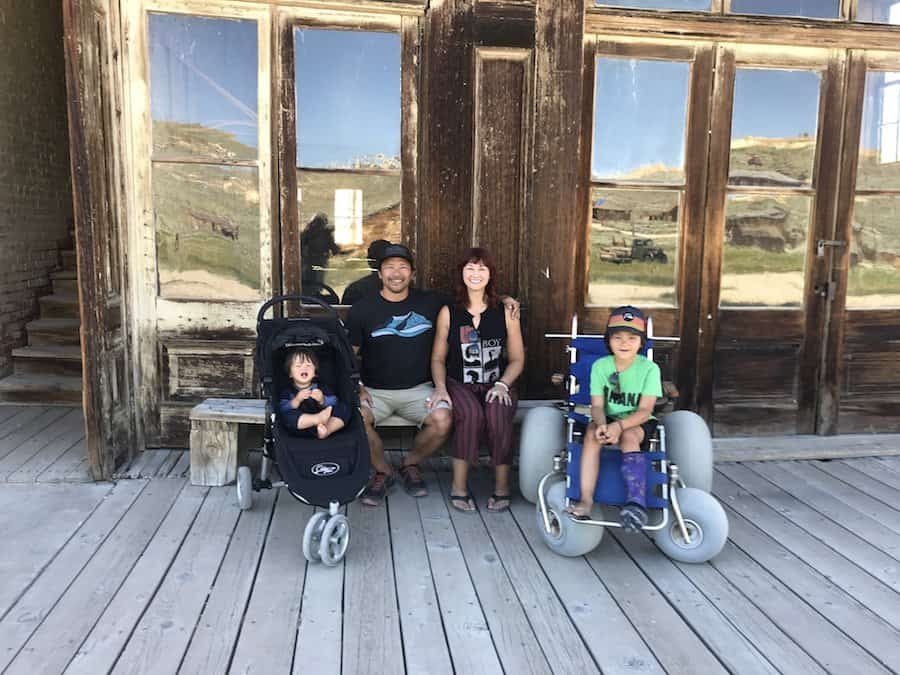 Bodie was an amazing treat and we are so glad we stopped in. The history there is unlike anything we've seen in the west. Although most of the town is gone, what is left is being maintained and a joy to see.
Bridgeport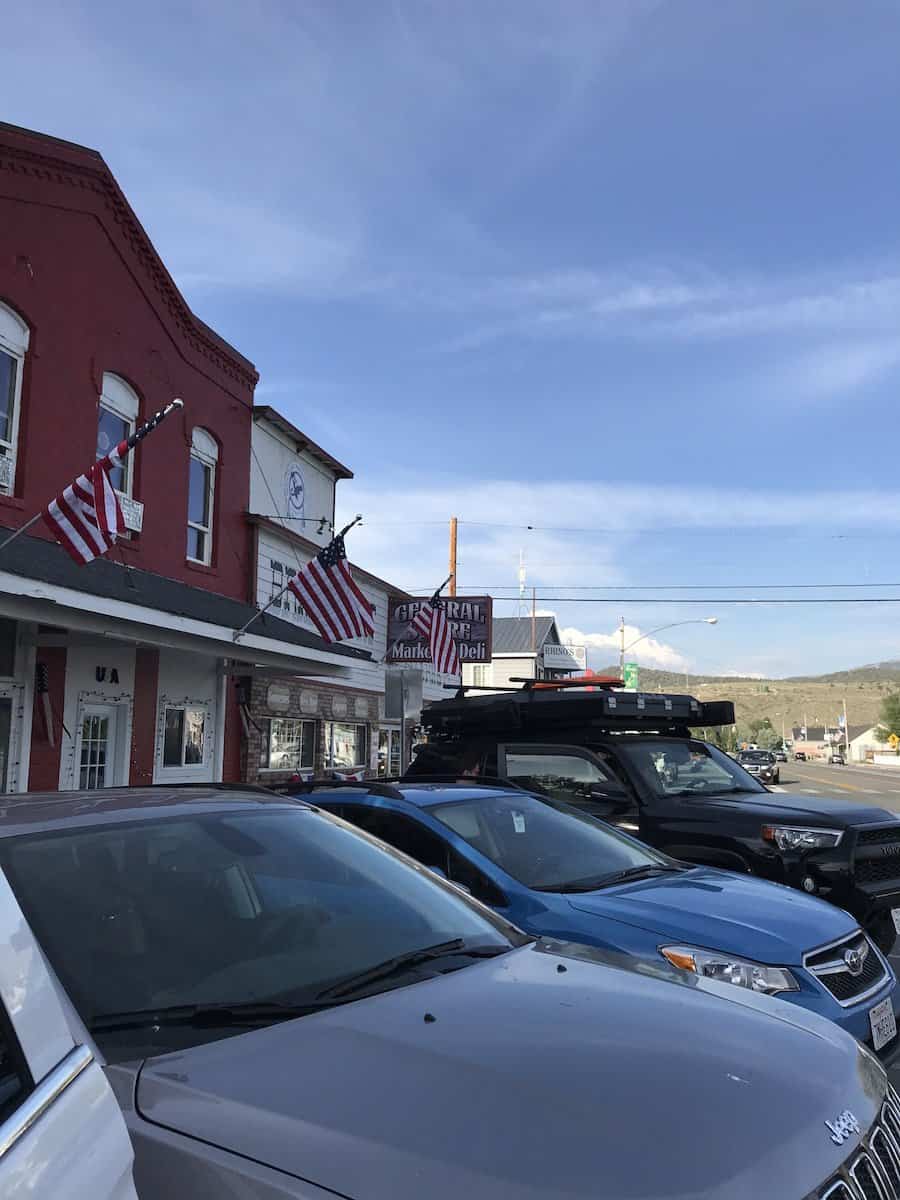 The town of Bridgeport is known for its access to the many surrounding lakes and outdoor recreation. There is world-class fishing near Bridgeport and a few charming bars, hotels, and restaurants to choose from.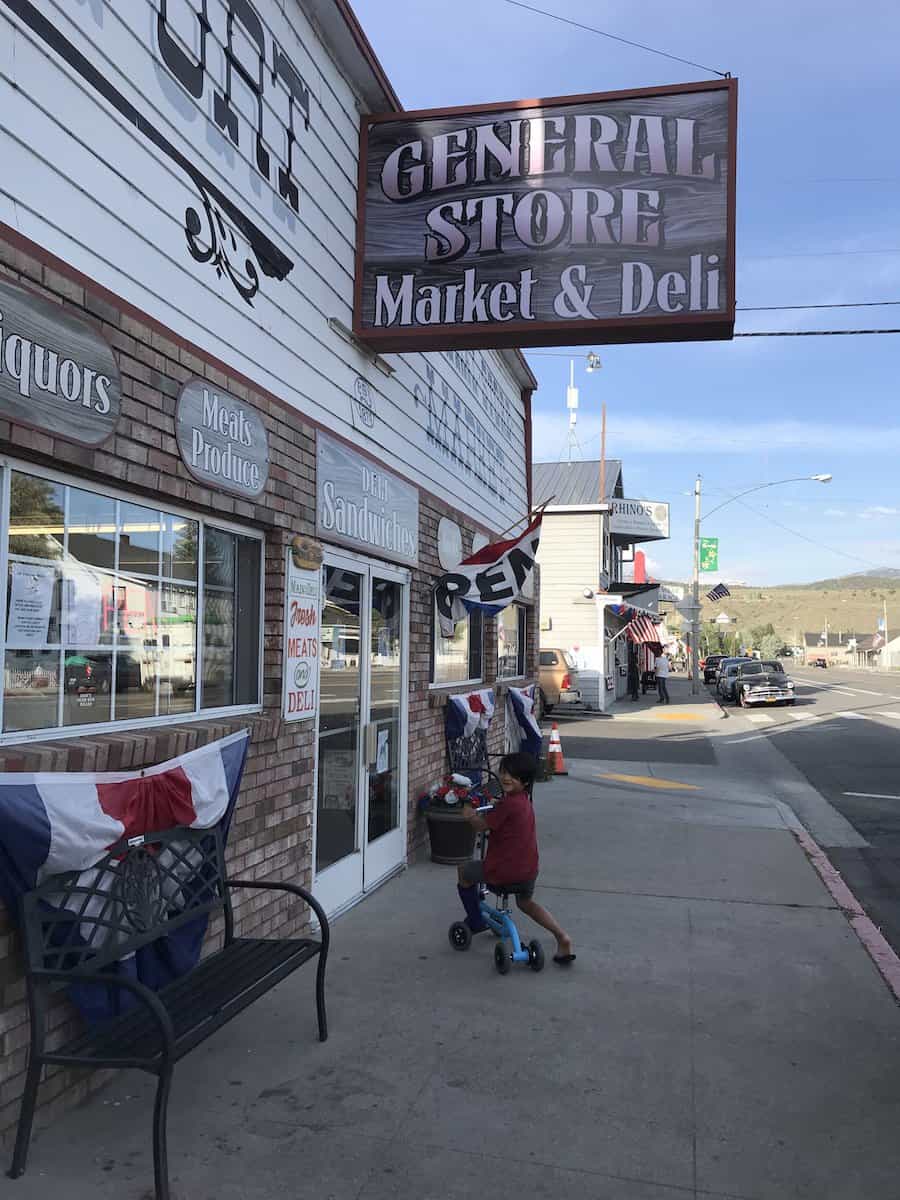 This might be the most charming town on the drive up to Lake Tahoe. The white picket fence that lines the much of main street and the storefronts all hearken back to years past.
Almost There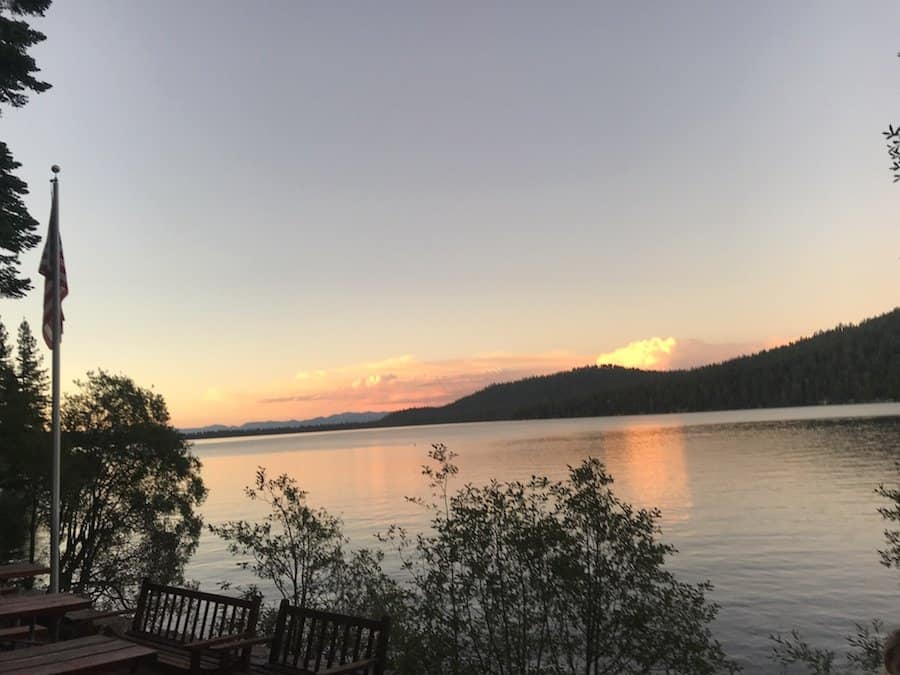 After you pass Bridgeport you are in the home stretch to Lake Tahoe. The elevation rises again and if it's not dark out, you'll enjoy driving next to a sometimes roaring river as the mountains grow bigger and more expansive.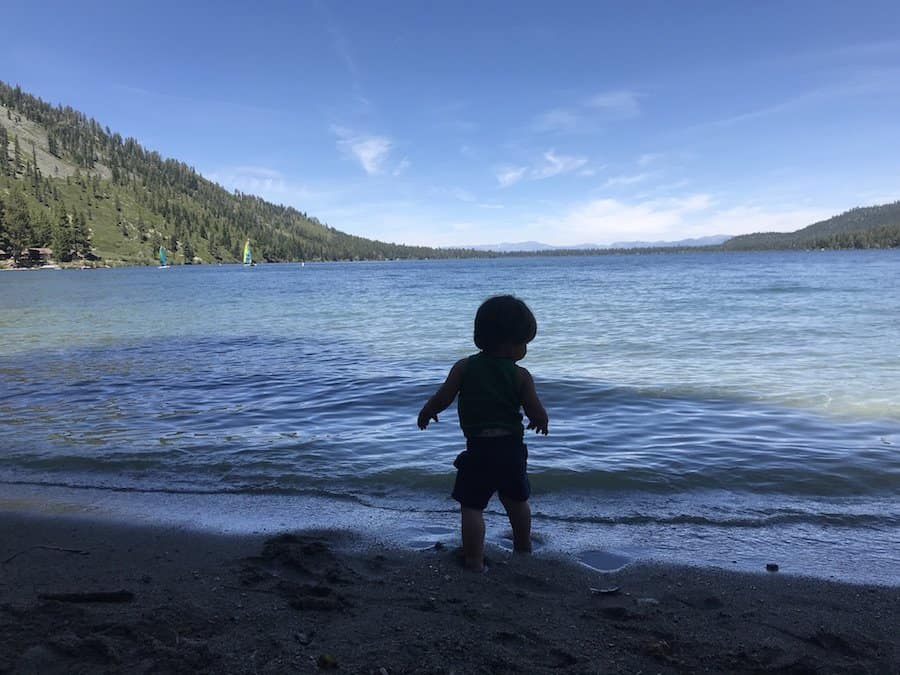 Ford Expedition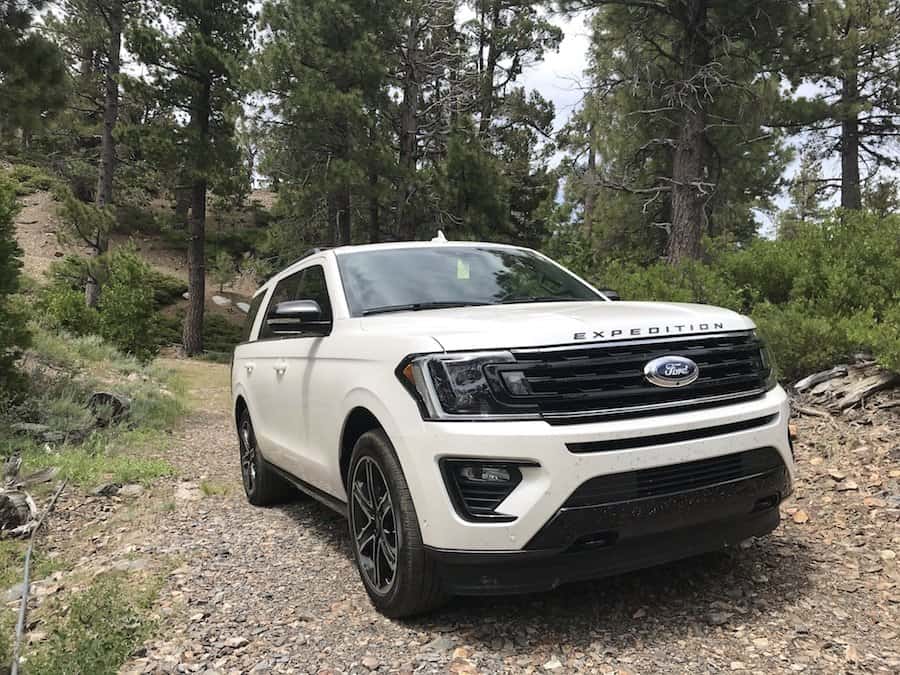 We had the opportunity to travel in style this trip in a 2019 Ford Expedition. As I mentioned earlier, it made the side trip to Bodie much more comfortable as it ate up the bumps and made the ride smooth which was ideal for a sleeping baby.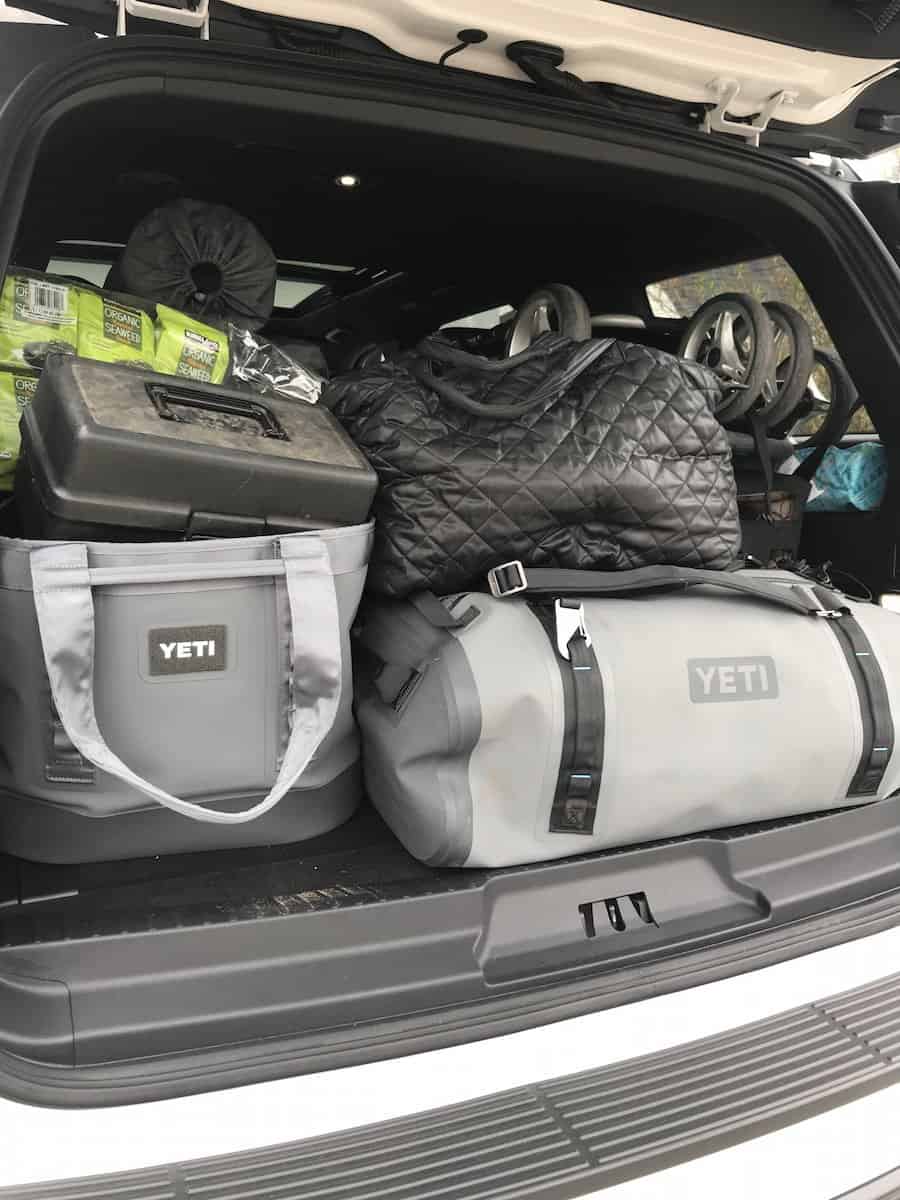 The Expedition is big. My daily driver is an F-150 Super Crew, so I'm used to large vehicles, but it doesn't get much bigger than the Expedition unless you go for the Max which adds even more cargo space.
Being big isn't a bad thing as we had plenty of room to store all of our gear for a weeks worth of camping, hiking, and exploring around Lake Tahoe.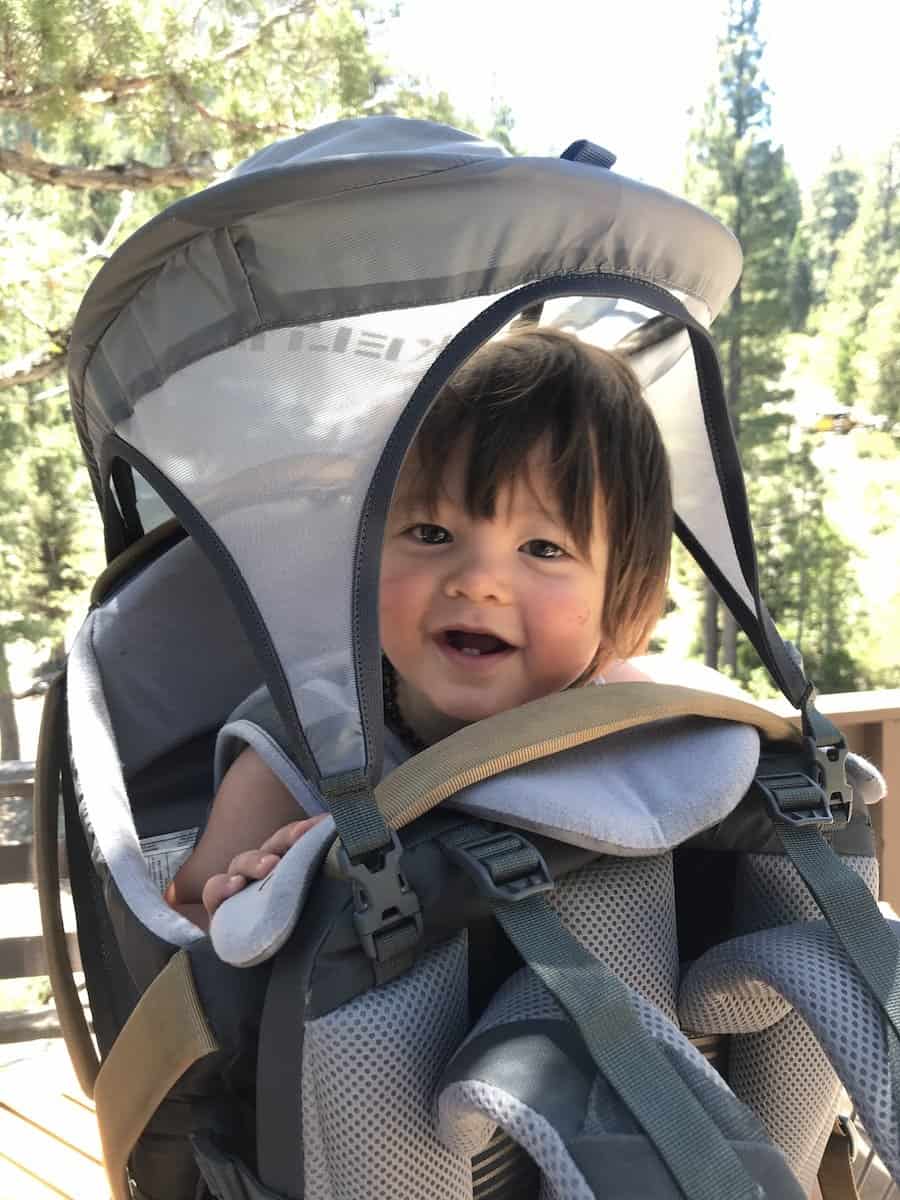 Our Expedition had plenty of room up front and the captains chairs in the second row were a welcome change for our boys who are used to being somewhat cramped on a bench seat. We folded the third row down to max out the cargo room which we needed.
The ride was extremely comfortable and everyone had more than enough cupholders and outlets to keep us busy.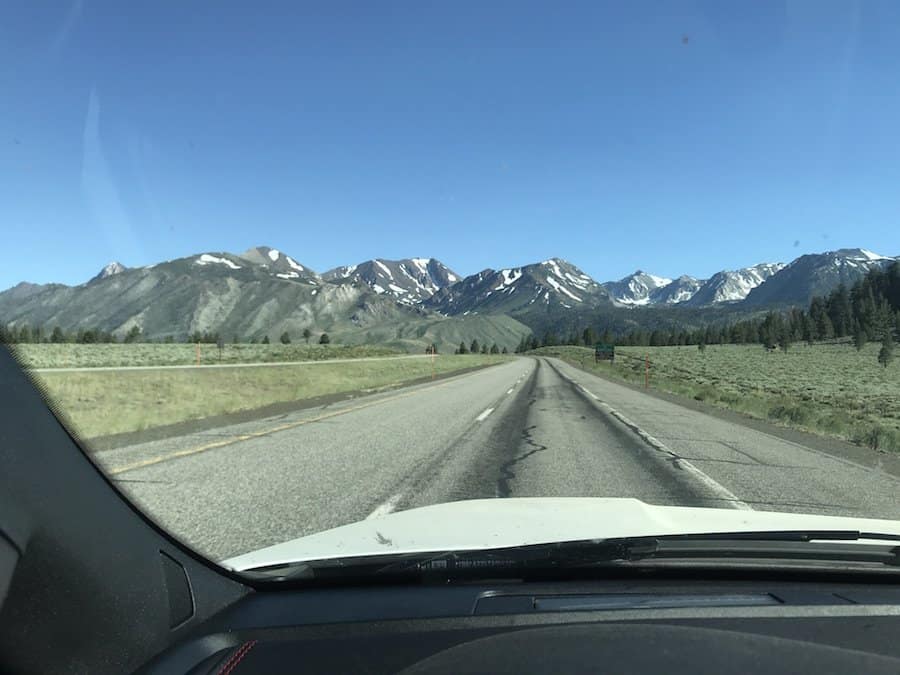 We loved the drop down running boards and the large tailgate operated quickly and provided plenty of room to reach deep into the cargo space.
The Expedition had more than enough power to climb the mountains as well as pass anyone we needed to. Our cabin at Lake Tahoe was remote, so we put the truck into 4-high and left it there as we wanted all the traction we could get on the steep dirt road.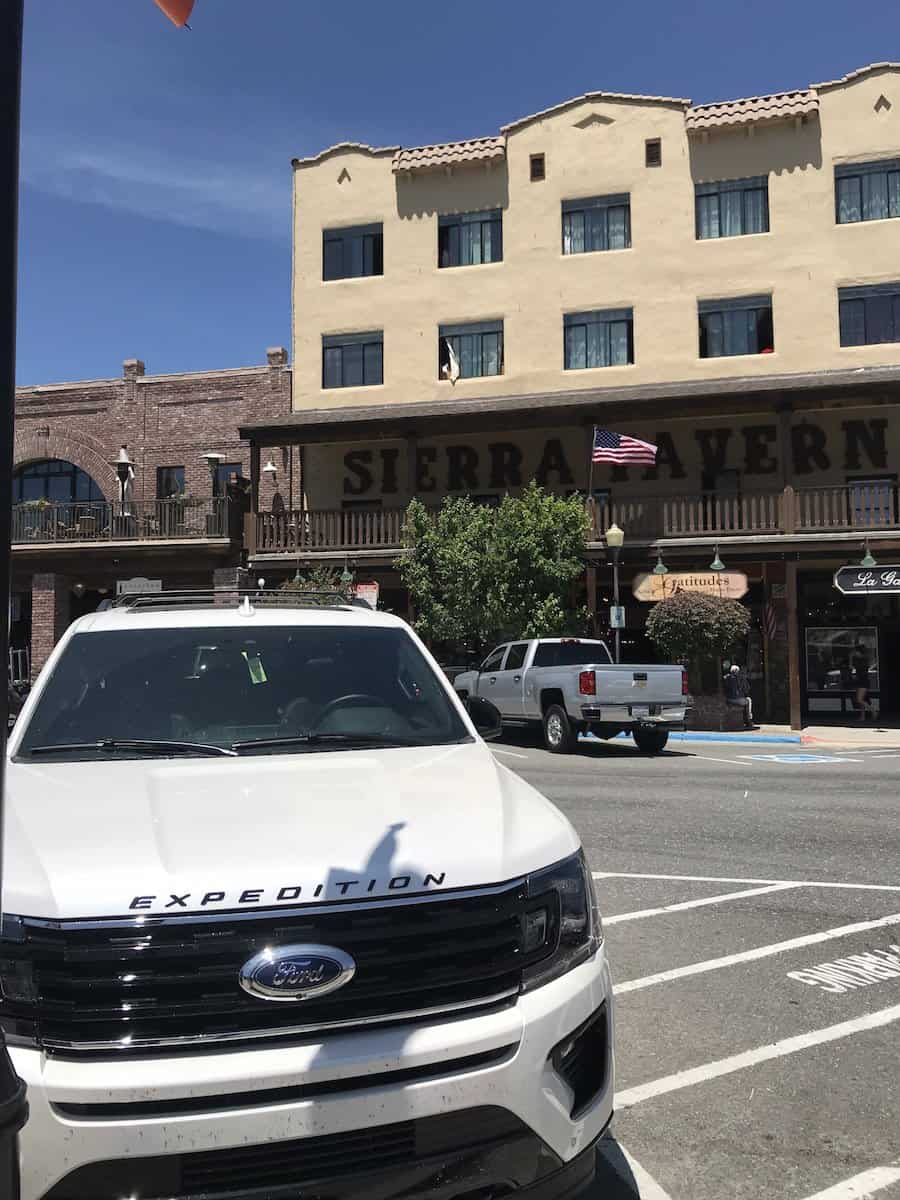 We're shopping for an SUV and the Expedition is near the top of our list. The only drawback is the practicality of it driving around LA. These parking spots are so narrow. I overcome this with my truck by always parking far from the storefront, which I'd want to do with a new truck.
If we lived in the suburbs the choice would be a no-brainer on this awesome SUV.