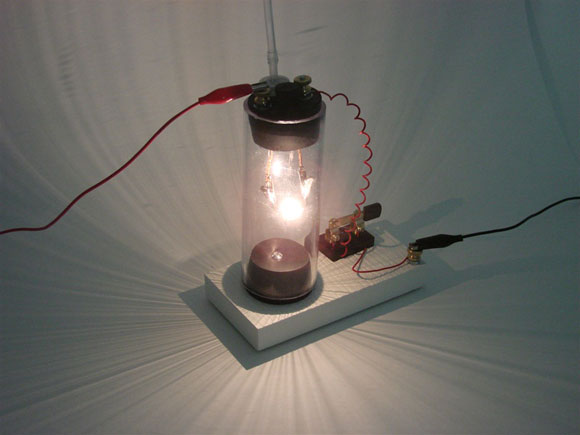 With all of the recent talk of the government regulating the sale of incandescent bulbs, we got to thinking, why not make our own light bulbs. A friend of ours makes it sound like it's not too difficult but to really make a functioning bulb that works in your home would be asking a lot.
MAKE offers a kit for making your own bulb that is more like a science project and teaches the basics of how a light bulb works.
A fun science kit designed to excite and engage experimenters of all ages as they recreate the experiments that lead to the development of the first real light bulb. Build your own working light bulb using the included safety vacuum chamber and a number of different filament materials including carbon and tungsten.
Included in this kit:
Safety Vacuum Chamber
Hand Vacuum Pump
Filament materials including tungsten and carbon
Test Leads
28 page full color instruction manual
Not included (required)
2 6-volt alkaline lantern batteries

Here's a short video of how it works.

Could you make your own bulb?