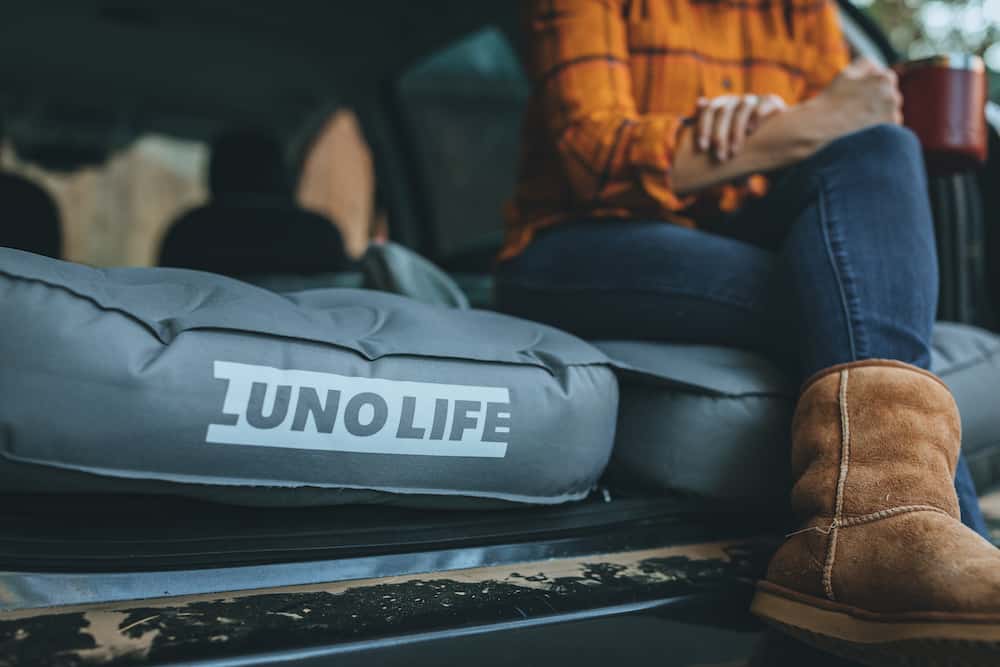 Everyone is road-tripping and dreaming of living the #vanlife. But, custom vehicle builds can run into thousands of dollars. A custom-fit Luno Air Mattress will transform your current vehicle into a cross-country winner for under $225.
Tents can be a pain and rooftop tents are out of reach for most. Sleeping in your own vehicle has always been a great, but uncomfortable option–until now.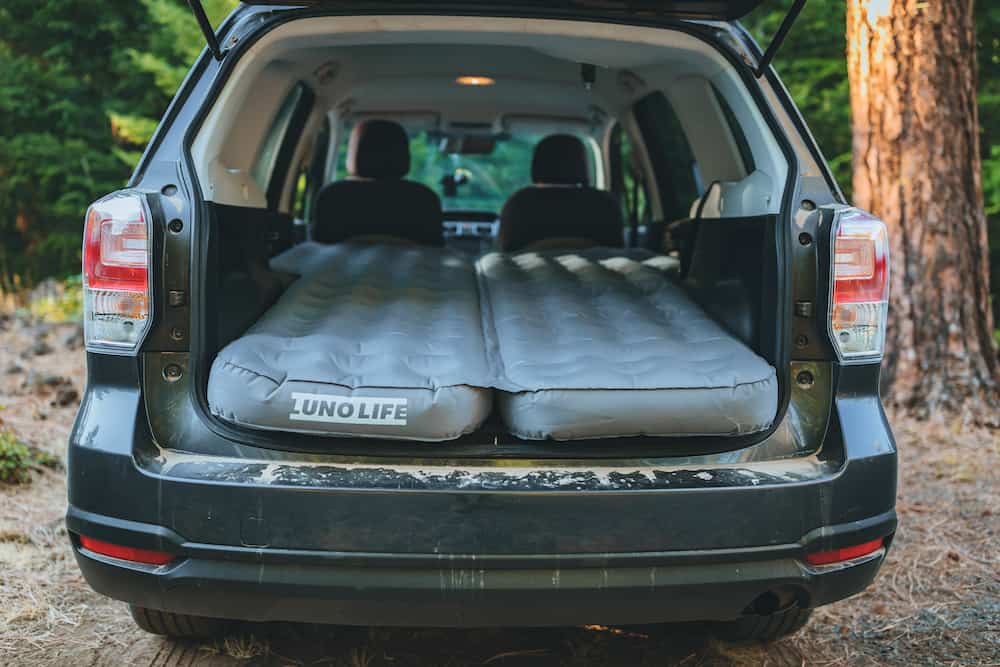 Finding a futon, air mattress, or sleeping pad, to fit the exact dimensions of your vehicle can be a costly and time-consuming challenge. Luno Air Mattress is available for over 1,800 vehicles including the Subaru Crosstrek, Forester, and Outback, as well as the Toyota RAV4, Jeep Wrangler, and more. This car camping essential is ideal for overlanding and camping trips.
Each custom air mattress maximizes the available space in your vehicle and if size permits can comfortably fit two sleeping adults up to 6 feet 2 inches tall.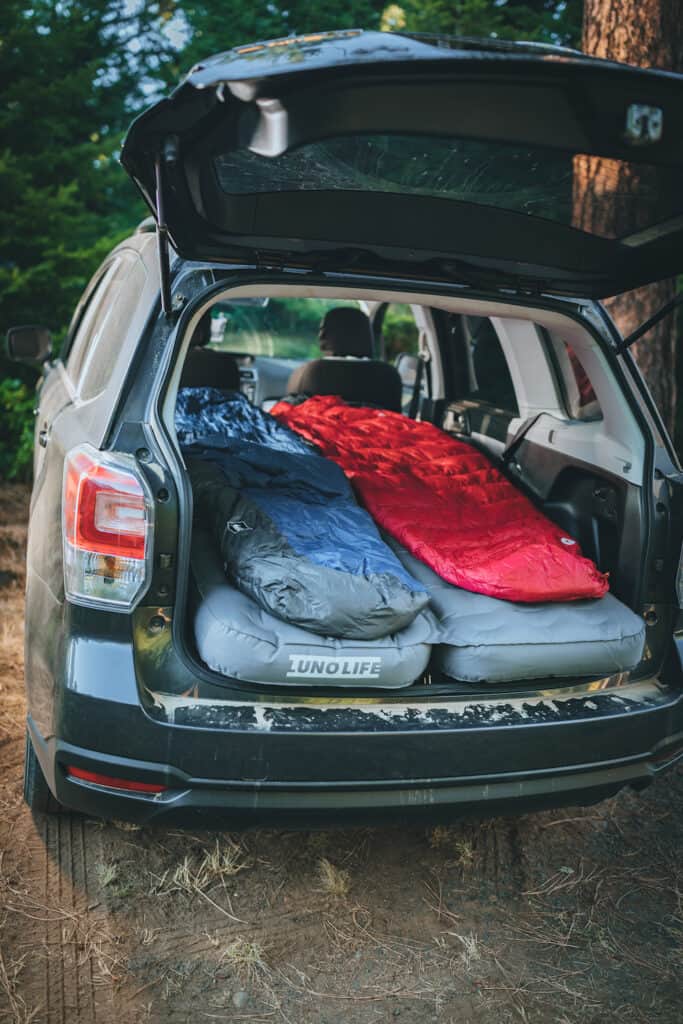 Car Camping with Luno Air Mattress
We recently took the Luno Air Mattress 2.0 on a weekend trip to the Oregon coast. We found it easy to set up and it fits perfectly in our Subaru Forester. Nights were much more comfortable compared to our sleeping pad and it's convenient enough for toddler and parent naps.
Our kids and dog loved it, and we found the mattress to be durable enough to withstand doggie paws and little ones bouncing around.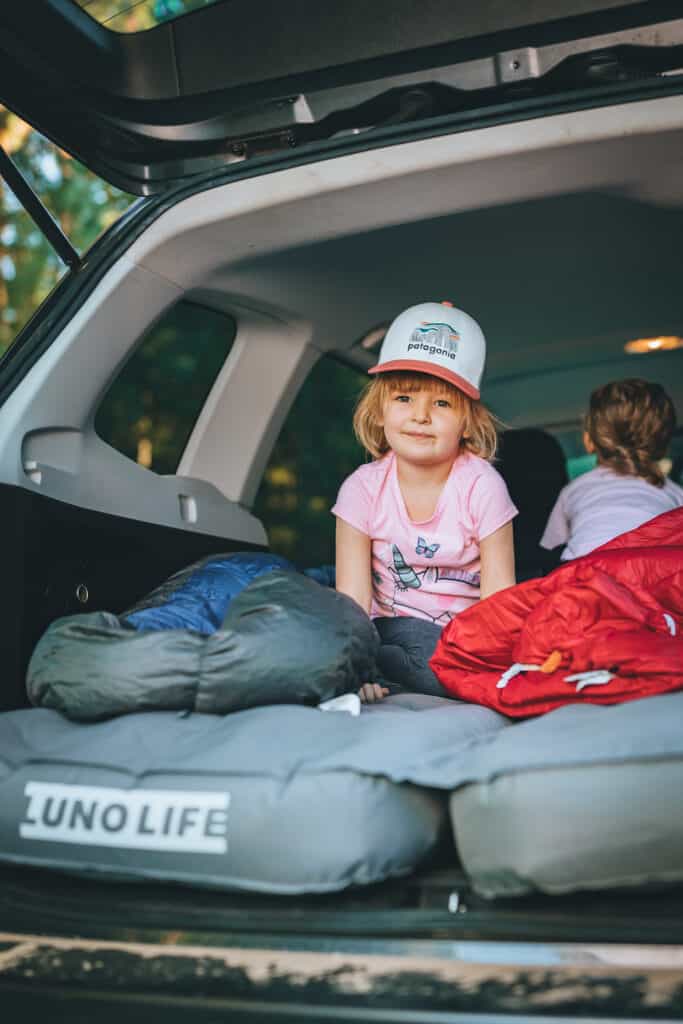 The Luno packs away into a compact and easy to store pouch, which is key when space is at a premium.
Car campers and overlanders should definitely check out the Luno Air Mattress before embarking on your next trip.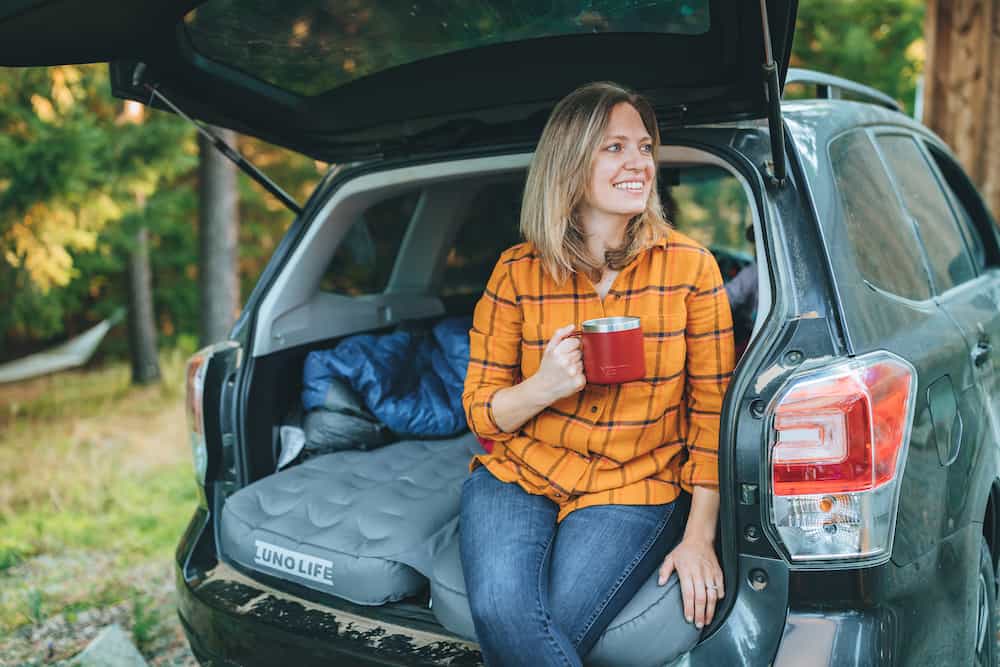 A shout out to Luno who provided a sample mattress for us to check out, as well as some of their favorite scenic road trips.
Photos: Steve Makowski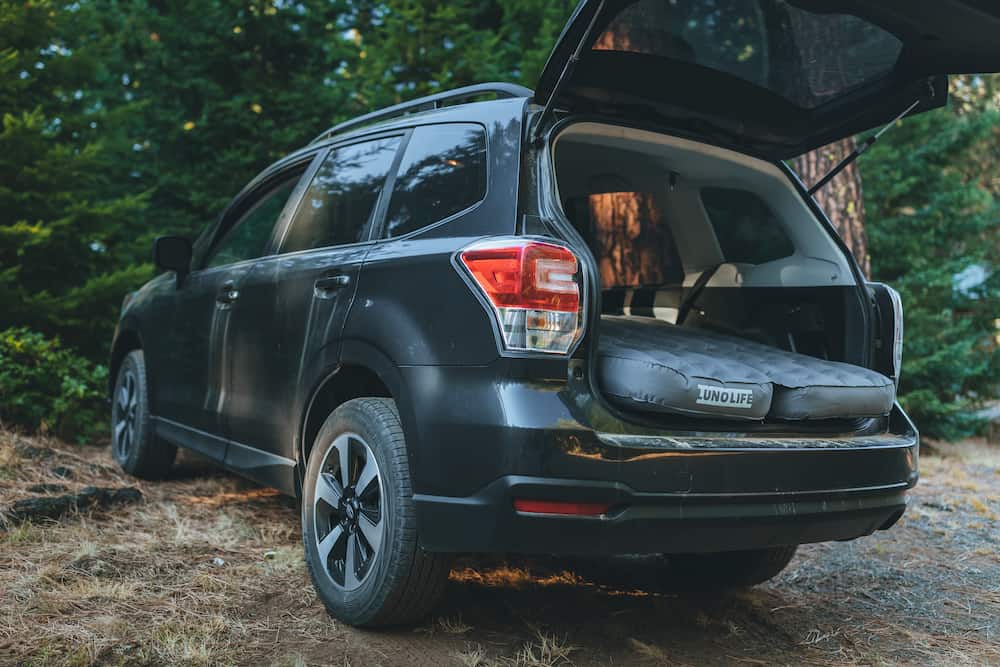 Road Trips
Arizona:
Sedona, AZ for mountain biking, then to Flagstaff, AZ to hike in the mountains, swim in lakes. Head North to the Grand Canyon and then up to Grand Staircase-Escalante. From there, explore Canyonlands Nat'l Park then head to Moab for more mountain biking.
– Allie Vaughan, Head of Product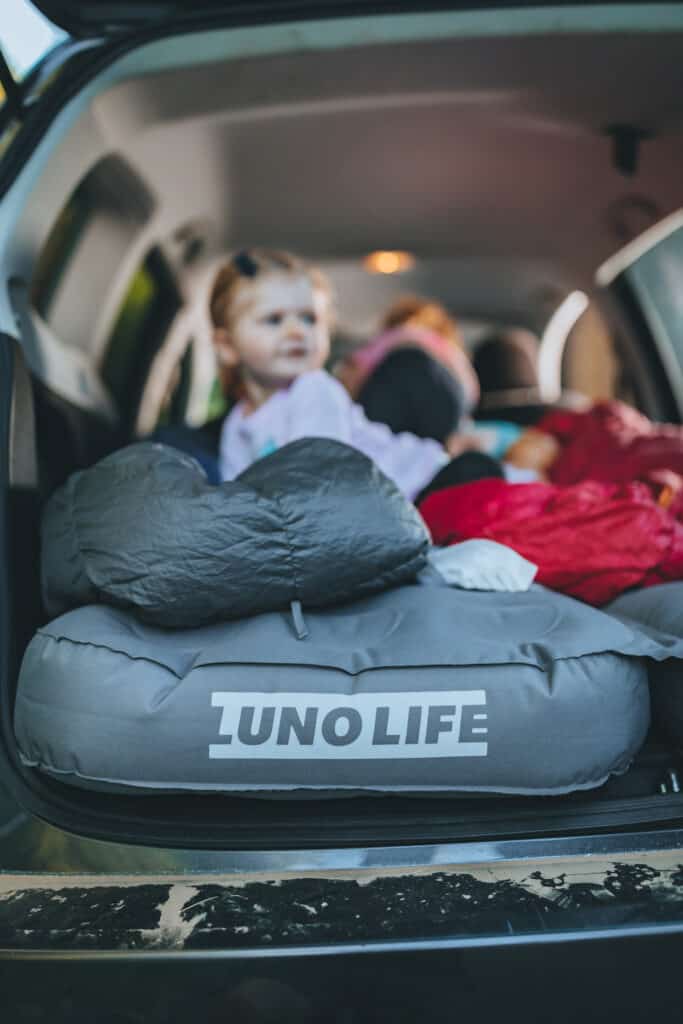 Seattle to San Francisco:
Head south out of Seattle on HWY 5, through Tacoma and Olympia, WA. Head over to Cannon Beach, Oregon for some surfing. Then take the 101 down along the coast until Shasta-Trinity National forest (part of the PCT goes through here) to do some hiking and climbing.
– Pete Ducato, Founder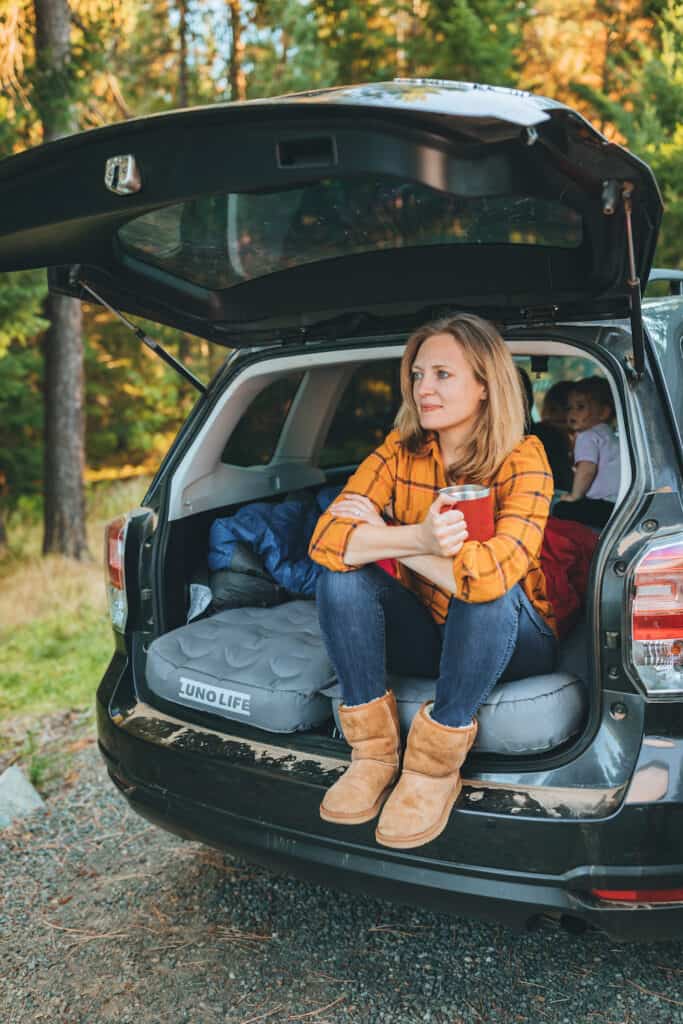 SoCal National Park & PCH loop:
Starting in Los Angeles, head over to Death Valley NP to see Badwater Basin's salt flats (North America's lowest point). From there, head towards Mammoth Lakes for a night (small ski town) before you reach Yosemite NP. The best time to go in during spring so you can see the waterfalls in full swing. Just south is Sequoia & Kings Canyon if you want to see the giant trees. From there, head to the coast and follow the PCH down back towards LA and stop in Monterey, Big Sur, & Santa Barbara.
– Sarah Van Berkum, Chief Creative Officer