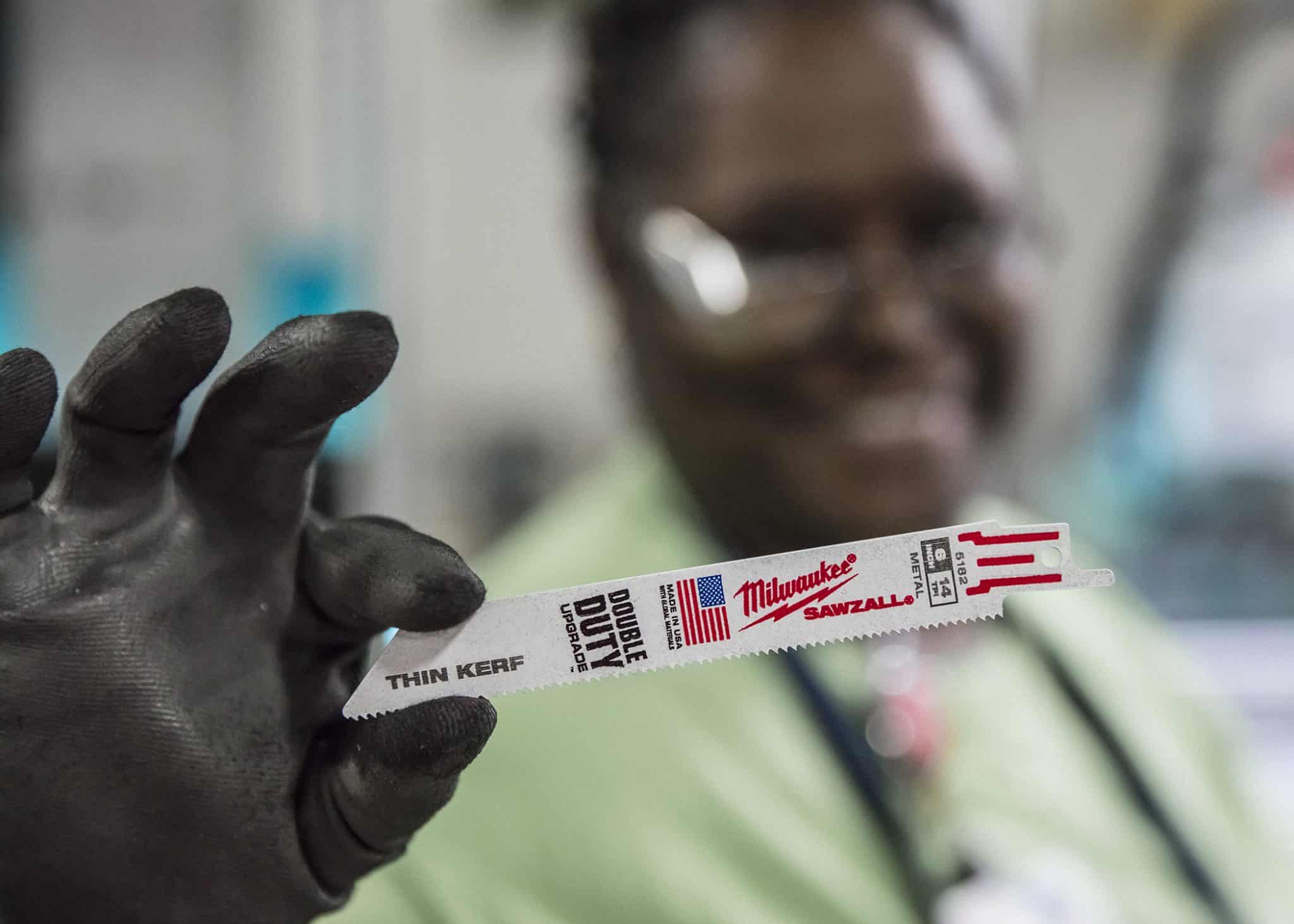 We've traveled to the Milwaukee Tool's New Tool Symposium many times, but this was our first opportunity to have a Milwaukee Tool factory tour at their plant in Greenwood, Mississippi.
Milwaukee Tool Factory Tour
Milwaukee Tool has been producing tools and accessories in the U.S. for more than 90 years, and although they are foreign-owned, they are steadfastly operated by a team in Milwaukee that is committed to U.S. manufacturing.
Greenwood, MS is about 2 hours south of Memphis in an area known as the Mississippi Delta. In the words of the plant manager, Jack Bilotta, the area is impoverished which makes Milwaukee Tools commitment to the community that much more meaningful.
The plant first opened in 2001 with 120,000 square feet and 87 employees and is now bursting at the seams with 390,000 square feet and 670 employees. Milwaukee Tool shows no signs of slowing down their domestic production as they have invested $47 million in operations with the past five years alone.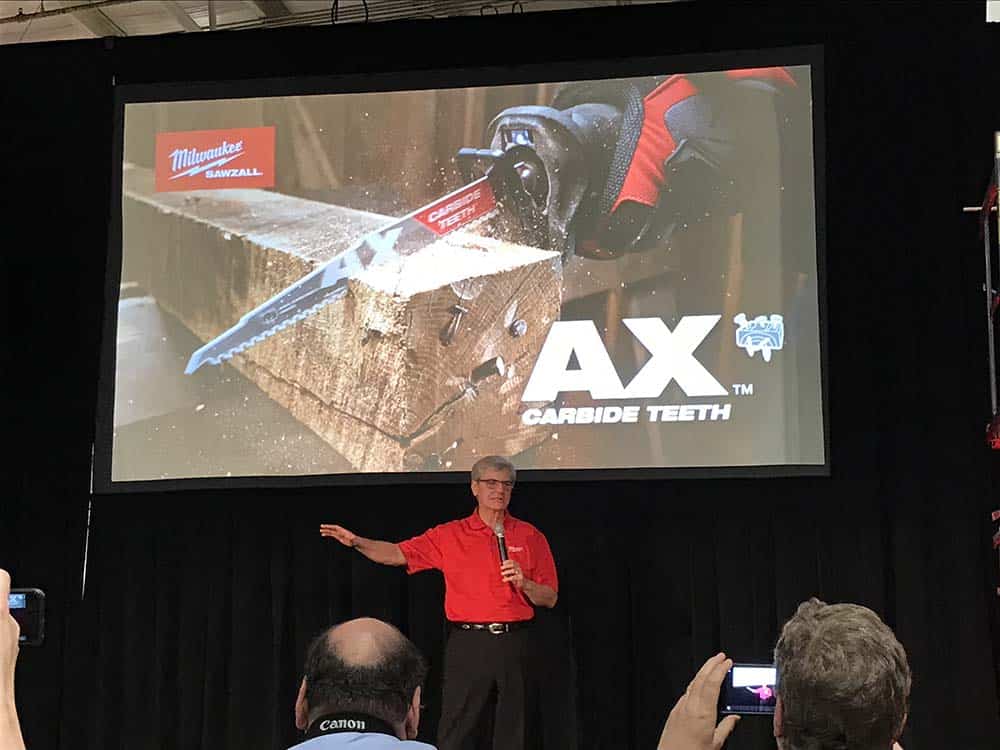 This event meant so much to the city of Greenwood that state and local politicians, including Mississippi Governor Phil Bryant, attended and shared with us the importance of having Milwaukee Tool there.
We had an opportunity to interview Milwaukee Tool President, Steve Richman, about their Made in the USA production and here's what he had to say.
Why has Milwaukee taken the initiative to produce/assemble more tools domestically?
Milwaukee Tool has manufactured products in the USA since 1924. Although there has been more attention given to the topic of domestic manufacturing, Milwaukee Tool has manufactured products domestically for over 90 years.
This is not a new initiative.
Our manufacturing facilities in Greenwood, MS, Jackson, MS, and Mukwonago, WI are critical components of our global manufacturing footprint for our Power Tools, Power Tool Accessories and Hand Tool businesses. We have invested tens of millions of dollars in our domestic operations and that investment will continue.
Is Asia the only viable option for sourcing electronic components?
Milwaukee Tool is a leader in delivering disruptive innovation to the trades. In addition to spending hundreds of hours in the field with tradespeople, we spend countless hours researching and developing new technology.
There is no question the advancement of power tools has increased significantly over the past several years with the introduction of new technology such as Lithium-Ion, Brushless Motors and Advanced Electronics. In order to be a leader in new technology, it is important to have a global perspective in working with technology partners.
Milwaukee Tool leverages electronic component suppliers from regions throughout the world including the US, Europe and Asia.
For tools produced overseas, how do you maintain quality control?
Regardless of where we manufacture our products across the globe, our approach to quality is consistent and unwavering. It begins with the hundreds of engineers in our US design center working hand-in-hand with our reliability and quality engineers to design products that exceed the demands of the tradespeople in the field.
We have established quality controls and procedures across the globe for all manufacturing facilities and supplier partners. Throughout the entire tool development and manufacturing process, quality measures are enforced to maintain this consistency.
Are tools assembled in the USA of higher quality or are they just perceived that way?
It is our priority to ensure quality and consistency regardless of the manufacturing location. Milwaukee products have been designed and engineered in Wisconsin since 1924. We currently have a team of over 400 Engineers exclusively committed to improving productivity on the job-site with innovative technologies that help all trades work cleaner, safer, and become more productive.
We are stewards of an incredible brand that has been built on a reputation of quality for over 90 years. The relationship we have built with our customers and end users is far too valuable to gamble with cutting corners and ignoring what got us her to begin with. Delivering a high quality product is critical in everything we do.
We've visited a lot of plants and the Greenwood facility ranks near the top. It was extremely clean and the employees seemed diligently focused at the task on hand. They run multiple shifts around the clock and produce tens of millions of Sawzall and Hole Dozer blades. In fact enough blades cover the diameter of the earth over the course of a year.
Check out this great video from Tool Box Buzz about our tour.
Enjoy these photos from inside the Milwaukee Tool plant.