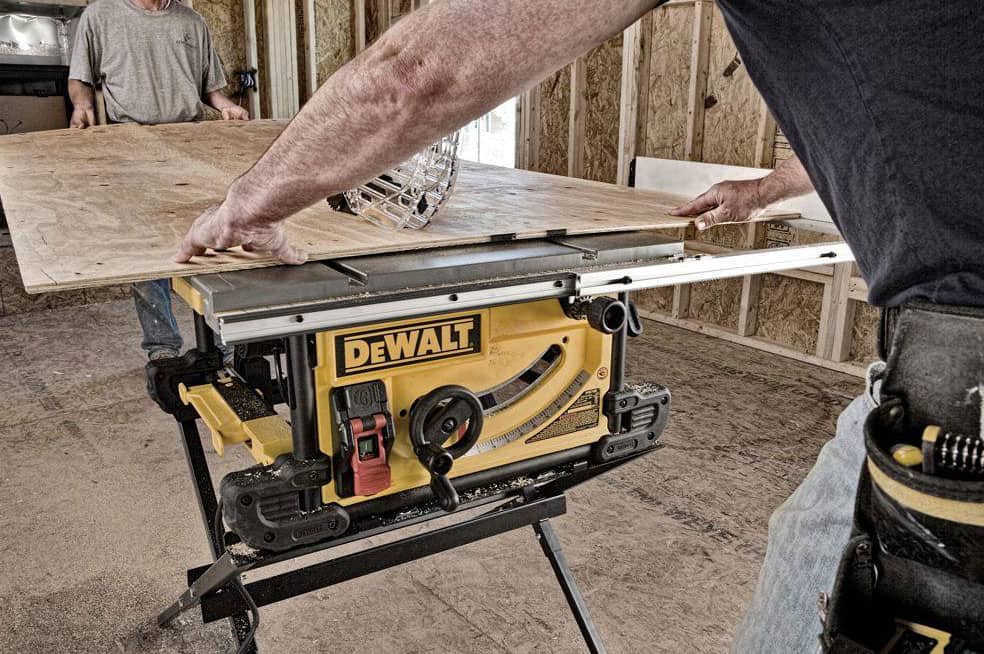 Dewalt made a splash last year with the first cordless table saw, but their 10″ job site table saw can be found on almost every construction site in the country. It's legendary toughness and accuracy make it a must-have tool for builders everywhere.
Job site table saws require rugged durability as they must always perform despite being transported the back of a truck or knocked over at the job site. Maintaining accurate cuts is also vital to their reputation, and Dewalt makes the cut (literally).
Available for $499 at Home Depot, this saw is a steal and it also includes a stand. DIYers with small workshops will also benefit from this job site saw, as it can be easily stored and perform most of the cuts that a contractor saw can do.
With a 90 day money back guarantee and 3 year warranty, Dewalt stands behind their table saw like they do with all of their tools.