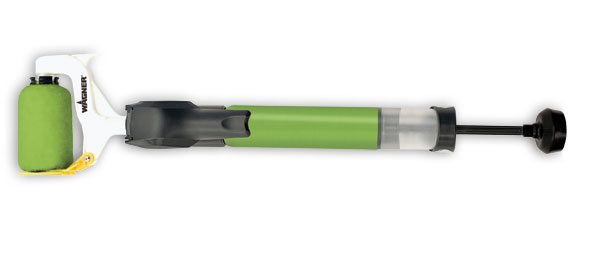 I admit, cutting-in is not my forte when it comes to painting. I have a slate paint mark on the edge of my popcorn ceiling as a friendly reminder that I'm not so skilled when it comes to painting edges. Oh where was the Wagner SMART Edge Roller when I needed it!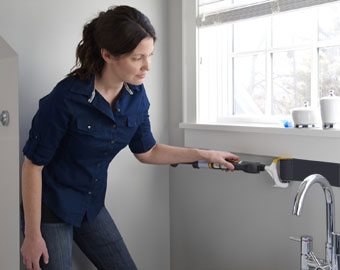 They say that it's all about having the right tools for the job and if I had the SMART Edge Roller then I would have saved a lot of time and heartache when cutting-in on my walls. The tool comes ready to go out of the box and it not only makes cutting in super easy with it's trim guard, it's also a cinch to clean. You don't need paint trays or pans and when you are done using it you simply flush it with water.
Because it's so easy to use you'll save more time and less energy on setup and cleanup. Here's a quick video of how it works.
To use just remove the roller head, attach the fill adaptor and dip directly into your paint can to draw up the paint. The SMART Edge Roller holds 6 oz. of paint and after attaching the roller head you just pump the thumb trigger to control the flow of paint. You should be able to trim a 12'x12′ room with just two to three fills.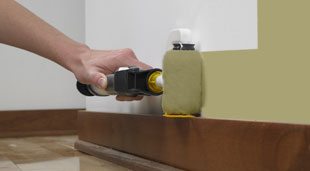 Wagner has offered one of our readers a SMART Edge Roller as a Giveaway this week and we'd love to help make painting easier for you.
To enter just leave a comment below and we'll pick a winner at midnight on Memorial Day, May 27th.