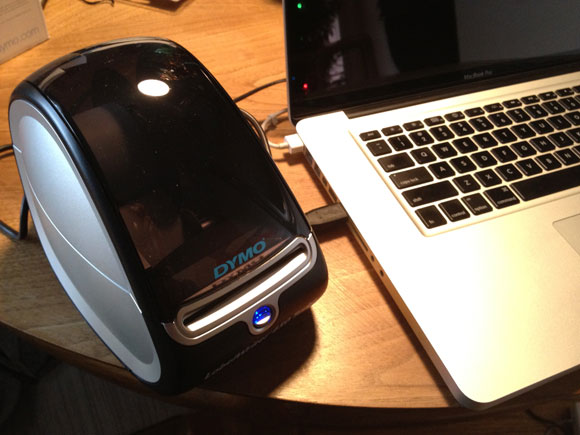 If you are still dreading sending out Christmas cards because you hate doing labels, then check out the LabelWriter 450 Turbo from Dymo. It's super easy to use and it will even print out postage which will save you a trip to the post office.
We had our LabelWriter setup in 5 minutes and it comes with a blank roll as well as a postage roll so you can get started right away. The software installs quickly and syncs up with the address book on your computer so you can simply choose which contacts you want labels for and press PRINT.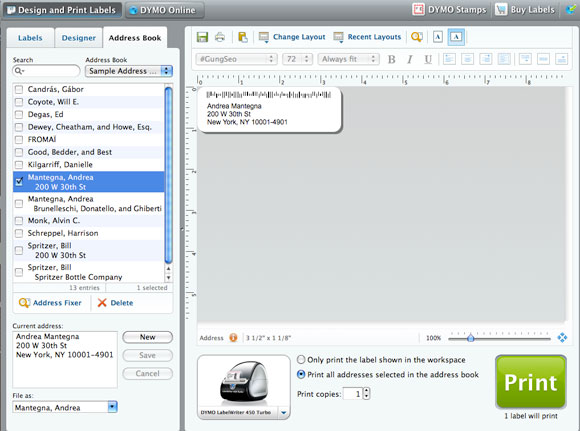 This LabelWriter will also keep our correspondence more professional as I have the worst handwriting and I know some people receive letters from me and they think a kid wrote the address.
We've also found the LabelWriter very useful for creating labels for all of our new baby gear that needs to be stored. Organizing is more important than ever and since it's a snap to create labels there is now no excuse for not staying organized.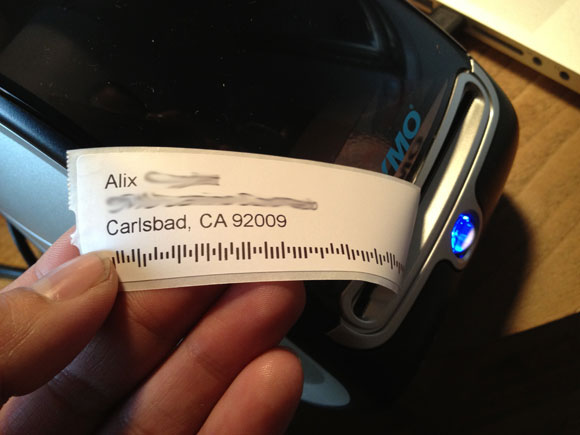 Read more about the LabelWriter 450 from Dymo.