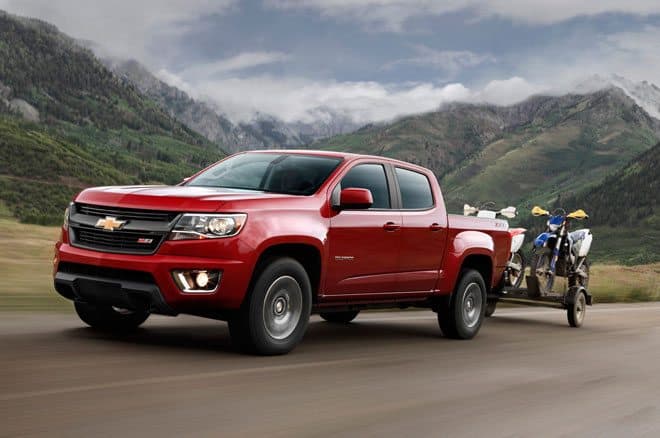 I love my F150 but the draw of a mid-sized truck keeps getting stronger. When it comes to miles per gallon and finding parking, mid-sized trucks win hands down over full-sized pickups and DIYers won't lose much in terms of cargo space and towing.
As a city dweller my short bed SuperCrew is still too large for most parking spots and even though I've become adept at parallel parking, I'd have a lot more options in a smaller truck.
The new Chevy Colorado (and GMC Canyon) is putting this class of vehicles on notice as it brings a fresh style and performance to the category that has been missing for years.
Even without a refreshed look, the Toyota Tacoma and Nissan Frontier sell very well. Especially in Southern California where the active outdoor lifestyle, plus long commutes make them ideal vehicles.
Even if surfing, kayaking, and mountain biking aren't your thing, a DIYer needs plenty of room to haul goods from their local Home Depot or Lowe's. From plywood to 2x4s and appliances to carpet, a mid-sized truck can handle about as much as you can throw at it.
I used to have a Ford Ranger which was very practical, but tight on space. These mid-sized trucks don't have that cramped small car feel and with an extended cab you get the same functionality that you would with an SUV plus even more options for hauling and towing.
I'm not ready to give up on my 1/4 ton pickup but I am ready to embrace the mid-sized truck class as a good to great option for DIYers, families, and adventure sport enthusiasts.